It's something of an open secret that MotoGP seems to be showing the early signs of a crisis in viewership, with TV audiences plummeting in recent years and fewer people turning up to watch races in person.
There's no single cause for that, of course – but one of them might well be that the current riders are just a little too nice to each other to make for truly compelling viewing.
On the face of it, that seems like a really stupid point to make, given that it's no fault of any of the guys who turn up every weekend to race.
The current crop of MotoGP racer is very different from some of those that came before them, perhaps a sign of a changing world more than anything else, and confrontation with each other isn't really in the character of the likes of Pecco Bagnaia, Fabio Quartararo and Joan Mir, the series' last three champions.
Sure, there's the occasional arm waving on track when someone does something stupid or dangerous, or the odd dig at one of their rivals in a media debrief or press conference – but it's a long way away from the antics that some racers got up to in the past.
Just look at the fallout from Quartararo's collision with Aleix Espargaro at Assen last season. Good friends and neighbours off the track, the contact between the two that led to the then championship leader falling out of the race (and dealt his title hopes a blow that arguably ended up fatal) didn't trigger fisticuffs in pitlane, but rather the pair shaking hands and shrugging off the incident.
It's something that would have ended very differently not too long ago. Valentino Rossi's whole career, for example, was as much defined by his rivals as it was by his own successes. Bitter feuds with the likes of Max Biaggi (who once came to blows with Rossi en route to a press conference), Sete Gibernau (who Rossi cursed into never winning another race in 2005), and Casey Stoner (let's not forget Laguna Seca in 2008) were defining characteristics of the Doctor's time at the top of the championship.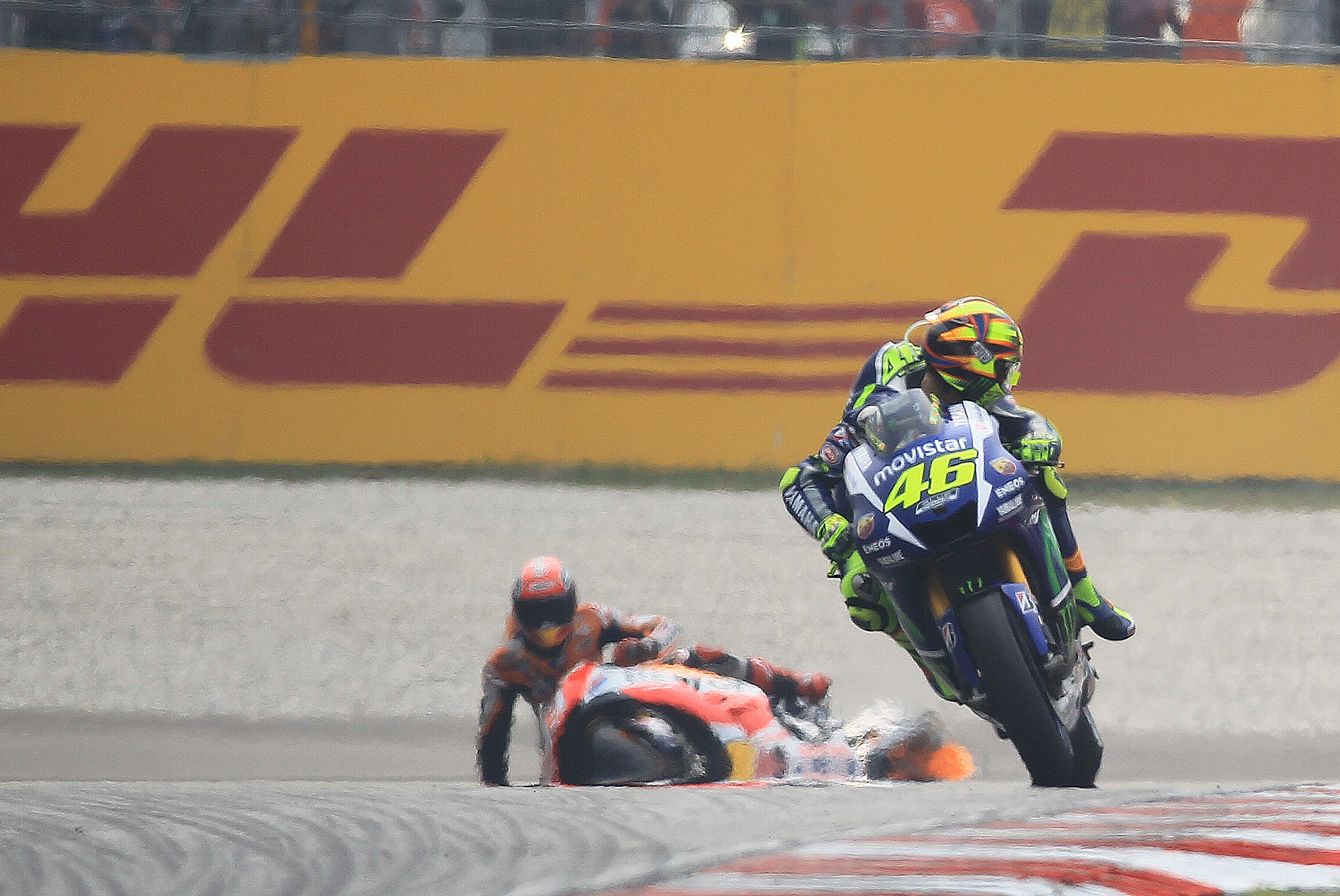 Then there's the explosive feud with Marc Marquez that was the narrative for the final seasons of Rossi's career. Born out of their on-track encounters but very much fuelled by comments made by both of them in the media, the visceral emotion displayed by the pair expanded the sport more than ever before.
None of those rivalries were play-acting, even if tempers might have cooled in the meantime. There was genuine hatred between them, and the end result was excellent viewing. As a wise promoter once said, sports are essentially soap operas for men, and while demographics are thankfully changing and becoming broader, there's still a key element of truth to that statement.
All you have to do to see that evidenced in motorsport is to look at the massive success of the Netflix Formula 1 documentary series Drive to Survive, a show that is frequently criticised by fans and teams alike for the way in which it invents drama – but has also fuelled a colossal boost in the popularity of the series, especially in markets where it traditionally struggled like the USA.
Trying to cash in on that, MotoGP of course made its own attempt at replicating the success of Drive to Survive by partnering up with Amazon – but, by creating something much more in the spirit of a documentary than a drama, it didn't achieve the goal that it set out to, going completely unnoticed in the wider sporting world and failing to entice in many new fans at all.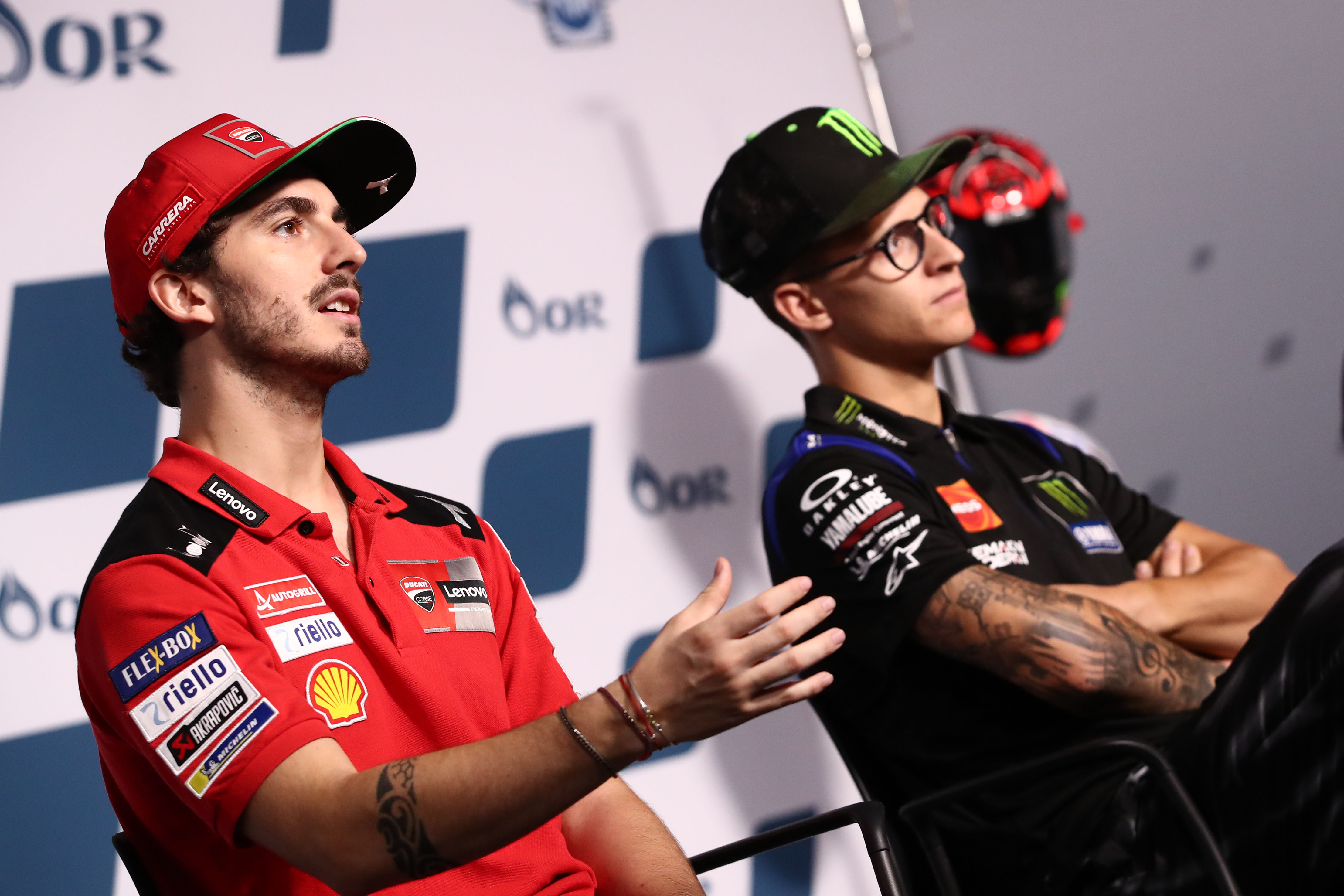 Of course, to bring more drama into the series would also mean upsetting what is right now a relatively happy working environment. With good characters and friendly faces abundant on the current grid, no one who works in the series wants to necessarily see the occasional outburst simmer over into the angry rivalries of the past – but you can't deny that having one or two of them would boost fan engagement at a time when it's much needed.
The irony is, of course, that series promoter Dorna is well aware of that, too, given that it's a first-hand witness to that in the other series it controls: World Superbikes.
Viewing figures there have spiked in the past few seasons thanks in part to the three-way battle for the title between Jonathan Rea, Toprak Razgatlioglu and Alvaro Bautista that has made for fantastic viewing.
Still cordial off the track (even if they're not bosom buddies), there's been plenty of contact, collisions and angry words, and the end result is a success for the series.
Find a way to bottle that formula and export it to MotoGP (easier said than done), and the championship will be moving back on the right track.