The FIM MotoGP stewards have rewritten and reissued the double long lap sanction handed to Marc Marquez following Sunday's Portuguese Grand Prix.
It has now added an additional section to the original wording to ensure that his absence from this weekend's race in Argentina through injury will not absolve him of the penalty, despite the original wording stating it had to be served at this weekend's race.
Highlighted by The Race and clarified by senior figures at both series promotor Dorna and governing body the FIM, the sanction stated that it had imposed a double long lap penalty for the Argentine Grand Prix.
But with Marquez breaking his thumb in the fall and needing surgery on Sunday night to insert two screws into it, he is now set to miss this weekend's race – meaning that, by the wording of the notification of sanction, his penalty would therefore disappear.
However, acting on Tuesday morning, the stewards have taken the extraordinary step of reissuing his notification of sanction, this time with an additional paragraph detailing the application of it.
"Following the decision of the FIM MotoGP stewards panel taken on 26/03/2023 at 15:13, the FIM MotoGP stewards panel hereby clarifies its decision as regards applicability," it read.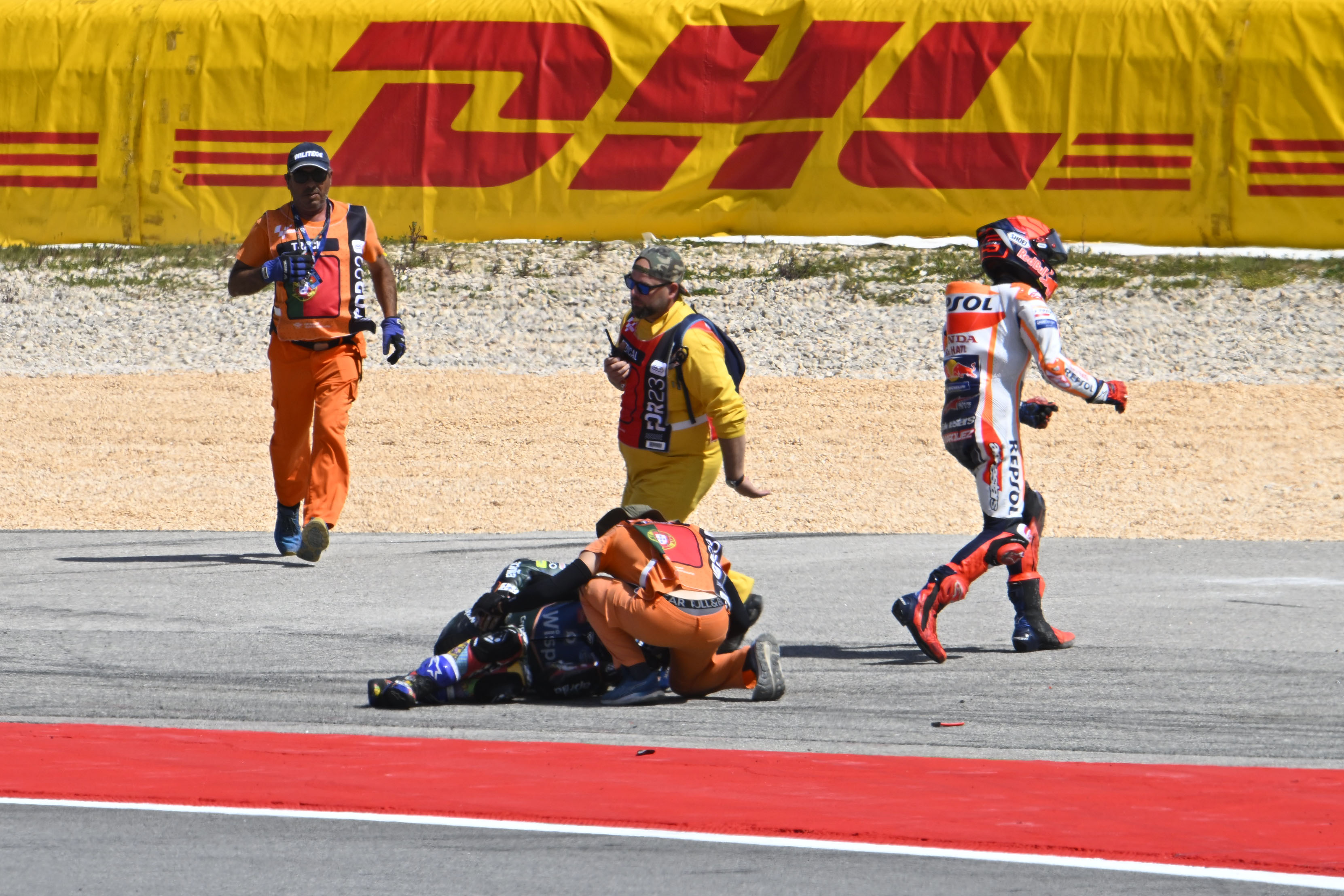 "Considering the injury and non-participation of Marc Marquez, Rider #93, at Argentina, and with a view to comply with the intention underlying the decision taken by the FIM MotoGP stewards panel, the double long lap penalty shall be served by the rider at the next MotoGP race in which he will be able to participate."
It's hard to imagine that this doesn't open the door to a legal appeal from Marquez's Repsol Honda team, something that will undoubtedly be given an added impetus considering that the next round of the series after the Termas race is at Texas' Circuit of the Americas – one of the Spaniard's all-time favourite tracks and somewhere where he has gone largely undefeated since winning the first ever MotoGP race there in 2013.