The RNF Aprilia MotoGP team has formally called for "stricter" and "severe" penalties in the aftermath of Marc Marquez wiping out Miguel Oliveira at Portimao.
Marquez crashed into second-placed Oliveira after first making contact with Jorge Martin on the third lap of the main race on Sunday, the Spaniard having lost control under braking for Turn 3.
There was no consensus among his fellow riders on what his penalty should be, with Aleix Espargaro going as far as to suggest a race ban while several others suggested the particular nature of Turn 3 was a mitigating factor.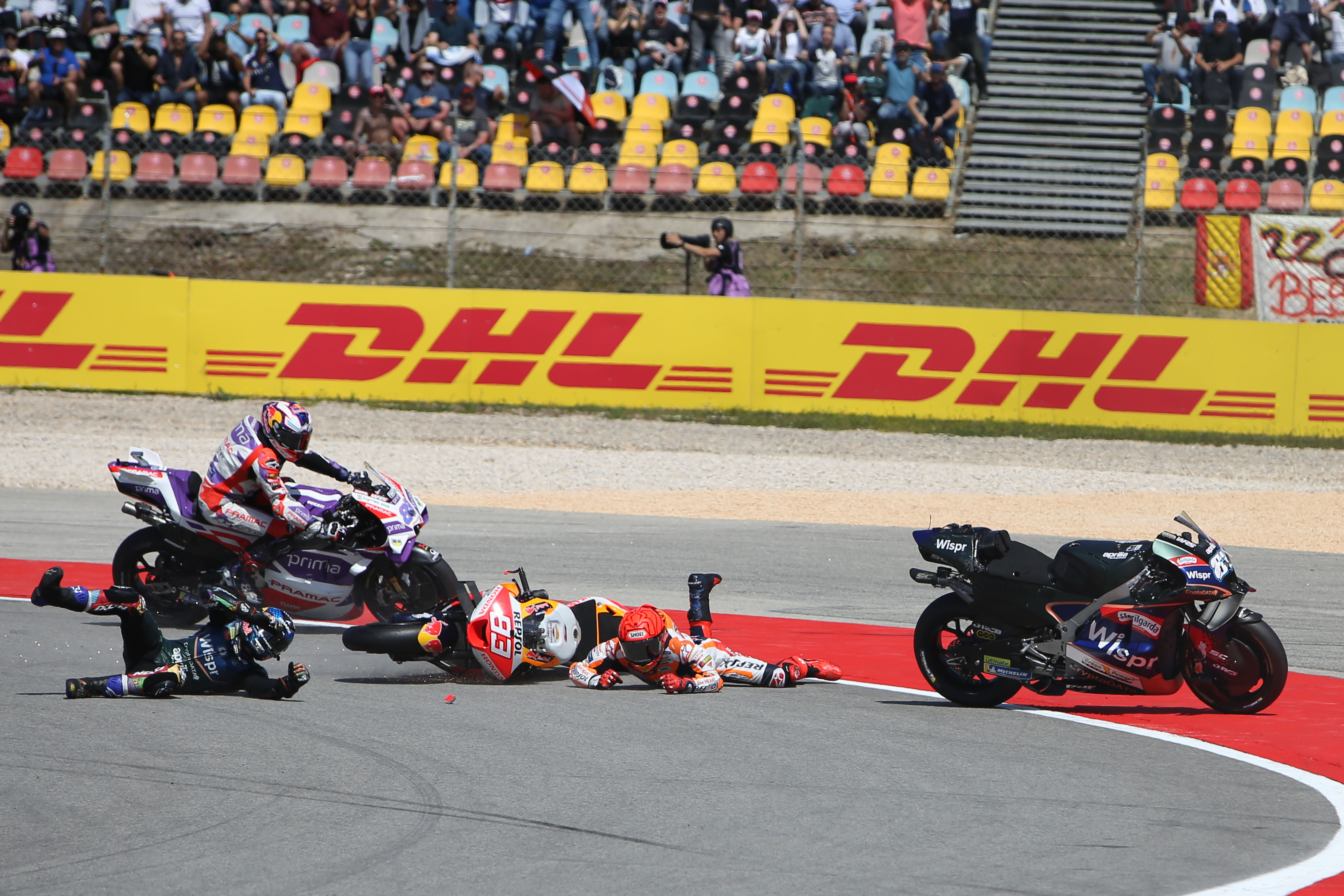 Marquez, for his part, said he would've accepted a harsher sanction than what he got, which is a double long-lap penalty – initially assessed for the Argentina race, which Marquez will now miss, but then corrected to apply for whatever his next start in MotoGP will be.
It was explained in the lead-up to the weekend that a double long-lap penalty is now the standard sanction for wiping out another rider. But RNF's statement suggested it views this as insufficient in Marquez's case.
Team boss Razlan Razali already suggested in a post-race press release that he would push for harsher penalties, and the team has now doubled down on this.
"CryptoData RNF MotoGP Team, following a recent incident of reckless and irresponsible racing displayed by Marc Marquez against Miguel Oliveira, is pushing for harsher and severe penalties from the FIM stewards," the statement read.
"MotoGP races, whether it be a sprint or main races, are high-speed and high-intensity, where every rider wants to win at all costs. However, such aggressive behaviour can often lead to dire consequences, not only for the riders themselves but also for their fellow competitors.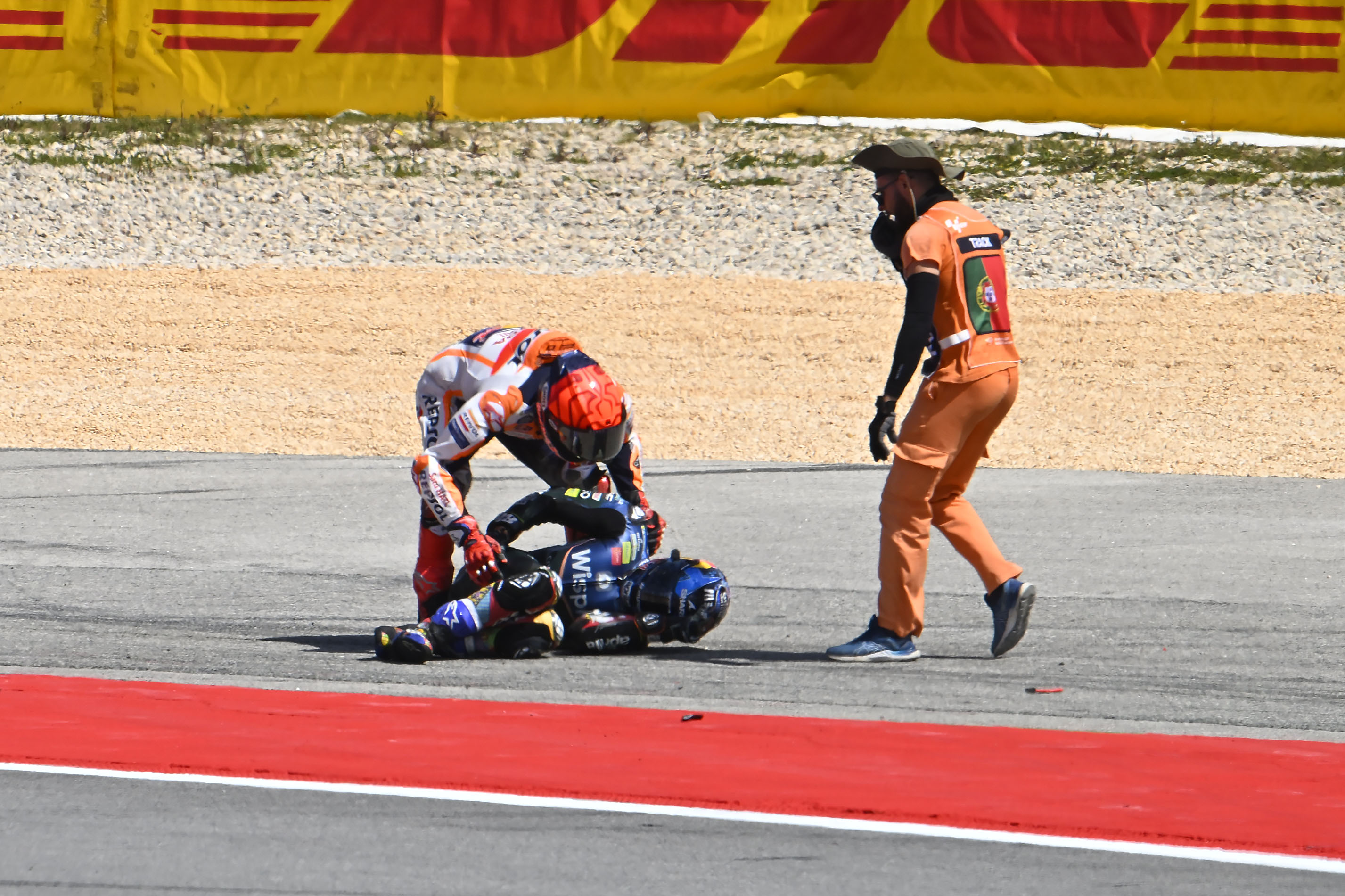 "The incident at the recent race between Marc Marquez and Miguel Oliveira should serve as a wake-up call for riders in MotoGP, Moto2, and Moto3. Thus, it is imperative that they are reminded of the severity of the punishment for any kind of reckless and irresponsible racing.
"CryptoData RNF MotoGP Team condemns such behaviour and strongly advocates for stricter penalties to deter future offenders, including the team's own riders. We urge the FIM stewards to take quick and decisive action against such reckless riding, setting examples for the younger and upcoming riders in Moto3 and Moto2.
"We believe that safety is the top priority in any sport, and MotoGP must take necessary actions to ensure the safety of all its riders. We look forward to supporting the FIM stewards in their ongoing efforts to develop a safer and more responsible racing environment."