VR46 Ducati rider Luca Marini has, over his two full seasons to date in MotoGP, built up an impressive record of consistency, failing to be classified only a single race out of 38.
And even that retirement only came due to a ride height device issue at Sepang – although he did crash in the Thailand race three weeks prior, but avoided a DNF by remounting to finish two laps down.
Still, it was a pretty pristine record coming into the opening round of the 2023 season at Portimao last weekend – where he tripled his overall non-finish count and managed to rack up more than 50% of his entire total of 2022 race weekend crashes, which was also 25% of his previous entire total since his MotoGP debut.
One of those Portimao falls in particular had significant consequences for one of his fellow Italian riders, too, as Marini crashed out of Saturday's sprint race and took Ducati racer Enea Bastianini with him, leaving the pre-season title contender sitting on the sidelines with a broken shoulder.
"More than the whole of last season," said a perturbed Marini of his retirement rate after also crashing out of Sunday's main race. "It's incredible. A nightmare.
"I have no words about this because also the crash of today [Sunday] was something unexpected. I was really slow, I was in my position not fighting to win something or lose something, just trying to finish my race because my race was already going to finish in that [position].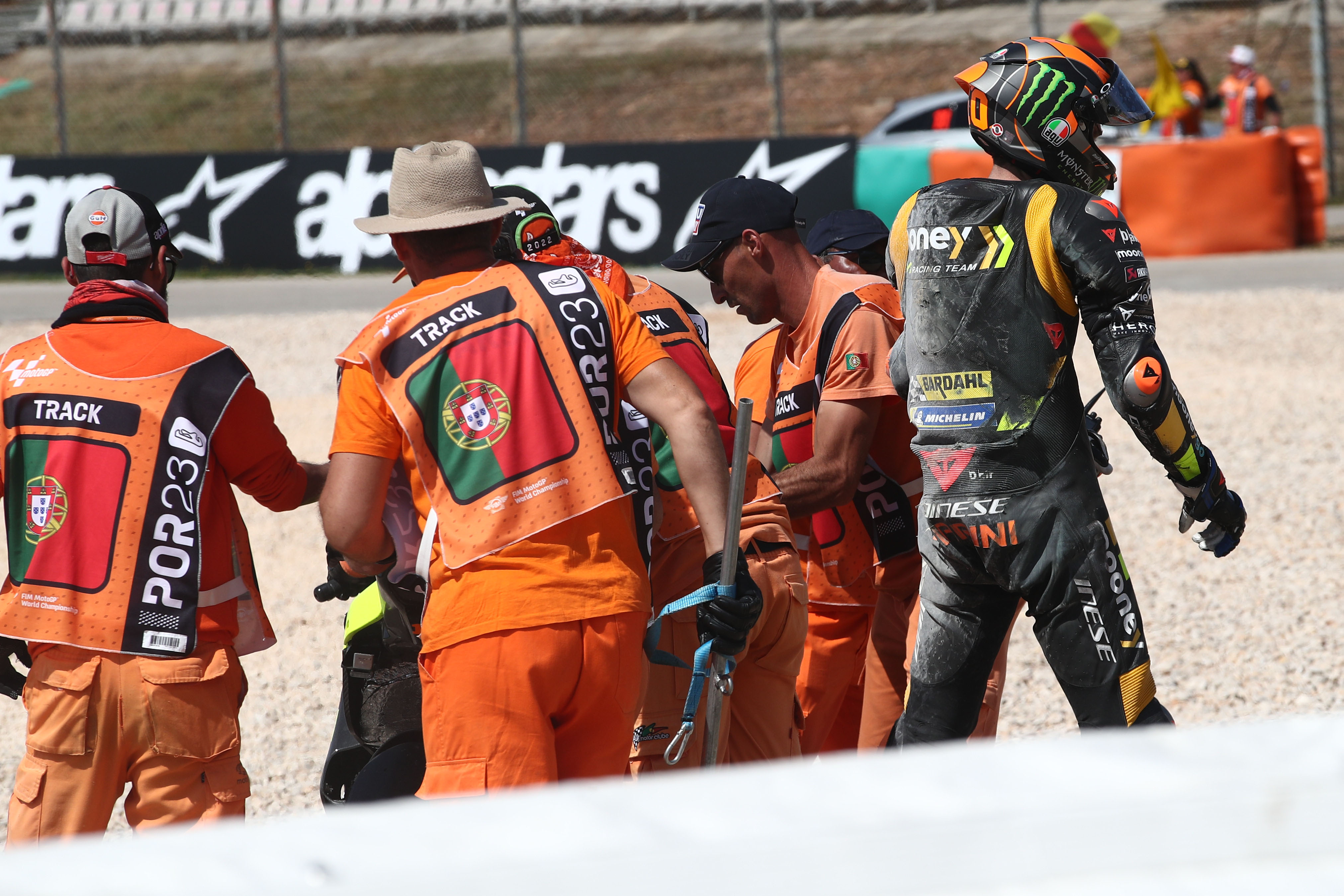 "Checking in the data, [on Saturday] I was with one degree more lean – but sometimes with our bike you feel very well the front tyre.
"[In the Sunday race] I had very bad feeling, I never stopped the bike well in braking, and I was really slow. It was impossible to use my strong points of the test and of Friday. I was really comfortable there in corner entry, and today that was a nightmare."
So what exactly went so wrong for a rider who has established himself as one of the series' most dependable? Well, Marini has a theory – one that, if proven true at round two in Argentina this weekend, will go some way in taking the heat off him for both his double DNF and the contact with Bastianini.
"I only rode with one bike," he explained, "because we have a plan with the engines.
"This race, I must use bike one – but that's also the bike that I crashed on Saturday morning. Everything started from Saturday morning, when I made a big mistake on my outlap. Very stupid. I crashed and maybe I caused some damage on the bike that we didn't know.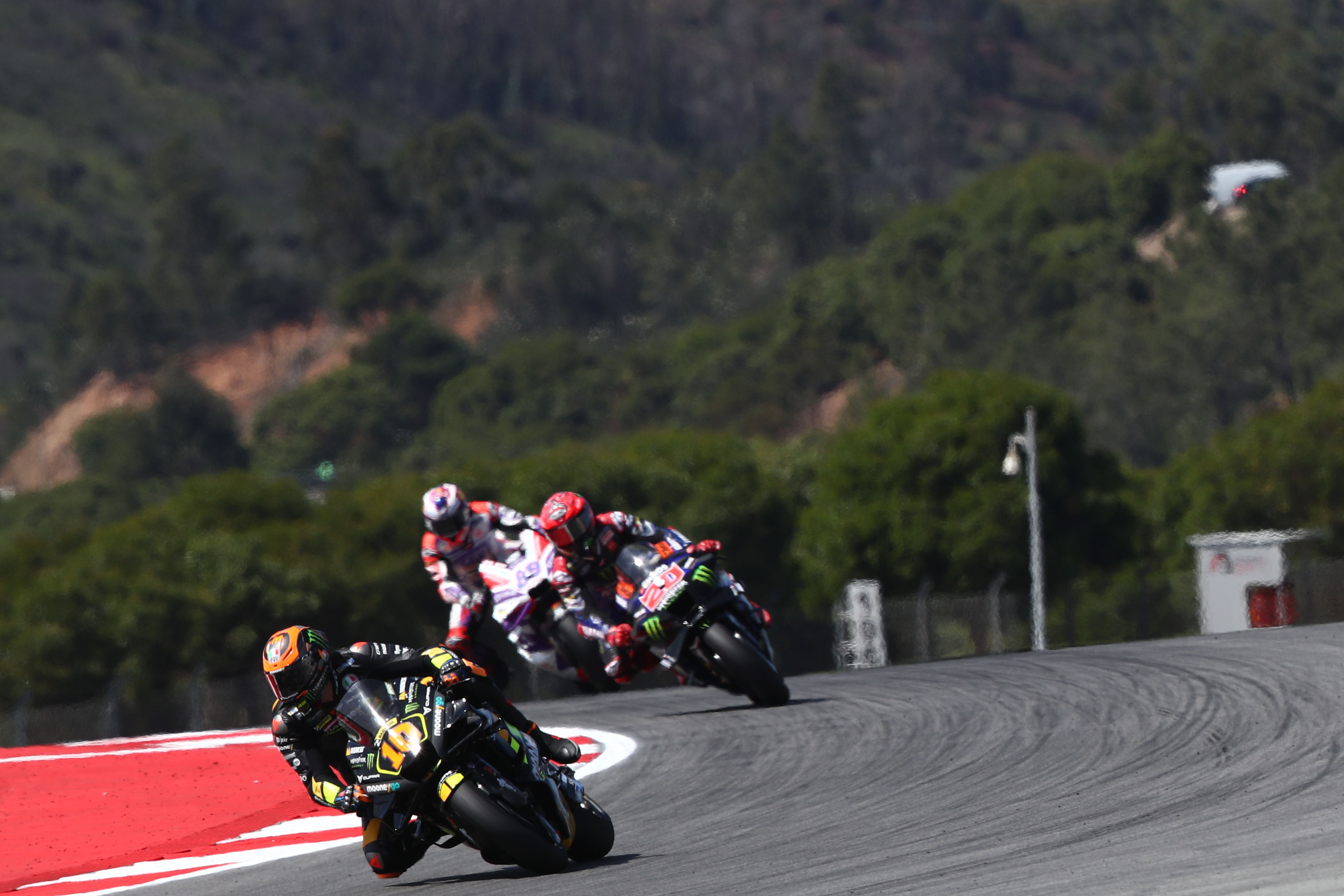 "[On Sunday] I lost the front in a really strange way that has never happened to me with a Ducati MotoGP bike. It's also strange that the feelings of the bike were completely different compared to Friday and in the test.
"Maybe this can be the key. In the warm-up we checked that everything was fine with the bike, but I had a preheated tyre in the rear and I was really slow. I thought it was the tyre, because it has less grip, and I said that, 'OK, this bike is fine', so maybe this was also my mistake.
"But with 10 minutes you don't have time to try two bikes. In the sprint race I just made two laps and didn't feel anything on the bike – but today it was clear that something was wrong on the bike because it was really slow."
Marini doesn't have too long to wait before they can get to the bottom of the problem, as MotoGP prepares to head straight into another race weekend on a different continent.
"After speaking with my crew chief and my team, we decided to change the frame of bike one, because also yesterday I raced with this bike and also yesterday I crashed because I didn't have a very good idea of why I crashed," he explained.
"We have another GP very soon, and that's very good for me because I want to come back onto the bike and feel good feelings again. Today was a really difficult race, and I don't think I ever enjoyed one lap of it."