Home hero and reigning world champion Fabio Quartararo is going into tomorrow's French Grand Prix at Le Mans confident about his potential to win, despite a somewhat disappointing qualifying performance that will see him start the race from fourth on the grid behind an impressive factory Ducati one-two of Pecco Bagnaia and Jack Miller.
That's because, while he might not have been able to translate his weekend-long speed into a repeat of last year's pole position, the Yamaha rider is absolutely convinced that he's got the pace he believes he needs to win and the overtaking abilities that he was lacking last time out in Jerez when he was wholly unable to find a way past race winner Bagnaia.
"I was disappointed," he admitted of qualifying, "but two minutes later I was happy.
"In qualifying we miss something, and Ducati are able to do something crazy. Not only Ducatis, but the riders [on them], too.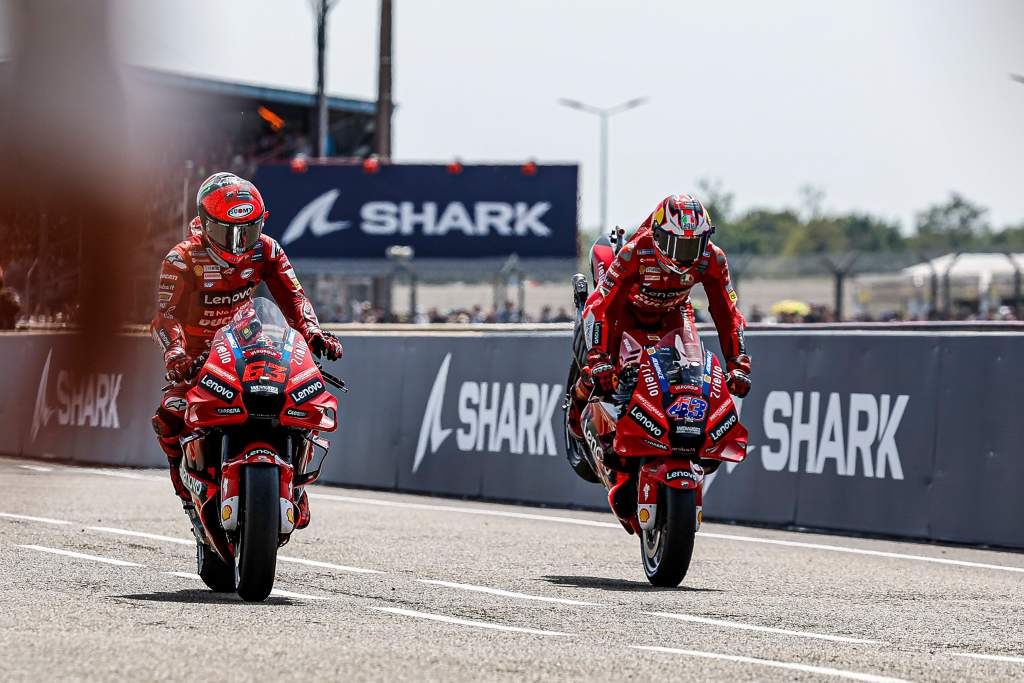 "I'm quite happy because I think 1m30.6s with our bike is good. We're on the limit, we have nothing more.
"In Jerez, [riding] alone I was already with the hard front and it was [still] on the limit. Here, we're using the soft and the front tyre is not overheating or doing high pressure.
"I'm not so worried, and I won't say I have a lot of overtaking points, but 27 laps is a long race and I will have opportunities."
His confidence has been picked up by some of those in front of him too, with even the man who comfortably beat him last time out in Jerez admitting that Quartararo has an advantage – at least in the dry.
"For sure Fabio is the man to beat," Bagnaia admitted, "for sure. I feel like after the modifications I made in qualifying, I'm closer, but it's difficult to say [how much]."
Yet Quartararo and his MotoGP rivals are facing a somewhat complicated weather forecast for Sunday at Le Mans after a weekend of atypical sunshine so far.
"I feel confident, in dry or wet," Quartararo insisted, having finished second in the year's sole race at Mandalika. "We will see and I hope it is dry, because I feel with the pace we can fight for the victory.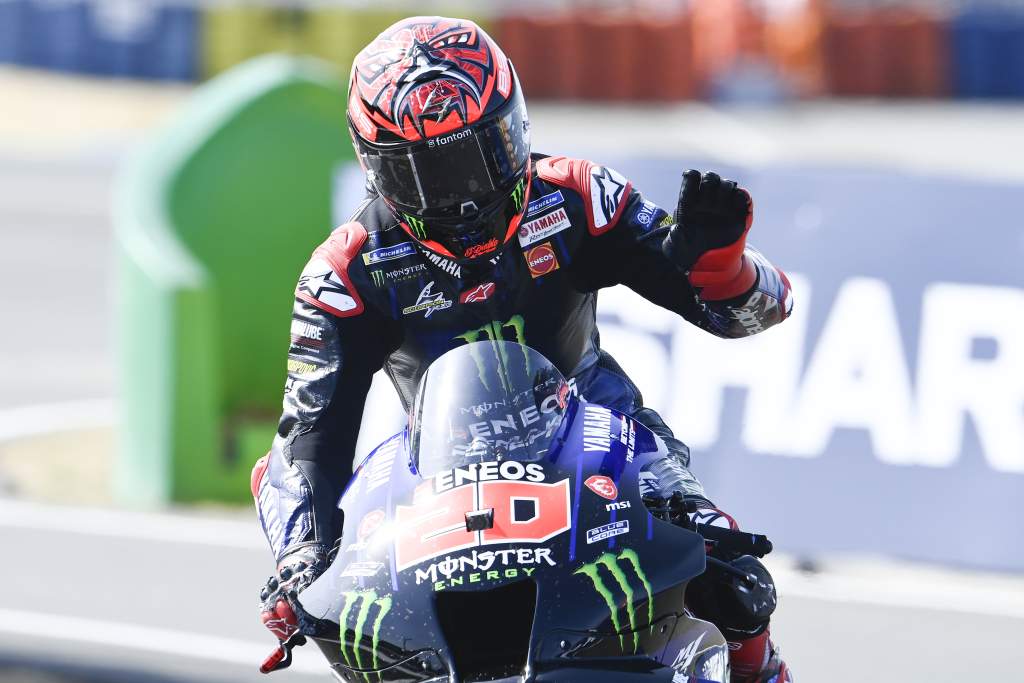 "We aren't making mistakes, we are consistently in the [1m]31s, which I saw some riders are struggling to do, and with the medium front or soft front I am there. I feel happy about that.
"I feel like we're on for a good fight, but in the pace I have something extra, and this confidence makes me happy and not disappointed about P4 on the grid."
However, Quartararo is unlikely to remain the favourite if MotoGP lines up on a wet track tomorrow – as there are other riders more renowned for rain prowess.
Despite this, title rival Bagnaia would likewise prefer a dry race.
"The forecast says that tomorrow it will rain. I hope it's not like this but I think it will be. If it's dry and I can start well I'll push from the start and manage it well, but if it's wet it's a different story.
"You can't push from the start, you have to control more the situation, and we haven't done any laps in the wet so it can be totally different."