MotoGP championship leader Fabio Quartararo offers his rivals precious few weaknesses to exploit.
He is famously fast over one lap, but now faster still over a race distance – it's been exceedingly rare for him to head into a race this year without having shown outstanding long-run pace.
He has been lightning out of the gate on Sundays, his Yamaha M1 having been transformed from a slow-starter into one of the best-launching bikes on the grid. And that combines nicely with the fact he is particularly fearsome when there's a lot of fuel in the tank, a trait pointed out by chief rival Aleix Espargaro earlier this year.
And, of course, he does not crash. His two falls in 2022 rank as the third-best number among MotoGP's regulars, and neither came in a race.
So, how do you go about overturning a 34-point deficit against someone like that? It is much easier said than done – but the gist of it is, you get him stuck.
"Being in the front, it's something that we need," said Quartararo after the Sachsenring, a second win in a row that was built off the back of an extremely bold opening corner lunge.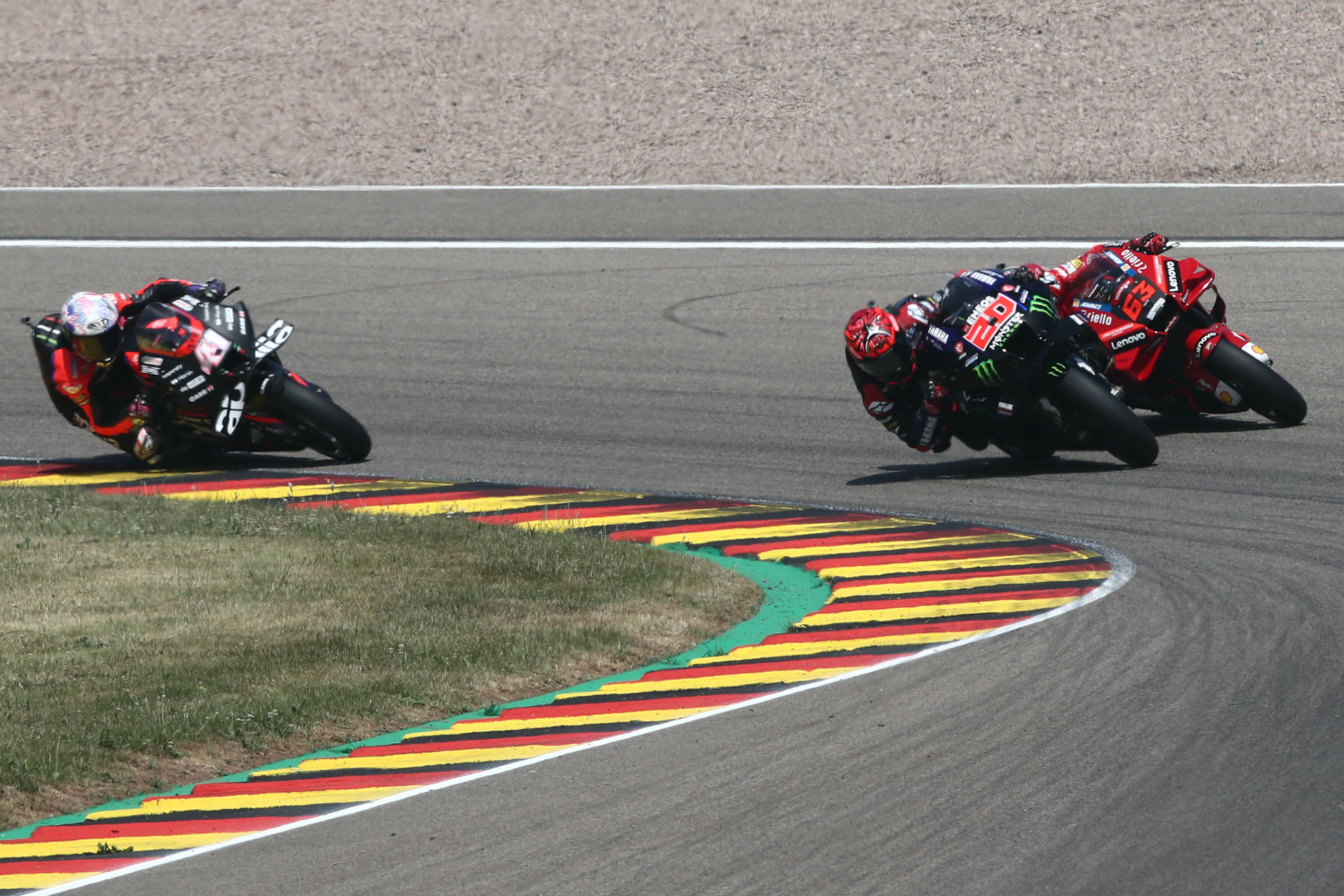 "I don't say that we need to be first all the time, but if we can overtake the maximum persons as possible in the first lap, it's the way when everyone is so tight[ly bunched].
"And when a rider is in front of us, with a different bike, if it's not a Yamaha, we struggle so much. Because we ride in a totally different way.
"And for me to overtake is so difficult, so that's why I feel that we need to be in front. Of course you need to take some risks [to achieve that], but it is what it is."
Quartararo has been very vocal this season about how difficult the Yamaha's relative lack of top speed can make it for him. And while his doomsaying hasn't exactly come to fruition, the numbers make it clear where he's coming from.
---
Quartararo in 2022
Losail – 8th on first lap, 9th at finish
Mandalika – 2nd on first lap, 2nd at finish
Termas de Rio Hondo – 9th on first lap, 8th at finish
COTA – 5th on first lap, 7th at finish
Portimao – 2nd on first lap, 1st at finish
Jerez – 2nd on first lap, 2nd at finish
Mugello – 5th on first lap, 2nd at finish
Barcelona – 1st on first lap, 1st at finish
Sachsenring – 1st on first lap, 1st at finish
---
All of that comes out to a total of six positions made up on Sundays after the opening lap – out of a possible 33.
And if you account for attrition, by removing the riders who fell while running ahead of Quartararo, the number you get is zero. That doesn't mean he's not made any post-first lap overtakes, but it does mean that every single one of them has been balanced out by a position lost elsewhere during the season.
So, there is a genuine threat to Quartararo here – and it is one underlined by the form of his struggling team-mate Franco Morbidelli.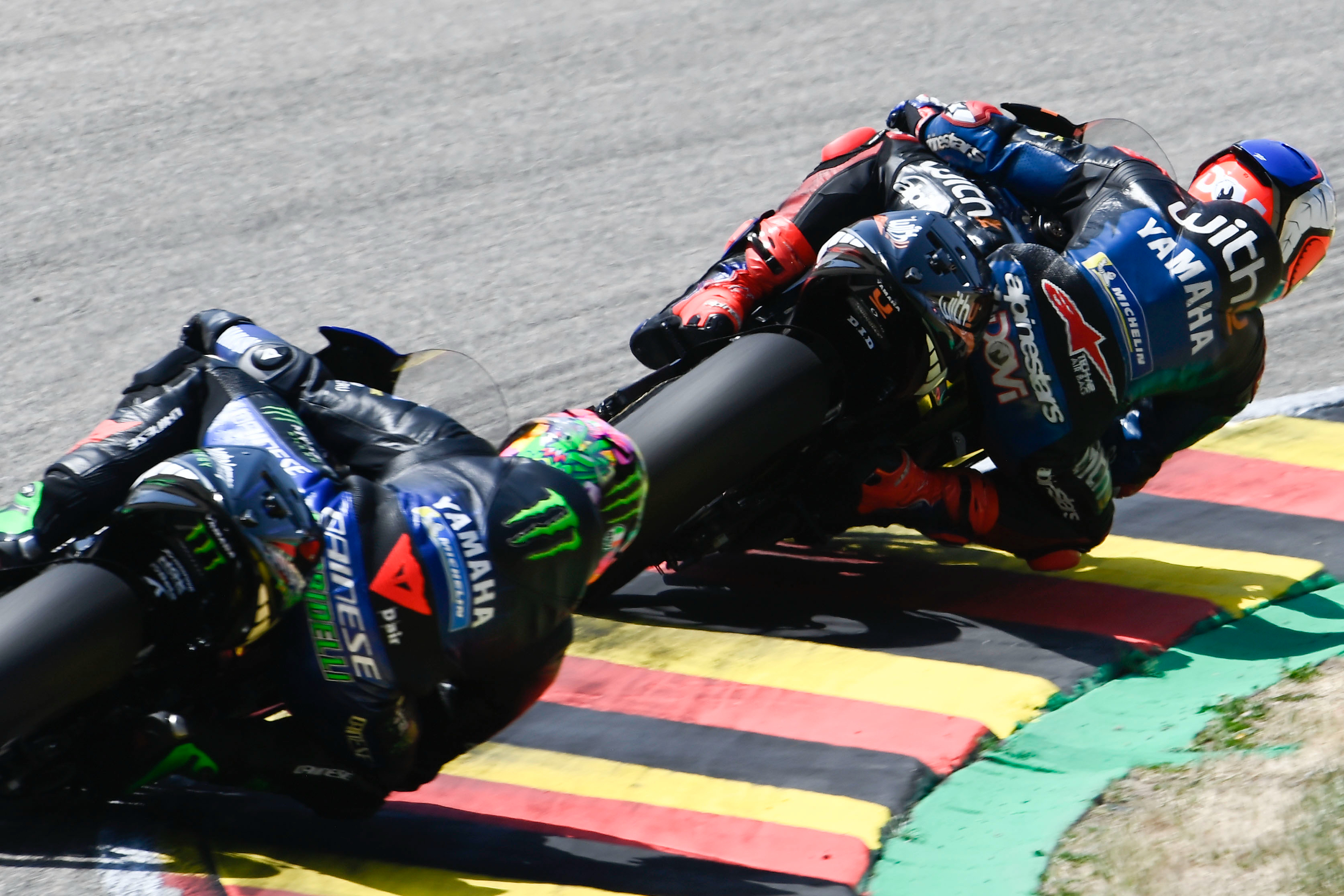 The Italian is on a shocking run of 11 points from the past seven races, but has been adamant that he does not lack pace on Sundays – but rather is just qualifying poorly and finding himself wholly unable to make up for it.
The Sachsenring weekend was certainly an example of that. Morbidelli didn't have Quartararo's pace, but what he showed in practice were solid, very consistent laptimes on significantly used rubber, which suggested he should've been in the mix for a top 10.
He finished 13th instead, from 20th on the grid. And while that might sound like a fair few positions gained, it was actually a three-place gain on the opening lap and then attrition taking him the rest of the way.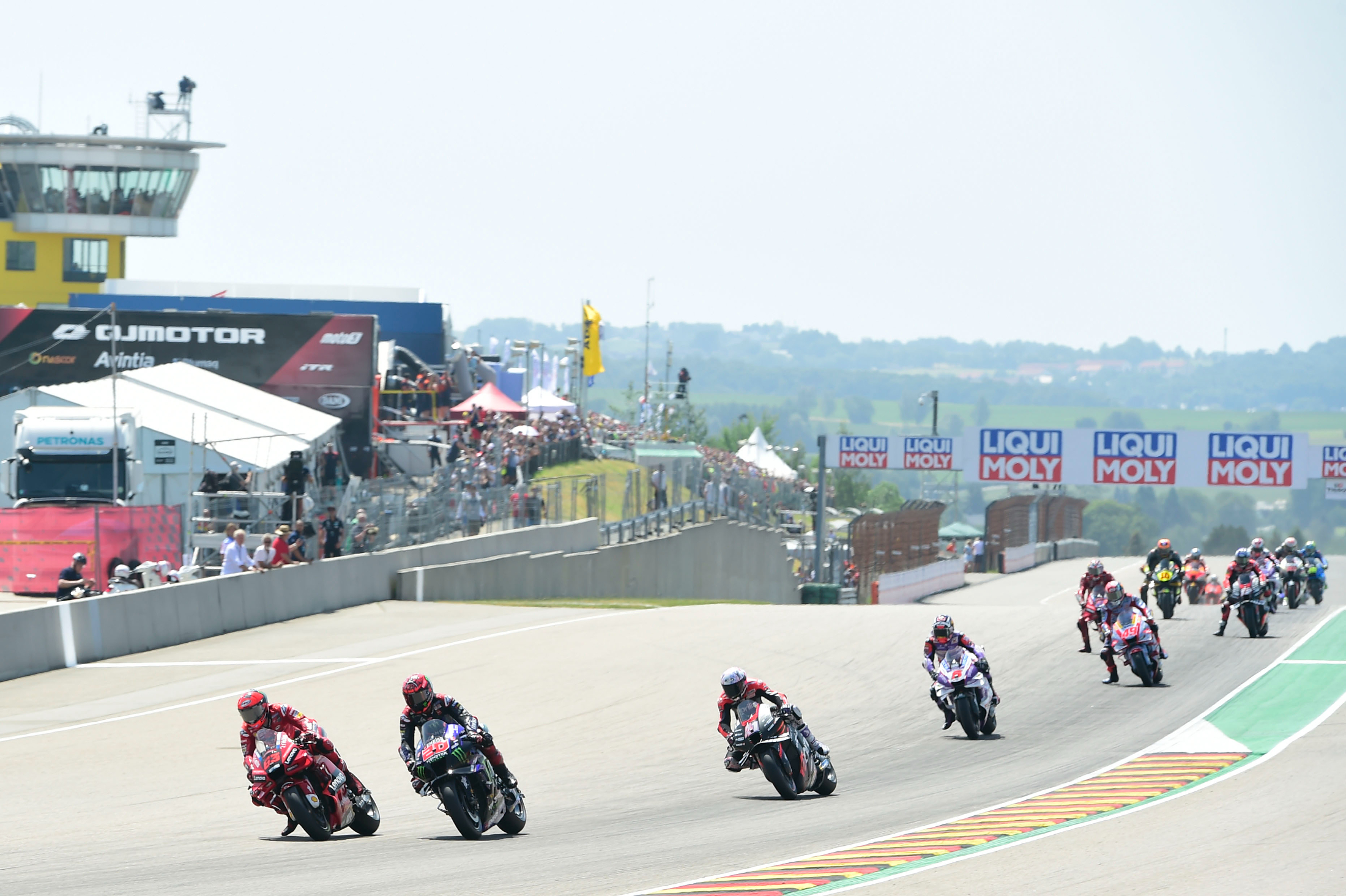 "It was tough to stay behind other bikes," Morbidelli said after the race.
"When I reached the group that was fighting for 10th position, I had another drop from the front tyre, because of the temperature for sure. Very tricky, to keep the rhythm and also to try to attack."
Sachsenring was particularly hot, but front tyre pressures going haywire in traffic is nothing new for MotoGP in 2022, and appears to be particularly rough for Yamaha.
But while Quartararo has seemed to be better at managing this than his Yamaha peers, he can get stuck like them. Probably not at Assen, where MotoGP heads this weekend, but definitely at several of the other venues.
Quartararo's only realistic remaining title rival, Aprilia's Espargaro, will not win this title by taking five-point bites out of the Frenchman's considerable lead.
But if Quartararo finds himself in mid-pack traffic hell just once or twice, a gap that feels borderline unassailable right now could really, really shrink.