Suzuki MotoGP rider Alex Rins has indicated that his priority for 2023 is to have a factory-spec bike – which theoretically puts one team in pole position to sign him.
Left hunting for a new ride after Suzuki's sensational decision to seek an end to its MotoGP participation, the 26-year-old Spaniard has more or less seen the factory team silly season pass him by, and is now expected to wind up at one of three high-profile satellite teams for 2023.
But only one of these teams can offer him a 2023-spec bike next year.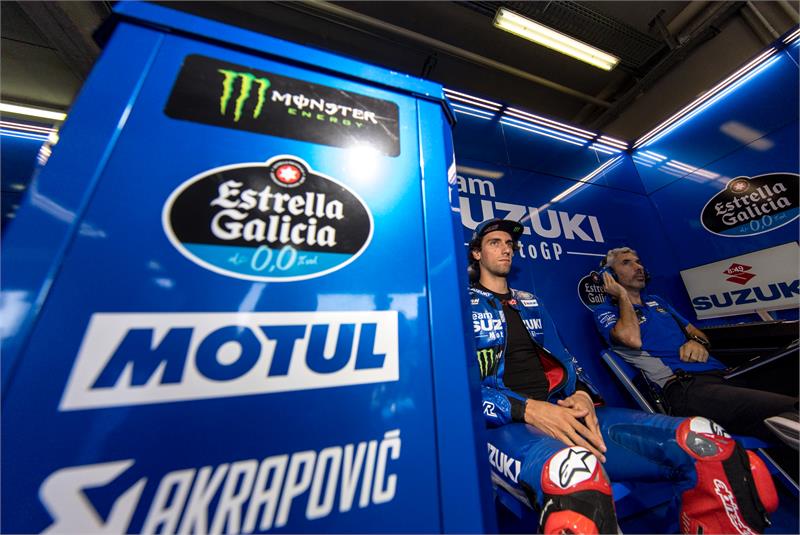 Given the respective 2022 performances of Enea Bastianini and Aleix Espargaro, both Gresini Ducati and Aprilia's new satellite squad RNF represent attractive options – but neither outfit appears in a position to give Rins a factory-spec machine.
"Maybe we can think of having a factory machine in the garage on either side – but I would say it's very, very unlikely for 2023," Gresini commercial boss Carlo Merlini told The Race earlier this month.
"It will be the last version of the [Aprilia] bike from the last round of the 2022 championship," RNF boss Razlan Razali likewise told The Race of his team's 2023 set-up.
And with Tech3 KTM expected to bring in Pol Espargaro while retaining one of its current rookies, that in theory only leaves the LCR Honda option.
This move – which has been reported by Sky Italia in the lead-up to this Dutch TT weekend as having been already agreed – would presumably mean Rins remaining in the same camp as current Suzuki team-mate Joan Mir, who is a strong favourite to land a factory Repsol Honda ride.
"I'm interested in all the options, this is for sure. [But to me] there are options that look better than the other," Rins told media at Assen.
"Because, you know – I don't know if this one will sound a little bit selfish, but I think I deserve a 2023 bike, let's say like this. Because we've worked really hard.
"There are options that can provide me a 2023 bike… [and] there are options that, without providing me a 2023 bike, are quite interesting and nice.
"So let's decide. It's not easy. I'm in a good situation. I don't like to say no to a team that is interested to me. So, we are analysing quite well the situation."
LCR Honda has had a full-factory line-up of bikes since 2021, and could go into next year with an all-new rider roster.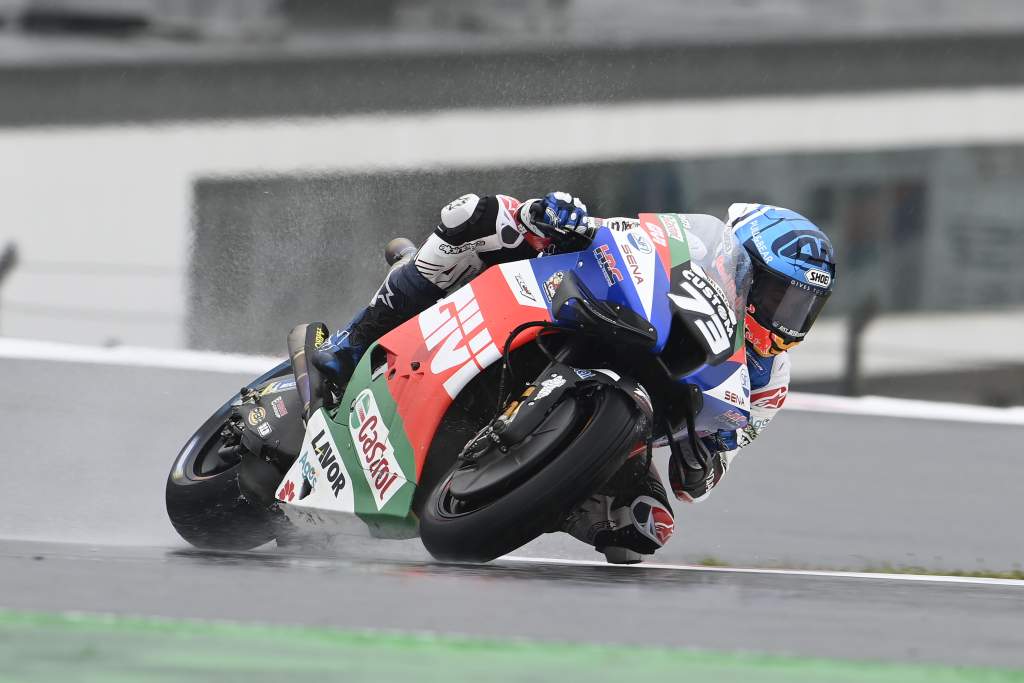 Rins would likely take the place of Alex Marquez – who could then wind up at Gresini or RNF – while on the other side of the garage Takaaki Nakagami may struggle to retain his Idemitsu-backed seat against pressure from Moto2 frontrunner Ai Ogura.
Asked what the most important factor was for him in making his 2023 decision, Rins said: "I would like to say to have a 2023 bike. But, there is one way that the bike is not 2023 but it's [still] a good thing.
"It's difficult to say something [more concrete] because, you say the teams without saying the names.
"For sure I would like to race a 2023 bike. I would like to."