KTM MotoGP newcomer Jack Miller says he is puzzled by what he perceives as the status of the rider "doubted more than anybody on this grid".
The 28-year-old, who has accrued four MotoGP wins since his debut in 2015, revelled in a superb debut on the KTM RC16 at Portimao, fighting at the very sharp end or close to it all throughout the weekend.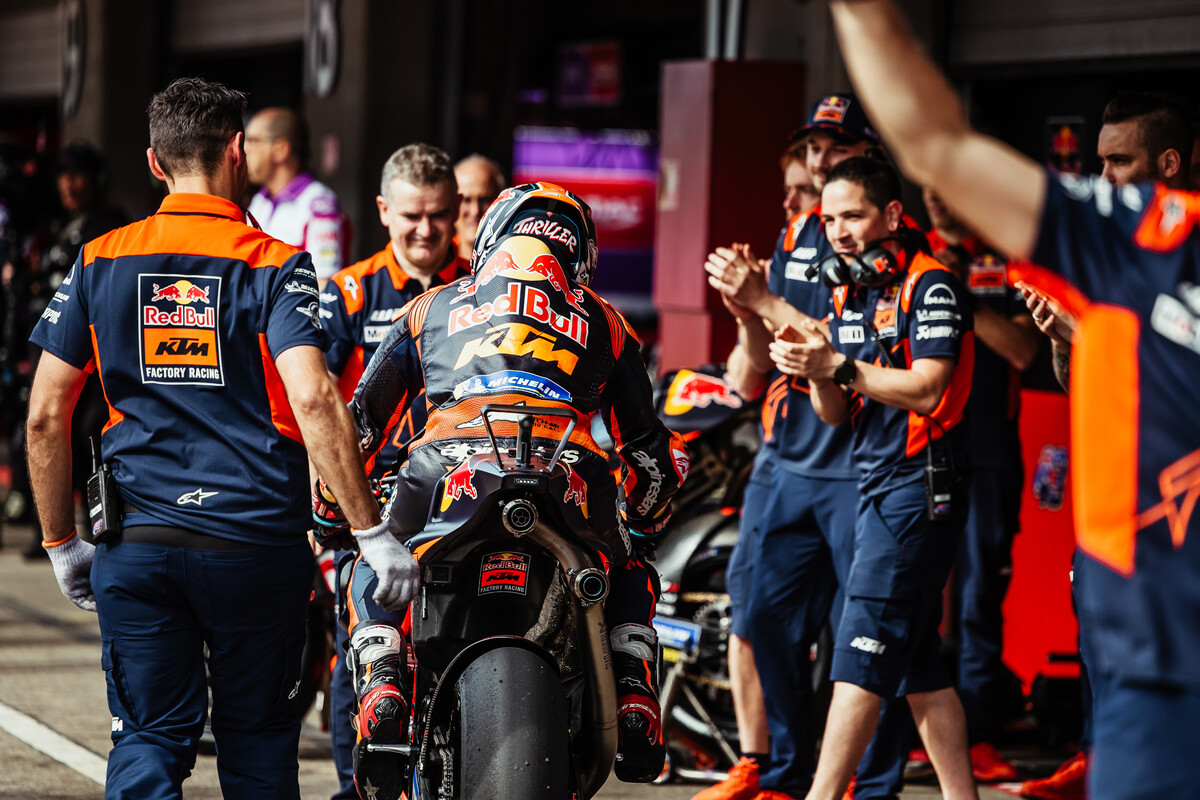 This was well above expectations – and that was something the Australian particularly enjoyed, gleefully pointing out at Portimao that "95 percent of people on the internet" thought a much worse opener was on the cards for him and KTM.
The RC16 had only showed flashes of single-lap speed – in Brad Binder's hands rather than Miller – and nothing spectacular on long runs during pre-season testing, and there was a fairly reserved tone coming out of factory team boss Francesco Guidotti, who went as far as to describe Miller as "still slow" – certainly not in terms of potential but in terms of KTM adaptation – on the final day of the Portimao test.
Miller himself, however, sounded consistently convinced that he and KTM would only put the pieces of their off-season work properly together in the first race weekend – and this came to pass, the Australian making the most of a new engine, extensive electronics work and a "f***ing ugly" rear appendage through the Portuguese GP weekend.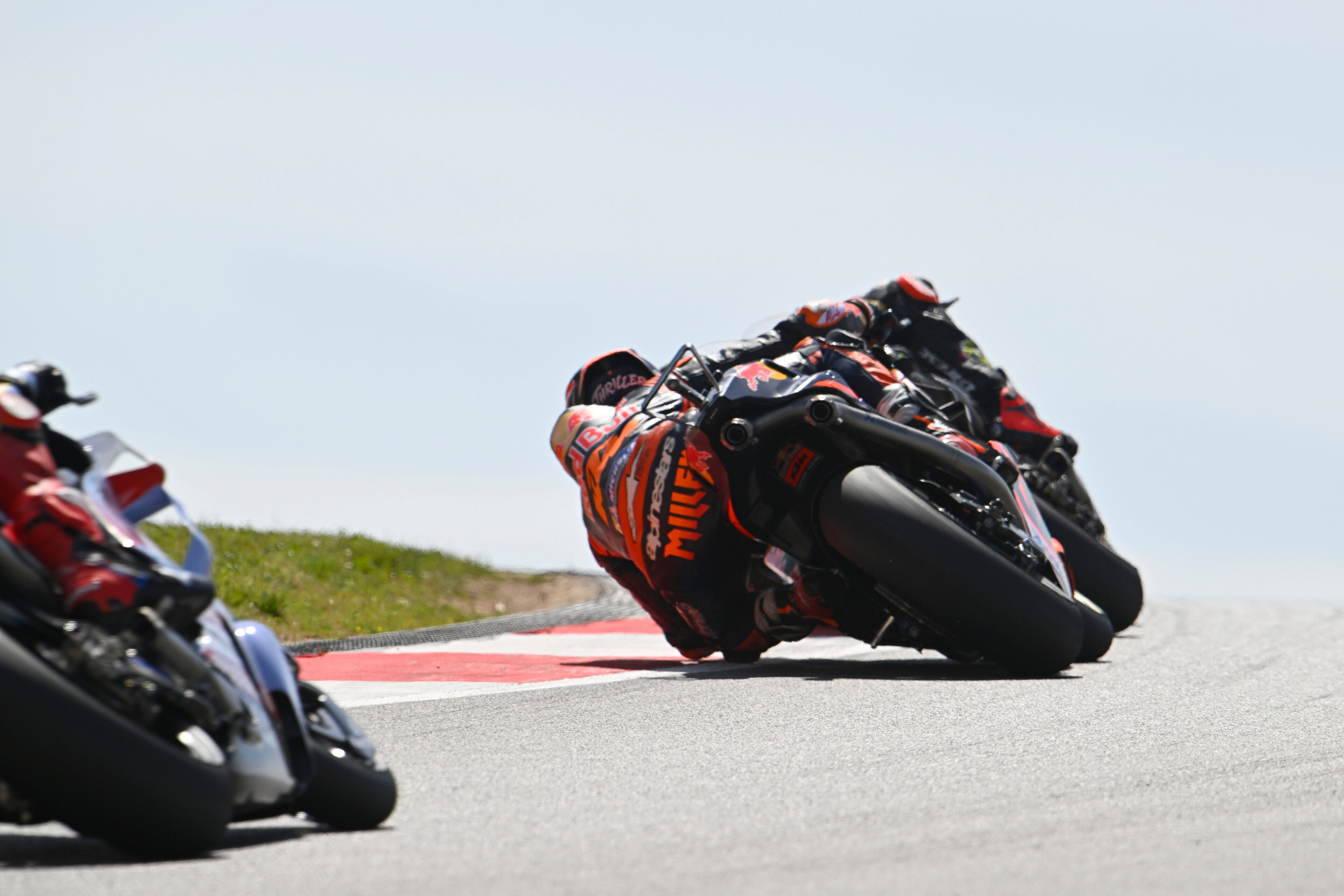 Present in the riders' press conference ahead of the Argentina round at Termas de Rio Hondo, Miller was shown the video of the Saturday sprint podium finishers discussing their surprise at seeing Miller mix it with them and being able to use the soft front tyre – given the KTM has usually had to rely exclusively on the harder compounds.
"It was funny to hear the insight of the guys. You know, the soft front I think surprised everybody and being able to translate what I did on the Ducati to the KTM after, you know, I think it's been renowned that all they can run is the hardest thing we've got in the allocation -, and to be able to put it in and do 12 laps like that was nice," said Miller, before embarking on a wider point about his perception in MotoGP.
"And then… you know, I think the guys – like everybody all around the world… I mean, I don't know what it is.
"I think people still think that I lucked my way into this job somehow, at some points. Because I get doubted more than anybody on this grid.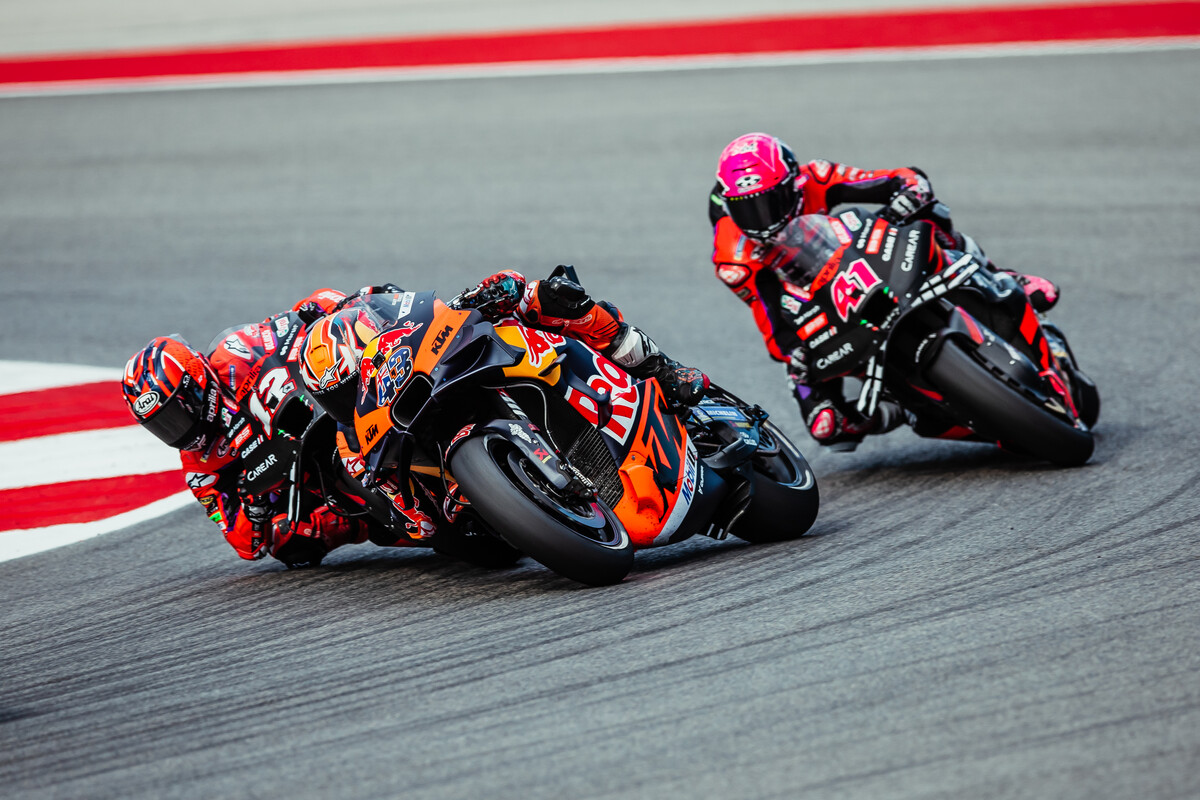 "And to be able to prove countless people wrong again has been amazing, it kind of gives me an extra power. And I think the guys, like everybody else, were surprised to see me there.
"It gives me an awesome sense of accomplishment to be there already, and to be able to challenge with these guys, and to prove so many people wrong already. It's been awesome."
The feeling of not getting his due has been a recurring theme for Miller in MotoGP, and he previously cited the stress of having to prove himself over and over again to previous employer Ducati as a motivating factor in swapping to KTM, which had long courted him.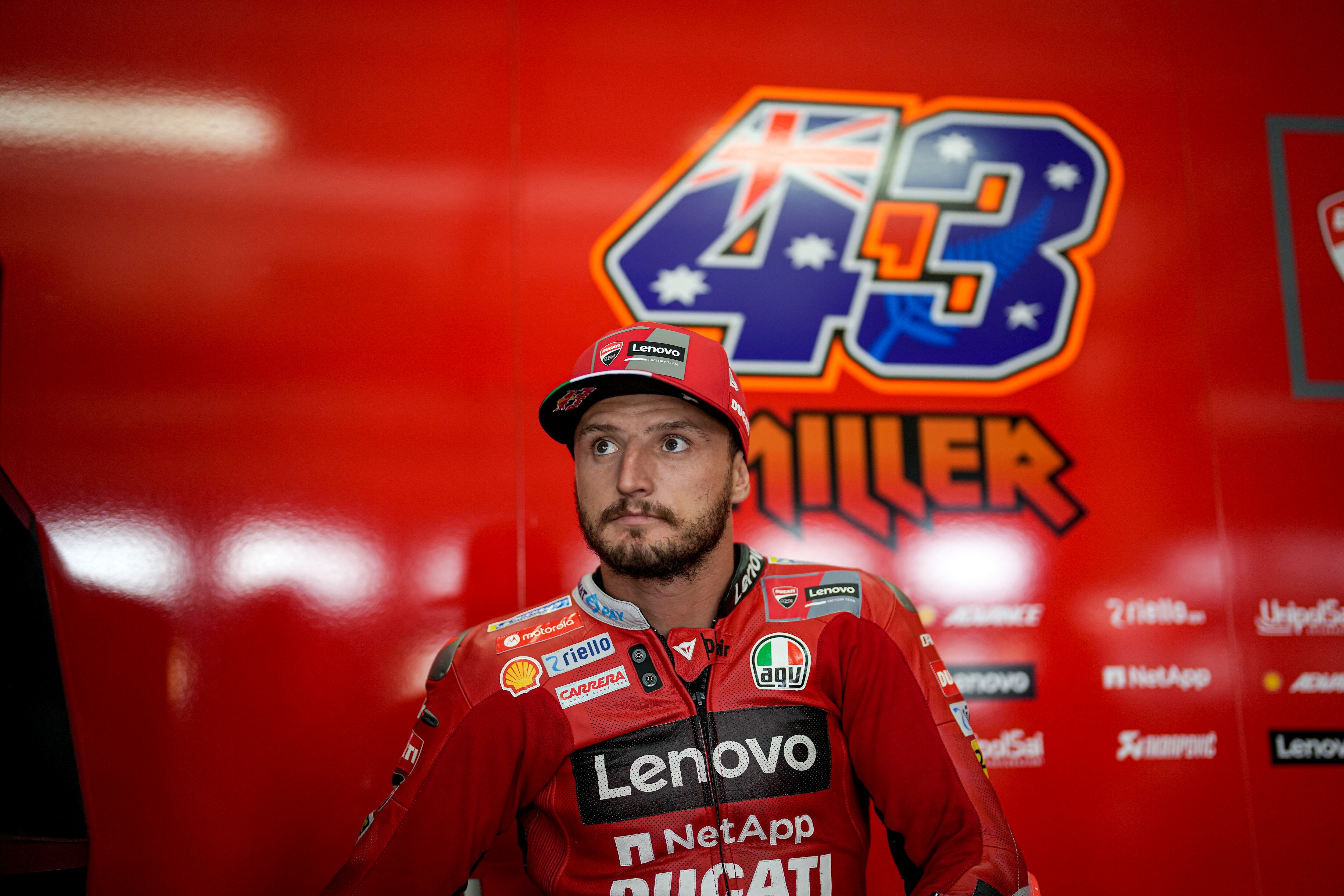 He had been on one-year contracts during his Ducati tenure, and appeared likely on course to lose the factory ride regardless of the KTM move given first the emergence of star rookie Jorge Martin and then the spectacular sophomore season of Enea Bastianini.
Asked by The Race if he felt the doubts over him came due to his Australian background, Miller being just one of three MotoGP riders on the current grid not representing one of the Western European countries Spain, Italy, France or Portugal, he said: "I don't know what it is. If I knew what it was, I'd fix it. I don't think it's being Australian. I don't think it's being Australian because you've got guys like Case [Stoner], a long line of great Australian champions… but one way or another, I'm constantly doubted. And we've constantly been able to prove people wrong throughout my career.
"Whether it be stepping straight up from Moto3 [in 2015] and people saying that I was going to be gone within a year – and here I am still, what, eight-nine years later, still going.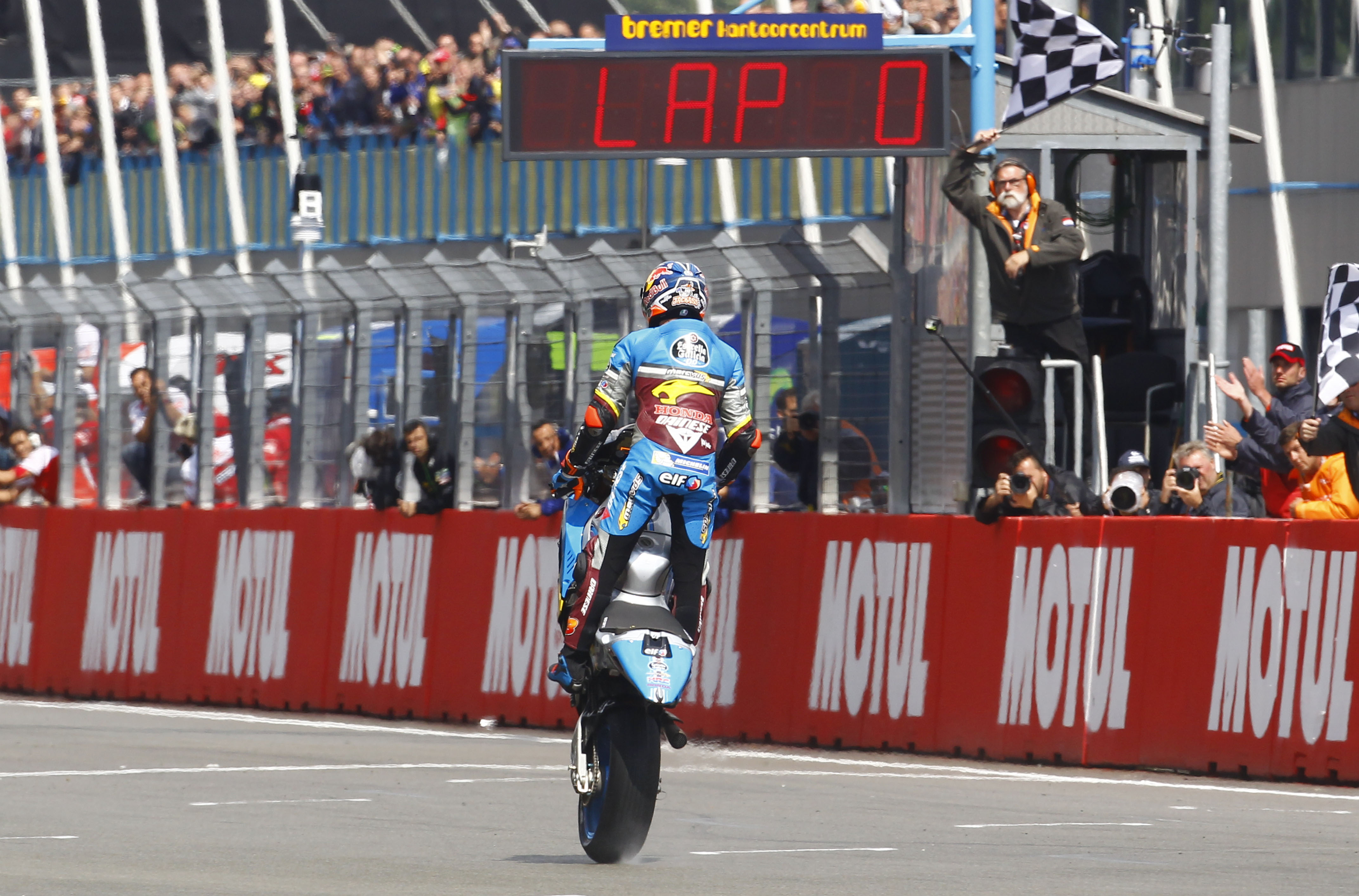 "Being able to be a factory Ducati rider, got told I would never win in those colours and I managed to do that. I've won on an underpowered Honda [run by Marc VDS], the first time that ever happened, but still get doubted.
"And it's always nice- that alone, the sense of being able to prove people wrong and do it for yourself has been awesome. And that's what this challenge has always been about – taking another step and trying to move across and do that, and I thank KTM for giving me opportunity and giving me this chance, the support to do this."