Marc Marquez's MotoGP rival Jack Miller feels some of the rhetoric over the crash caused by Marquez at Portimao is overblown, and that "everyone wants to put the knife in" because of Marquez's stature.
Six-time MotoGP champion Marquez slammed into Jorge Martin and Miguel Oliveira after losing control of his Honda in the Portuguese Grand Prix, with all three injured as a result and Marquez and Oliveira having to sit out next weekend's round at Termas de Rio Hondo.
Marquez was handed a double long lap penalty for his role in the accident, albeit there is now a heated dispute over whether he will serve it on track – with Honda currently appealing the stewards' move to ensure Marquez's penalty carries over to his next start rather than being erased with his Argentina absence.
But even that situation aside, the reaction to whether a double long lap penalty was adequate has been mixed. Aprilia's Aleix Espargaro was one rider to suggest a race ban, while Oliveira's RNF Aprilia team publicly called for harsher penalties, subsequently telling The Race that Marquez's double long lap was "a bit to the extent of calling it a joke". Martin, too, was critical of Marquez's past record of offences.
Speaking in the rider press conference at Termas, KTM rider Miller launched into something of a rant about the perception of riding standards at Portimao, penalties and the reaction to Marquez's error in particular.
In doing so, he brought up that Takaaki Nakagami escaped sanction completely for triggering a multi-bike crash at Barcelona last year – and that when Miller himself was wiped out by Alex Marquez at Phillip Island, the latter only received a single long-lap penalty.
"In my opinion, I mean, I think last weekend was something normal. I think the sprint race was good," Miller said.
"That's what's going to happen when it's four months off the bike, everyone's trying to prove themselves, prove something. Of course, tempers are going to flare and guys are going to be pushing the maximum.
"That's the way it goes, that's how this sport is. And we're all here to try and prove ourselves, week in, week out.
"Unfortunately in this sport accidents and sometimes things can happen. And when there's an incident… to have a consequence, it needs to be there. And to cop your consequences – I think the boys [fellow riders] are.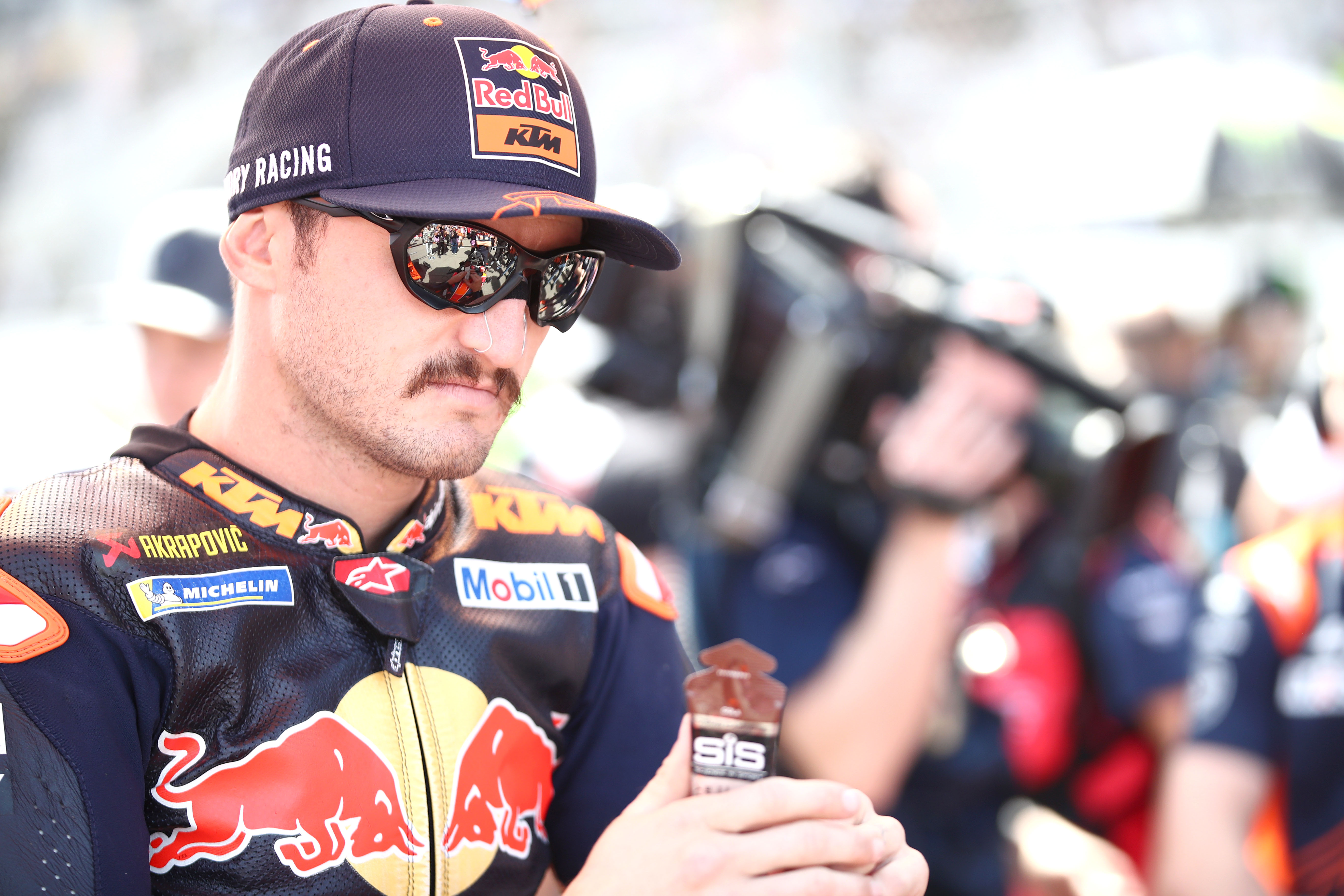 "You see 'he should be banned for a race, he should be this' but then you look at the consistency. The one thing we asked for last year was consistency. And if you look at crashes like Taka's for example, or Alex with me, there were some big hits last year. But because it's Marc Marquez, everybody is focused and wants to put the knife in. And I'm not sticking up for him in any way – he made a mistake, he knows what he did. And that's it.
"But… there's too much talk about it, and everyone wants to say 'ah, he hit me, and he hit me' and so on."
Miller himself has criticised MotoGP stewards in the past but said the whole championship was "on the right way" and "trying our best as a community to better the sport and put in these consistent measures of 'this is the penalty for this' and so on".
"And, you know, if you had a [tyre] lock or whatever, doesn't matter, you hit somebody and you caused him to be out of the race and you caused him to be out of the next one.
"So that's it. Penalty received.
"Whether or not you want to ban people for races and so on – I don't agree in that, I don't think it's a fair sports act to ban someone immediately in the first race."