Six-time MotoGP champion Marc Marquez has an issue with the series' new weekend format for 2023 – but not with the sprint itself.
MotoGP has added a half-distance sprint race to every round on the 2023 calendar, in a swift move that dramatically raised the number of racing laps for riders to contest during the season.
Rider reaction has been mixed, with many of them acknowledging the extra entertainment value but concerned about the added physical and mental toll – with adjustments to rider remuneration also a topic.
For Marquez, the biggest gripe with the new format is not the added race, but what it does to Friday practice.
Finding a Saturday slot for the sprint has meant shifting qualifying forward, to Saturday morning, and it has come at the expense of a practice session. This has been countered somewhat by MotoGP adding 15 minutes to the second Friday practice (taking it to 60 minutes instead of 45).
Yet the system by which combined practice times from the first batch of sessions determine the 10 riders to get automatic passage to the second qualifying segment Q2 – with only two more spots then available in Q1 – has remained. And while that initial Q2 top 10 was almost always determined in the final minutes of FP3 on Saturday under the old format, those 'automatic' spots will now be known at the end of Friday.
Under the old system, the fact FP3 would usually offer the best conditions for fast practice times meant there was less pressure for one-lap speed in the Friday sessions.
There will still be an FP3, but it will be run right before qualifying and serve in the role of FP4 from the past format – a session that didn't count towards the combined practice classification and was used for long runs.
"The sprint race – honestly, I like it," said Marquez ahead of the format's first outing at Portimao this weekend. "The schedule of the weekend – for me, it's too demanding for riders.
"Because Friday is already counting for [qualifying practice] QP2, QP1 – and in the end [free practice] FP2 is like a qualifying practice to go into QP2.
"It's quite demanding, to have 21 races like this.
"About the sprint race, I'm looking forward, because I think we will enjoy it, on the track and you as spectators.
"But as [series promoter] Dorna said when they introduced that new schedule, of course, in the future we have that safety commission [meetings] and all these things and we will adapt a little bit. We need to consider all those things."
Marquez's view is likely to be a fairly popular one, because the system under which practice results determine the make-up of qualifying segments to such an extent is known to be fairly unpopular up and down the grid.
"I hate the combination of the practices that make the chance to go to Q2 for the top 10. I hate it!" vented Aprilia's Aleix Espargaro on Thursday, when discussing rider influence on the weekend format.
"We said many times in the safety commission. But it's the rules. You have to deal with it."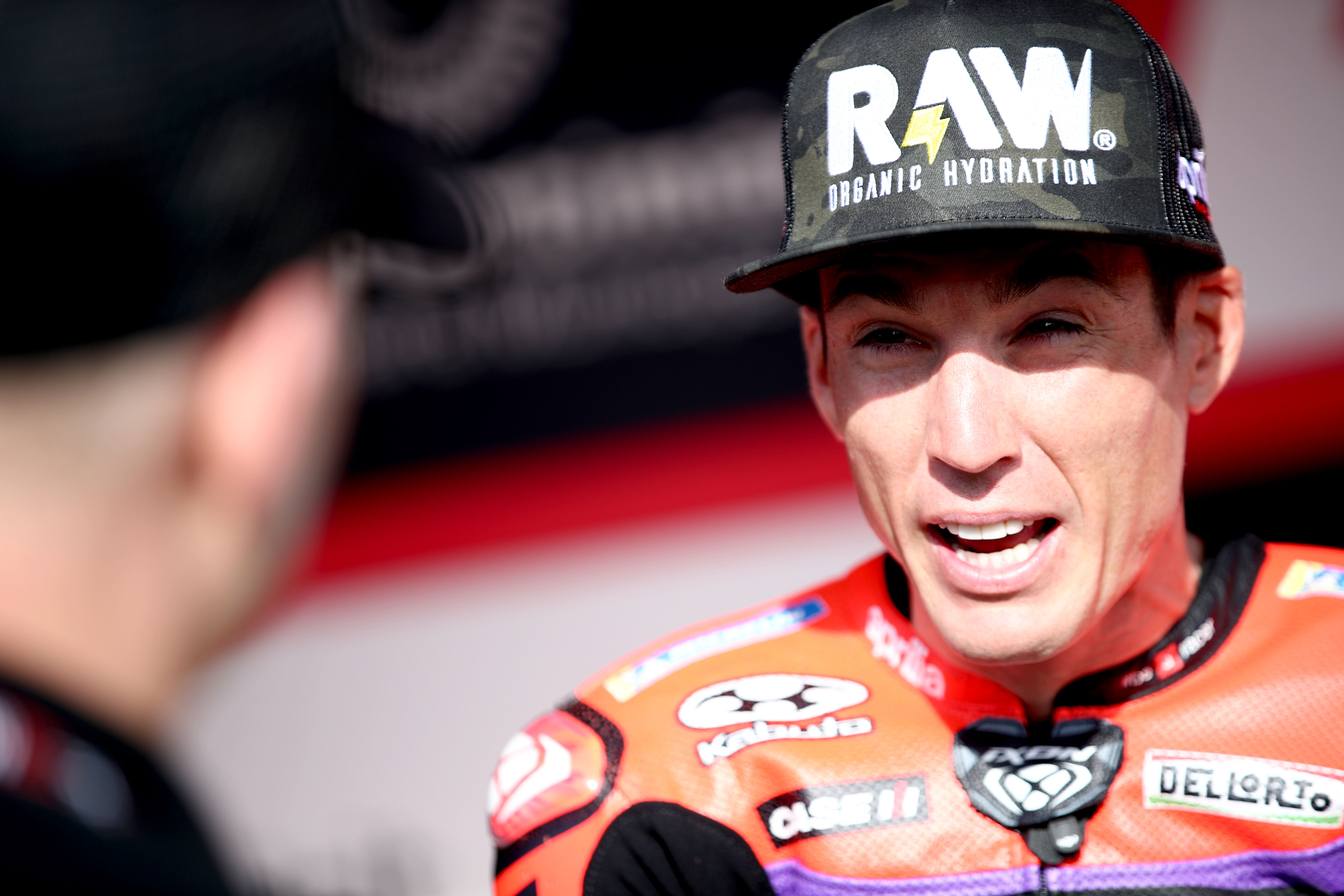 And despite FP2 being extended, with qualifying even more important now that it determines the grid for two points-paying races, riders and teams will feel extra squeezed for actual practice time for getting through set-up options and test items given a failure to place well in FP2 can be weekend-ruining.
The trade-off, however, is of course also obvious. The new format means there is a competitive element to all three days of track action – something that was only really true in the past if there was an expectation of FP3 being hit by rain.
Also speaking on Thursday in an appearance on MotoGP's official podcast Last on the Brakes, the series' managing director Carlos Ezpeleta reiterated the same point that Marquez referenced – that Dorna will not be "too proud" to act if it becomes clear the format needs amending.
But he also emphasised the series' preference for having a consistent weekend make-up over the course of a season.
"I think that MotoGP and other motorsports, we have an incredible advantage, an incredible property but also an advantage in having the ability to shape our calendar and to have all events count the same," said Ezpeleta when asked about why the series opted to introduce the sprint universally for the full season, rather than on a part-time basis.
"There's no Grand Slam [like in tennis]. And that commercially for us is huge, but also for our fans. And I think it was important for us to have the same format every weekend. I think it is a big part of it, people know it's going to be Saturday and Sunday [races], you don't forget, 'oh, there was a sprint this weekend'.
"I do think that it's the right way going forward. But of course, we are not stubborn. We will react for positive change."