MotoGP's longest-ever season offers 42 opportunities for race wins – if you count the sprints too – and a huge number of potential race-winners, but it seems like there's one very strong title favourite.
Here are our MotoGP writers' predictions for how the 2023 season will unfold.
1) WHO'LL BE CHAMPION AND WHO'LL BE THEIR MAIN RIVALS?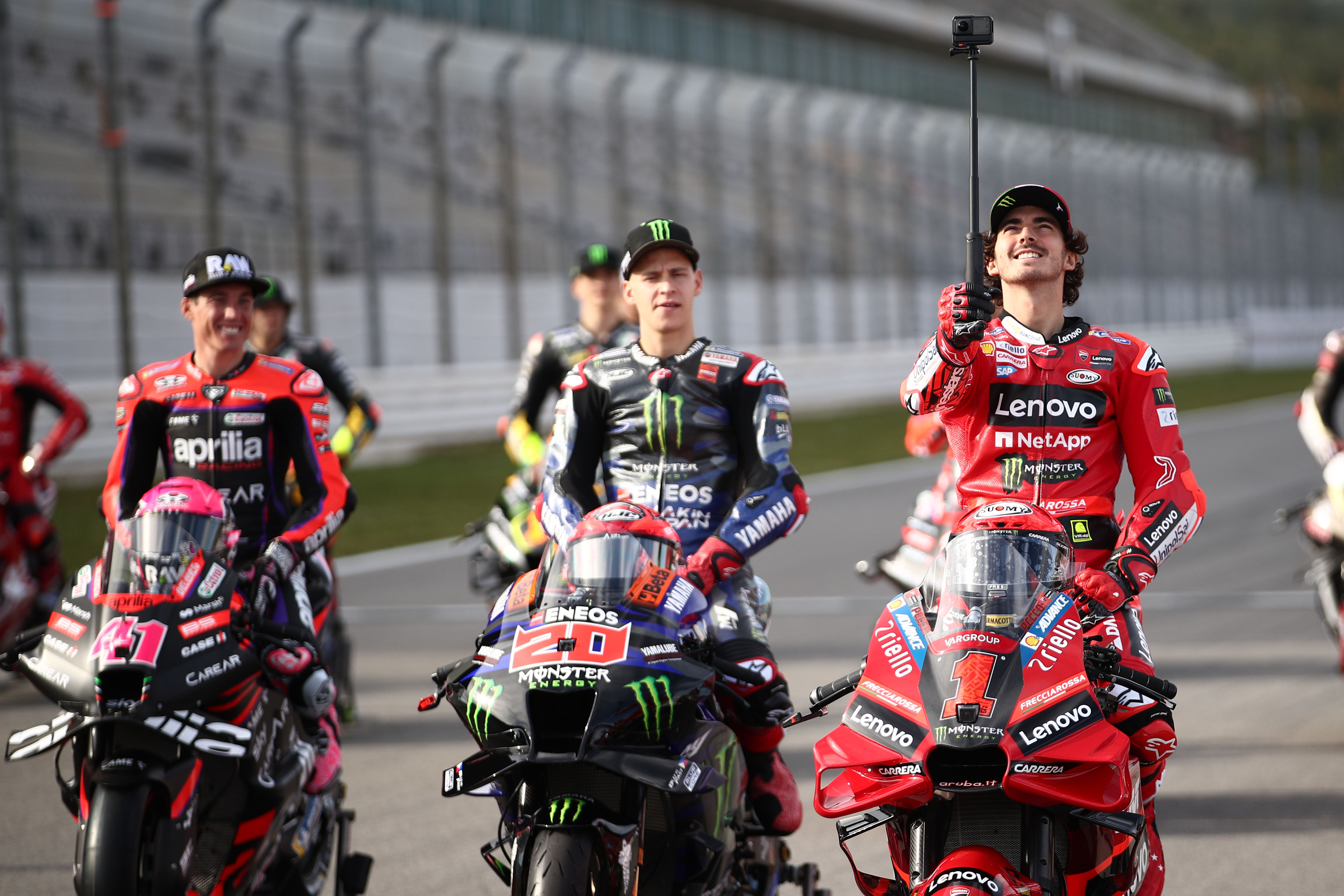 Simon Patterson: Pecco Bagnaia absolutely starts the season as the favourite, given both the momentum he's managed to carry forward from his title-winning 2022 season and just how strong he's looked in testing.
Aprilia looks like the only manufacturer able to give Ducati a run for its money so far, but one of the biggest narratives of the year will be figuring out whether Yamaha can improve enough to thrust Fabio Quartararo into that mix as well.
Toby Moody: Ooooh, always a difficult one but my gut goes for Bagnaia again. He crossed the mental strength bridge last summer and found out the result was rather good. He essentially cruised to the title, even though if you'd asked me in May last year if he could do it, I would've said he couldn't. The might of the data Ducati gets from eight bikes, the momentum it has built with all the Japanese brands on the back foot, the emotion it will get from last year's title win; it's all very strong indeed.
Glenn Freeman: Bagnaia will retain his title. His rivals will be anyone else riding a Ducati, although the main thorn in his side will be team-mate Enea Bastianini. But I expect that with so many Ducatis swarming around the sharp end of the grid, they'll all be taking points off each other, and Bagnaia's slightly cooler head as the champion who has already been there and done that means he will produce the consistency required to stand out from the pack.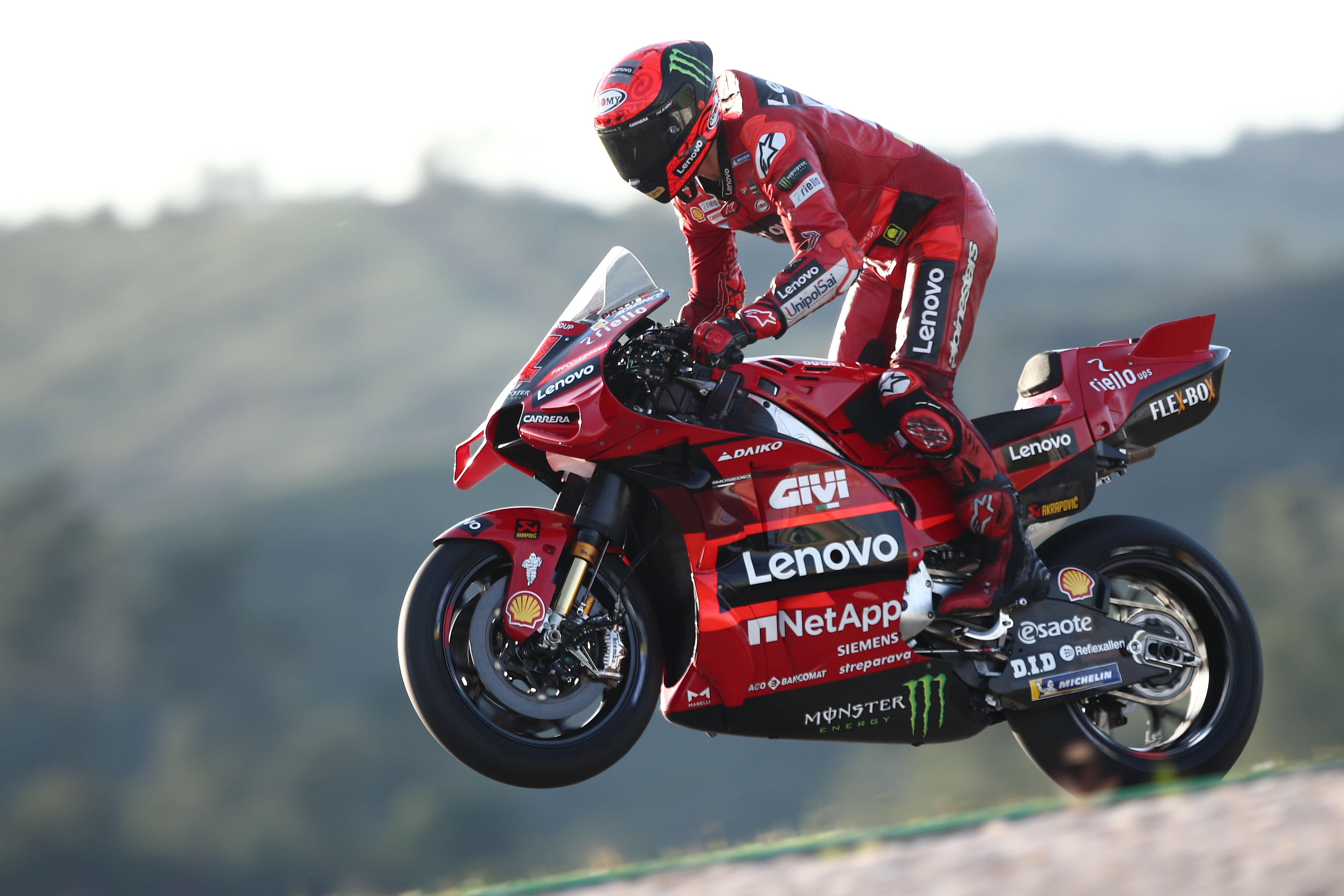 Dre Harrison: Hard to pick anyone not in scarlet red. Bagnaia and Bastianini, I think, will be the main internal fight, with Bastianini on the losing end with a difficult transition minus his old crew chief Alberto Giribuola. I think Quartararo will be an outsider in third, with Aleix Espargaro in the mix but ultimately fourth again as I'm struggling to see the long-term upside of the Aprilia.
Josh Suttill: I think Bastianini will win the most races but his team-mate Bagnaia will take a second title. Quartararo and Marc Marquez won't have the machinery to sustain a season-long challenge and they'll end up third and fourth.
Matt Beer: It's extremely hard to look beyond a successful Bagnaia title defence. But then I remember thinking the same about Casey Stoner going into 2008.
Valentin Khorounzhiy: Bagnaia is the smart pick, but smart is boring – and I also genuinely do not think it will be anywhere near as easy as pre-season made it look. And if Yamaha figures out the non-engine parts of its package (imagine saying that 12 months ago), I think Quartararo will have a genuinely good shot – especially given Ducati's reluctance to tip the scales with outright team orders. So, consider Fabio my pick.
2) NAME SOME RIDERS WHO'LL GRAB ONE-OFF WINS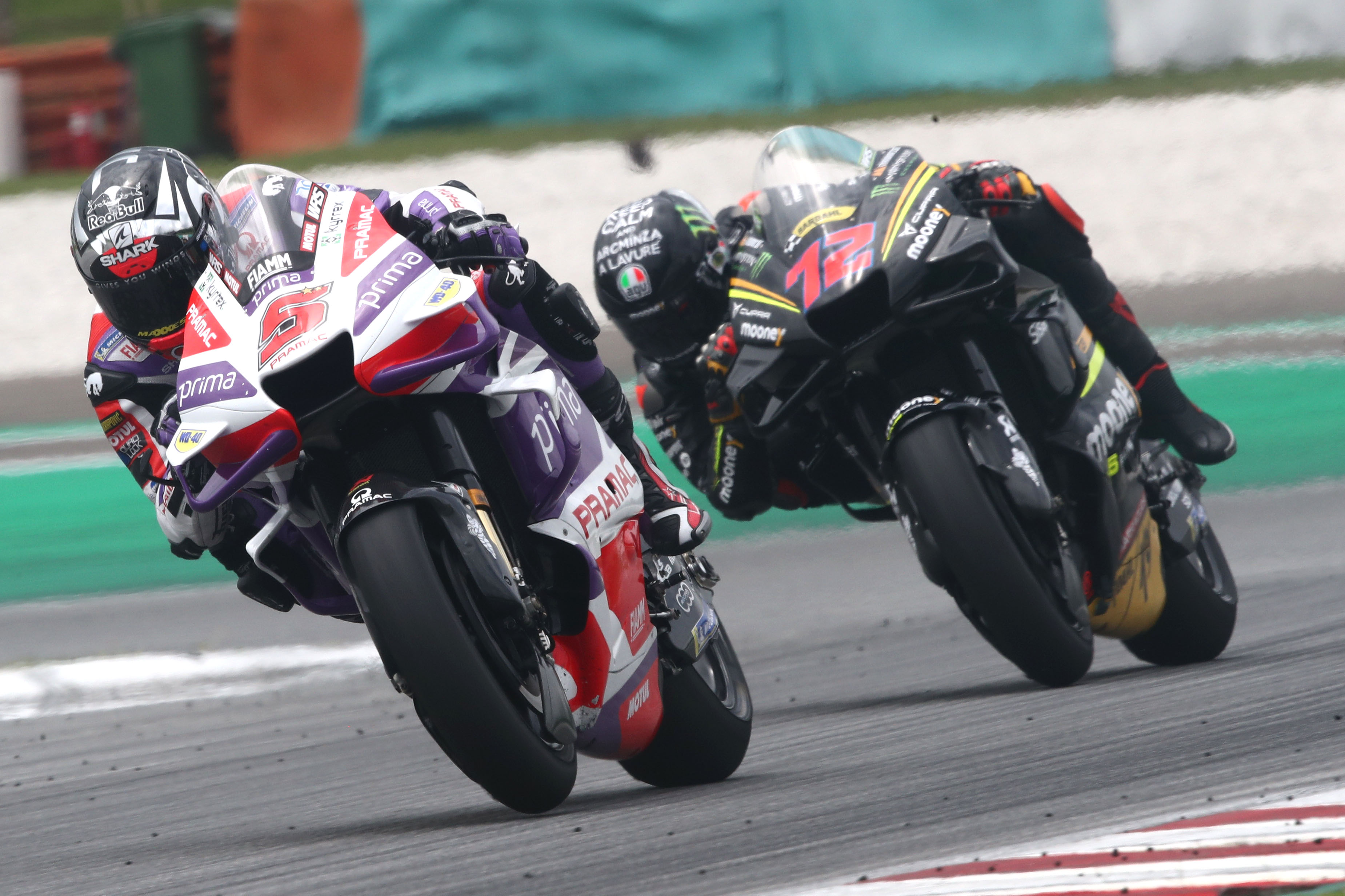 TM: I'll go for Alex Rins and Jorge Martin as they'll be good in last-corner showdowns. We went for years without a wet 500cc race towards the end of the 1990s, but rain does throw up the freak-result factor. I think a wet race will go to Jack Miller, though my heart would go for Miguel Oliveira on that satellite RNF Aprilia.
SP: Honestly, I believe that well over half the grid can be race win contenders. All eight Ducatis, three of the four Aprilias, some of the KTM bikes and maybe even more Hondas than just Marc Marquez can all be in the mix. First-time winners are surely guaranteed, especially with sprint races, and the likes of Alex Marquez and Marco Bezzecchi will be out to earn that honour early on.
MB: Definitely easier to come up with riders who can't win a race than those who probably can. But for pure one-offs, I'll predict both VR46 riders and – controversially – Maverick Vinales. Controversial in that logically if he's winning on that Aprilia he should win a lot. But it's Vinales, so…
JS: The sprints could be Johann Zarco's prime opportunity to get his first win in the premier class. Bezzecchi will get a maiden win and I can see Oliveira winning in his first year on the Aprilia, similarly Alex Marquez on the Ducati.
DH: Marc Marquez will win his two signature races at Austin and the Sachsenring. If it rains, Brad Binder and Oliviera could nick wins, and I think both VR46 riders could take wins here, too. Also, given his flashes on a Repsol Honda, Alex Marquez could surprise us somewhere now he's got a Ducati.
VK: Seconding the Marquez Sachsenring-and-COTA point, although he is also to be feared at places like Aragon and Phillip Island. And I'm desperate for Zarco to get one over the line. Beyond them, I think the 2022 Ducati is good enough not just for sprint wins but a main grand prix win – and it's Bezzecchi I expect to make that happen.
GF: Anyone on a Ducati. The sprints could be ripe territory here, with the main contenders less willing to take big risks on Saturdays. It's also pretty common in MotoGP for an unfancied rider to make a good start and hang on at the front for the first chunk of the race – and in the sprints that will be enough to bag some big results.
3) WHO'S GOING TO STRUGGLE?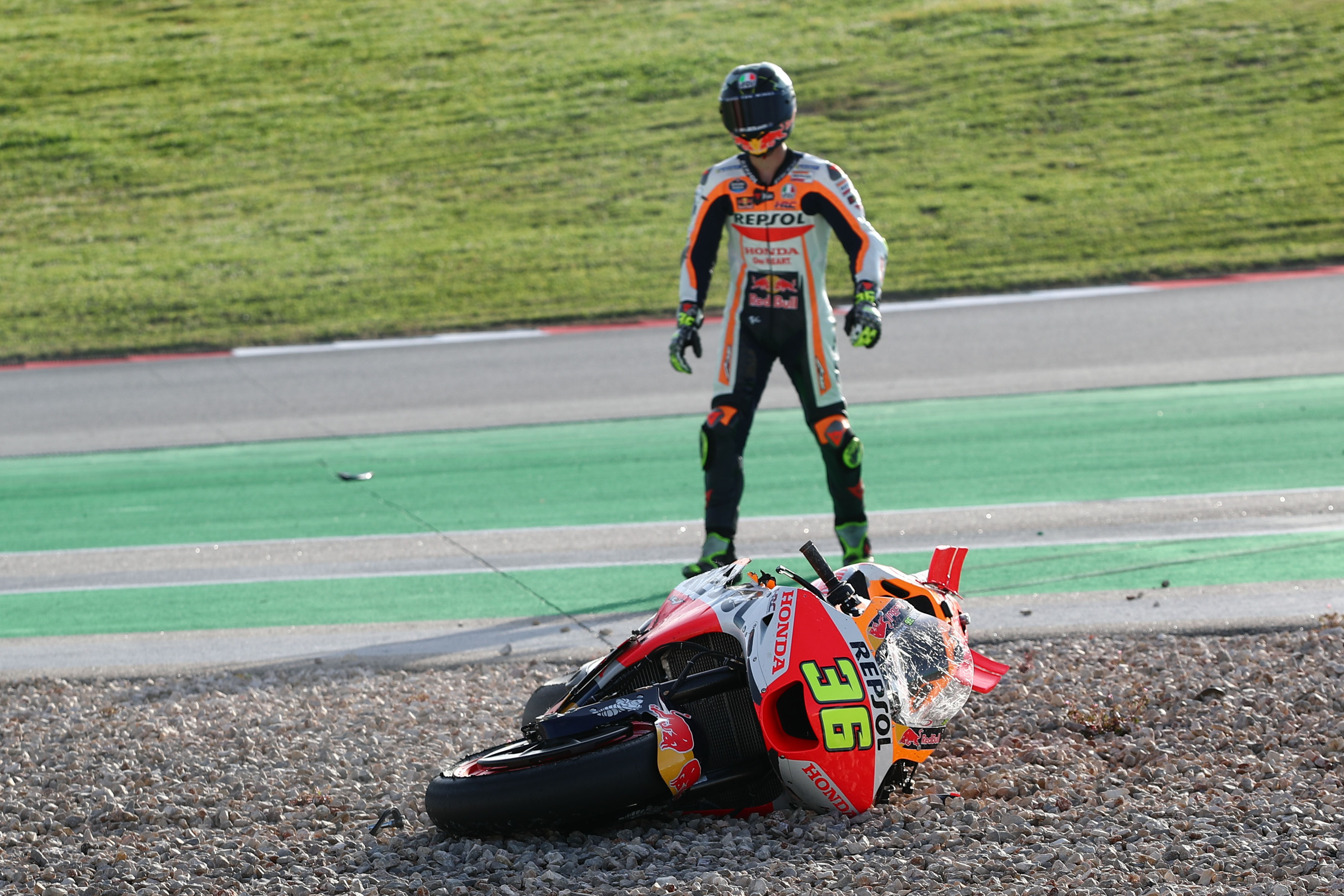 SP: It's going to be a very, very tough season for Honda. It looks like the bike has finally got to the point where it's so bad that even the exceptional talent of Marc Marquez isn't enough to ride around the problems, and testing has been an unmitigated disaster culminating in the bizarre news that it's now outsourcing its chassis building to top Moto2 manufacturer Kalex.
What terrible looks like when you've got Marc Marquez on the bike is hard to tell, but if he's not on the podium at Austin it's going to be a long year.
MB: There's no evidence so far that Franco Morbidelli's 2023 is going to be any different to his 2022. The only difference will be that this time he doesn't get another season on a Yamaha afterwards. All of which is heartbreaking given what he was capable of before this puzzling decline.
VK: After the Portimao test I don't see how this isn't Morbidelli's final season in the factory Yamaha team, unfortunately. As for manufacturers, though Honda is hogging all the crisis headlines, the early evidence is that it's KTM that will fall the furthest off its pre-season ambitions, even if it snipes a win or two again.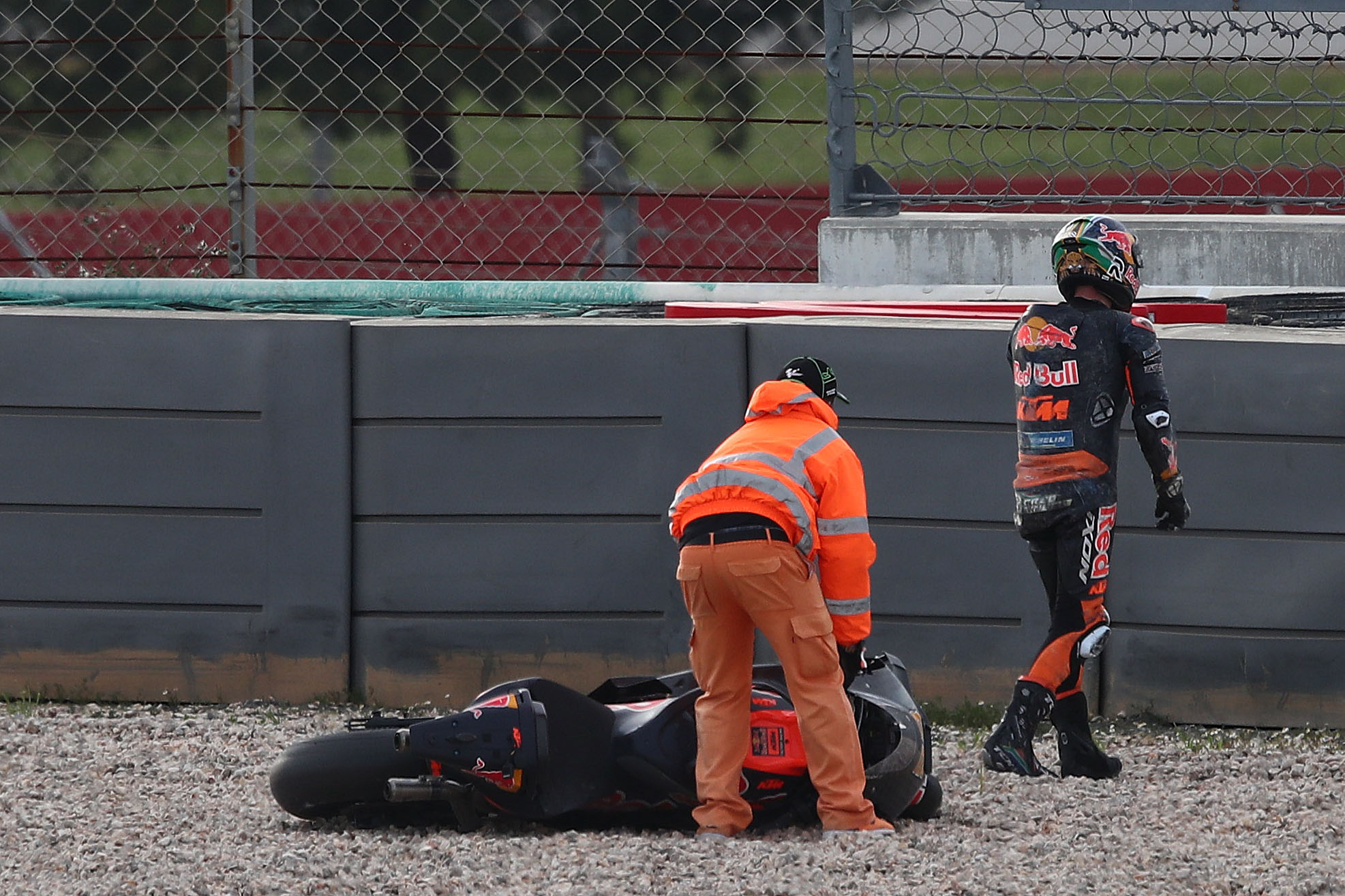 TM: Here and now writing this a few days before the first race, Honda and HRC. It pains me to write that as in my 26 years involved in the grand prix paddock Honda has always had a halo of engineering invincibility. Its bikes up close are true jewels of engineering – however, the management is in a mess.
Honda fired Livio Suppo (look what he did with underdog Suzuki in 2022 with a bike with zero development) and HRC instead banked upon Marquez to get it out of jail. That he did until he was let back onto a bike four days after major arm surgery in July 2020. In the recent Amazon Prime Marquez documentary, All In, Marc said he now regrets riding so soon after surgery, but it was the management who allowed him to try to be the hero. There are times when the older mature heads need to stand in and help the younger rider, but that didn't happen. It has cost Marc another one or two titles, and now the bike is two years behind.
GF: I'm fully expecting Joan Mir to be the latest rider to find riding for Honda an absolute nightmare. If it can't sort its bike out, then at some point the mythical "lure of HRC" is going to stop and no one will want to go there.
DH: Honda. Any further questions? But seriously I think Mir could be in trouble. I've not seen anything in testing to suggest he'll be anything more than another Pol Espargaro or Jorge Lorenzo-esque notch on Honda's bedpost. I'm also worried about Takaaki Nakagami carrying that nasty tendon injury he suffered last year.
JS: It has to be Honda doesn't it? We're hopefully finally going to get a full season of Marquez riding for the first time since 2019 but Honda (and its rivals) are just in a very different place in 2023. It's also going to be a tricky adaptation year for Joan Mir and in particular Rins.
4) HOW WILL SPRINTS CHANGE THINGS?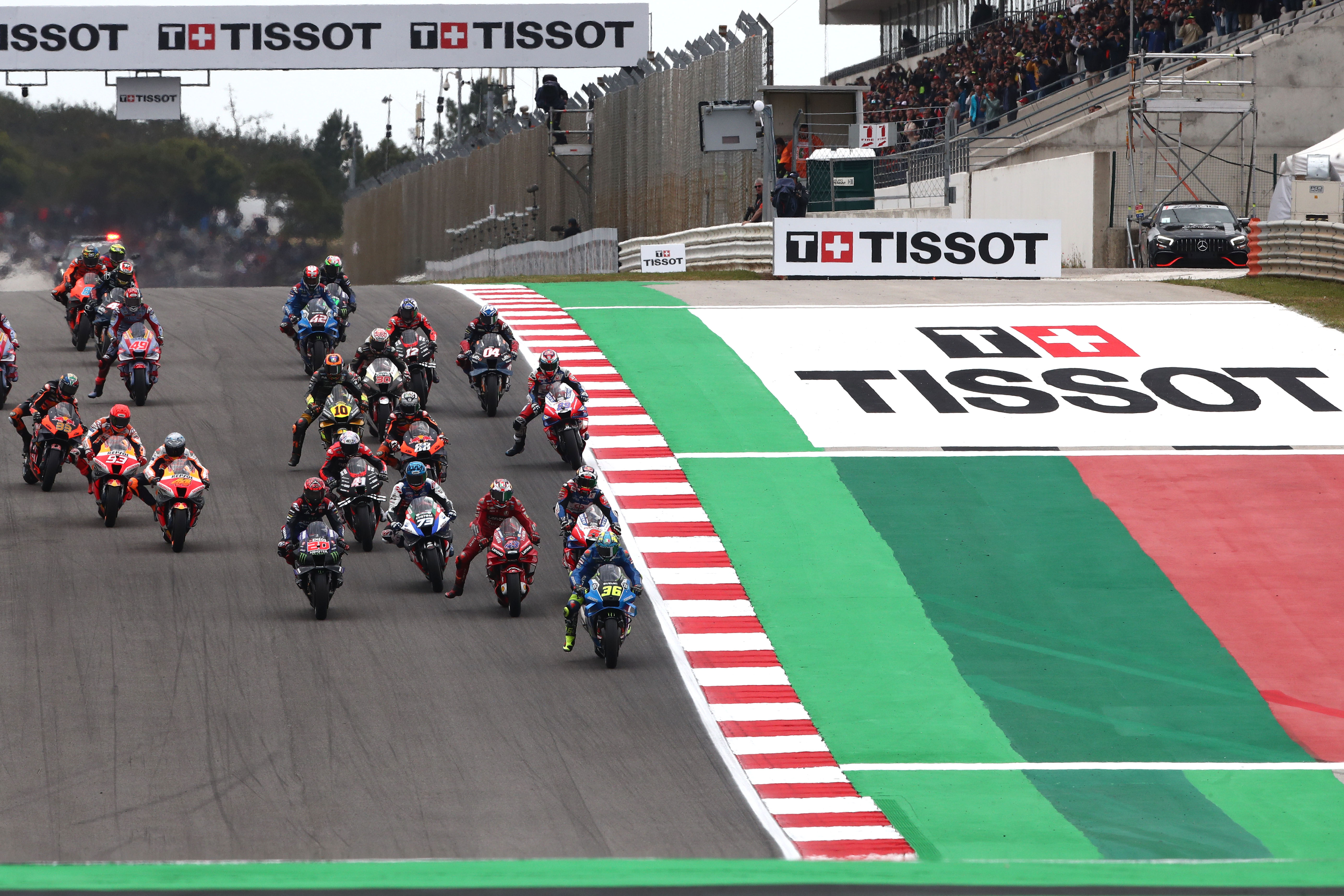 SP: They'll change things a lot, and not at all. In terms of the disruption to the race weekend that the new format will bring, it's something that will be adapted to pretty quickly, and while it's a lot more opportunity to score points, I don't think we're going to see a wholly different bunch of riders topping the sprint races compared to the main event. In saying that, though, double the number of race starts increases the chance for crashes and injuries, and it could be that the cost of the season is high for some racers.
VK: I didn't love the way they were pushed through, so that might have soured the initial contact. Ultimately though, a sprint weekend is just better by default – there's more meaningful mileage and less non-meaningful mileage. There will be more storylines. I just desperately hope that the increased risk innate to having more starts doesn't come across in any way but the rank-and-file injuries (which are unfortunately unavoidable).
TM: I am for sprint races, but not 21 of them. There's been a hurried hunger to get these Saturday thrashes going, but to what end? Less is always more. It will dilute things and make that element of NASCAR's never-ending race weekends loom over the horizon. Maybe we haven't heard too many riders complain about the sprint races as many already had contracts signed and sealed for this season so could potentially still be on a full race win bonus if they win a race of any kind (although it sounds like that hasn't been fully hashed out).
It's all a bit rushed and maybe (I hope) halfway through there will be a change, of course just as Formula 1 did when it got qualifying formats wrong in both the 2000s and 2010s. Sprints are a nice idea, but are they the answer to a question that no one is asking…?
DH: Aggression will definitely be rewarded here. Less concern about tyre wear and more block passing early doors to try to force some overtakes in an era of racing where it's quickly becoming a premium. I think we'll see a lot more races like Quartararo did at Valencia last year where he's trying to force the issue early. Could get nasty out there!
JS: I don't think this is the change MotoGP needed to make but it will throw up a bigger variety of podium finishers and race winners. I just worry if it will devalue wins and podiums now there's essentially twice as many chances – and half of those are easier to achieve (even if officially sprint wins and podiums don't count the same).
GF: I think they are going to be a much more entertaining addition to the weekends than they are in F1, where they are really just treated like the first stint of the grand prix. I know a lot of people aren't happy with the way they were introduced, and having twice as many races to follow is a big commitment for fans, but I'm expecting them to be interesting and to give more people who can't hang on at the front over a full race distance a chance to shine.
MB: I don't understand quite why – beyond perhaps that just a little bit of disruption to the usual format is enough to create some jeopardy – but every F1 weekend that's had a sprint race has ended up having an entertaining grand prix. Coincidence? Maybe. And hard to replicate over a full 21-race season. But I'm very open-minded about this and accept that for many fans doubling the number of races can only be a good thing.
5) WHAT WILL BE BIGGEST CONTROVERSY?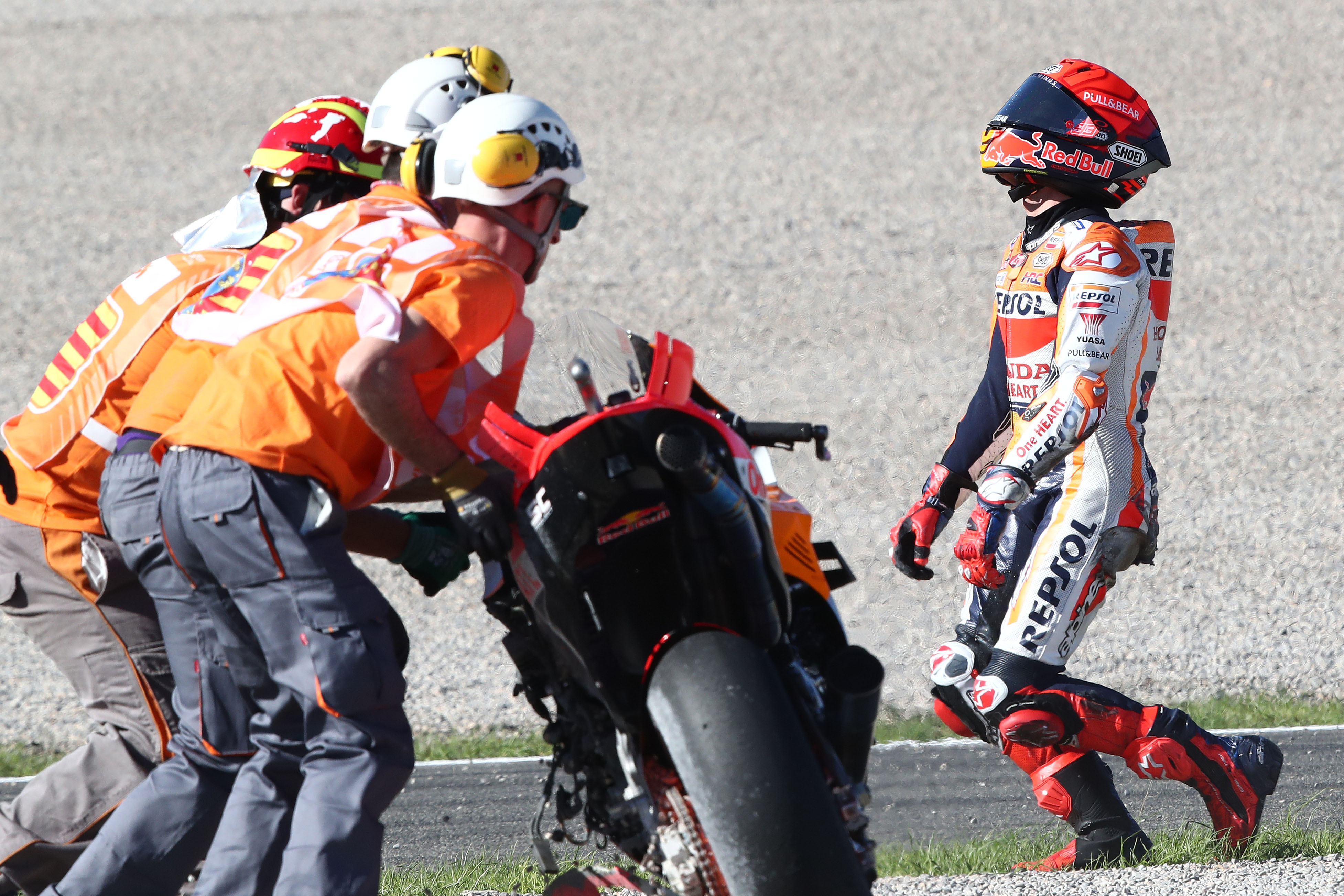 SP: If (and right now it's still an if) MotoGP's new proposed rule on front tyre pressures is introduced and enforced, then there's a fair bet that we're going to see a race winner disqualified – and even more importantly, a chance that we're going to see a championship contender disqualified. The teams have had plenty of warning, of course, and have been working on it all winter, but the nature of the Michelin front tyre means that every race could well be a gamble.
GF: I have a nagging feeling it's going to involve Marc Marquez. Maybe it will be a spectacular falling out with Honda, or perhaps he'll upset some of the Ducatis by chucking his recalcitrant machine around in places it doesn't belong and not being afraid to get his elbows (and knees?) out.
TM: Here and now, that's quite simple: Marc Marquez not getting what he needs out of Honda. HRC has a plan, a schedule and an order but that is not how you go prototype racing anymore.
With KTM using Red Bull Racing's F1 aero knowledge, the brilliantly aggressive pushing of the boundaries by Ducati with aero (it brought it in first) and its advanced squat-and-start systems, plus Massimo Rivola's Ferrari F1 culture being woven into Aprilia, the associated results are clear to see.
HRC being inflexible is hurting the mind of the sport's biggest star. He has a huge contract until the end of 2024 (rumour has it at €16million each year, '23 and '24) but also in his documentary he said he had enough money for the rest of his life and when people say that, they are prepared to take a risk and go somewhere else just to prove they're better than the bike. Valentino Rossi did that when he left HRC at the end of 2003 and look what happened when he rode the Yamaha for the first time.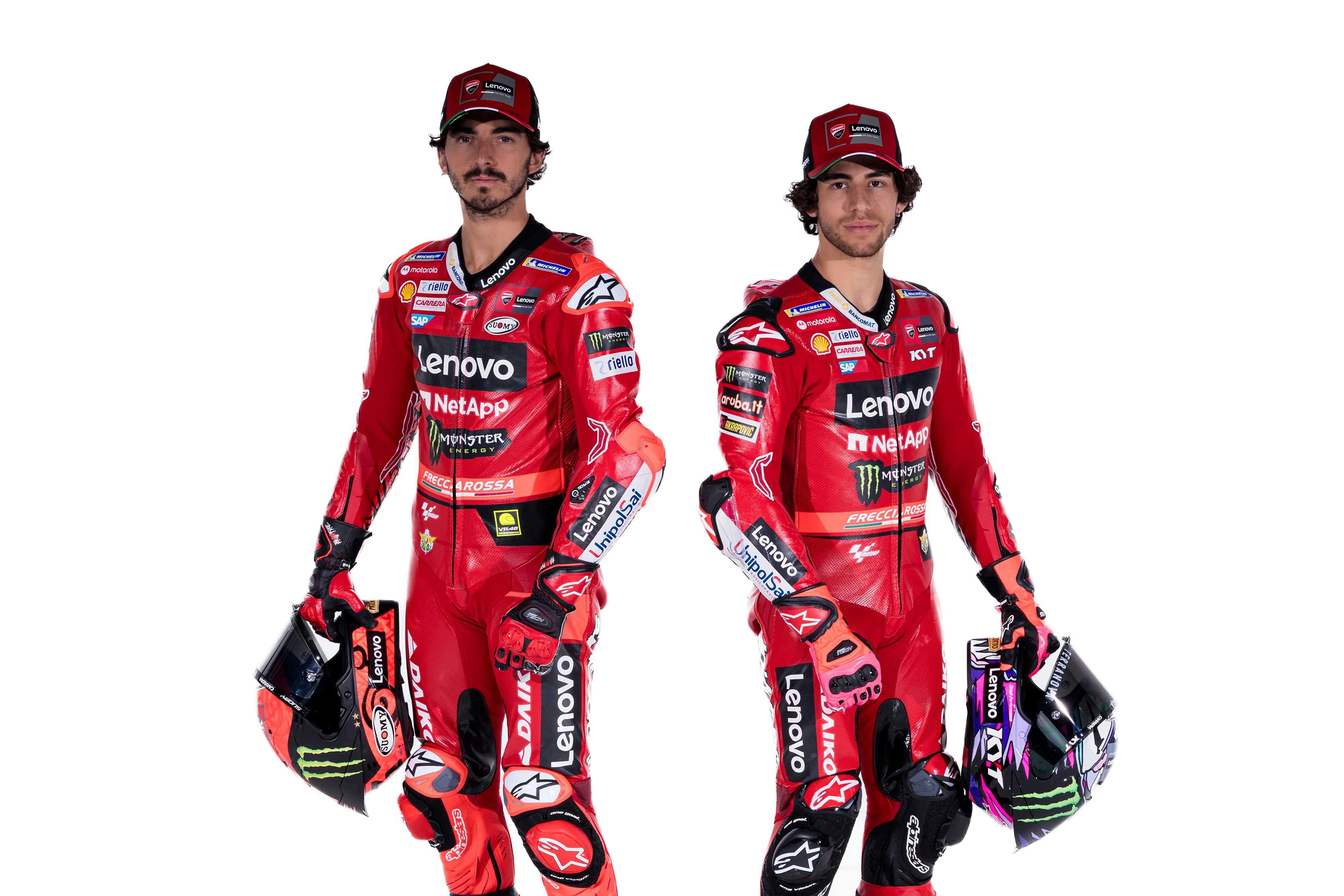 DH: Infighting at Ducati again. I don't think Bagnaia and Bastianini will get along like Bagnaia with 'people's champion' Miller. I also think Martin will walk after losing out on the factory seat last year. Might even free up a spot for a certain ant-branded Spaniard…
VK: Whether Ducati's rivals are up to the challenge or not, there are too many Desmosedicis that are too good for there not to be serious internal friction. It doesn't even have to be at the works team only – and, of course, if there's an outside rival like Quartararo threatening to capitalise, that will probably only add to the tension rather than banding the eight-bike fleet together.
JS: I think there will be something of a crisis to do with Honda and the strongest rumours so far that Marquez will walk away.