Honda's six-time MotoGP champion Marc Marquez has set a telling target for the run-in before the end of the 2022 season.
Marquez has been absent from the grid since the Mugello race in late May, having undergone a surgery – his fourth on his right arm since he broke it at Jerez in 2020 – to address the fact his arm had grown back together while rotated 34 degrees out of alignment.
The arm has been repositioned and the bone has since healed without major complications, allowing Marquez to complete over 100 laps in his return to MotoGP action in the two-day test at Misano that followed the most recent race.
That test has set him up for a comeback this weekend at Aragon – a track that, behind Marquez mega-strongholds, the Circuit of the Americas and Sachsenring, is one of his best in MotoGP.
The 29-year-old has five MotoGP wins at Aragon to his name but, when asked about the likelihood of him gracing the podium this weekend on his return, he was dismissive.
"About podium possibilities – [they are] 1%. Really, really low," he stressed in Thursday's pre-event press conference.
"One thing is that I'm really far from my best physical condition, especially – always talking about arm condition, about the muscles. The bone is fixed, that is the most important, but the muscle conditions still are very far from what I want.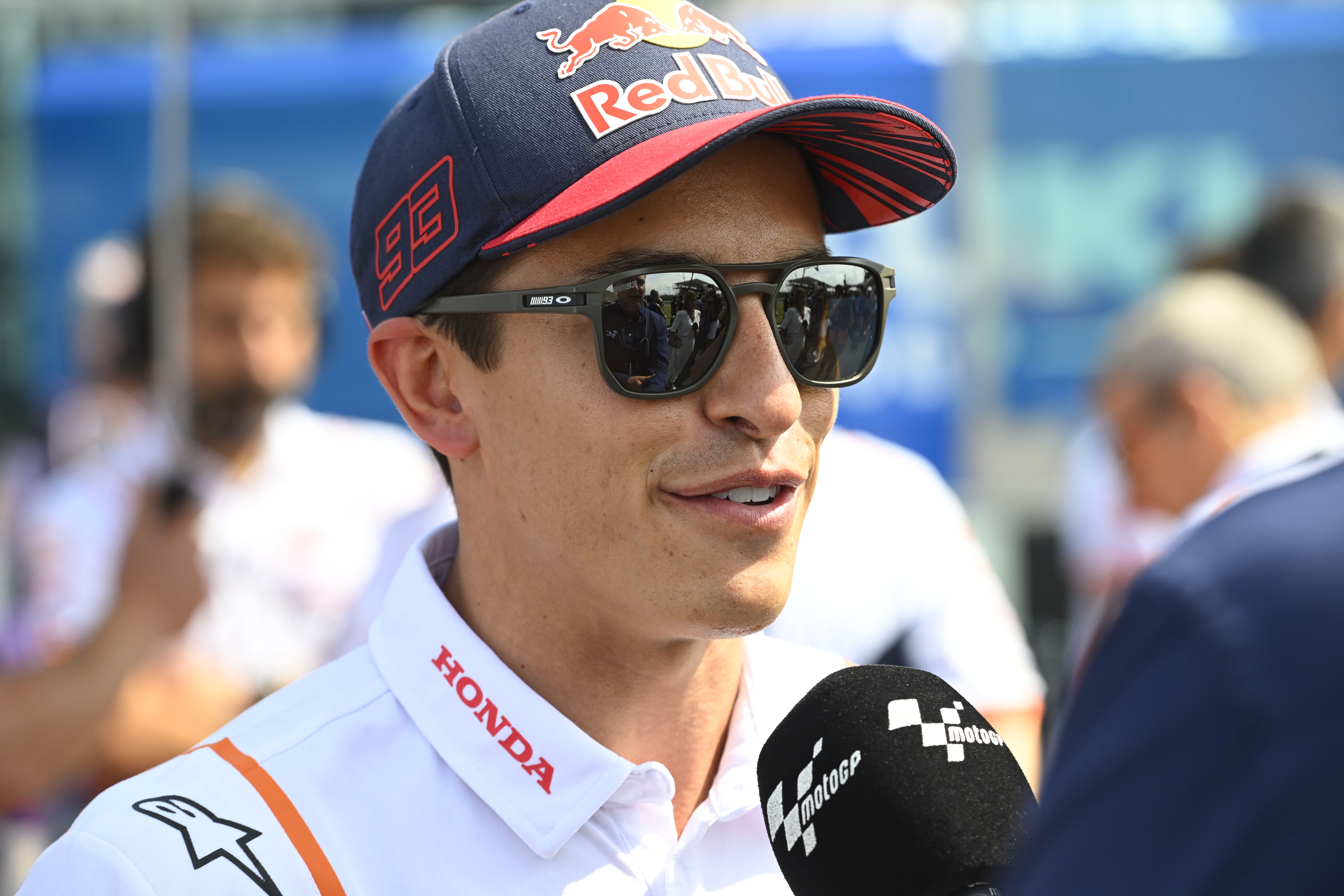 "And the second thing is, as [2023 Honda team-mate Joan] Mir mentioned [earlier in the same press conference], Honda is in a very difficult moment. We saw with the other riders, and we are far from the other manufacturers. Let's see."
Honda's sole podium of 2022 so far came in the Qatar season opener courtesy of Pol Espargaro, although Marquez was clearly the benchmark RC213V rider by the time he suspended his campaign to get surgery.
In his absence, Honda has embarked on a six-race streak of no riders finishing in the top nine – a streak that's still ongoing.
Marquez's main target, however, isn't breaking that streak, but proving his longevity – something that he doesn't expect to be a problem this weekend at Aragon, but might be a factor in the following weekend's Motegi race or the Buriram race the weekend after that.
"My target, my goal is to try and finish all weekends from now on," Marquez said.
"It's true that there's a possibility on the table – because we're coming to three races in a row – that maybe in Japan, maybe in Thailand I need to stop in the middle of the weekend. We don't know.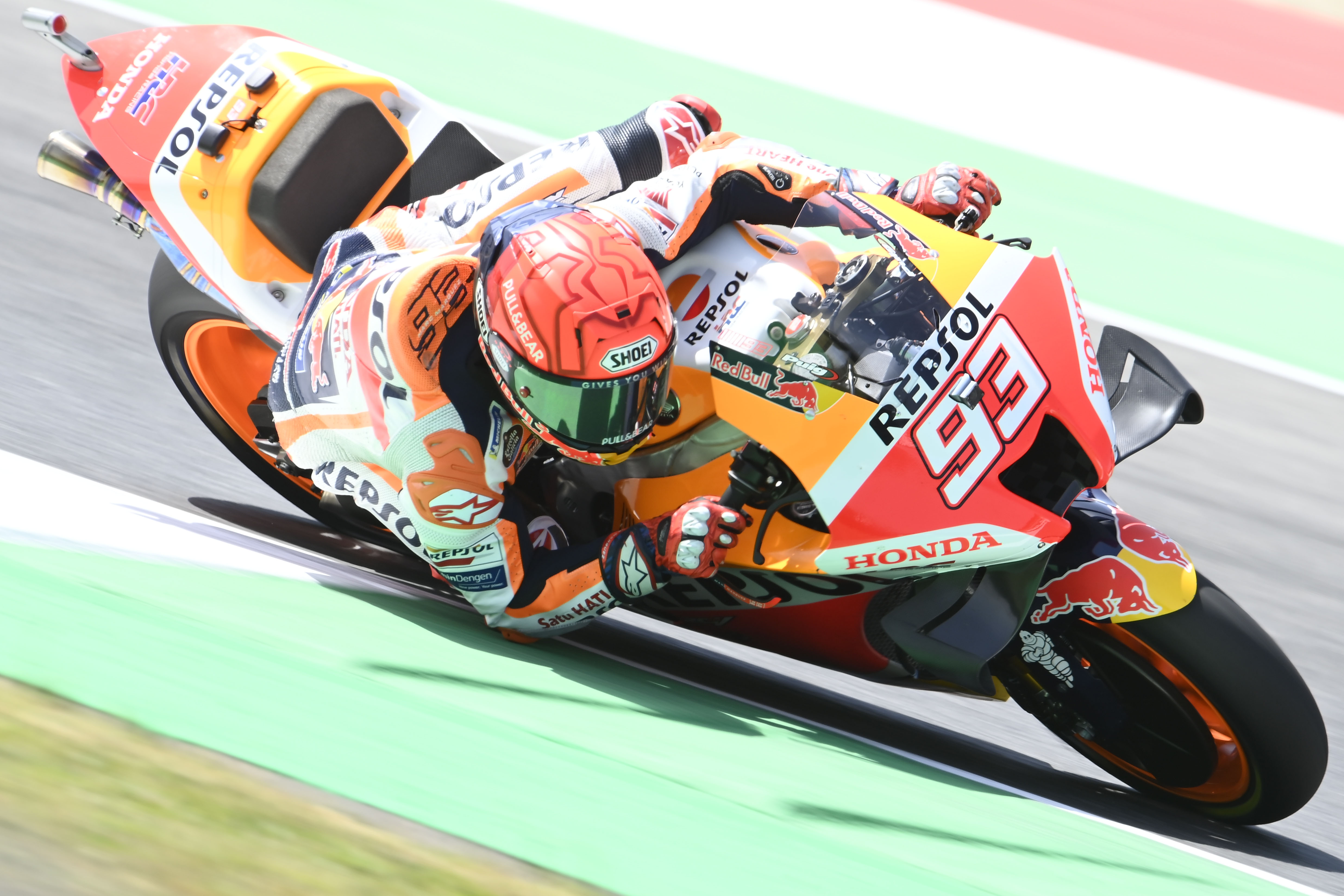 "But my intention and my goal is try to finish all these weekends, try to prepare well 2023, try to give my precise comments to Honda, and let's see.
"Try to be better and better, and next winter is when I need to understand where is the level, where is the top level of my right arm."