This weekend's Aragon Grand Prix marks an important step forward in increasing female participation in the MotoGP paddock, as former CEV Moto3 frontrunner Maria Herrera returns to grand prix racing's third tier for a wildcard appearance as part of an all-female squad of mechanics and engineers.
Part of a new initiative by talent management agency Angelus, it's very much a step in the right direction by putting working women in the paddock into the spotlight.
This is SO COOL. @MariiaHerrera_6 is wildcarding in Moto3 this weekend for Grand Prix racing's first ever all-female team 👏 pic.twitter.com/Vh5MaUgYWR

— Simon Patterson (@denkmit) September 15, 2022
They're not expecting the world from Herrera's first Moto3 ride since 2017, of course – but it's a bold move forward.
Last month, our MotoGP correspondent Simon Patterson made a call for an even bolder step that Dorna could and should take.
Here's his full column on the need for a Women's Talent Cup.
---
MotoGP's Talent Cup system is crying out for an obvious addition
For some years, it's felt like motorcycle racing has been on the verge of a transformation in the traditional gender balance of the sport as more and more women try their hand at it.
Yet, despite the success of first-ever female world champion Ana Carrasco in the World Supersport 300 category in 2018, it hasn't happened – and if that's going to change any time soon, it's going to take series promoter Dorna to get serious about bolstering female representation.
There have, of course, been numerous female competitors in grand prix racing in recent seasons, most notably Carrasco and fellow Spaniard Maria Herrera, with the current MotoE competitor set to join Carrasco on the grid at Aragon later this year for a wildcard appearance as part of another sporting first – racing with an all-female team.
Yet despite their successes elsewhere, they've yet to make a significant mark in the grand prix paddock. Carrasco, dropped into the Boe SKX Moto3 team at the start of the year to replace the already-signed David Salvador, is yet to score a point this season.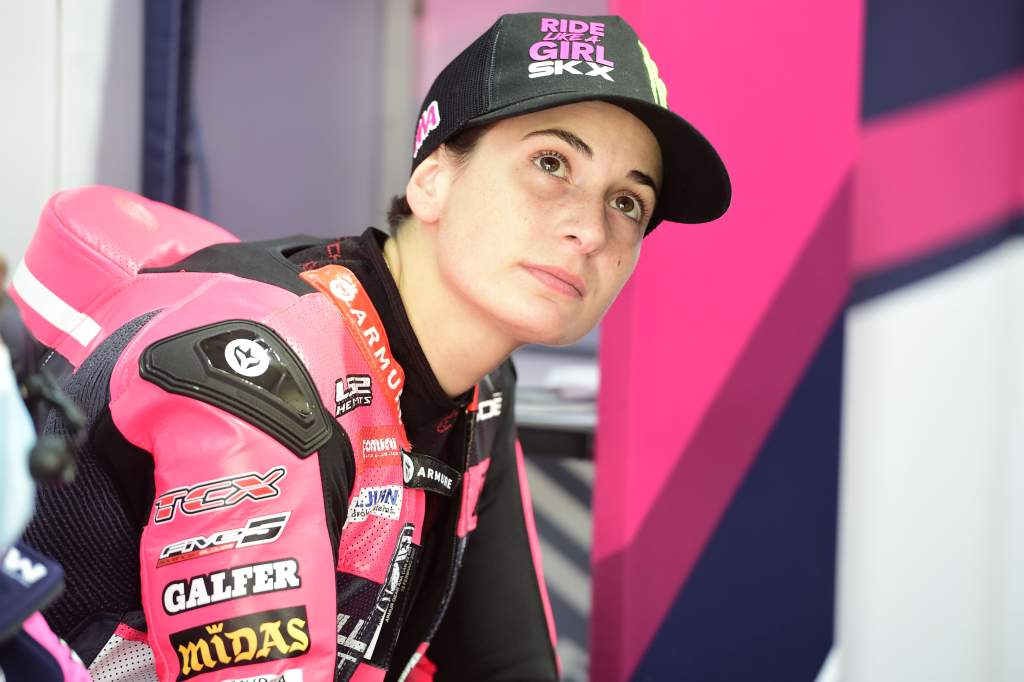 That, unfortunately, tallies with her previous Moto3 record from when she was in the series from 2013-2015, with only nine points (seven of them scored in a single race) to show from her 57 starts in the lightweight class to date.
Yet despite all the arguments that rage in the comments sections of motorsport sites and on social media, it's hard to agree with some of the more uninformed that Carrasco and Herrera are always going to be at a disadvantage simply because of their physical stature.
Admittedly smaller and lighter than most of their competitors, it's not by much. And if there's a lesson to be learned from the 5ft2in-tall Dani Pedrosa, twice a champion in the feeder categories and arguably the greatest racer never to win a MotoGP title, it's that size isn't everything – and in fact can be a blessing in the world of ultra-lightweight racing like Moto3 or its predecessor 125cc class.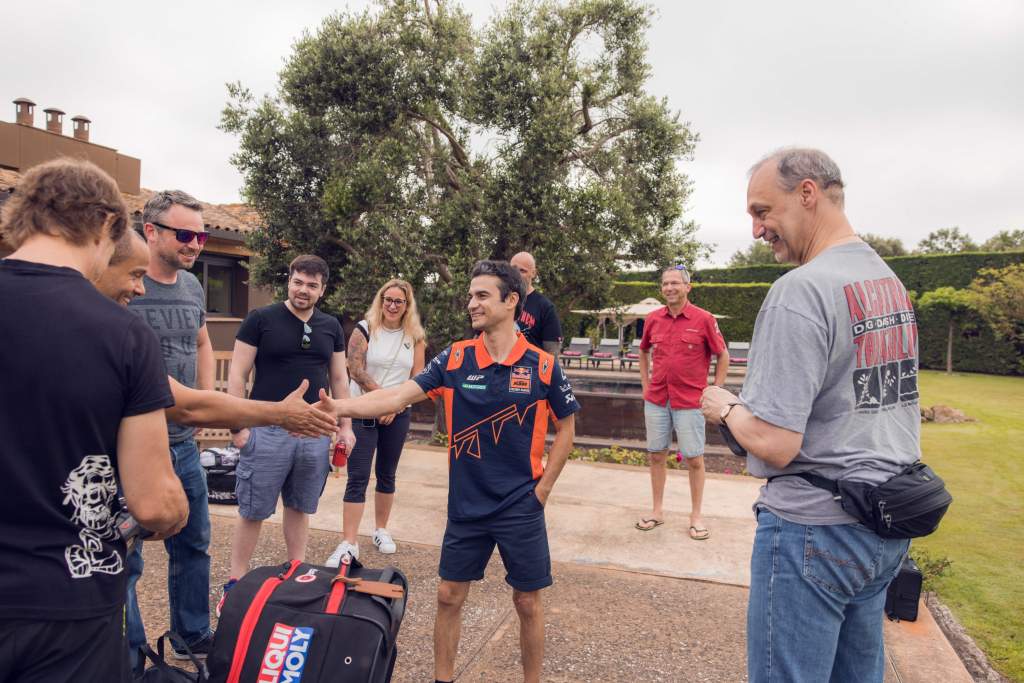 Instead, the real hurdle that female racers have to cross seems to be far more about opportunity and rivalry than physicality or even talent.
But there's another more nefarious element to it as well. Speak to any woman who has raced and they'll all have a similar story to tell – one of overhearing fathers telling teenage sons to 'make sure to beat the girl'. In turn, machismo and ego tends to play out as aggressiveness on track, with female racers always seemingly the victim of overtakes and manoeuvres on the more aggressive end of the scale.
That's perhaps best reflected in Australian racer Sharni Pinfold's decision last year to walk away from racing (and an already-signed deal to race in the German championship) after admitting that years of misogyny had become too much to continue putting up with.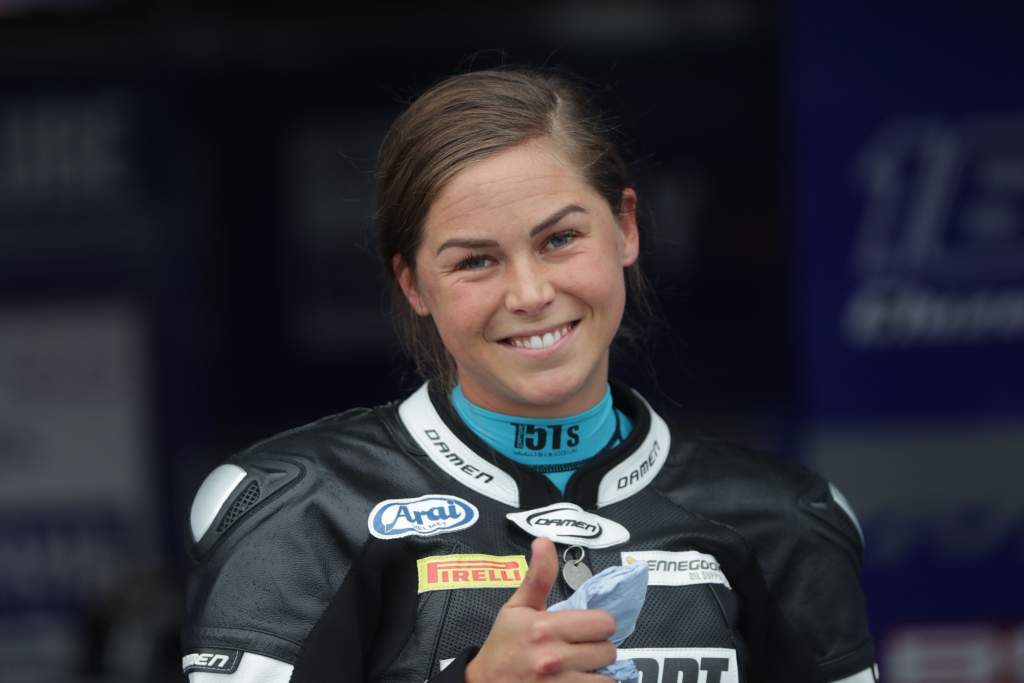 "From experiencing what I have in my own journey," she said, "my wish is that I am able to contribute to the awareness of disrespectful and misogynistic treatment towards females. I truly hope I am able to encourage the much needed improvement throughout the motorcycle industry and all industries where females are treated differently.
"This is not just me, there are many other women that have been treated poorly and as a result I hope to be able to empower others to know the importance and value of self-worth.
"It would be easy for me to sit back and point fingers at the people responsible, but I feel that true strength is determined by how we respond. I am not here to be a victim, I am here to stand for what is right and extend that message outwardly for all women."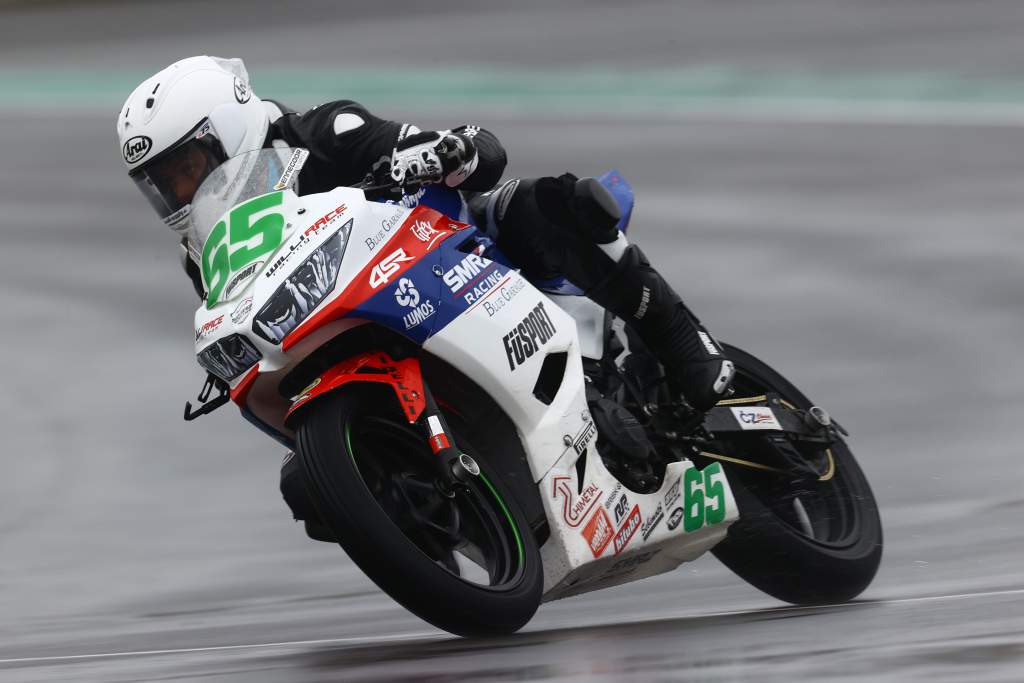 So how do you go about fixing a problem that seems so deeply-rooted in the sport? Well, thankfully for series bosses at Dorna, there's one solution that's already been successfully trialled and could be implemented right away: the Talent Cup format that's been so successful elsewhere.
First launched in Asia and then expanded into Northern Europe, Britain, North America and Europe-wide, as well as the highly-successful Red Bull Rookies Cup that runs alongside them, the Talent Cups allow riders to race on control bikes in a heavily subsidised series – and its various branches have done wonders for producing new talent in the targeted markets, with nearly every non-Spanish or Italian rider in Moto3 being a product of one of those systems.
And the reality of the matter is that there's no reason why the same format couldn't be rolled out to create a Women's Talent Cup, one that allows females to race in an environment free from at least some of the abuse they receive elsewhere, and one that allows talent to be developed.
It would cost very little in the grand scheme of things for Dorna, would undoubtedly generate headlines for the series, and, with the right rider management and the same sort of guaranteed progression for the most successful racers, would hopefully remove some of the roadblocks thrown into the faces of girls who want to race.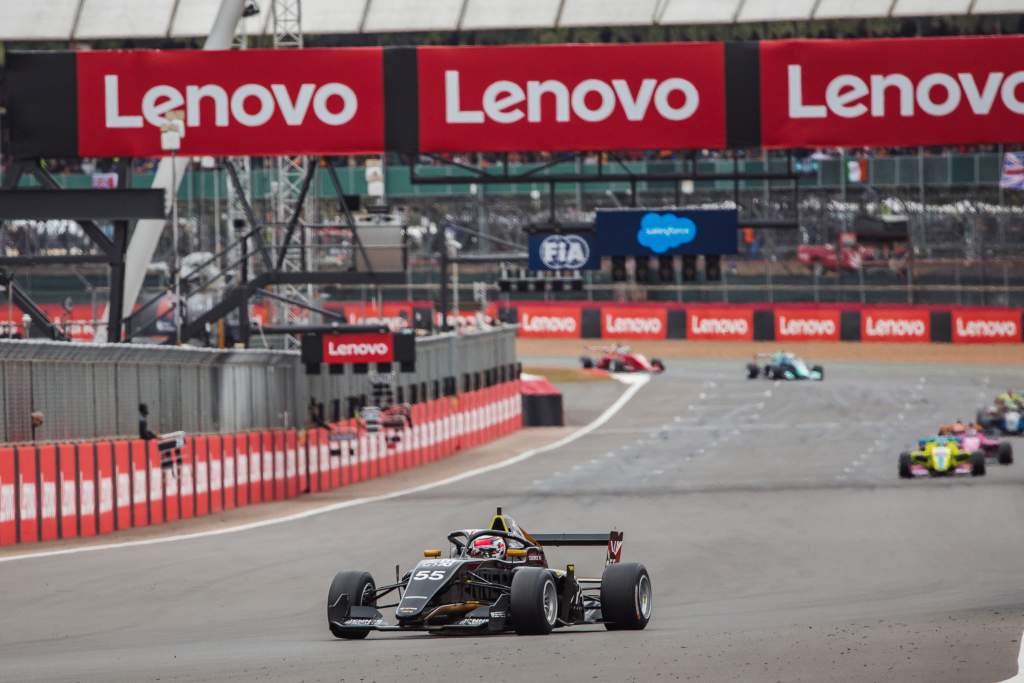 That, in turn, would work to prevent some of the criticisms often directed at four-wheeled women's championship W Series, where two-time defending champion Jamie Chadwick remained for 2022 again (and where she currently leads the series).
If a new championship came with, say, a guaranteed seat in the JuniorGP Moto3 series (like the winner of the Asia and British Talent Cups already receives, with Dorna running its own team to provide the opportunity) it would mean a route for genuine progression and a chance for women to prove themselves.
There's even a place within the series for Carrasco and Herrera, who would arguably thrive as a kind of on-track racing mentor for the next generation of fast females.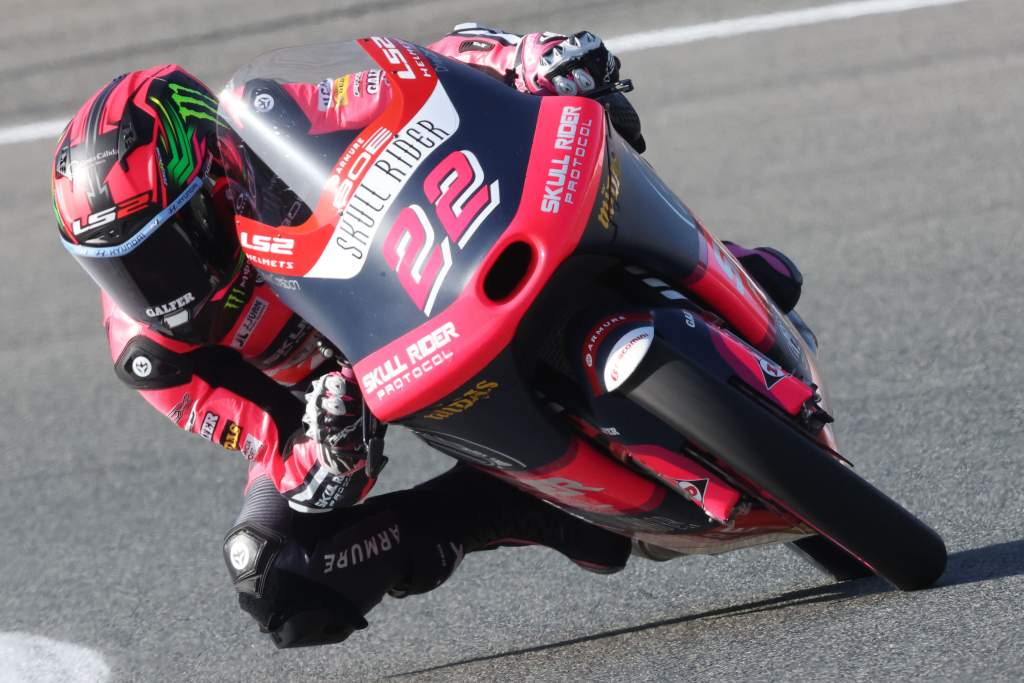 It's even something that you would think should be cost-neutral for Dorna, with manufacturers and sponsors likely to be relatively easy to attract to back a progressive series with low overheads (at least compared to MotoGP).
Sure, it wouldn't be the instant solution to misogyny in our sport, and it might even fail – but it's got to be a better approach than what's being done right now; that is, very little indeed.