Cal Crutchlow has returned to the MotoGP paddock true to form, suggesting his opponents were "robotic" in his first session with the media following his takeover of the RNF Yamaha seat from the retired Andrea Dovizioso.
The British racer has always been unafraid to air his opinions on his fellow competitors and didn't waste any time in getting back to his old ways on his first day back at the Aragon Grand Prix by singling out the retiring Italian as the last of an old-school breed of riders who have largely been replaced by a younger crop much more aware of their words and careful of what they say.
Already poking fun at some of his opponents on social media earlier in the week with a message about how he wasn't sure what he was supposed to post when 'you're one of the sheep' again, he doubled down on that at Aragon as he paid tribute to Dovizioso.
Am I supposed to tweet today it's "race week" and Instagram a pic on the plane Wednesday ? Forgot what you have to do when you're one of the sheep !!!
Been so long since catching up with the herd

— Cal Crutchlow (@calcrutchlow) September 12, 2022
"People say that I'm replacing Dovi, but you can't replace Dovi," Crutchlow said of his former Tech3 Yamaha and factory Ducati team-mate.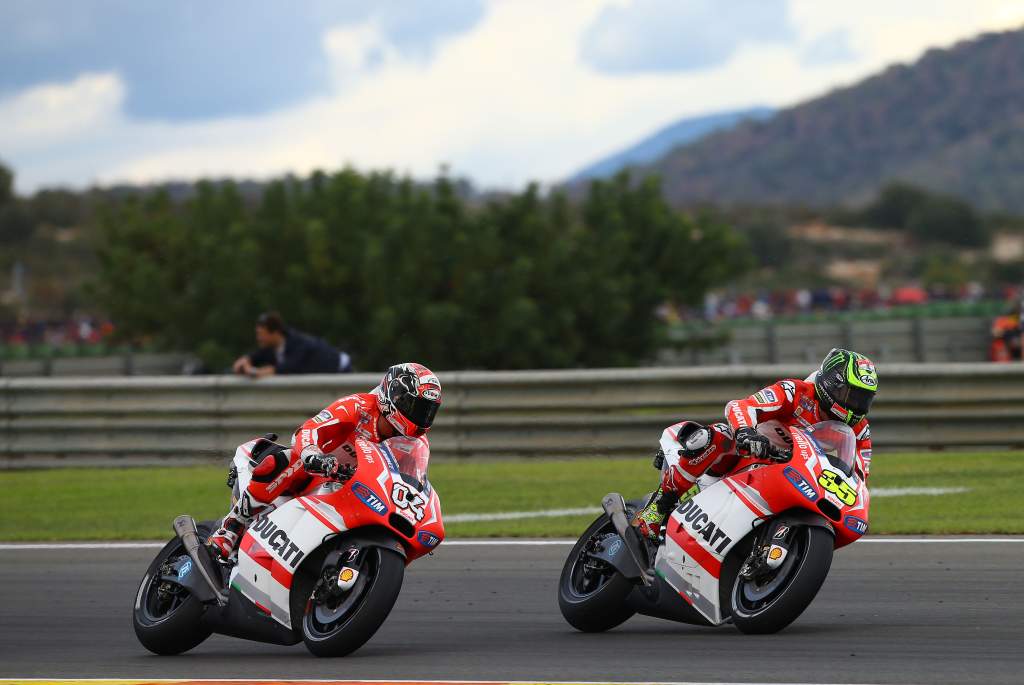 "He's a great rider, and I feel strange saying I'm replacing him. I think we've lost the last of the real breed of non-robotic, real people. I'm not saying anything against the other riders, but it's a shame in my eyes. It's maybe not in modern day times' eyes.
"It was great to be able to ride with him for so long. He's a special guy, because he was absolutely true to who he was.
"He never changed his mentality, no matter what happened, and I think that says a lot about him as a person.
"It's a shame to see that last sort of guy stop."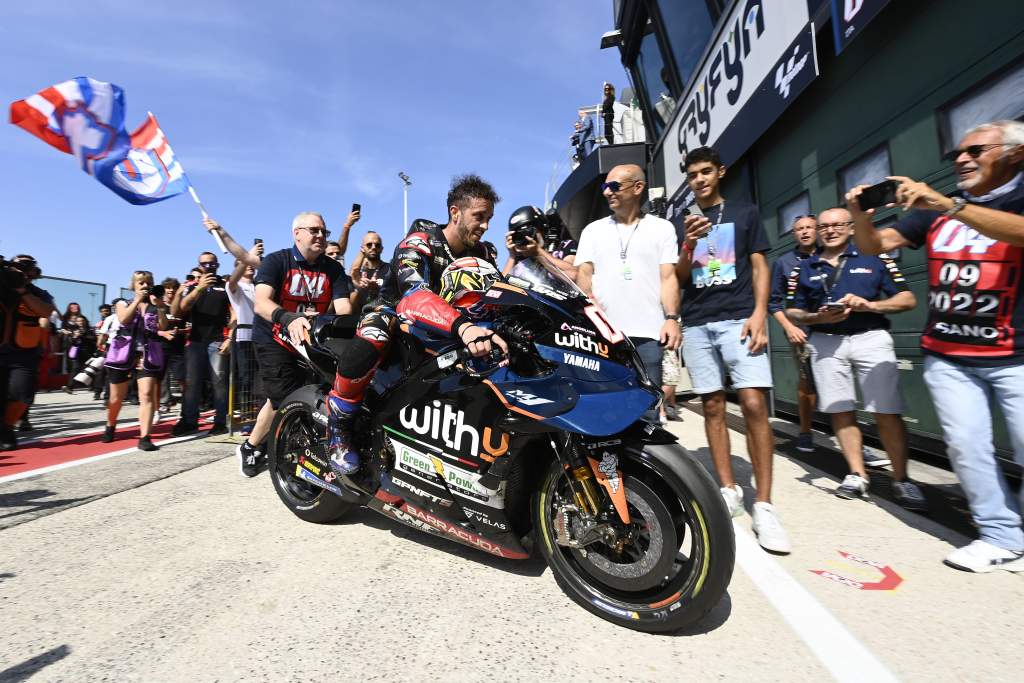 However, while he has now been dragged out of retirement for a second time, after stints at the factory Monster Energy Yamaha and then satellite team Petronas Yamaha last year following Maverick Vinales' high-profile departure and Franco Morbidelli's injury woes, he returns to MotoGP this time around much more at ease with his situation.
Aware for some time that Dovizioso would call it quits before the end of the season (with suggestions that the Italian first informed Yamaha of his decision at the Dutch TT in June, before the series' five-week summer break), Crutchlow says that it means he's had time to prepare himself, especially as he's spent considerably more time testing this year than he did in 2021.
"Don't talk to me about retiring; I've already done it twice and now I'm going to have to do it for a third time!" he joked. "I've known for a while – for longer than you lot – that I was going to be riding, but we just didn't know how long it was going to be for.
"I've been- not 'mentally prepared', but at least they didn't ring me and say 'you're racing this weekend.'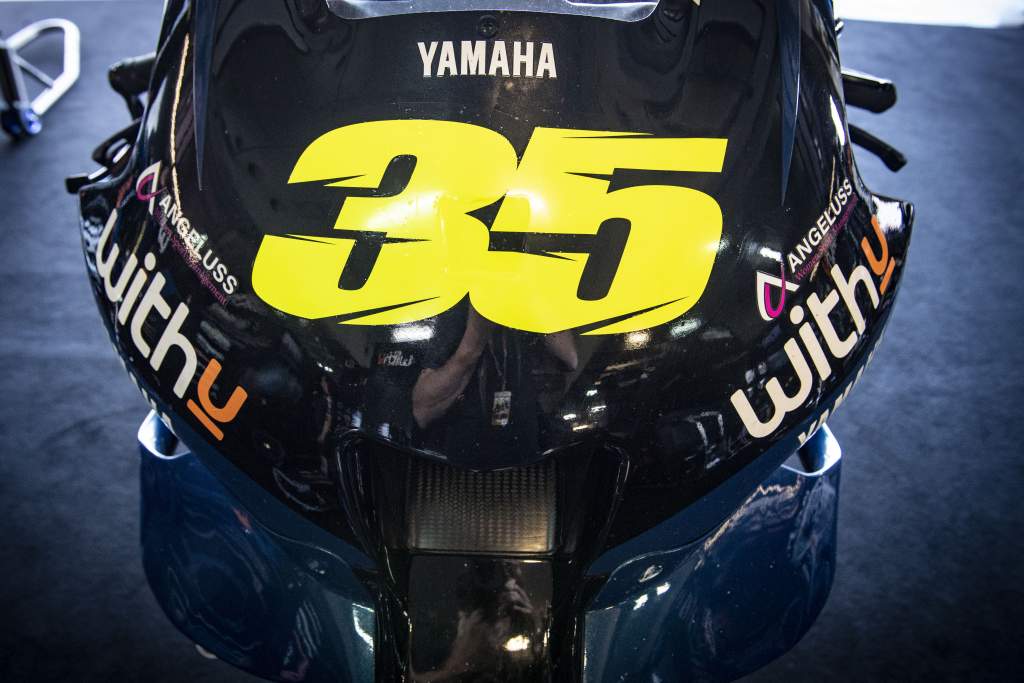 "I did ring him [Dovizioso] to tell him that he owes me a significant amount of money because I had to cancel a holiday with my girls that was right in the middle of this block! I've got a busy period coming up, with six races and two tests, and on your weekends off I'll be working.
"It is what it is. I'm testing back in Jerez, so there's a lot of times around the globe coming up, but it is what it is and I accepted it a long time ago. When you accept the circumstance, you get into a good frame of mind. I've had a long time to process that."
That increased focus on Crutchlow's main role as test rider will carry through into race weekends, though, with the 36-year-old admitting that he's out not to try and achieve amazing results in the next six races but rather to continue focusing on making the Yamaha M1 into a more competitive bike for 2023.
"I'm probably going to be working still," he admitted. "At the end of the day, racing for what? I'm not going to win the championship, I'm not going to win a race. When you sit on the grid you have a chance, of course, because you're sat on the grid, and I'll give my 100% – but where my 100% is, I have no idea.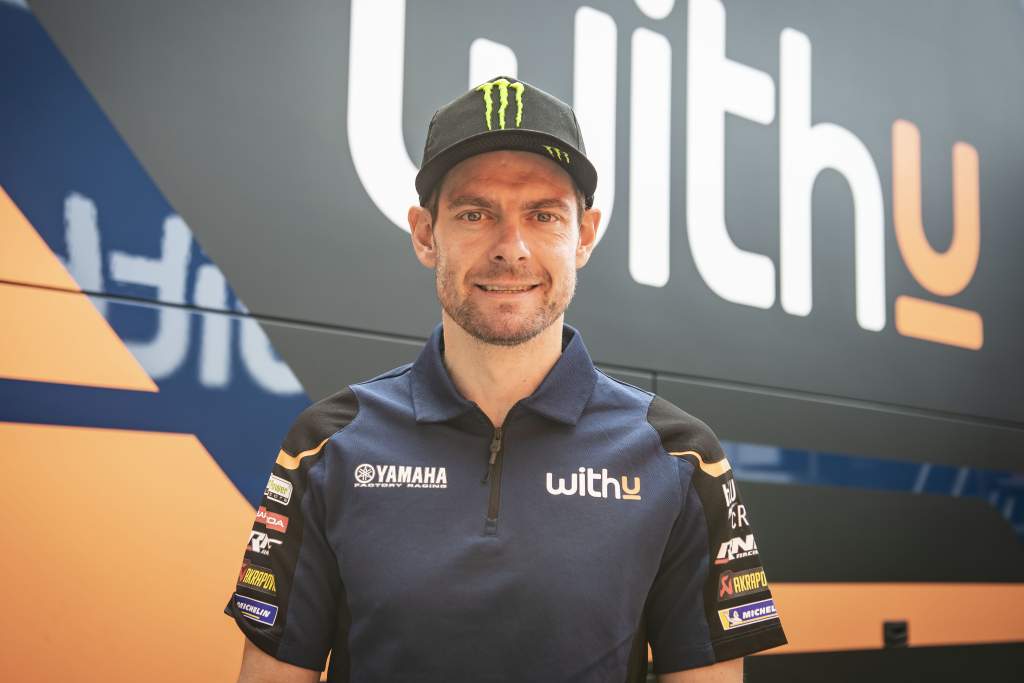 "What I'm concerned about is why they're going so fast – there's just no need! Dovi was the last breed of rider who could control races as well. Now there's no controlling them, they're just going flat out from the first corner to the end, which has never really been my style either.
"They're faster than last year as well, laptime-wise. But it is what it is – you go with the times and we'll see what happens.
"Of course, I will be racing as well, because when you get into it, you go for it. When someone is in front of you, you don't say 'OK, nice one' and let them go. When someone passes you, you don't say 'thanks, enjoy it!'.
"I have a competitive side and that's why I raced for so many years."