Marc Marquez has returned to a motorbike for the first time since sustaining an eye injury while training back in November, following approval from his ophthalmologist.
Moreover, he will also field questions from journalists on his condition tomorrow morning at Honda's pre-season media event, in a change to scheduled plans.
While it was originally thought he'd sustained a concussion following a crash while training on his enduro bike, Marquez's team admitted only later that his condition was somewhat more serious, with a recurrence of the eye injury that impacted his 2011 Moto2 season and potentially cost him the middleweight title at his first attempt.
The issues that damaged the muscles that control his eyes and left him with double vision returned following the fresh head trauma while training, with the 28-year-old subsequently describing his latest situation as "like 2011" last month.
The injury had prompted concerns about how serious the damage to his eyesight could be, even as Marquez and his team adapted a conservative approach to treatment after missing the final two races of the season.
And, with today's statement, it now seems like that tactic paid off, with good news coming for him earlier this week.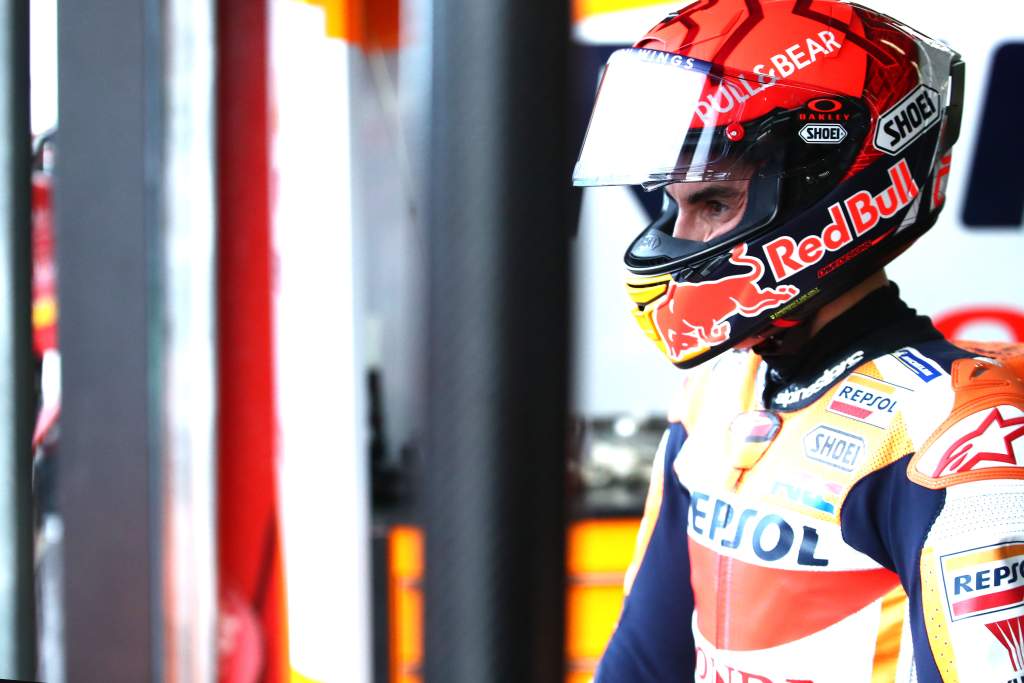 "Marc Marquez underwent a medical examination with Dr. Sánchez Dalmau last Monday to analyse the situation of his diplopia," a Honda statement read. "The ophthalmologist confirmed a clear improvement in the vision of the eight-time world champion.
"With this progress the Repsol Honda Team rider received authorization to ride a motorcycle and motocross, the most demanding discipline possible in the world of two wheels, was chosen by Marquez and his team.
"After a three-month absence, the Spanish rider returned to riding at the Ponts Circuit. After several runs his sensations and feelings on the bike were more than optimistic. The next step for Marquez will be to ride on a paved racetrack."
Doesn't look like he was hanging around, does it? 😁 pic.twitter.com/AMGSONDmAr

— Simon Patterson (@denkmit) January 13, 2022
It also means that Marquez will now join fellow MotoGP riders Pol Espargaro, Taka Nakagami and his younger brother Alex Marquez for tomorrow's scheduled media event to kick off the 2022 season. When invites were initially sent out earlier this week, he wasn't included in the schedule for the day – but his eleventh hour addition is another significant sign of his improving condition.