Repsol Honda rider Marc Marquez says he's targeting a return to MotoGP action in time for the first pre-season test of 2022 early next month – but that it remains far from set in stone as he continues his recovery from the eye injury he sustained while training at the end of November.
The eight-time world champion's return to winning ways was halted ahead of the final two races of the 2021 season when he fell while riding his enduro bike, suffering a recurrence of the 2011 nerve trauma that left him with double vision and arguably cost him the Moto2 world title at his first attempt.
Taking a somewhat "conservative" approach to recovery rather than opting for the nuclear option of surgery, he returned to a motorbike this week for the first time since the crash.
With positive signs from the day of motocross testing, Marquez told media today at Honda's global motorsport launch that the Sepang pre-season test next month is a realistic target.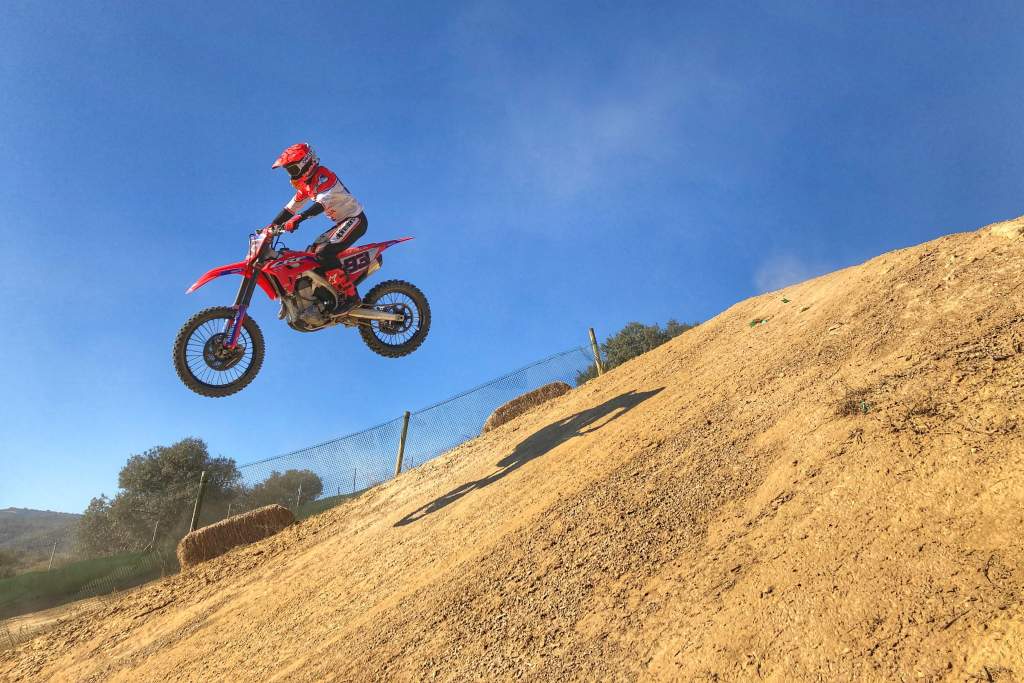 "First of all, I'm really happy because it's been three months that were quite tricky," the Spaniard admitted.
"A vision problem is never easy, but the past months have been better and better. Since I had the accident, with the enduro bike, it was difficult. But since the start I've just followed the advice of my doctor, the one who already fixed my vision in 2011.
"I just followed his advice, and it was a very slow process but we already knew that when I had the injury.
"It affected a nerve that is straight away connected to the muscle, exactly the same nerve as in 2011.
"Since that moment it's been hard because you never know, but especially in the last weeks I've felt some improvements, and this week I had a doctor's check where basically my feelings were proved with the results, and I was very happy.
"He allowed me to start riding a bike, and I chose a motocross bike because it's what I was doing when I was injured and because it's very demanding.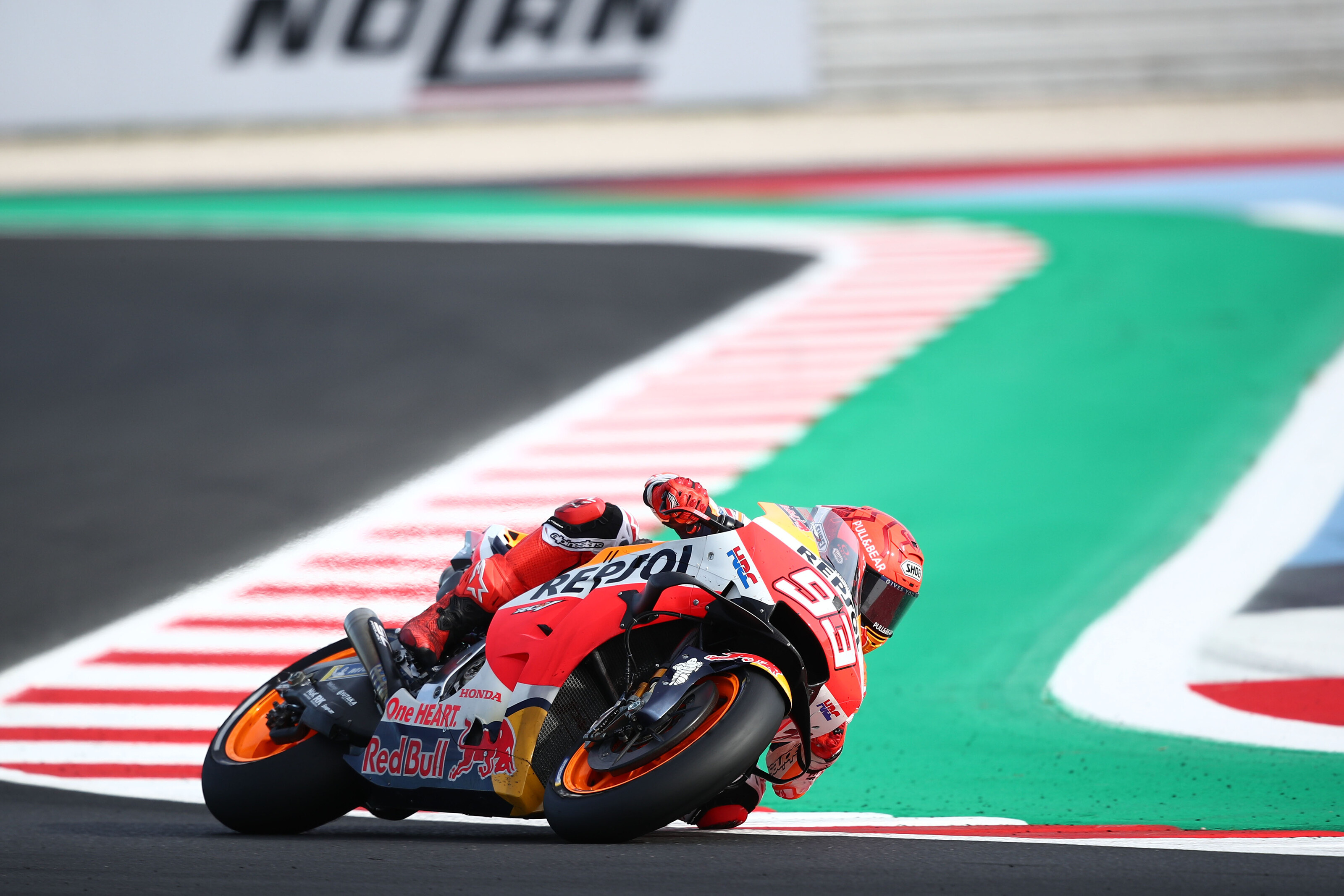 "You need to be very precise, you need to manage the jumps, the uphills and downhills. You need your vision completely.
"The result was very positive and now I'm just looking for the next step. The Repsol Honda team is trying to organise a test with the CBR1000 or maybe with the RCV that I rode last year already with the arm injury.
"Let's see if we can organise that soon and try on a GP circuit."
Should that test go according to plan – there's no reason now to believe it won't – it opens the door to allowing a full pre-season testing plan for Marquez, something that will come as a relief to Honda given the significant changes it's made to the 2022 RC213V.
With surgery to the nerve controlling his eye muscle a delicate undertaking at best, it seems that the approach taken by his medical team – unquestionably in part due to their experiences of his disastrous early return from his arm injury in 2020 – has paid off.
"Since the first moment I was injured, we've taken the conservative way, to see if time would fix everything," Marquez stressed.
"If time didn't fix it, then we would have needed surgery, but it looks like it has worked in a good way and everything is good.
"It started to feel better one week ago, and I started with road cycling. Then I tried some mountain biking, and the feeling was good. Better and better. Then when I had the doctor check he confirmed that feeling and allowed me to ride a bike.
"If I'm riding a bike, it's because it looks like the surgery isn't needed. Of course, if I'm riding it's because I have perfect vision.
"At the moment, I want to follow the advice of the doctor, and next he wants to see me alone on a GP circuit, with a lot of laps, to see if when I get tired I have some problems or not. I want to evaluate all these things, to allow me to be in the Malaysian test.
"Since I got injured, my goal was to be at the first test or the first race, and now it looks like we are on the way. But first of all we need to try on a GP circuit with high speed.
"The vision is something very serious, so I know I will follow the advice of my doctor and my people, but at the moment I feel really good, and this is the most important.
"To confirm if I'll be in Malaysia, I want to try more days, to try on a GP circuit, because I want to be 100% sure that when I start the preseason I'll be fixed and ready to do a normal season."
It's clear that the impact of the crash on the 28-year-old hasn't just been physical, however, with Marquez also opening up about the mental toll of the latest dip on what has been a rollercoaster ride the previous two years, as he's battled a series of potentially career-ending injuries.
"From the mental side, maybe it was the most difficult time of my career," he admitted.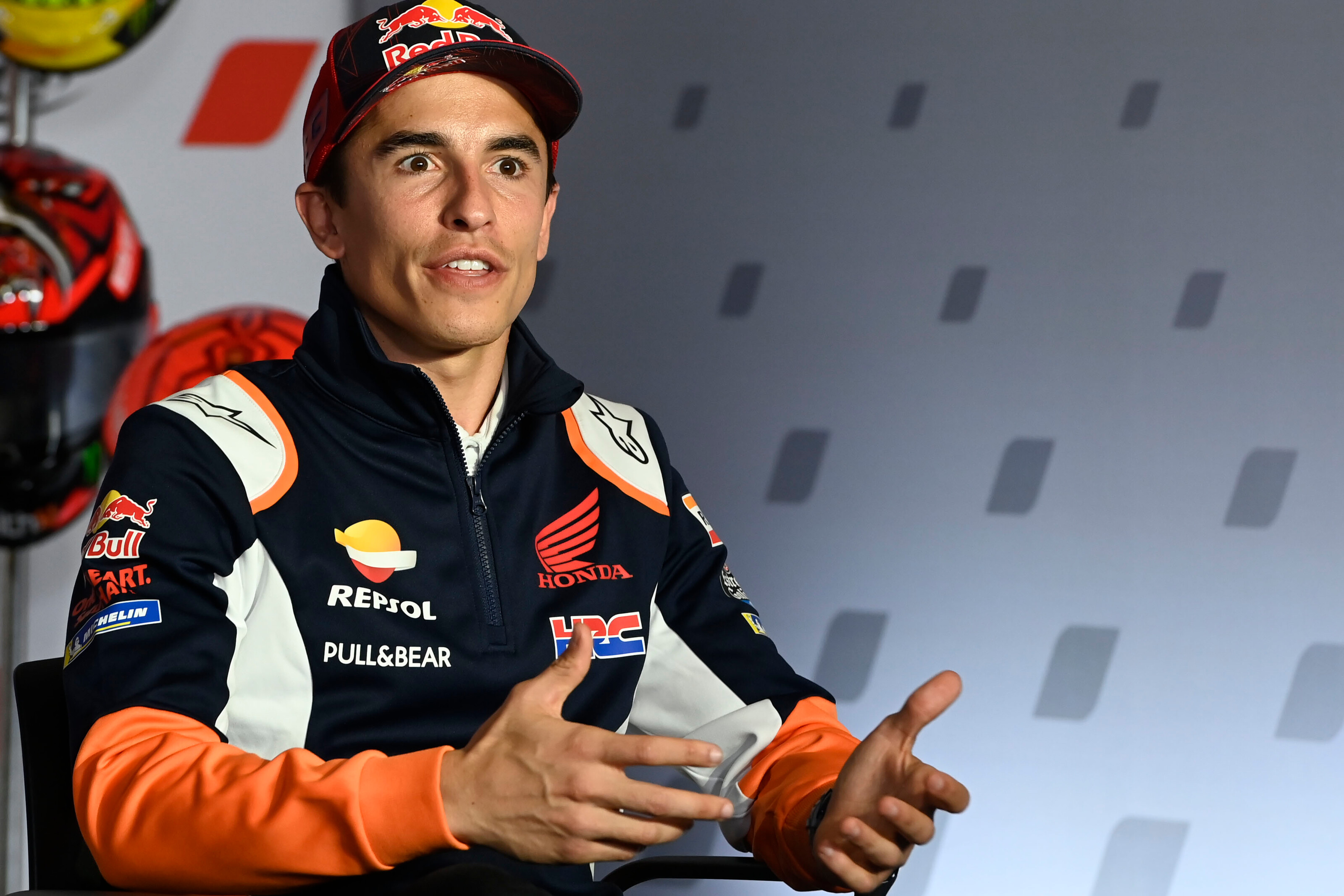 "First with the right shoulder then the left shoulder then the arm, and just when it looked like things were coming better, another injury arrived.
"When I won again in Austin and Misano, I felt well, but you never know with life. You always have to be positive. It's true that it hasn't been easy and I don't wish for anyone to have these kinds of feelings.
"Of course, the recovery of an injury like this is not something you can play with. You have clear vision, or you don't. It's on or off.
"Starting from this point, of course I'm the first one who wants to ride the next day after an injury, but the experience of 10 years ago was exactly the same – and you can't say what will happen.
"The doctor didn't say to me 'you will be one month [out], or three months, or six months.' It's something that even the doctors don't know. It was tricky, but step by step it was getting better.
"When you have these injuries, everything goes on the table. Surgery was on the table, time [recovering] was on the table, and the possibility to never ride a bike was on the table. It was a hard time, not knowing my future.
"As you've seen on social media, I've tried to forget the world. I've tried to forget everything and have a normal life with my people. I tried to forget what I was doing and what I will do, especially in the first weeks – but obviously that's difficult.
"In the first months, I couldn't have a normal life – if I was on the sofa and I stood up, for one hour the feeling wasn't great. But when you ride a bike again, the feeling is even better, even nicer."
While some have questioned the risk of training on motorbikes away from the circuit, it's clear that one thing won't change going forward: how Marquez prepares for MotoGP, regardless of what dangers that might bring.
"Off road bikes are dangerous, but it's also dangerous to train with a CBR1000 at some circuits that aren't a MotoGP circuit – and of course you need to train.
"The accident was like a normal day; I got up, I took my enduro bike, and I was riding on a very small circuit close to my town with Josep Garcia [pictured below], the world champion of enduro.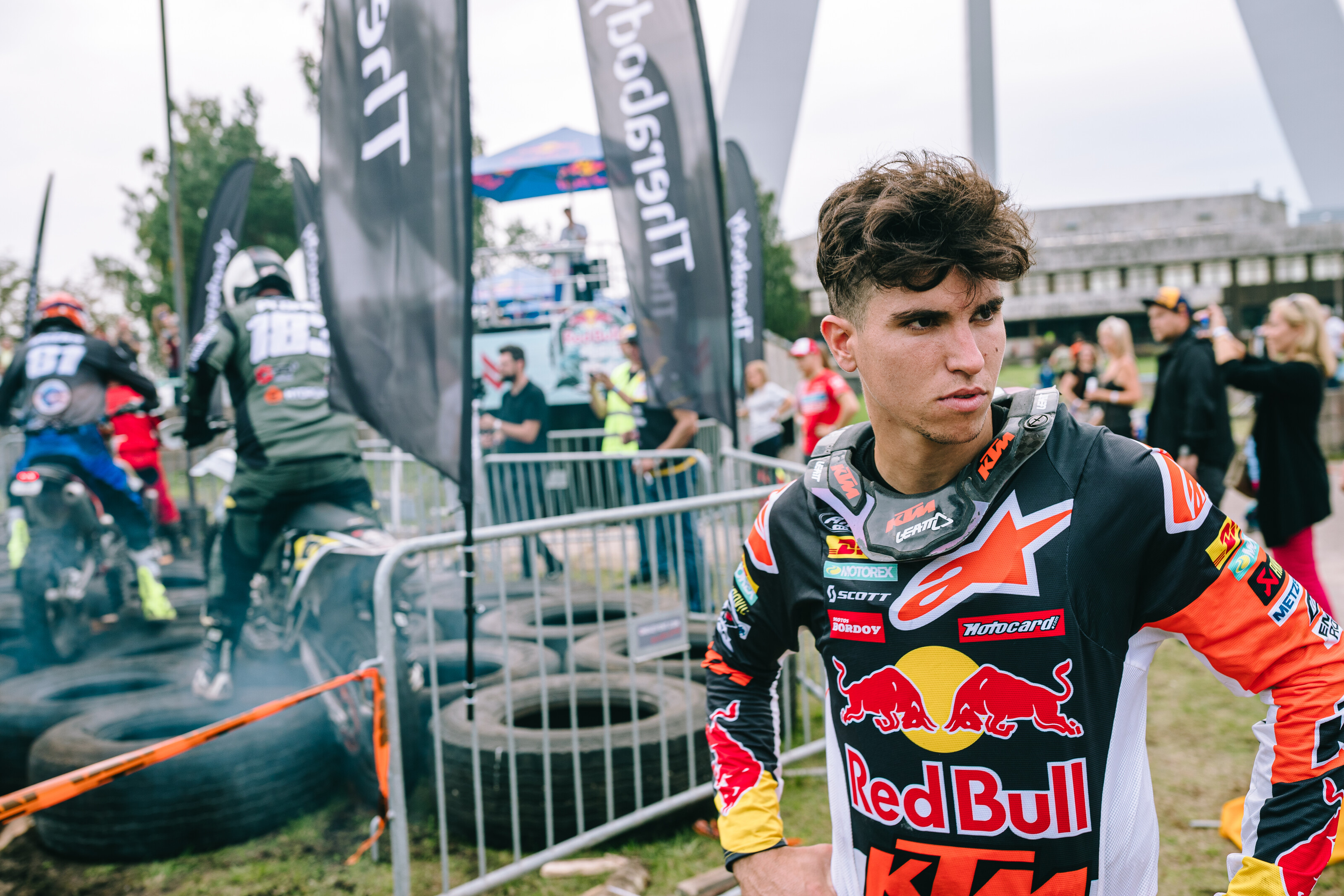 "I said I would do two more laps before I left, and at that point I crashed at a right corner, a kind of highside. I hit my head on the ground, I stood up, and I continued.
"I arrived at home, took a shower, and then after three hours I started to feel something strange in my vision, in my head. Straight away I called my doctor, and he told me not to panic, that maybe for the first week it is normal.
"But after the first week, we could see that the problem was still there. We didn't say straight away [about the vision issue] because the doctor told us to calm down.
"He said that it might fix [itself] after the first week, but that if it didn't then it would take a long time.
"The risk is always there. But if you sit on the sofa, you take no risk, you arrive to every race, and you will not be the best of the world."