Gresini Racing riders Enea Bastianini and Fabio Di Giannantonio have unveiled their 2022 MotoGP machines, with a fresh look for the bikes as the team reverts to fully independent status with Ducati after seven seasons as Aprilia's partner.
The new livery, produced by veteran MotoGP designer and long-time Valentino Rossi collaborator Aldo Drudi, features a predominantly light blue/grey colour that's unique on the grid and should ensure that the bikes will stand out when action gets underway early next month for the start of pre-season testing.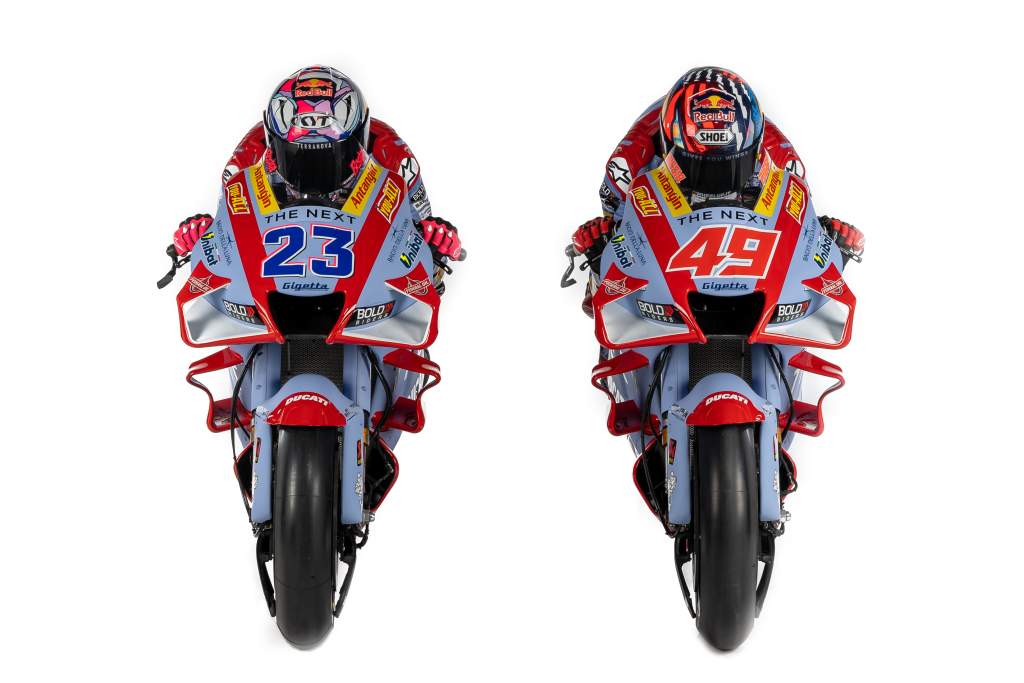 The launch marks an emotional day for the Gresini Racing squad as it lines up without team boss Fausto, the former world champion who brought the team to top-level status in the series but tragically died early last year after contracting COVID.
But, with Fausto's partner Nadia Padovani taking over the squad for 2022 and continuing with the plans already set in motion for its return to satellite status, she says that despite the challenges of the past year, she's excited to get things underway.
"We're finally presenting a project we strongly believed in and one we have been working non-stop for during the last year," said MotoGP's first female team boss.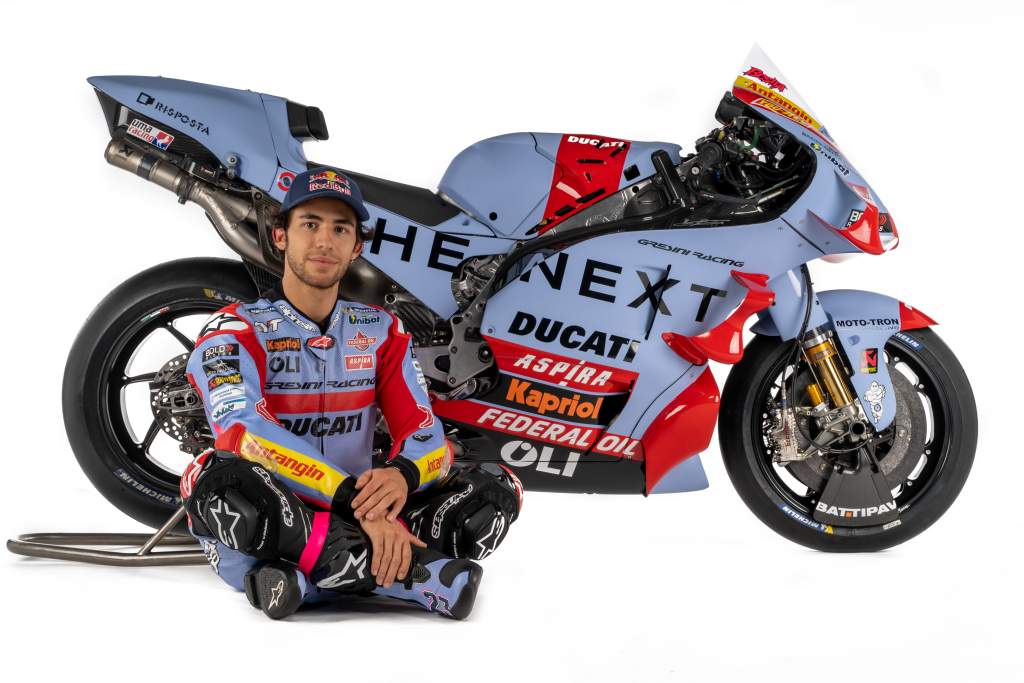 "We're very motivated and we ended up being the first MotoGP team to present itself; plus, I believe our bikes are beautiful – and I hope all the others will like them, too.
"I would like to think Fausto is looking at us from above and that is proud of his family. There is almost no distinction between natural and work families, we're one.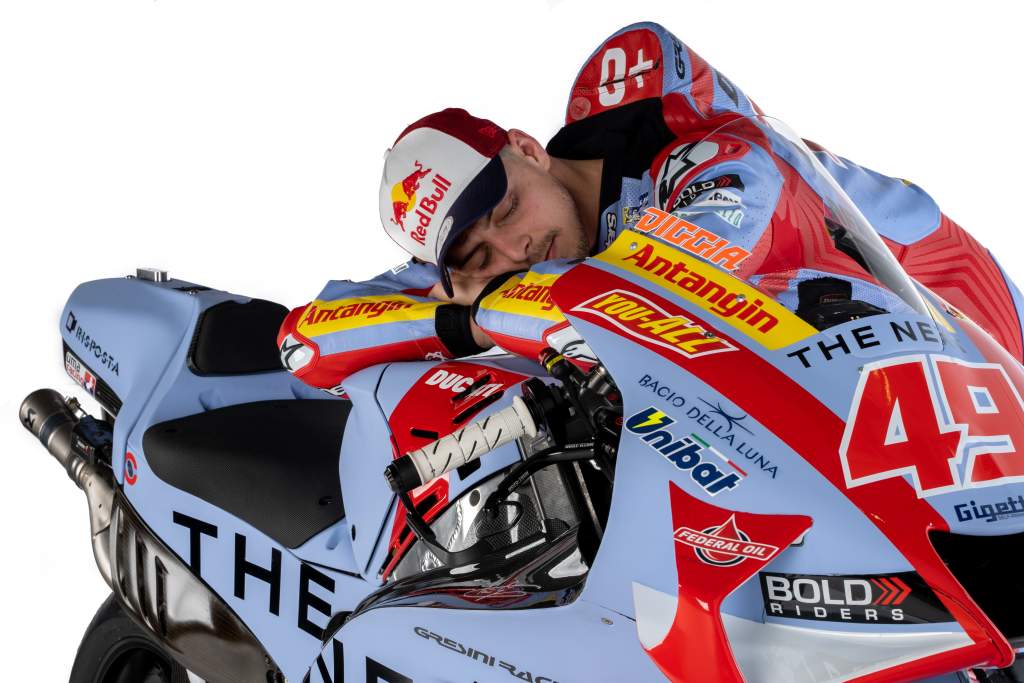 "I must say that I saw both Diggia and Enea in great shape and eager to start: we're aiming at being among the protagonists and show up at the parc ferme sometimes."