KTM's 2022 MotoGP rookies Remy Gardner and Raul Fernandez will make their debuts on premier class machinery next week at Misano, according to The Race's sources in the paddock.
Both Moto2 front-runners will get the chance to start their adaptation to MotoGP bikes early at the two-day official test set to be held after the San Marino Grand Prix, as the Tech3 KTM team start early preparations.
The two days of testing, on Tuesday and Wednesday, will be the first consecutive days of track time open to the premier class racers since the beginning of the season, and will see riders remaining at the Italian circuit following next weekend's race.
And, with both current Tech3 riders Danilo Petrucci and Iker Lecuona set for fresh challenges in 2022, it's believed by The Race's sources that the second day of testing will be devoted to beginning their rookies' switch from Moto2 to MotoGP machinery earlier than the first pre-season test of next year scheduled for Jerez in mid-November.
The move comes thanks to the pair's role within the KTM Academy project, with no contractual hassles with their current Ajo squad thanks to both teams' positions in KTM's feeder system for MotoGP talent.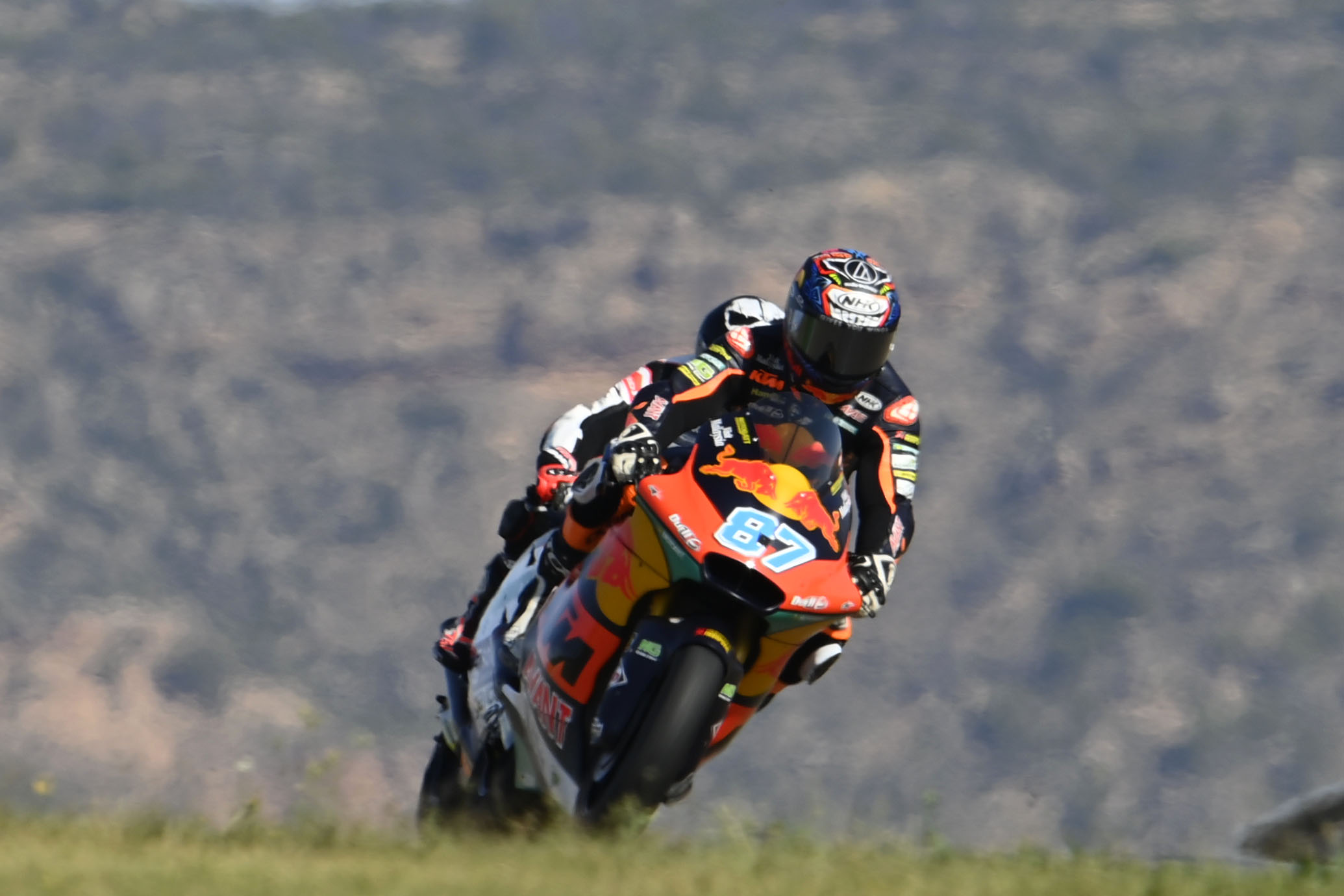 It's looking increasingly like Danilo Petrucci is now set to make the switch from MotoGP to rally riding for 2022 and beyond, as he remains with KTM but changes discipline to take on the Dakar Rally with the Austrian manufacturer.
"We still have to discuss it in the next days," Petrucci said of his new deal at this weekend's Aragon Grand Prix, "but I've exchanged some emails with the new department, setting up everything to start the preparations. But before I sway something we have to discuss the deal and understand which are the things that need to be set.
"But in the meanwhile, we've started preparing a bit, for me to go to school for a bit, to learn more abilities with the road book and the GPS, all the rules and regulations. I think I have to go to school in Barcelona with [former Dakar podium finisher Jordi] Viladoms."
Meanwhile, Iker Lecuona seems set to move across to the World Superbike paddock, as he joins Honda to replace the departing Alvaro Bautista as the leader of their still-developing production bike project.
"My manager has some meetings this weekend, and I can't say anything yet – but I expect I'll be able to say something soon," he confirmed ahead of this weekend's action. "I know my future, and I can say that I'm honestly quite happy with this choice. I want to be able to finish this year well, but I'm looking forward to starting next year with a new objective too."