Darryn Binder being brought straight from Moto3 to MotoGP to race for the newly-formed WithU RNF Yamaha team for the 2022 season was met with a mix of incredulity and disappointment from many quarters.
But is there an argument that the most baffling decision around Yamaha's new junior team is actually the presence of 35-year-old Andrea Dovizioso on the other side of the garage?
Well, perhaps baffling isn't quite the right word, because we know exactly why Dovizioso has been signed up to join the team – and it's not because of his previous record as a three-time championship runner-up and 15-time race winner.
Instead, he's come onboard thanks to money, with Italian energy company WithU making it clear that it wanted an Italian rider on its new bikes – and, with the promotion of Franco Morbidelli from the team's predecessor, Petronas Yamaha, to the factory squad, options were somewhat limited.
That's also why, for example, Dovizioso was believed to not be the first choice to replace Valentino Rossi as Yamaha's leading satellite rider.
Rather, while still under its previous persona as Sepang Racing and with Petronas money still expected to be funding 2022, the team attempted to recruit a number of other young talents like Rossi's own protege Marco Bezzecchi, only to get knocked back.
Then Morbidelli's unexpected mid-season promotion became inevitable as the factory team's relationship with Maverick Vinales imploded around the same time as the previous Sepang iteration of the satellite team also collapsed. As the new RNF Racing structure took shape, there weren't many young Italian names left on the table.
The motivation behind the resulting signing of Dovizioso is not something that team principal Razlan Razali has been particularly secretive about.
WithU's financial backing is the sole reason Razali was able to salvage a team out of the ashes of the Sepang Racing mess – and Dovi was a key part in securing the sponsor.
But this is MotoGP, and while the Italian's signing might be due to money, he's hardly the first rider ever to find his way into a team due to financial backers, even if it's become something of a rarity in recent seasons.
That practice was once a characteristic of the back end of the grid, but series promoter Dorna's generous subsidies to satellite teams in recent years means it's an issue now mainly relegated to Moto2 and Moto3, with the practice still profligate in the middleweight class in particular.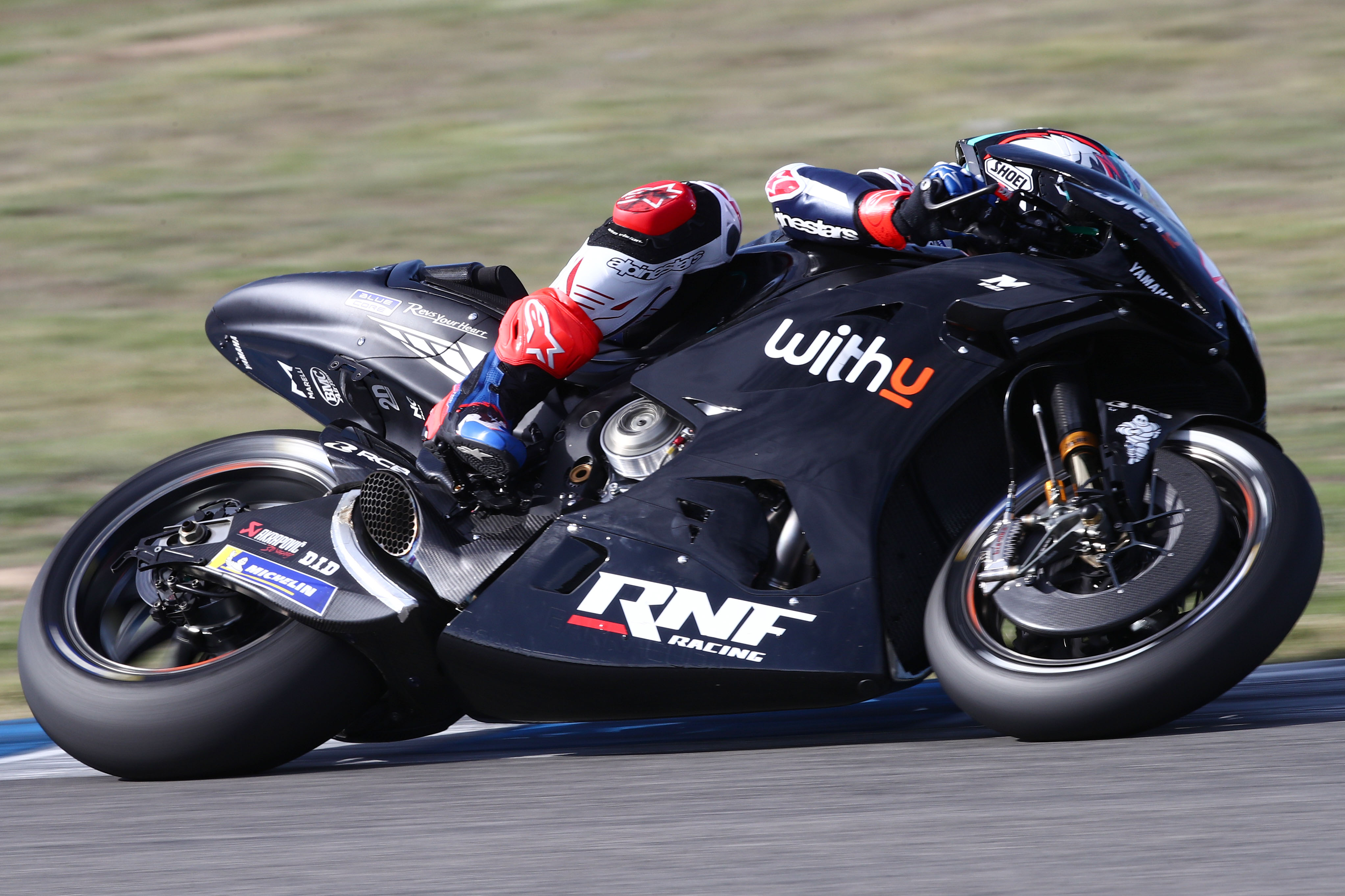 Of the 24 riders on the newly-expanded 2022 MotoGP grid, in fact, arguably only three of them are there through some sort of patronage, with Dovizioso and team-mate Binder (who is backed by generator company Green Power) joined by LCR Honda's Taka Nakagami, who has the support of both Japanese fuel company Idemitsu and Honda itself.
This, of course, isn't an issue in itself as long as Dovizioso is able to be at the sharp end next season – something that team boss Razali recently told MotoGP.com he doesn't doubt.
"I think next year he will want to go for it," the Malaysian said of Dovizioso's return after a nine-month early-2021 sabbatical, only broken when he was drafted in to replace Morbidelli.
"I don't see the point of him coming back and not trying.
"With the balance of experience and youth, I think we expect Andrea to do well and to fight for the championship."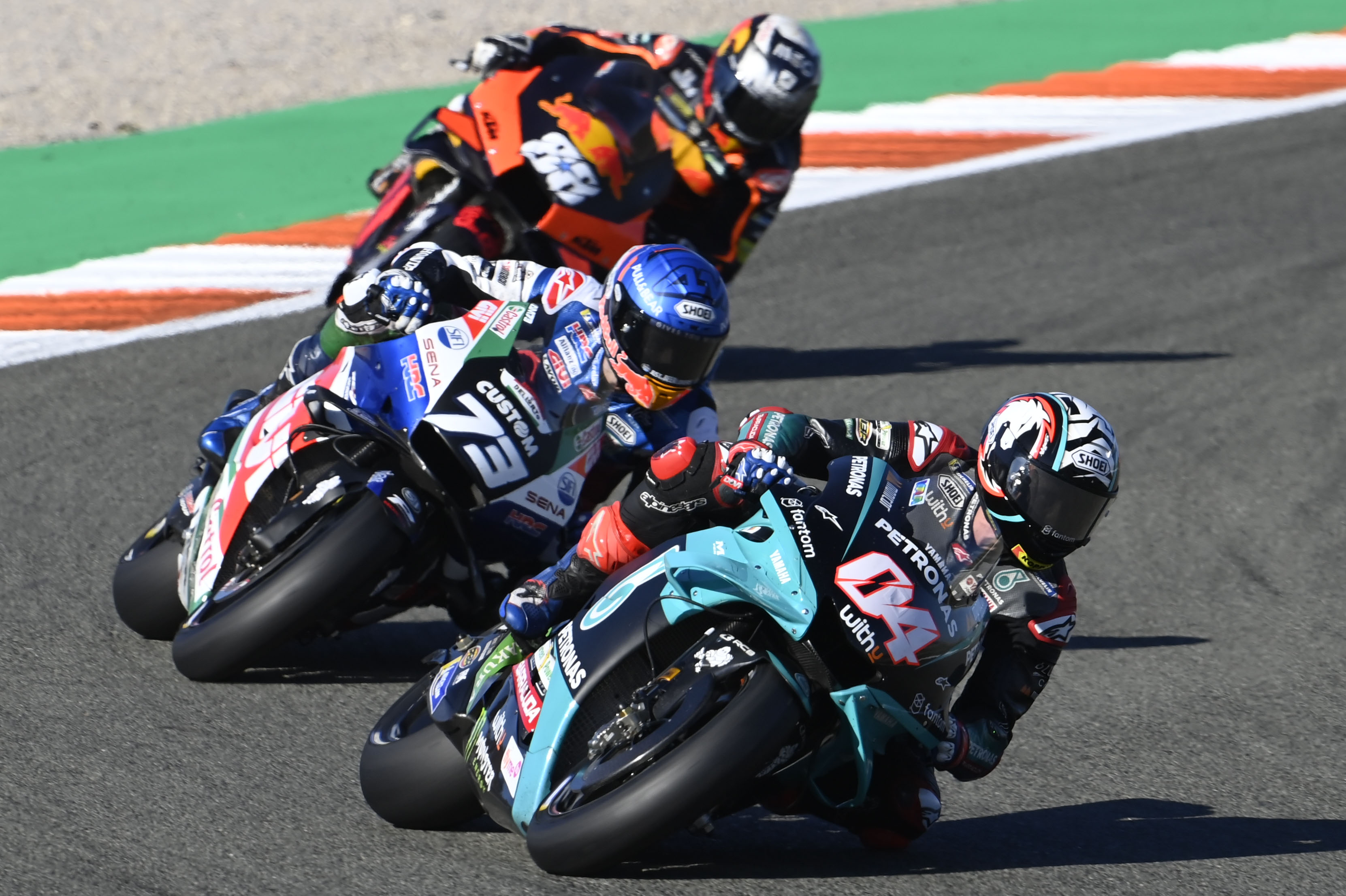 It's hard to see that as anything other than a rather fanciful claim, given the pace shown so far by Dovizioso in the five rounds that he competed in at the tail end of the 2021 season.
He scored just 12 points from those five races, albeit while adapting back to a Yamaha after both a long break from racing and eight seasons on a Ducati before that.
Given that, it's difficult to imagine the veteran racer (set to become the oldest man in the championship by three and a half years following Rossi's retirement) realistically having a chance at the title on that form, even with more mileage on the Yamaha when 2022 begins.
But Dovizioso is signed directly onto a contract with Yamaha rather than with the RNF team (and likely on a relatively generous salary thanks to the money saved from Vinales' departure). And Yamaha wouldn't be carrying an uncompetitive rider for the sake of it.
Dovizioso will bring something that will come as a much-needed boost to the form: experience, knowledge and a proven track discord of machine development, all key factors for 2022 as Yamaha sets about answering newly-crowned champion Fabio Quartararo's calls for more power from the next generation of the M1.
And Dovizioso will be partnered with highly-rated veteran crew chief Ramon Forcada, who was not moved to the factory team along with previous charge Morbidelli.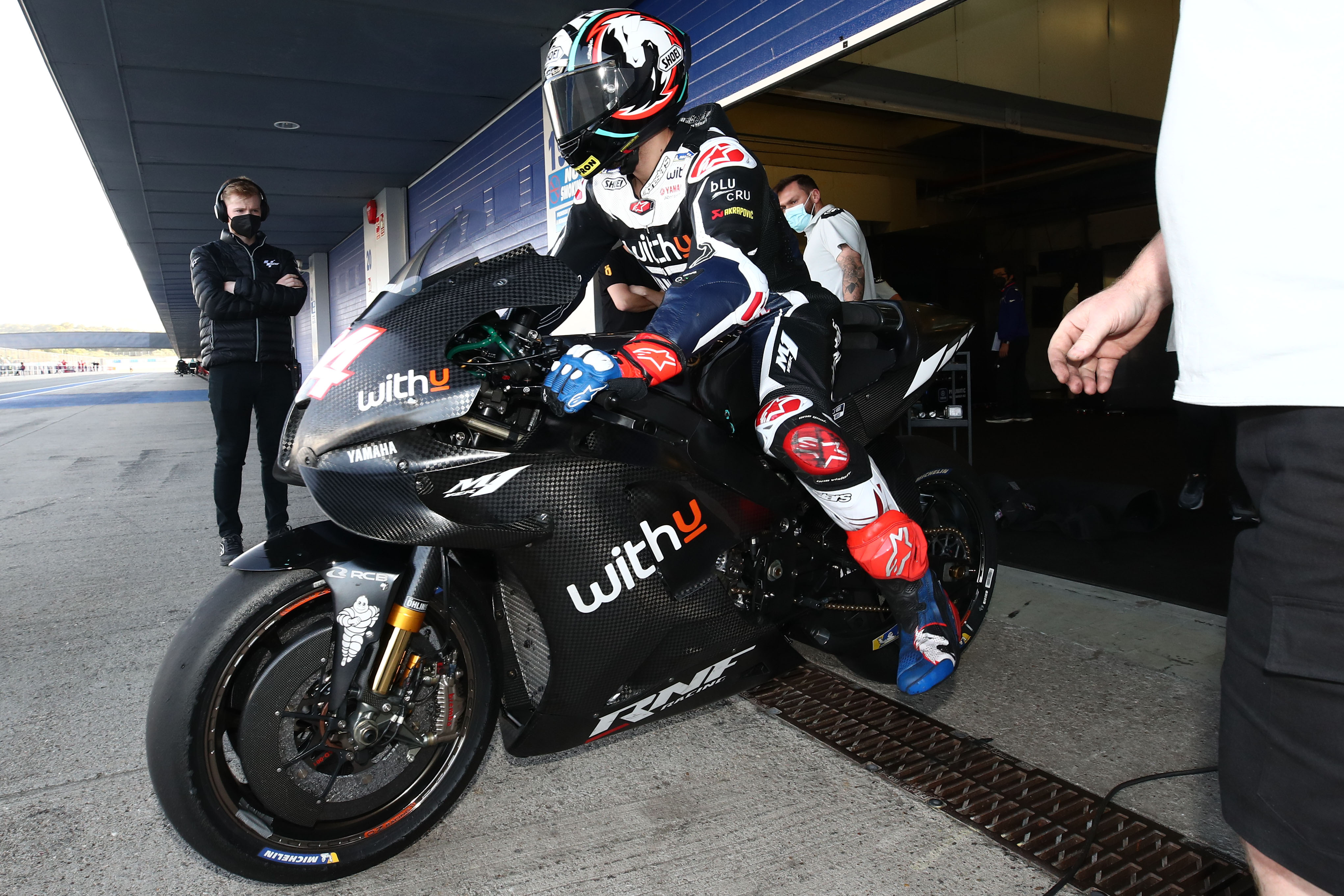 That decision was part of an effort to avoid gutting the new team's structure before it even turning a wheel in anger, and it's another hint that Dovizioso still has a key role to play in Yamaha's plans for the future.
"My experience with Andrea is that he's very analytical," Razali added.
"He's very clear in what he wants, the problem with the bikes, hence Yamaha put a lot of emphasis on his comments and feedback.
"I think Yamaha needs a different perspective from a different rider, especially an experienced one, and he will contribute to the whole development and also help Darryn at the same time."
So Dovi may have a big part to play in Yamaha's 2022 title bid. But he won't be anywhere near championship contention himself.