KTM has officially confirmed that it has poached Pramac Ducati's Francesco Guidotti to serve as its new MotoGP team manager, after the sacking of Mike Leitner.
As reported by The Race last week, KTM has moved to change its veteran manager, likely because of the Austrian manufacturer's disappointing 2021 season.
KTM was able to win two races, but its planned title challenge with its factory riders Brad Binder and Miguel Oliveira failed to materialise – the latter in particular struggling with injury woes and a late-season dip.
Guidotti will replace Leitner at the helm of the team, returning to the marque that he'd previously worked with as the team manager of KTM's 125cc and 250cc outfits in 2006-09.
Guidotti departed for the World Superbikes Championship after his first stint with KTM, before returning to MotoGP in 2011 to head up the Pramac Ducati outfit.
The 49-year-old Italian was instrumental in turning the Ducati satellite squad from back of the grid strugglers to a race-winning outfit by 2021, with Jorge Martin winning at the Styrian Grand Prix.
"KTM have always been very ambitious and hungry with their racing programs, and we can see that MotoGP is no different," Guidotti said after his announcement as KTM's new team manager.
"It is incredible what they have achieved in such a short time and there is still much we can do. I'm very happy to be back and part of this big push for more success."
KTM entered MotoGP full-time in 2017, with Brad Binder picking up the manufacturer's first top-flight win at Brno last year.
But a difficult 2021 has led to KTM motorsport director Pit Beirer wanting to "refreshen" the management structure of its MotoGP team.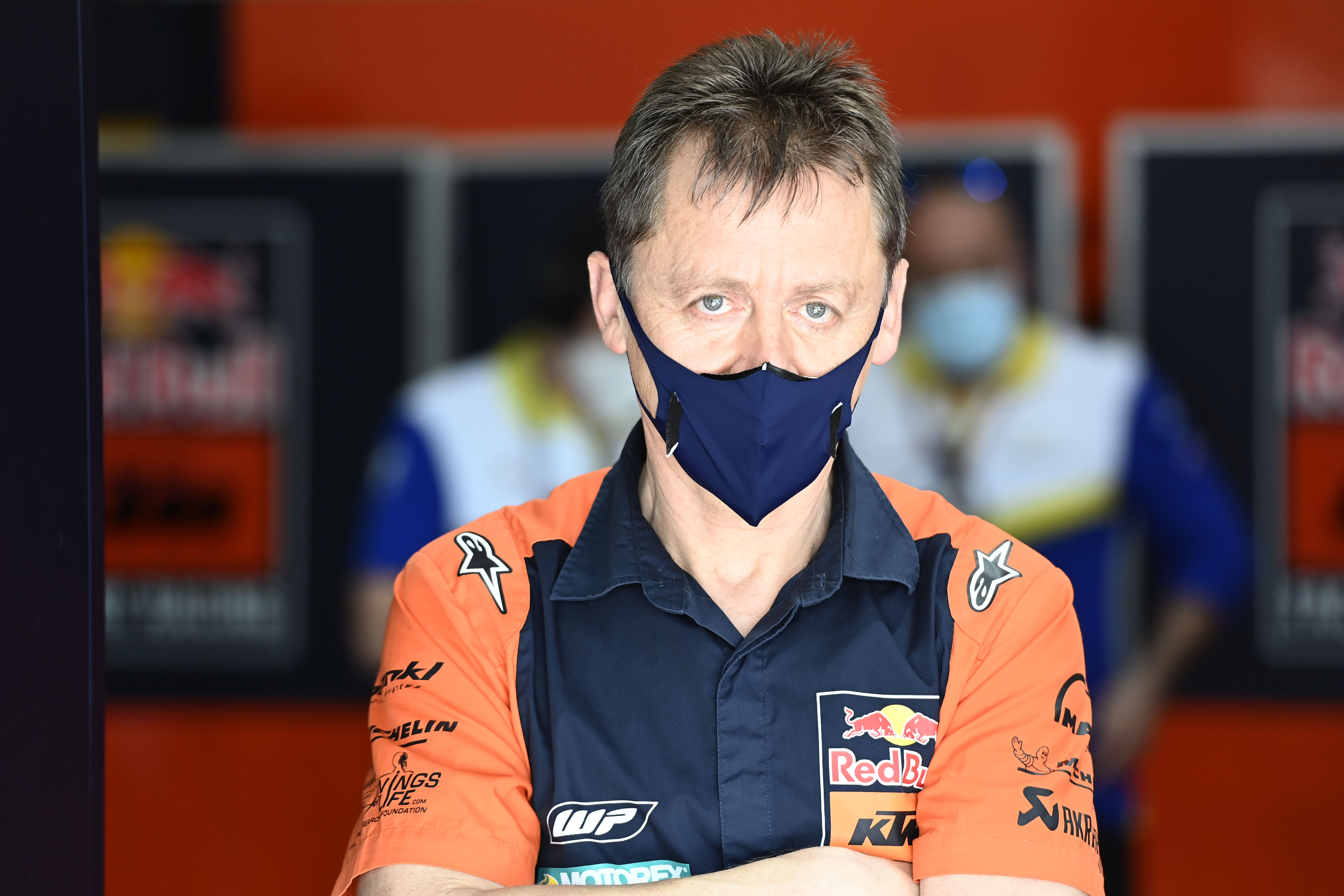 "It's a pleasure to have Francesco back with us and someone who knows our culture and way to go racing at KTM," Beirer added.
"We wanted to refreshen the MotoGP management structure and we feel that his input and ideas will give us some new momentum for our sixth season on the grid.
"With people like Francesco, Fabiano Sterlacchini, Herve Poncharal, Jens Hainbach and Aki Ajo we know we have the best leadership to help us move ahead and make more MotoGP milestones for the company."