Long-time Aprilia MotoGP rider Aleix Espargaro is expecting discussions with the firm in the winter over what form their collaboration will take beyond his current deal.
The 32-year-old Spaniard, who claimed Aprilia's first MotoGP-era podium at Silverstone this year, will enter his sixth season with the team in 2022, and that campaign will mark the end of his current two-year deal.
And while Valentino Rossi's recent example suggests Espargaro could yet race on for many more years, Espargaro has long been open in talking about having something of a succession plan in place at Aprilia for when he walks away.
That was part of his reasoning for wanting Aprilia to make a play for Moto2 hotshot Raul Fernandez, and he played an integral role in luring over his former Suzuki team-mate Maverick Vinales, who is expected to take over as Aprilia's standard-bearer sooner or later.
Espargaro, a father of two, said any decision he'll take over his post-2022 MotoGP future was a "compromise", given that he feels as competitive as ever in the premier class yet its growing calendar naturally limits how much time he spends with his family.
"I feel that I am motivated and I feel that physically and mentally I'm strong enough to race at least one or two years more," he said when asked about his future by The Race. "I still have to decide if I want to sign one more year, I will say for example, 2023, or maybe '23-24.
"But also it is very important to see the Aprilia idea. I didn't really talk much about the future with them because I know they've been very very busy with the new [full-factory] team [after the Gresini split].
"They've been very busy because it's very intense, the work they have to do. But we will have time during the winter to discuss, to see their idea, to see their desire, to see if they want a younger rider."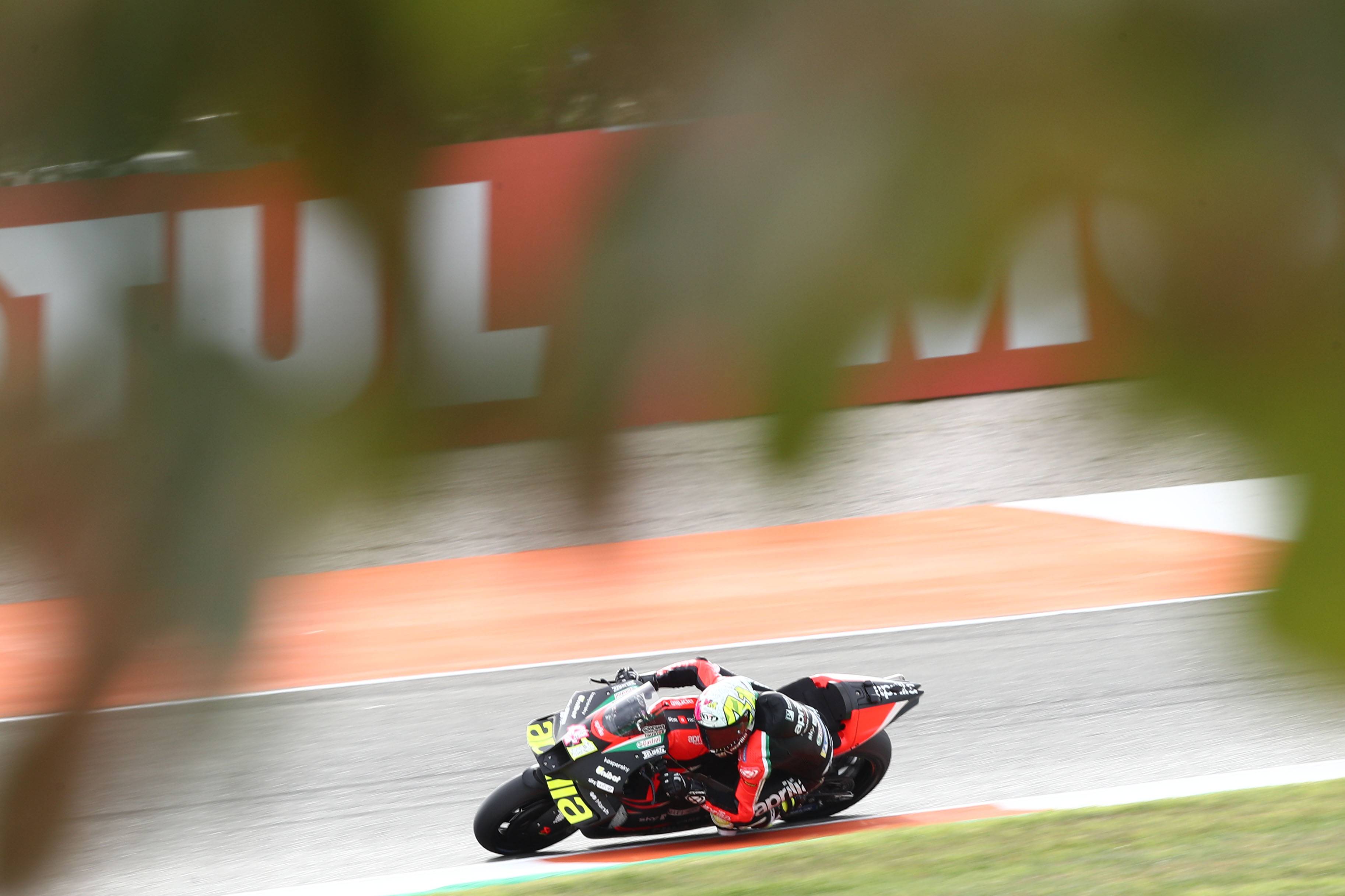 A one-year deal for a factory rider would be a relative rarity in MotoGP terms, at least at the start of a new works contract cycle – which is what 2023 will represent.
However, fellow Italian firm Ducati is one marque that has favoured the shorter-term contract as of late, with both Danilo Petrucci and successor Jack Miller promoted on one-year deals that were subsequently extended.
An avid cyclist who was overjoyed to have Olympic gold medalist and three-time Vuelta winner Primoz Roglic in attendance in the Valencia finale, Espargaro has been frequently linked to a post-MotoGP foray into competitive cycling, and says that is very much still on his mind.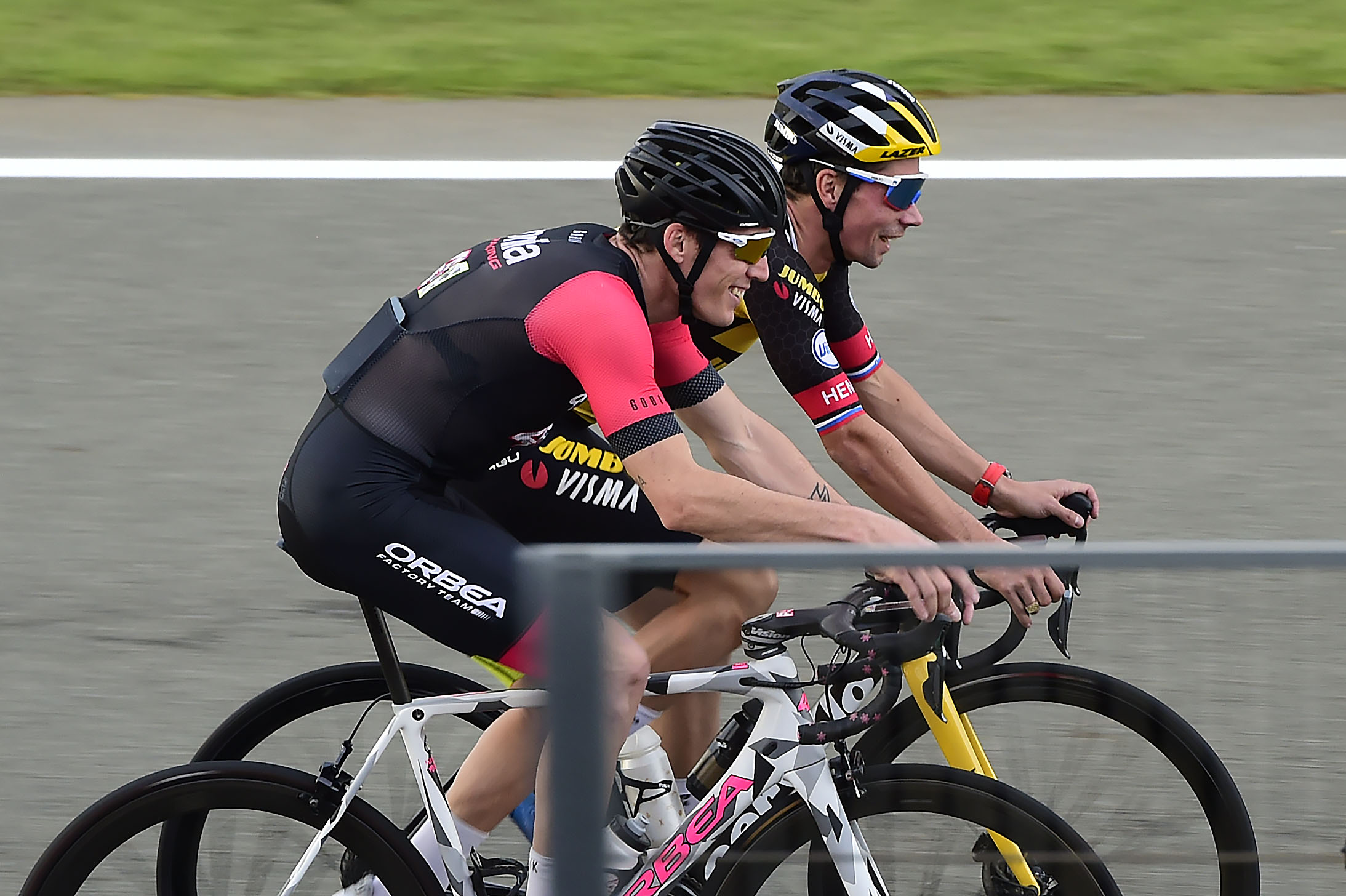 "I'm getting old but for a sport like cycling I think I still have time.
"Next year is my last year of contract with Aprilia. Let's see how this winter the negotiations go with Aprilia, let's see how the first races of the 2022 season are, and then I will decide if I race more or if I accept another role, or if I decide to accept something in the cycling world.
"I didn't really think about [it] this year because I was very fast I think this year, and competitive, I was very very focused on MotoGP… but I will have plenty of time in the winter to think about it and to analyse my future."
Espargaro's tacit admission that he may not be around in the premier class full-time for much longer comes on the heels of his most competitive season with a much-improved RS-GP, albeit one that ended with his and the team's form somewhat fizzling out in the closing stages.
He was also not the happiest figure during the two days of post-season testing at Jerez, admitting that he expected more upgrades to try – even if he had cautioned beforehand that the 2022 RS-GP would only be ready for Sepang next February.
However, 2022 will also represent a new step for Aprilia that Espargaro is excited about, the Spaniard indicating that the switch from having Gresini – now a Ducati-affiliated team instead – run its bikes to a full factory operation was something that was long needed.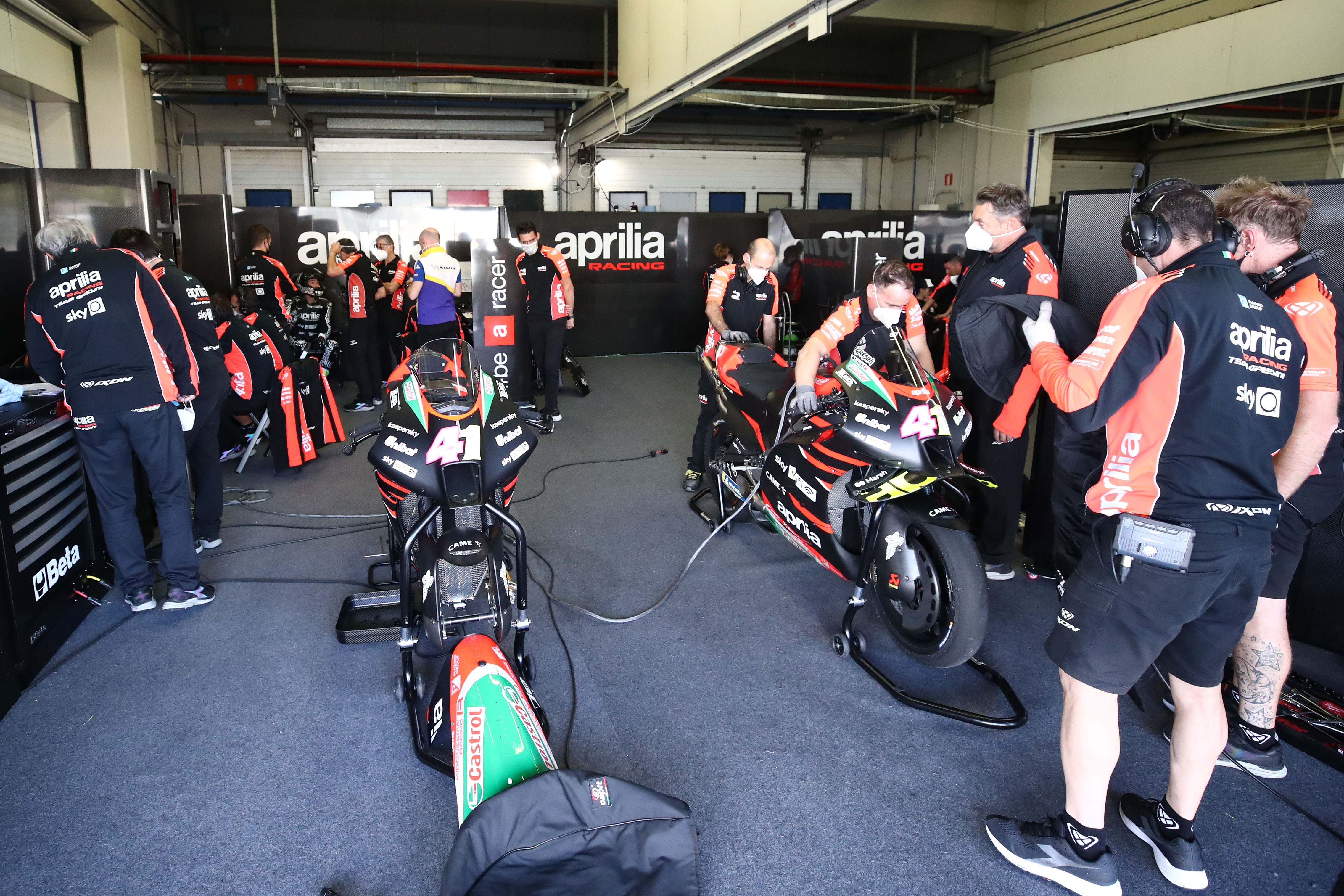 "Aprilia is making a big effort, investing a lot on the new team. It will have many new things. It's exciting, I can't wait. Actually, these things arrive too late for me.
"It's been a pleasure to be part of the Gresini family, Gresini team, but Aprilia is Aprilia,
"Aprilia is such a big brand and we deserve to be full factory, to have a good team, strong structure."