In what is only the latest twist in the crazy MotoGP silly season, German language publication Speedweek has reported that KTM is preparing to move its 2022 race winner Miguel Oliveira out of the factory team for 2023, demoting him back down to satellite squad Tech3 in order to make room alongside the already-signed Brad Binder.
With 85% of the grid's contracts set to expire at the end of the season, the rider market was always set to be chaotic this summer.
Then the shock news that Suzuki will pull out of MotoGP at the end of the year, releasing Joan Mir and Alex Rins as free agents, turned everything completely upside down.
Oliveira has been a KTM MotoGP rider for four seasons, stepping up with the brand in 2019 and achieving immediate success by with two hugely significant wins in his first year: a last corner victory over factory rider Pol Espargaro at KTM's home race in Austria and a runaway success in front of his own home fans in Portugal.
The season and a half since then, however, has been a different story, characterised as much by the lows as the highs.
Winning a further two races, at Barcelona in 2021 and in the wet earlier this year in Indonesia, Oliveira's also struggled badly at times, with team-mate Binder by far the most consistent of the duo.
And unfortunately that inconsistency is continuing at a bad time for Oliveira, with a number of high-profile names on the market for 2023 and beyond.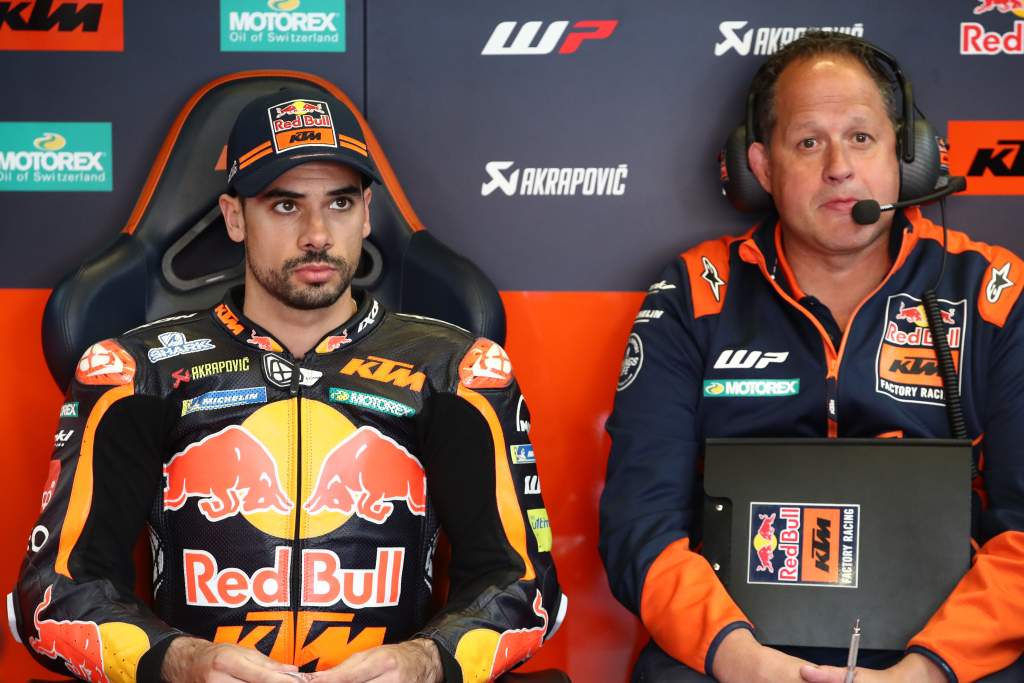 It's believed that KTM, initially happy to take something of a back seat in the market, has now made its initial moves, engaging in talks with a number of top names.
One of those is believed to be former factory rider Pol Espargaro, who departed the team (making way for Oliveira's own factory promotion) in 2021, switching to Repsol Honda.
With Espargaro looking like his own future there has been put in jeopardy by Joan Mir suddenly becoming available after Suzuki's bombshell, a return to the KTM fold would be a welcome step back into the team that he played a huge role in propelling to race winner status.
Another name linked to the seat is Australian Jack Miller, who still looks set to depart the too-crowded Ducati line-up at the end of the year despite currently being the second best performer among its eight bikes.
It's no secret that KTM has wanted Miller in the last, making a move for him during 2019 as an attempted replacement for Johann Zarco when Miller was still a Pramac Ducati rider, an offer that was subsequently rejected.
With Miller's personal manager being hugely successful factory KTM Moto2 and Moto3 team boss Aki Ajo, and with former Pramac team principal Francesco Guidotti now in charge at KTM, it could provide the route that he needs from one factory bike to another.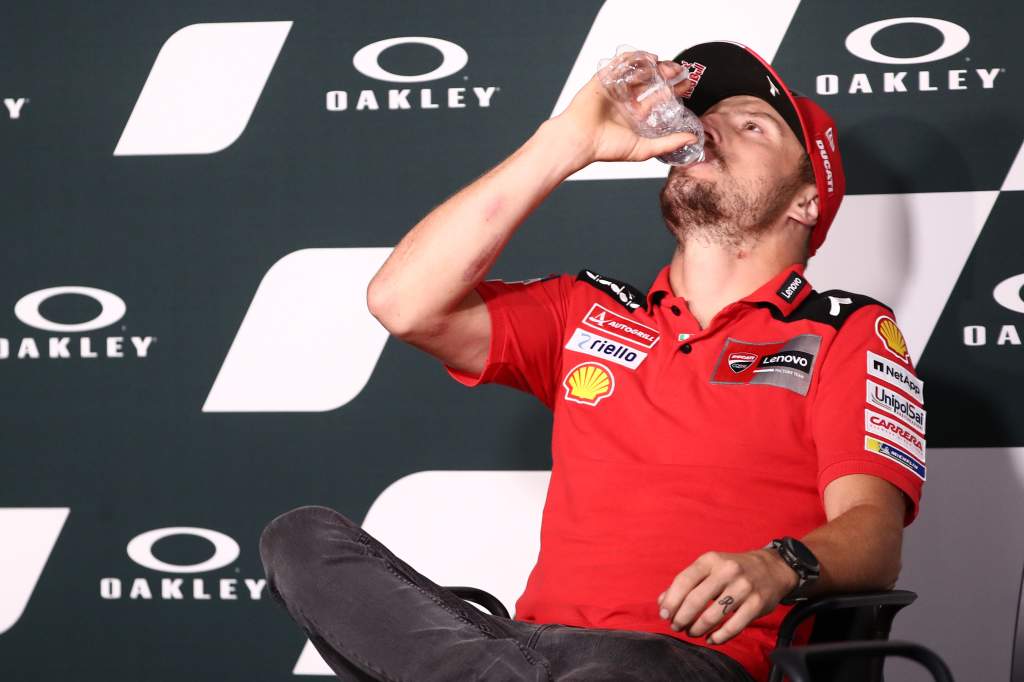 The final name seemingly in the KTM shop window is Suzuki refugee Alex Rins, also desperately in need of a ride for 2023 but perhaps the least-suited (in terms of riding style) of the three to the KTM RC16, and as a result likely to be towards the bottom of their shortlist.
So should Oliveira step back down to Herve Poncharal's Tech3 team for next year to make room for one of that trio of names, whose expense would it come at?
Both Tech3 riders are equally unhappy-sounding with their current situation – and not afraid to voice those concerns publicly either.
On Thursday it was Raul Fernandez's turn to sound downbeat about his future at KTM, after a difficult season for all four of its riders continued at Le Mans – a race where his team-mate Remy Gardner sounded ready to quit on the spot afterwards.
And, with fiery comments in the open not just from him but also from his manager Paco Sanchez and KTM motorsport boss Pit Beirer, with the pair launching something of a war of words against each other, it seems that if someone is going to get squeezed out for next year, then it's likely right now to be Gardner.
There might be another consequence of that high-profile falling-out, however, with Sanchez also managing Rins' fellow Suzuki refugee Mir, and with Beirer and Sanchez far from on speaking terms, that probably rules out any chance of seeing the 2020 world champion lining up in KTM orange next season.
---
Quiz Simon Patterson about the latest MotoGP rider market rumbles and follow Mugello qualifying and race as they happen this weekend as MotoGP joins The Race Live Hub