RNF Racing will make a dramatic switch from Yamaha to Aprilia machinery for the 2023 season, ending its partnership with the Japanese manufacturer less than a year after the new team was formed out of the ashes of the hugely-successful Petronas Yamaha team.
Speculation has been increasing of late linking former Sepang International Circuit boss Razlan Razali's new team to the move to Italian machinery – and discussions were seen taking place between the Malaysian, representatives of his Italian title sponsor WithU and Aprilia racing boss Massimo Rivola at this weekend's Italian Grand Prix at Mugello.
And the speculation is now over with a formal announcement of the new partnership coming only moments before the first practice session got underway at the iconic Italian venue.
"We are absolutely thrilled for this long-term partnership with Aprilia Racing," said team boss Razali. "Our philosophy remains to work together with the factory team to develop riders that will one day become Aprilia factory riders.
"We will assist them in development to ensure that we continue to be competitive and ultimately win with Aprilia Racing.
"The proposal by Aprilia Racing fulfils our long-term plans, strategies and security for the next two plus two years and I must thank Massimo for his trust, confidence and faith in us. We are absolutely looking forward to the season next year and this new partnership.
"At the same time, we want to express our gratitude to Yamaha for these past years working together and growing together. We will, though, maintain our focus on working hard this season in order to improve our results together with Yamaha and eventually conclude 2022 on a high note."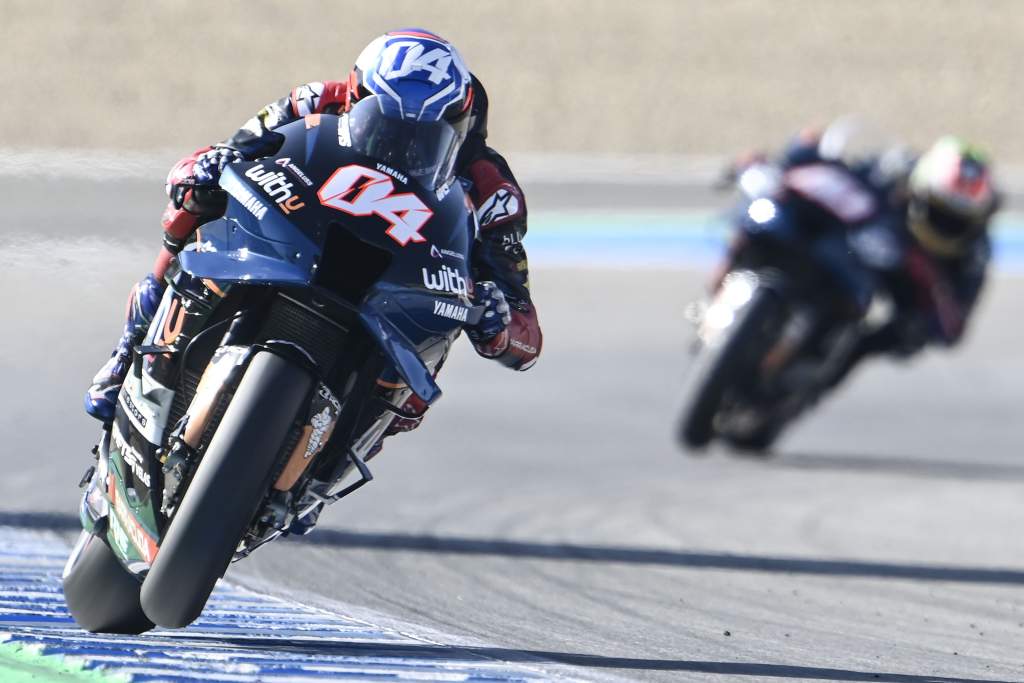 Formed out of the remnants of the Petronas SRT team when its collapsed amidst infighting between management after the departure of their title sponsor, RNF arrived as a wholly new enterprise for 2022.
But, with Yamaha claiming corporate governance procedures meant it was unable to enter into a long-term deal with a brand new legal entity, RNF was extended only a one-year deal to supply it with satellite machinery.
However, Razali hasn't been shy in airing his criticism of Yamaha, either, with his complaints of being treated not as a partner but as a customer a regular refrain from other Yamaha satellite team bosses in the past – and marking a substantial departure from the new norm in the way other MotoGP factories work with their satellite squads.
The news will be met with relief inside the Aprilia camp, too, with team boss Massimo Rivola adamant of late that a second team on the grid was the logical step in growing the brand – and also something that newly-retained championship contender Aleix Espargaro has been pushing him for.
"I am happy to announce the agreement with RNF Racing," Rivola said. "We have always reasoned in small steps and as we demonstrate the competitiveness of our RS-GP, a natural part of the journey is to see two more on track.
"The Noale racing department is a true heritage of knowledge, of technical culture applied to high performance motorbikes as well as sports management. With RNF Racing we find a partner to enhance and valorise this extraordinary heritage.
"We are thinking, of course, of the riders and the best competitiveness, but also of raising new generations of engineers, technicians and managers. To continue and improve the extraordinary, all-Italian tradition of Aprilia Racing".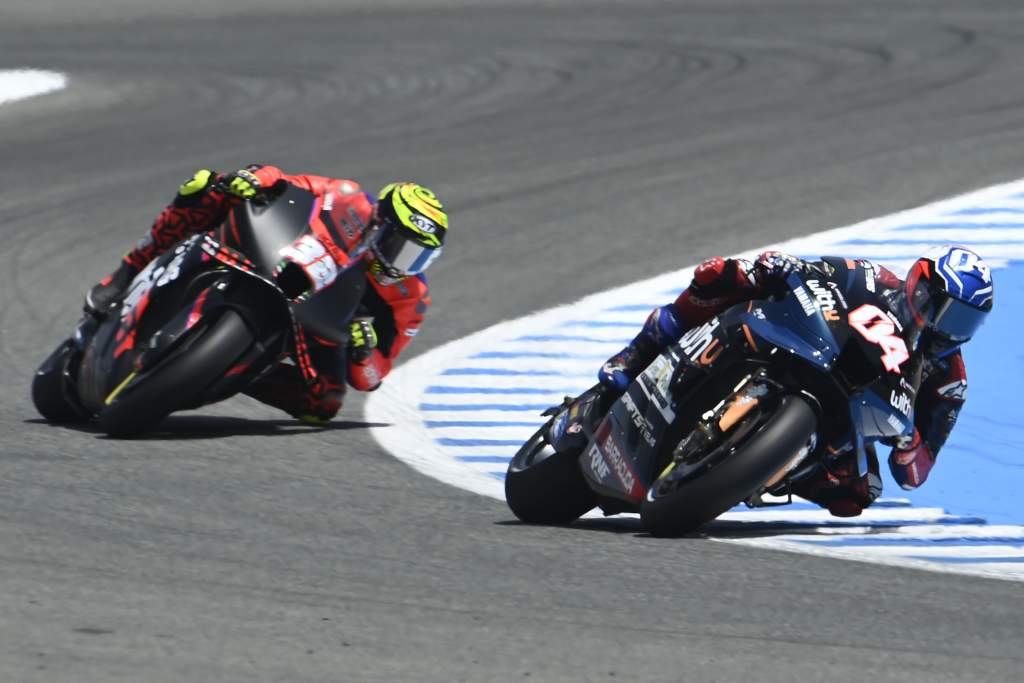 It's not yet sure what the imminent news will mean for Yamaha, however, leaving it as things stand right now without a satellite team on the grid for the first time since the modern four-stroke era of MotoGP started in 2002.
There has been some speculation that the solution could be to attempt to agree terms with former Yamaha champion Valentino Rossi's VR46 team, which currently runs Ducati machinery but is tied to that factory on a two-year deal that is set to expire at the end of 2023 – and which could potentially be bought out without a substantial financial penalty.
Yamaha and Rossi already have a current relationship together, too, with Rossi's Moto2 project expanding in 2022 to include a second team under his banner that is now acting as a Yamaha feeder program for talent from Asia, under the VR46 Mastercamp name.