With the not-wholly-unexpected news that satellite Yamaha squad WithU RNF Racing will make a switch to Aprilia machinery for 2023, after only one year with the Japanese brand, it throws yet another spanner into the works of an already-crazy MotoGP silly season.
But while it deals a significant blow to Yamaha by (at least for now) denying it a satellite team on the grid for the first time ever in the sport's modern era, it arguably spells even worse news for the team's current duo of riders, Andrea Dovizioso and Darryn Binder.
Former three-time championship runner-up Dovizioso has suffered a torrid start to 2022, admitting that he's as of yet fundamentally unable to find a way to adapt his riding style to the current Yamaha M1 and to perform in a similar way to reigning world champion Fabio Quartararo.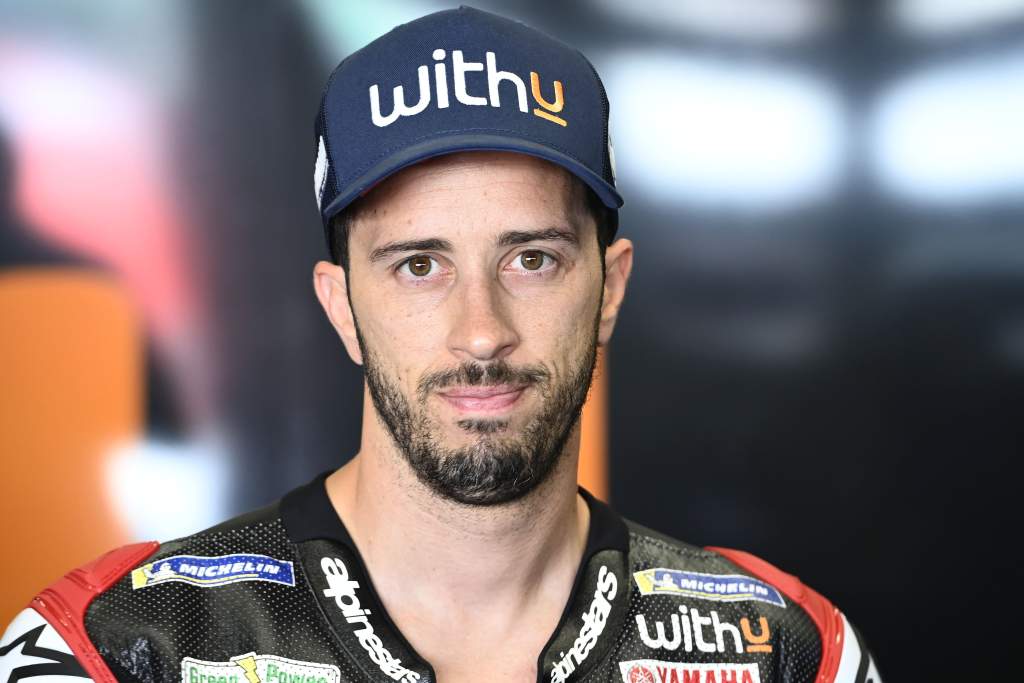 As a result, his performances have slumped dramatically since his glory days with Ducati, with the veteran Italian (who will be 37 when next year's season kicks off) scoring only eight points from the first seven races of 2022 and so far unable to break into the top 10.
Making matters worse, he's technically not even an employee of the RNF Racing team but instead contracted directly to Yamaha, meaning that it's very difficult to imagine that he will retain not just his seat with the team but his spot on the grid full stop, instead making retirement look like the most likely possibility.
On the other side of the box, direct-from-Moto3 rookie Binder has been open about eyeing a step back down to Moto2 should his own MotoGP chance disappear after only one season. Unexpectedly promoted to the MotoGP team for 2022 in part due to sponsorship that arrived with him, he's performed better than expected so far this year – but not well enough to mean that he's likely to be top of team boss Razlan Razali's wishlist for next year.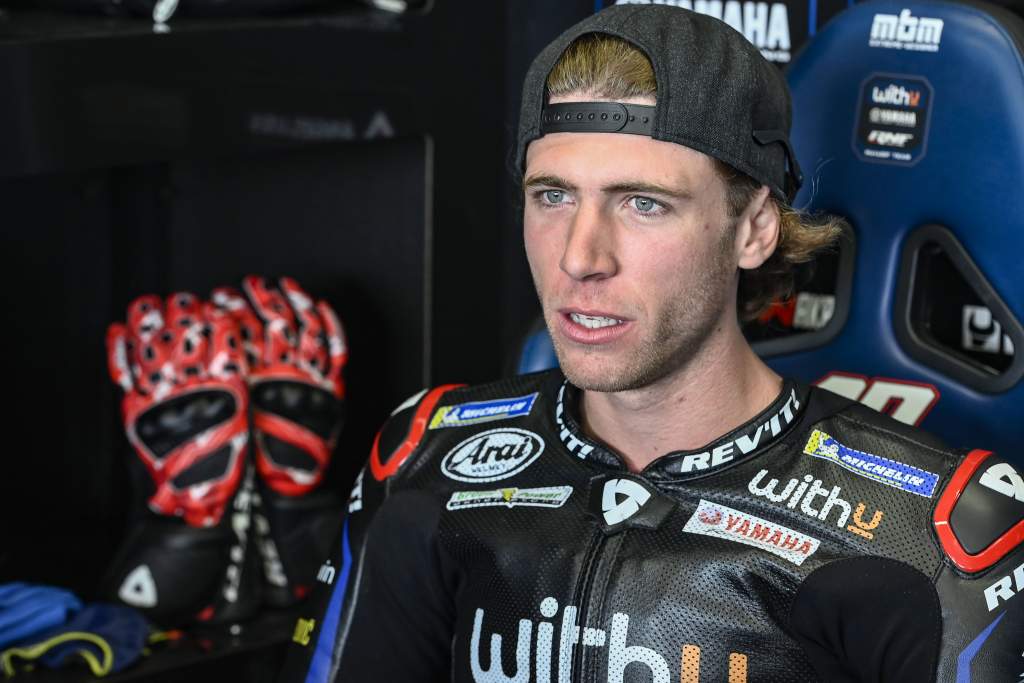 Instead, it seems that the Malaysian is looking to even younger riders to fill his ranks as he attempts to establish himself as Aprilia's true junior partner, something that he attempted in his previous role as Petronas Yamaha SRT boss – at the team that picked out diamond in the rough Quartararo and helped propel him to the 2021 world championship for Yamaha.
Aprilia racing boss Massimo Rivola is in agreement, keen to utilise its new satellite squad – but also hinting at the bigger picture in the current rather crazy silly season.
"This [developing young talent] is the reason why we did this project," he said after the new partnership was announced. "At the same time, I think this year we are maybe in the unique position where maybe there are some expert riders, that are still young in fact, that could be available. Let's look at the market, there's no rush to decide."
The 'expert riders' that Aprilia might want to go after are perhaps the most obvious. Names like Alex Rins, Miguel Oliveira, Jack Miller and Pol Espargaro (one who would be very popular with his big brother and Aprilia's 2022 title contender Aleix) still remain unsigned and could arguably be tempted onto a very competitive RS-GP machine, especially if the new Aprilia deal involves some additional financial resources to help line up a big-name star, at least for the time being.
However, with eyes set firmly on growing young talent, there are a number of other names who will be in contention for a seat on the other side of the box.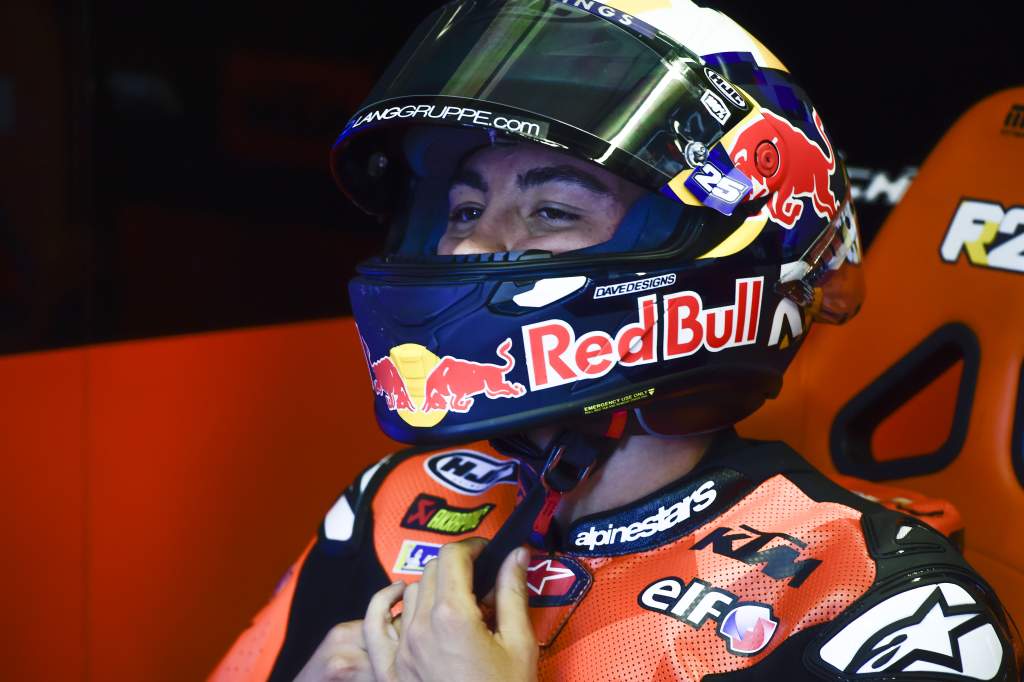 Last year's Moto2 runner-up Raul Fernandez has appeared somewhat unsettled in his current seat at KTM's satellite team Tech3, and would be a natural fit for the new RNF Aprilia team.
With Fernandez widely acknowledged as one of the rising stars of the sport even if an injury-hit rookie season on 2022's subpar KTM RC16 hasn't yet let him show his true talent in the premier class, there was already a tussle to sign him 12 months ago between KTM and the then-Yamaha satellite squad – and a satellite RS-GP could be a very attractive proposition.
Asked on Thursday about his 2023 plans before the RNF/Aprilia news became official, Fernandez said: "I don't know. I need to do something for this year. I need to do 12 races more and I need to do something to go more fast. That is my goal now. I don't focus on the future."
And subsequently pressed specifically on whether he wanted to remain with Tech3, he was likewise non-committal.
"I don't want to think about this. All my team know what I need. I think they are working for that."
Another name very much in the mix, according to The Race's paddock sources, is current Moto2 frontrunner Aron Canet, with Razali believed to be in talks already with his management to see if there is an option – although it's believed to be an offer that, like Binder's in 2022, involves bringing considerable financial backing with him.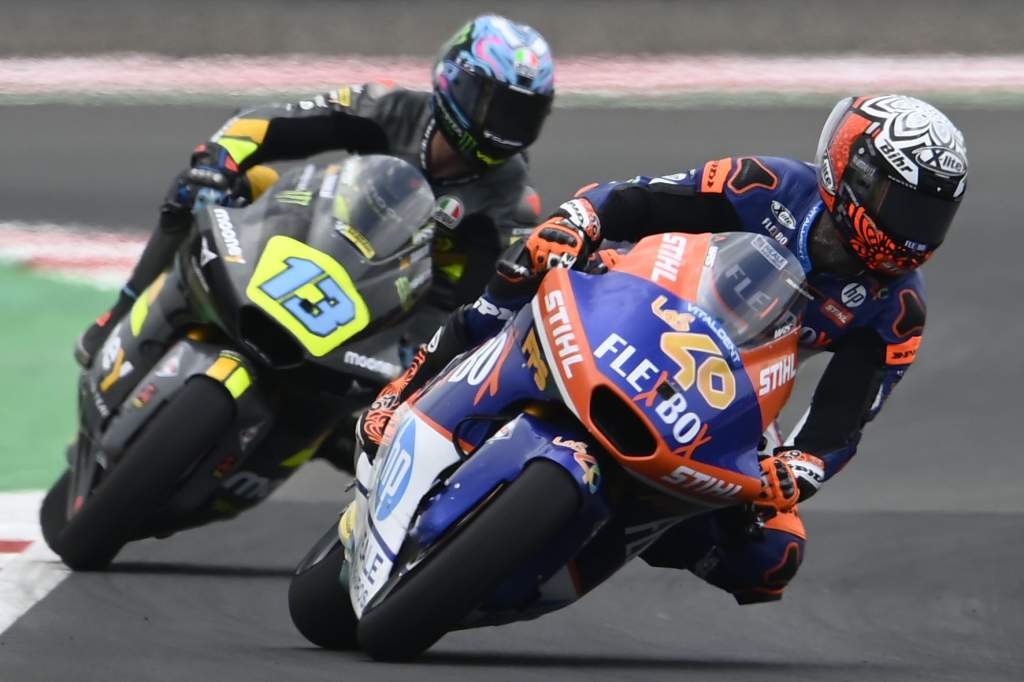 Canet's Moto2 title rival Celestino Vietti (pictured above shadowing Canet) could also be an interested party should Aprilia decide that it's in its best interests to have at least one Italian in its new satellite team. This deal would theoretically be relatively easy to negotiate thanks to Razali's familiarity with Vietti's VR46 management thanks to his past history with both Valentino Rossi and VR46 Academy rider Franco Morbidelli.
However, with the deal to switch from Yamaha to Aprilia only freshly announced at this weekend's Italian Grand Prix with with a few key pieces of the 2023 grid still to fall into place (like what happens with 2021 and 2020 world champions Quartararo and Joan Mir), there's still time on the side of Razali and his new Aprilia partners to put together their line-up.
That means that now is perhaps the best chance they'll have to have a breather, see how the next few Moto2 rounds shake out, and not make any rash decisions just yet.