Though Aleix Espargaro and Aprilia came surprisingly close to a MotoGP split before Thursday's announcement of a new two-year contract, the fact Aprilia wanted to keep its Argentine Grand Prix winner was not a surprise.
But the other half of the Aprilia news has raised a few more eyebrows, with more than a few people questioning why Maverick Vinales has been extended a two-year olive branch given a rather lacklustre start to his time at the team.
Vinales joined Aprilia halfway through 2021 following his high-profile split from Yamaha, walking away from the firm that he won eight races with after things came to a head in the Yamaha garage and culminated in the team claiming he attempted to deliberately destroy the bike's engine during the Austrian Grand Prix.
He was able to switch to Aprilia almost right away so could begin getting experience on the bike in the final part of 2021.
But in his first 12 Aprilia races Vinales has still only broken into the top eight on two occasions.
Yet the team is happy to keep him on board until 2024 despite Suzuki's shock withdrawal creating rider market turbulence that should give teams plenty of options.
Those inside Aprilia are obviously much more aware of what's going on in Vinales' side of the garage than those of us outside and it's clear that veteran team boss Massimo Rivola has seen something in the data that others haven't.
---
Follow Mugello MotoGP qualifying and race as they happen and get all the insight from the paddock with The Race Live Hub this weekend
---
That tallies with what Vinales himself has been insisting upon for most of 2022, as well, after his exceptionally strong start to the year in pre-season testing failed to translate into race performances to match those of multiple podium finisher Espargaro.
Vinales has been adamant that he's still only one step away from finding what he needs to unlock his full potential on the RS-GP, and that's what he insisted again yesterday when speaking to The Race after the contract news was announced.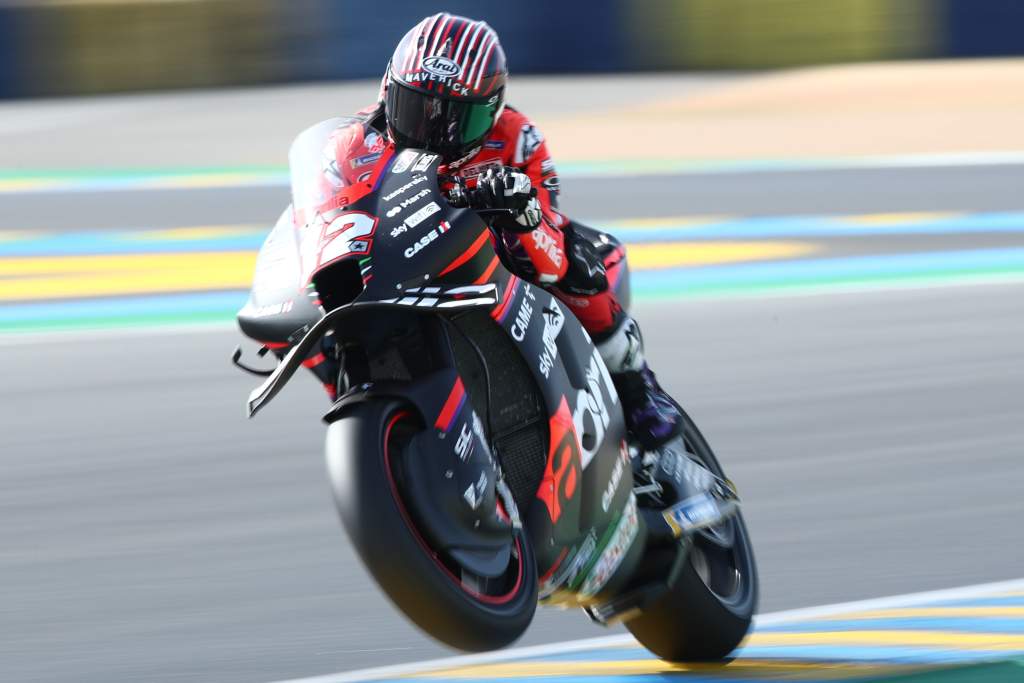 "For me the two-year deal gives me a lot of confidence and motivation," he said.
"It's always important to be in a position where you are calm, where you can work with a lot of serenity, and with Aprilia we have a lot of confidence.
"I'm so happy to be inside this factory because they have a high level, and it's an iconic brand who has won so much.
"We are very happy to continue with the progress, with the work, and it's a boost of confidence in my career to be with them.
"We're building up a strong team and working towards an objective: the objective of being on the podium and winning.
"As soon as I entered into the Aprilia family, I felt like it was my place, the place to continue to develop my style and my career.
"Actually, when I received the news I was very happy and very proud, and it gave me a lot of motivation to continue to see what I can do with them."
Aprilia fully backs that, with its former Ferrari Formula 1 boss Rivola insisting that there is still so much more to come from the former title contender than what we've already seen.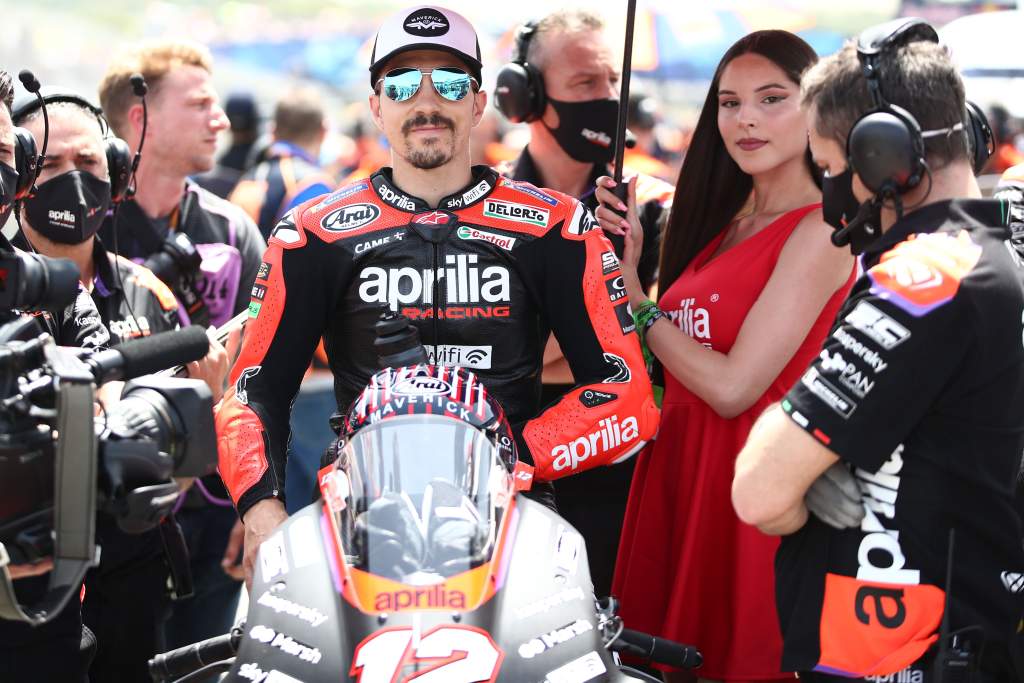 "I'm very happy to continue with Maverick," Rivola explained.
"I trust his talent, fully trust in it, and I'm sure that he'll show to everybody, not just to us, what his real potential is.
"We didn't consider other options, because continuity and consistency brings performance. Stability means performance.
"We're working not just with riders but with human beings. They've built a family with us, and we see Maverick quite inside our family. We didn't even consider other options."
There is, of course, another thing that may have meant that Vinales was an easy option for Aprilia: the finances involved.
It's been well-discussed how it took some time to negotiate terms with Espargaro as the two parties clashed heads on wages, but with the aftertaste of Vinales' split from Yamaha still lingering, it's not unreasonable to suggest that he's set to earn considerably less than he was at his previous employer.
And while big names like 2020 world champion Joan Mir and his current Suzuki team-mate Alex Rins remain on the open market following their team's bombshell news that it will leave the sport at the end of 2022, they're likely asking for considerably more money.
While that won't have been the deciding factor in Vinales' case, it is likely to have helped him out.