Sunday's Dutch TT could well be the ultimate test of what Aprilia rider Maverick Vinales has been insisting upon for some weeks now, as a poor qualifying means that he's going to have to work particularly hard at the start of the race at Assen.
Arguably able to perform better in Q2 given that he faced a number of challenges on his fast laps, including yellow flags and a cruising Jack Miller (something that the Ducati rider was later penalised for), Vinales didn't live up the potential he had seemingly shown earlier in the weekend.
However, well-aware that there's still room for him to improve over one lap in particular as he learns how to handle the RS-GP, he says that 11th on the grid isn't quite the disaster that it appears to be right now.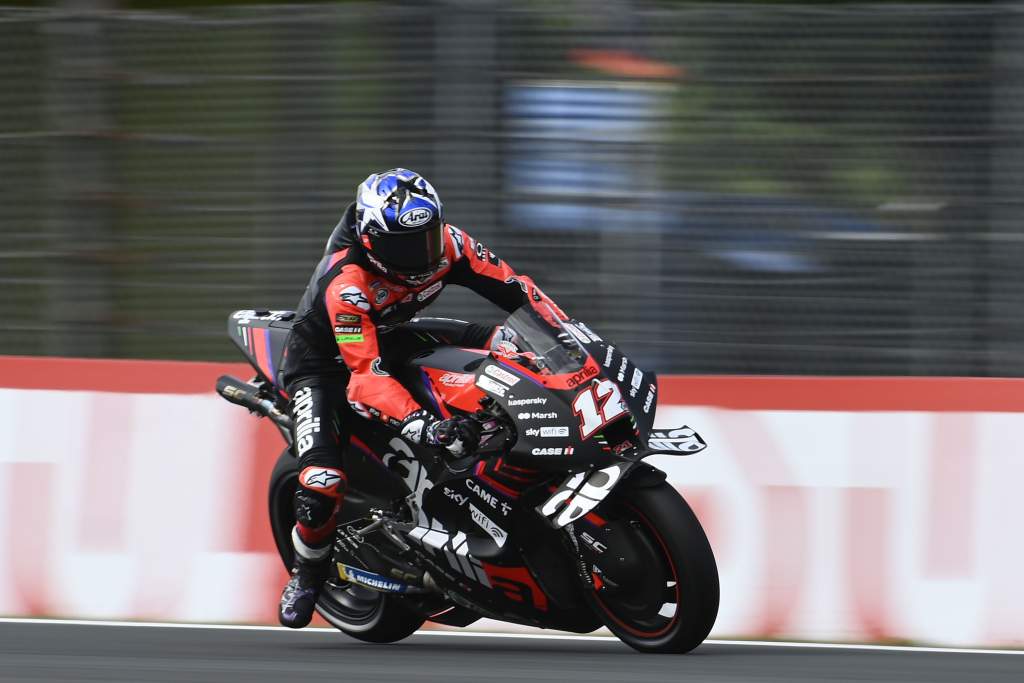 "The grip of the track improved a lot and I had a lot of problems," he explained. "I couldn't turn in the corners. Sector one was decent, but then I wasn't able to keep going, to finish the lap. It's something we need to keep improving on, because sometimes in time attack with a new tyre, I feel a little bit worse than was with a race set-up.
"But I'm ready for the race, and I think it can be a very good race. I'm coming from the back, but the tyres are very constant and I can push for every lap.
"Overall, I feel very competitive, and I can overtake everywhere.
"It will be an interesting race because I come from the back, and I would rather start from the front, but that will come with racing and improving."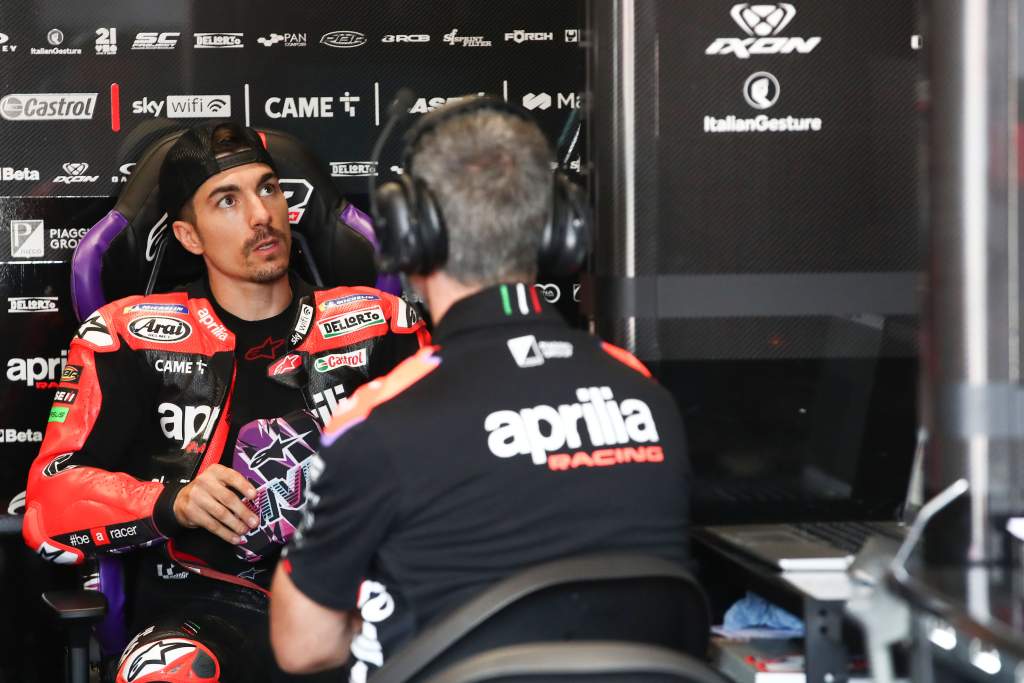 That readiness to go racing comes from one area where he has made considerable inroads of late, however, with the tough few months learning how to ride a V4-engined bike (and subsequently starting so far down the grid) meaning that he's finally come to terms with a weakness in starting races, an issue that's plagued him for years.
Normally expected to go backwards when the lights went out, he did the opposite last time out at the Sachsenring – and while a mechanical problem eventually put him out of the race, the groundwork has been laid for success at a track he adores this Sunday.
"I'm very pleased and very happy about the work in Sachsenring," he said of the last race, "because it's a weekend where we put everything together and this is nice. We were thinking in the previous races that when we got the chance to put everything together we would be in the front, and in the Sachsenring especially the first laps were good. I felt myself at the front.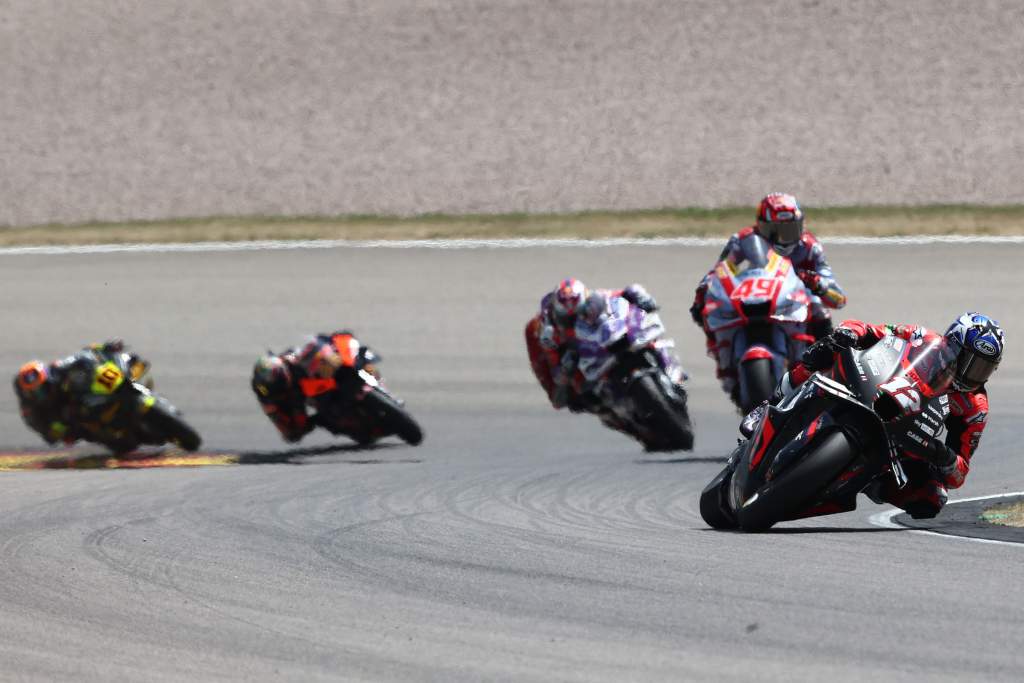 "I always felt that if I could be at the front, I could ride at the pace. I could be there. So I'm very happy and very pleased about that.
"I feel more comfortable at the front, but I learned a lot in those races where I was struggling. I was not used to starting in the back – normally in my career, I started in the front because I was always battling at the front, but in those times where I was P20, P24, I learned how to fight.
"The last race was good because I put everything I learned into the first laps.
"As a rider, I don't like to be at the back but I learned a lot and it'll make me a better rider going forward."