I have a confession to make. Coming into Sunday's Grand Prix of the Americas at Austin, I was pretty sure that there was no chance at all of the previously dominant Marc Marquez managing to make it seven wins there out of eight.
The Honda rider is still recovering from the severe injuries he sustained at Jerez back in July last year and continues to carry the consequent physical impairment.
It's no secret that he's still quite badly hindered on the bike by the legacy not just of that crash but of the subsequent surgery and botched attempt to return to racing only four days later – a move that led to him spending most of the next nine months not just sitting at home, but sitting there with his arm in a sling.
It's that muscle weakness that continues to affect him to this day, and which led me (and many others, thankfully) to believe that his chances of yet another win at the Circuit of the Americas were faint indeed.
It's not just the physical nature of the track at the very best of times that led to that conclusion, either.
He's of course already won once this year, at his equally-beloved Sachsenring – but the long, fast and physically tough nature of the Texan circuit is far removed from Germany's short, tight and twisty venue.
Add to that the conditions that the entire MotoGP grid experienced this weekend at COTA. Run in October rather than the usual early April date, it is still very much summer in central Texas, with temperatures in the thirties and sky-high humidity making for a race that podium finisher Pecco Bagnaia compared to the notorious heat of the Sepang International Circuit in Malaysia.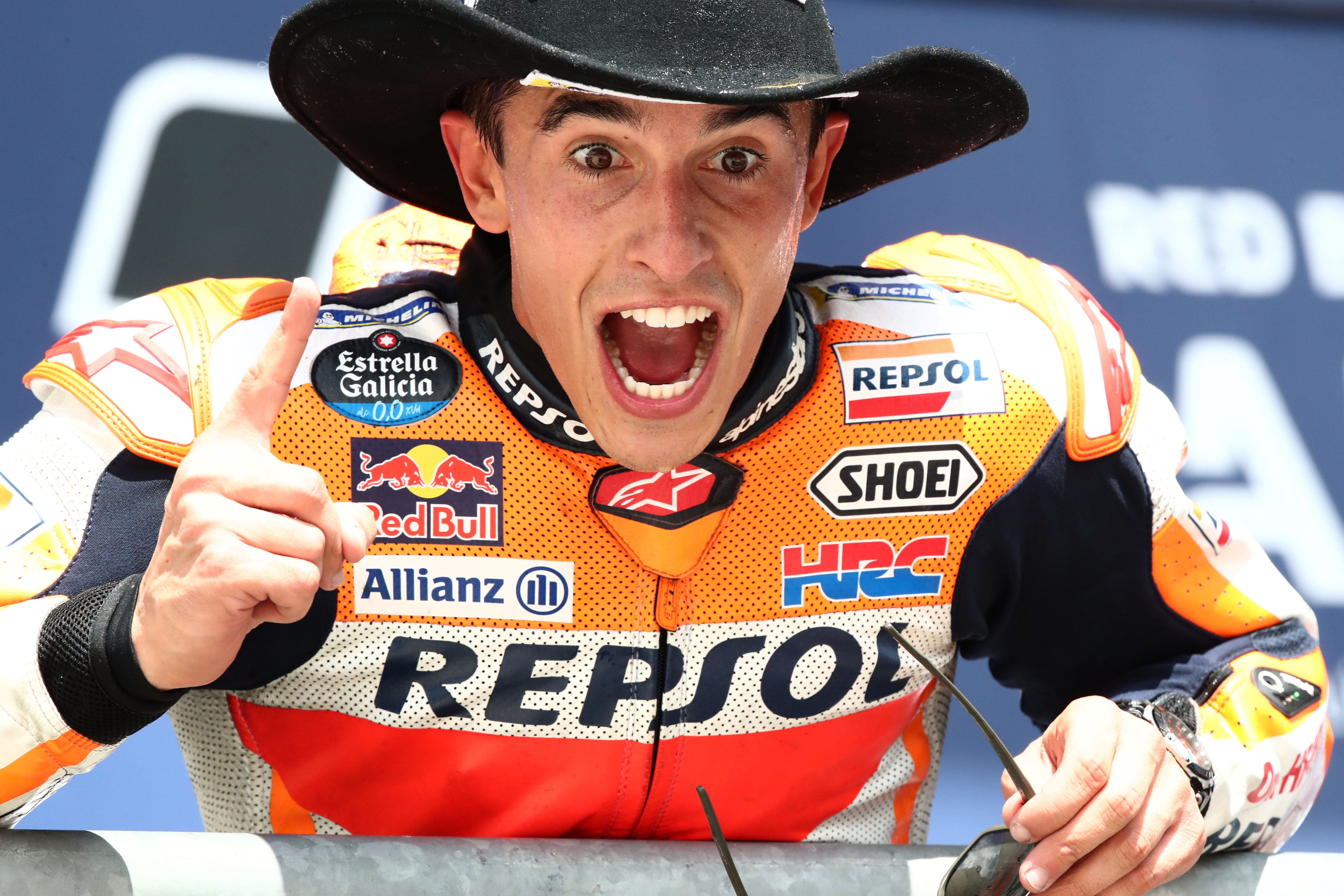 And then there were the bumps. Very much the topic of conversation all weekend, a severe winter and wet spring has exacerbated a previously-bad problem into a borderline dangerous safety issue. It basically meant that any step off line at all was likely to be punished with disaster, and it hinted at an attritional race for the riders.
And the simple fact of the matter is in 2021 Marquez hasn't been able to work his old magic in making the miraculous saves that have become as much a hallmark of his career as his six MotoGP titles.
He freely admits that he's missing something physically on his right side – the final few percentage points of feeling, strength and hand/eye coordination that allowed him to pick up seemingly-crashed motorcycles and carry on as usual.
Had Sunday's 20-lap slog of a race turned into a knife fight, there's a very real possibility that that could have led to a very different result indeed for him too.
Yet in some regards he got lucky with what happened behind him, as championship leader Fabio Quartararo utilised a surprise front row starting position to slot into second place when Marquez made his early breakaway.
With a title lead to defend, Quartararo wasn't going to get stuck into battle against Marquez as long as his only remaining championship rival Bagnaia was nowhere in sight.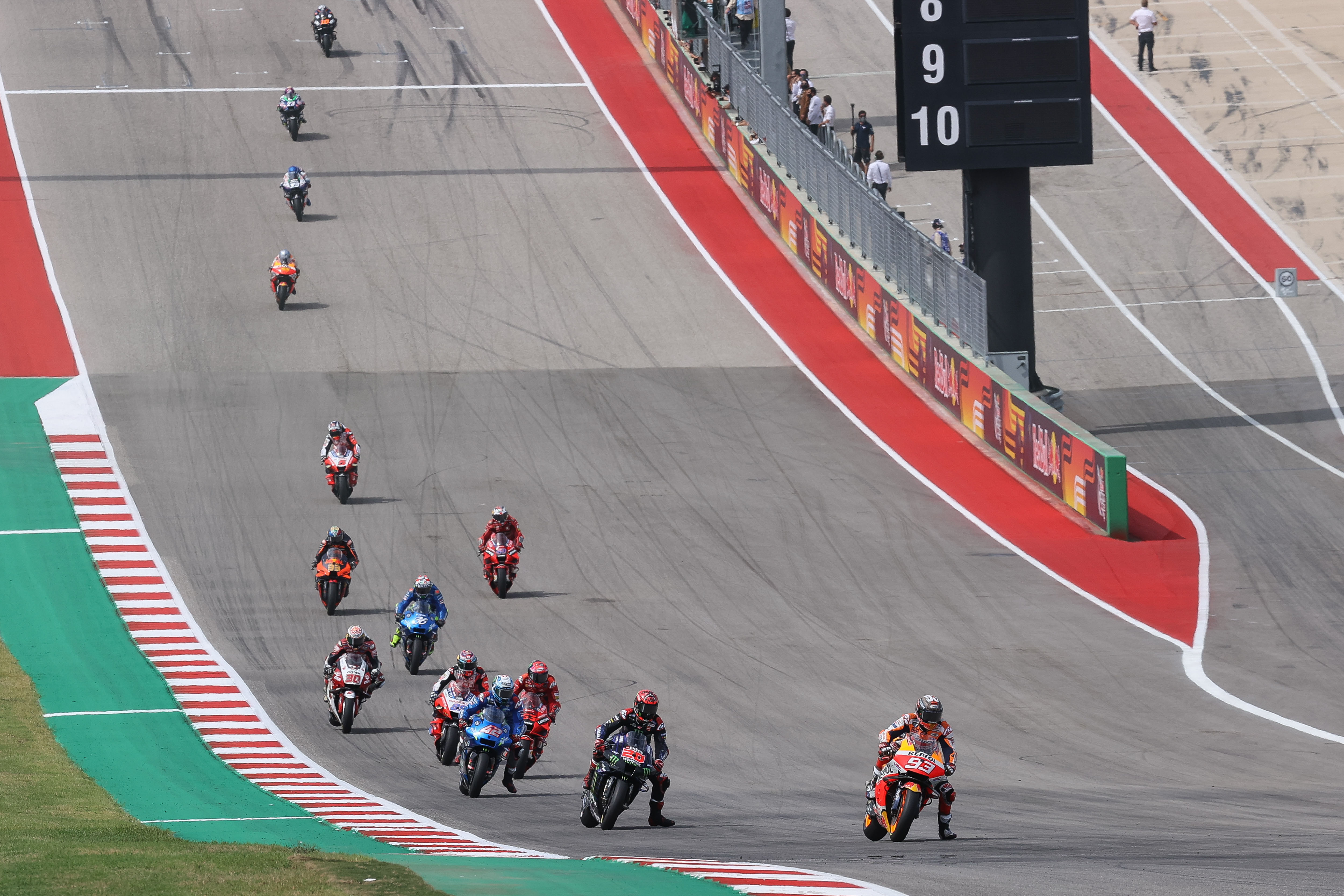 And, with the Ducati-riding Italian having something of a nightmare start to the race from pole position, Quartararo was content to do his own thing in a rather lonely second place between the two.
That's taking nothing away from Marquez's pace, of course. Once he got the clear track he needed, he used it to his absolute advantage with a string of impressively consistent laps.
Making only a few small errors close to the end of the race, he never really had to tax his body beyond what was needed to maintain his rhythm – and without a challenger behind him to push him on, his five-second winning advantage actually made for a rather dull race at the front.
The fact that he was able to pull off such a strong performance – and to surprise us for the second time this year – is probably the best indicator we've received of his level since the Sachsenring race back in June too.
It's clear that he is not yet the Marc Marquez of old – that's something he admitted himself after the race.
While it was a long shot to see him win in Germany earlier this year at a relatively easy track physically, he did it – and backing it up with a second win at a track much tougher says that he's made a lot of progress since then.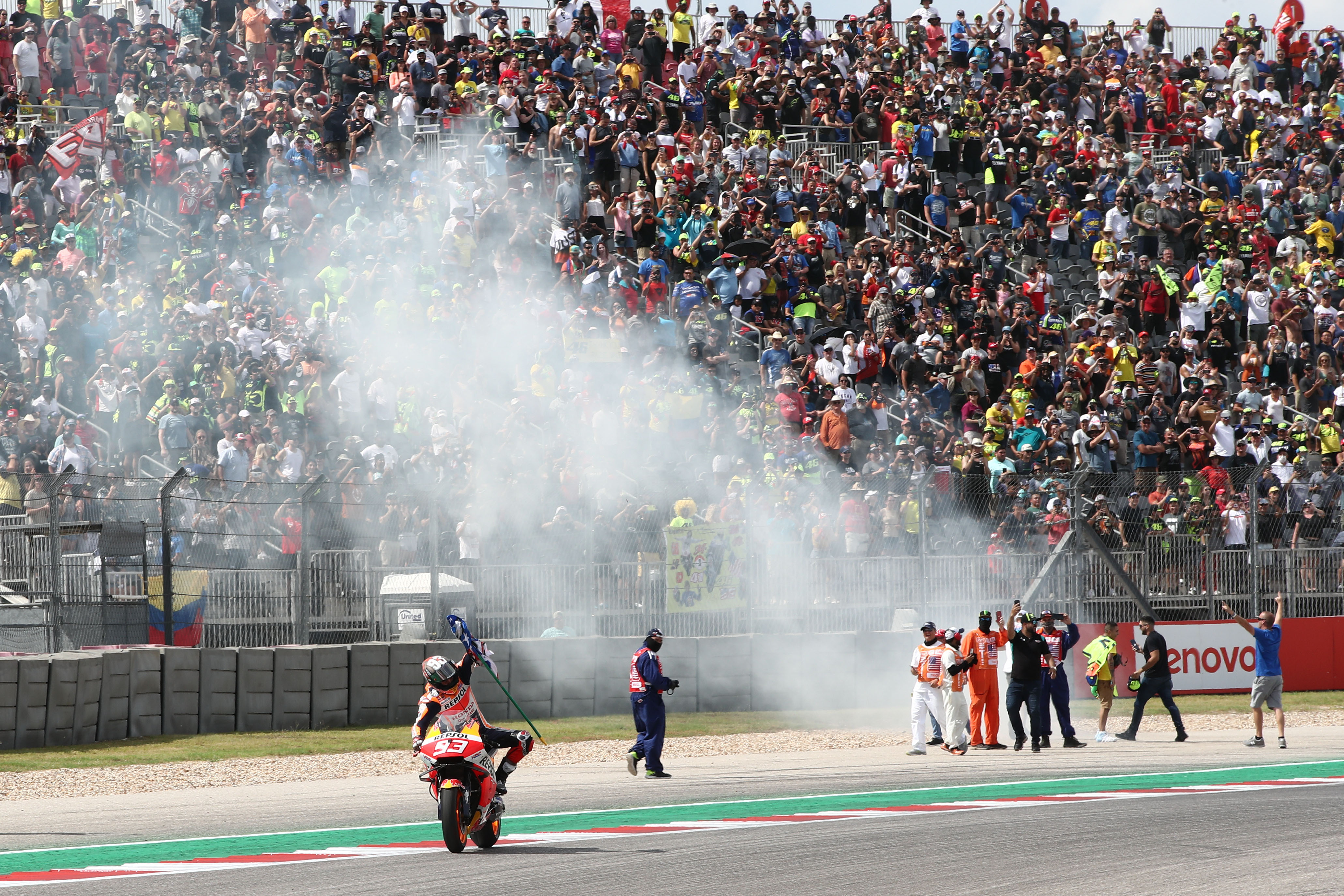 But he struggled last time out in Misano, and he admitted that he's expecting to struggle again there when the series returns in three weeks.
Still we've seen clear progression, from winning at a left-handed track (which favours his stronger arm) to winning at a tough left-handed track.
The next step in the process might well be winning a proper fight at a similarly counter-clockwise circuit – like the one he lost to Bagnaia at Aragon last month.
When that happens – or when he wins on a more traditional track – then we'll know he's moving closer again to the Marquez of old, at which point he can no doubt prove me wrong a third time!