Honda's leading test rider turned factory stand-in Stefan Bradl hopes six-time MotoGP champion Marc Marquez will return soon to help rescue the team following a bruising British Grand Prix qualifying session.
LCR rider Alex Marquez was the highest-placed Honda at Silverstone in a lowly 17th place as none of the four Honda bikes got anywhere near a place in Q2.
It's the latest blow in a miserable 2022 season for the Japanese manufacturer, who this time last year had Pol Espargaro on pole position at the British GP.
Marquez's fastest time of a 1m59.288s is slower than Espargaro's 2021 pole time, a benchmark that 2022 polesitter Johann Zarco smashed with his 1m57.767s – and Espargaro believes Zarco had another two or three tenths in his pocket.
Espargaro, who qualified in 19th, believed there was another six tenths in his fastest effort but that still wouldn't be good enough to go any quicker than his poletime last season.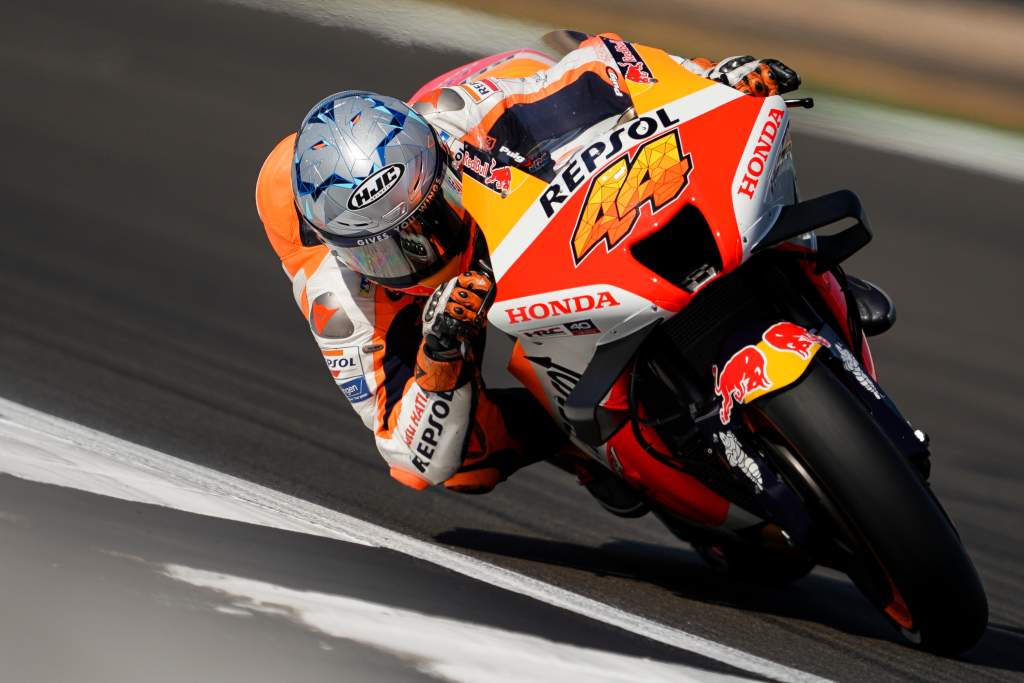 "I cannot blame the tyres this time, we are not good enough, that's it. It's simple like that," Espargaro said after qualifying.
"OK my qualifying didn't go well because of electronical issues [that compromised him] but my laptime would be the same as last year.
"It would still be 1.1s slower than them [Zarco]. I've been regularly 0.9s-1s slower than them every session and this is the reality."
Espargaro's factory team-mate Bradl, who is standing in for the injured Marc Marquez, was only 0.028s faster in 18th place – and that will become 21st on the grid after the stewards handed him a three-place grid drop for impeding.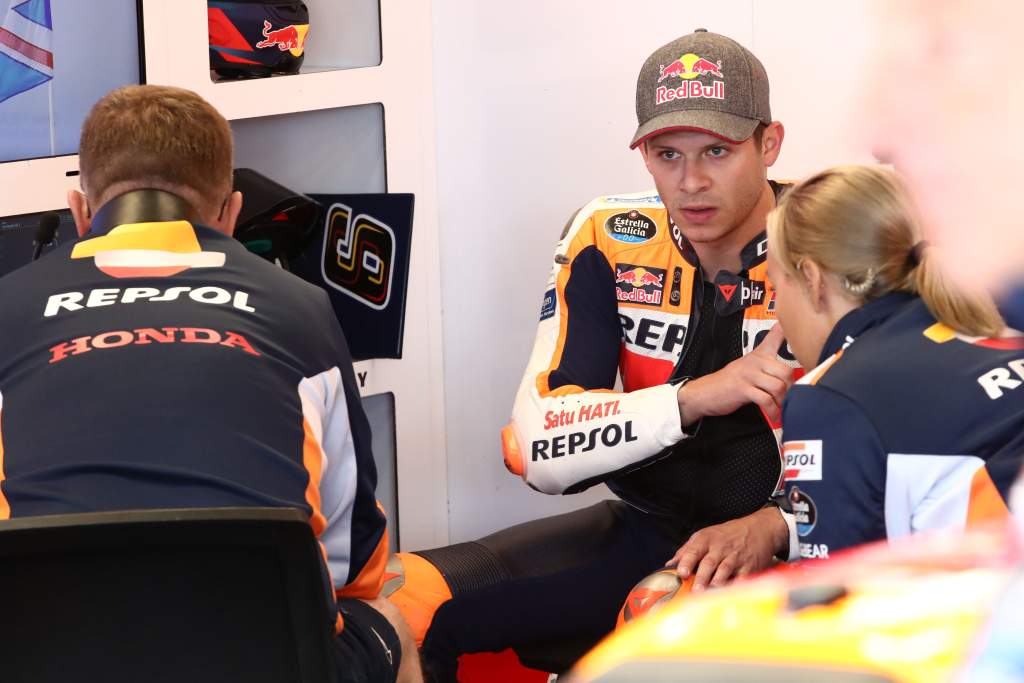 "[It's OK to] focus on 2023 because tomorrow's race will not change my life, if I will be 14th or 22nd, but we can change something if we can start to prepare the next year now," Bradl said.
"And then be more competitive for 2023 and hopefully Marc will be back soon, so we can involve him in the project, because he is the guy who usually has the speed and the experience.
"So as soon as he comes back we have to be strong together to find the pace for next year's bike."
Bradl said Marquez is already "involved" in the direction of the 2023 bike and "knows what we're doing".
Repsol Honda Team Manager Alberto Puig revealed Marquez's condition is "improving" and he'll have an "important check" at the end of August to understand exactly where he is in the healing process.
The team will decide when he can return to the bike based on the results from that specialist.
Week 9. Start swimming🏊🏼‍♂️#rehab pic.twitter.com/Zpoyat1mlk

— Marc Márquez (@marcmarquez93) August 3, 2022
"We hope, we expect and we even pray that he is OK for the next test and after that, so we can try get a better understanding of our problems on the bike and he can guide us with his comments to improve the current situation," Puig said.
Honda brought a new bike concept for the 2022 season, but it's failed to pay dividends – with Espargaro's third place in the season opener the manufacturer's only podium of the year.
Bradl says Marquez's hiatus and his own shift from test rider to stand-in has hampered the development of the machine.
"I'm curious to see what the change will be [in 2023], but at the moment it's also a hard life for all of us – for example, we have needed to cancel all the Misano tests as a test rider for me because I was busy doing GPs," Bradl explained.
"So it's kind of a consequence that we are a little bit back in terms of development, trying the things, and hard, hard life we have right now.
"We can complain but this doesn't change anything. We have to, yeah, see the future and then face it how it is."
When asked if the current fundamental concept of Honda's 2022 was worth sticking with, Bradl replied "yeah, otherwise I can stay at home".
"We all will not give up, even though we are in a hard life," he added.
"For example, Aprilia [which Bradl rode for in the past] now seems to do very well – and they have suffered, for many many years.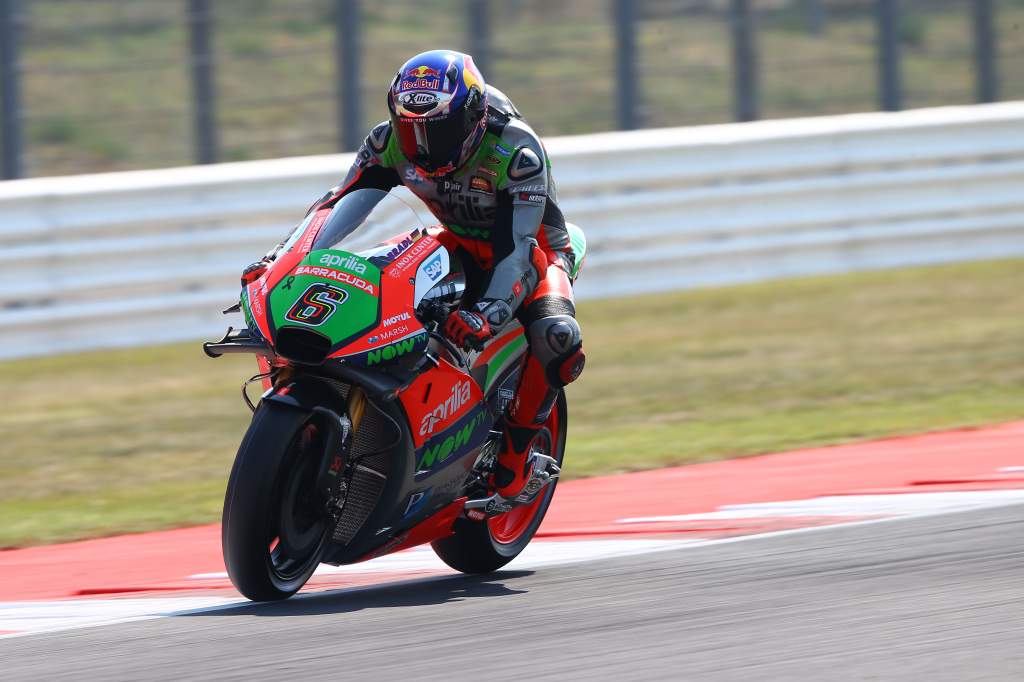 "Now we are in a difficult moment, and we are Honda, so we will overcome this."
Honda is trialling a new chassis on the LCR Honda of Takaaki Nakagami this weekend and while he believes it helped him in practice, it translated into a difficult Saturday.
He crashed in FP4 before struggling to 20th in qualifying, over eight tenths off a place in Q2.
"To be honest was a really tough day," Nakagami said.
"Honestly I didn't expect that big a gap to the top to get to Q2. We're struggling a lot with the feeling of the bike.
"We lost the confidence, it's really difficult.
"Honda couldn't improve [versus last year] so I don't know. We're lost, and again, we don't have any feeling so that's why we cannot push.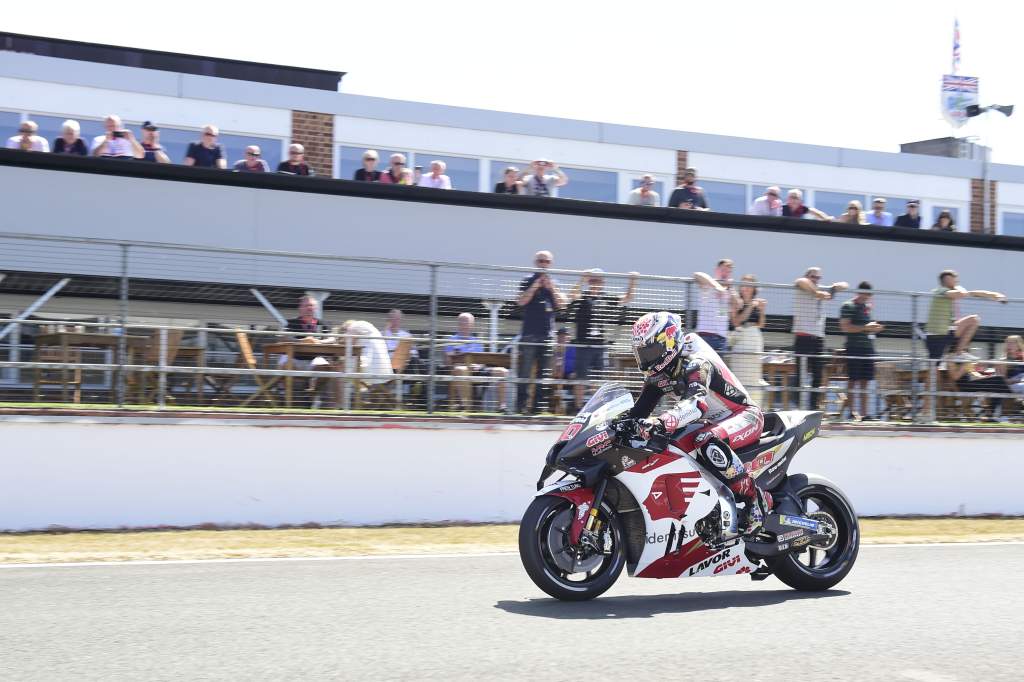 "If we push it's easy to crash so the confidence is very low. I didn't expect that big a gap in qualifying but let's see [what the gap is] tomorrow."
Nakagami added that the new frame wasn't the problem and that it was likely "aerodynamics or bike balance".
His Ducati-bound team-mate Alex Marquez said he'll "happily have something new that is working" but is otherwise focussed on "small changes" before the end of the season until that's possible.