The 2022 German Grand Prix marked a nadir in Honda's MotoGP history, as it failed to score a single constructors point for the first time since the 1982 French Grand Prix at Nogaro, boycotted by its riders on safety grounds. Yet, while it marked a low point in the season, Honda may not yet have reached its rock bottom for the year.
The only Honda rider to finish last Sunday was test rider and semi-permanent Marc Marquez replacement Stefan Bradl, who limped home outside the points in 16th place. His Repsol Honda team-mate Pol Espargaro failed to finish, pulling into the pits with a third of the race to go as pain from his bruised ribs (suffered in a free practice crash) got too much.
However, both of them also faced other issues too – with the latest aerodynamic updates to the RC213V conspiring to blast the pair all race long with red hot air. Not just an issue on Sunday, when temperatures at the Sachsenring reached an unseasonably warm 35ºC, but all weekend, it seems something about the latest-spec front fairings is making them blow hot air across the riders' feet and hands.
In fact, it got so bad for Bradl that he admitted afterwards that points were probably on the cards until the problem (compounded by riding in the hot exhaust gases of other bikes) got too much for him, forcing him to drop back out of the pack in the search for clean and cooler air.
Clearly more than something simply triggered by the outside air temperature, it has to present a real concern for the remainder of the season as MotoGP starts to gear up for the traditionally hotter end-of-season races. If it was an issue at the Sachsenring, just imagine what the sweltering temperatures of Buriram or Sepang will bring in the Thai and Malaysian Grands Prix.
Even worse, it's a problem that's essentially now unfixable, too, with Honda having brought the new fairing for homologation – something that means it's now restricted from bringing another until 2023. Honda is, essentially, stuck with what it's got – which if it wants to actually see riders finish races and not get badly burned in the process most likely means reverting back to the original 2022 design and losing whatever benefits came with the new one.
And yet, somehow, at satellite team LCR things were even worse. Both its riders never had a chance to discover the problems with hot air, retiring early on. For Taka Nakagami, it was another crash – surely one that spells the end of his MotoGP career for next year and beyond, as Ai Ogura continues to charge his way up the Honda talent progression route in Moto2.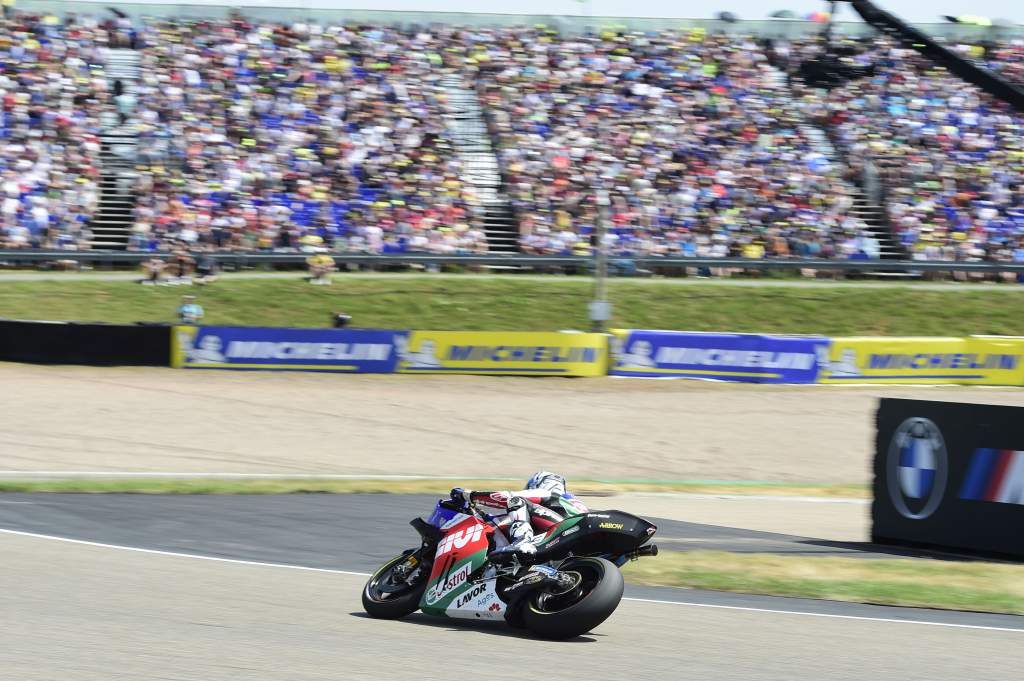 Alex Marquez's race didn't end of his own accord, though. Instead, he was forced into the pits with a stuck rear ride height device – a technical error to compound an already dreadful day for Honda, a manufacturer which has always been able to rely on reliability above all else in MotoGP.
One rider unable to stay on the bike, another forced to stop when his machine broke. A third left physically unable to continue, and the only one to finish a substitute only capable of fighting for the last handful of points. Things don't get much worse for Honda, do they?
Well, arguably, yes, they do. We've only reached the halfway point of 2022, and there's a not-zero chance that, given what was seen in Germany, this won't be the last time this year something similar happens. Because the reality is that the state of Honda's entire MotoGP project right now seems to be in turmoil.
A radically different RC213V for 2022 was supposed to fix many of the old issues with the bike, flipping the balance from corner entry and front feeling to rear grip and drive – an attempt to make it more rideable by anyone but Marc Marquez and a concession to Espargaro in particular after a year of essentially being shoehorned into a team leader role thanks to Marquez's ongoing injury woes.
And yet, despite starting the season strongly, especially in testing, it seems like those objectives haven't been met. Instead of taking a bike that was at least good at one thing (even if Marquez was the only rider who could do that thing) and making it good at another, the result now seems to be that the teams have a machine that is totally incapable of doing anything right.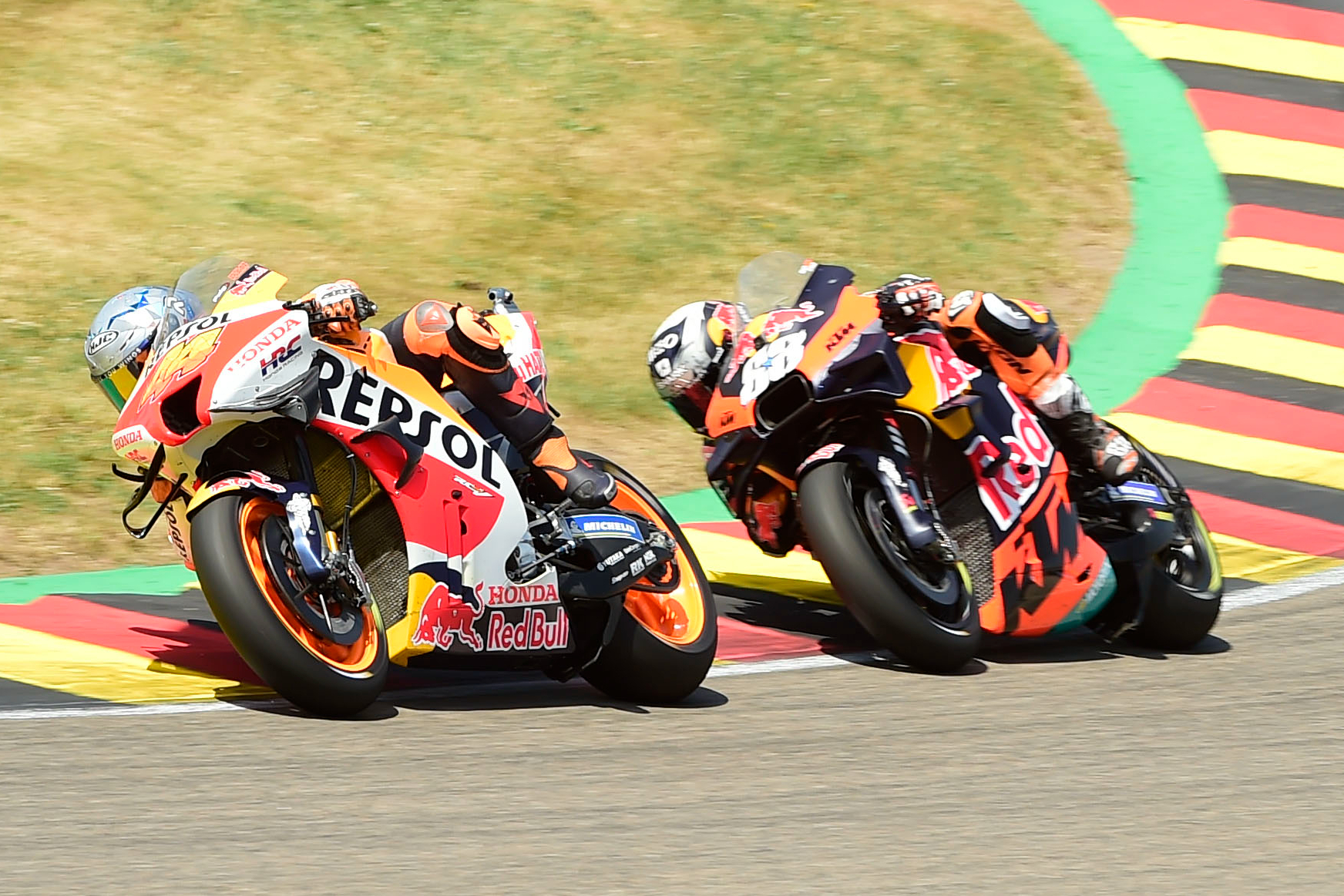 Despite the assurances of Repsol Honda team boss Alberto Puig – who this week claimed that the RC213V is still competitive in MotoGP – it's hard to believe that there's a way that even Marquez could get back to winning ways on this machine at any track that isn't one of his super-strongholds.
That's clearly what Honda is betting on, however, with Puig also putting a timeline on Marquez's return from his latest surgery for the first time, hinting that it's imperative that he makes it back onto a bike at least in time for the final tests of 2022 so that he can help steer next year's development.
November is a long time away, though, and there's going to be a lot of tough days for the existing squad between now and then…