Aleix Espargaro says he has been analysing title rival Fabio Quartararo this MotoGP season – and believes his costly Assen mistake came from his level of confidence.
Quartararo lost the front while sending it down the inside of Espargaro at the Strubben corner for second place in the Dutch TT, taking himself and his Aprilia adversary into the gravel, before crashing again later in the race.
It has reduced his points lead over Espargaro from 34 points to 21, with the Spaniard managing to shrug off the collision and recover to a spectacular fourth at the chequered flag.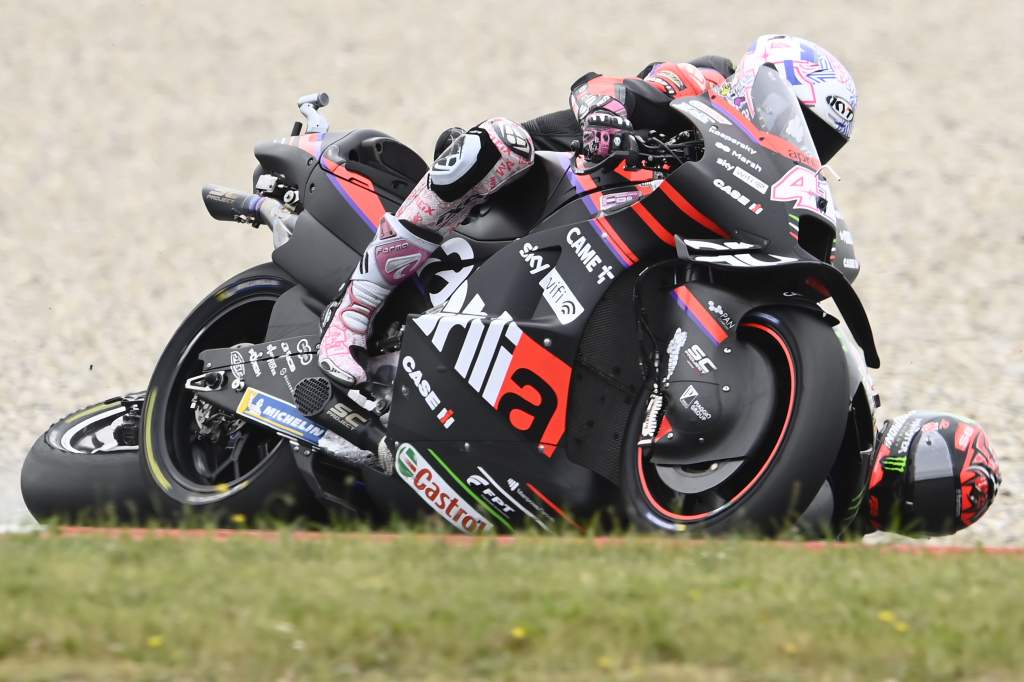 Quartararo apologised to Espargaro after the race and ascribed the initial crash to a "rookie mistake" borne out of impatience – and Espargaro offered a fairly similar assessment, albeit naming not impatience but rather a high level of confidence as the culprit.
"I was very strong in that place and Fabio knew it," Espargaro said of the Strubben corner.
"The reason why Fabio did his movement is because his feeling with the bike is super-high. We saw it also in Germany, corner one with [the overtake on] Pecco [Bagnaia].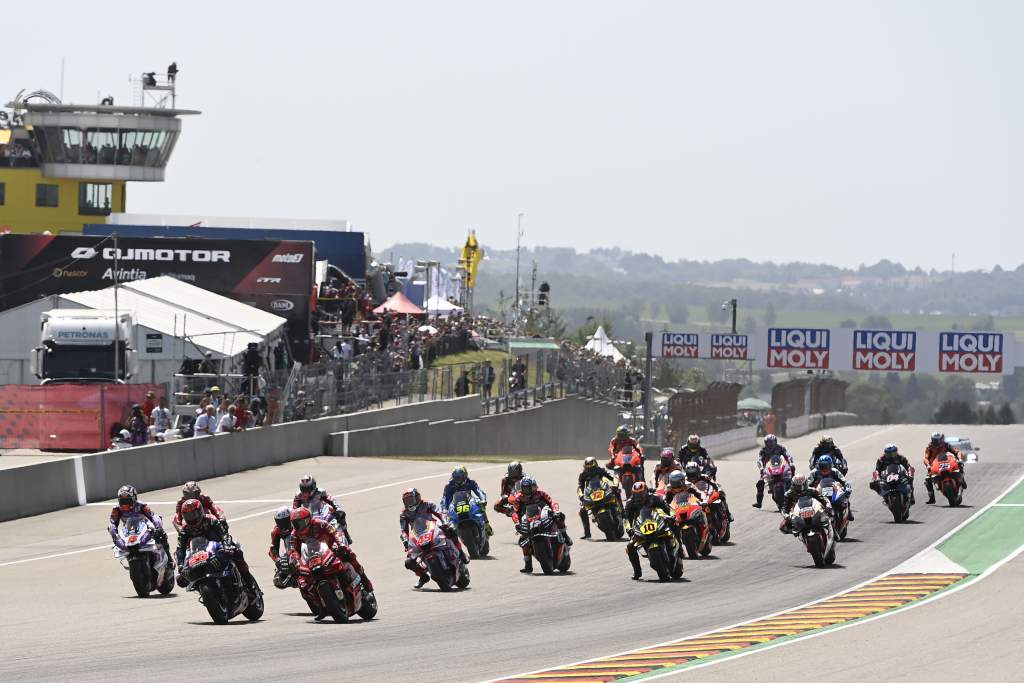 "He's not a dirty rider but his confidence is that high."
While Quartararo had come into Assen with just one practice crash, one qualifying crash and no race retirements all season, Espargaro had been sounding confident that his rival's 34-point lead was assailable because the Frenchman was not immune to mistakes.
Asked about being proven right after the Dutch TT, Espargaro said: "I'm an old man of this paddock, I like to analyse how the things go, I know the category, know the bike, know my rivals.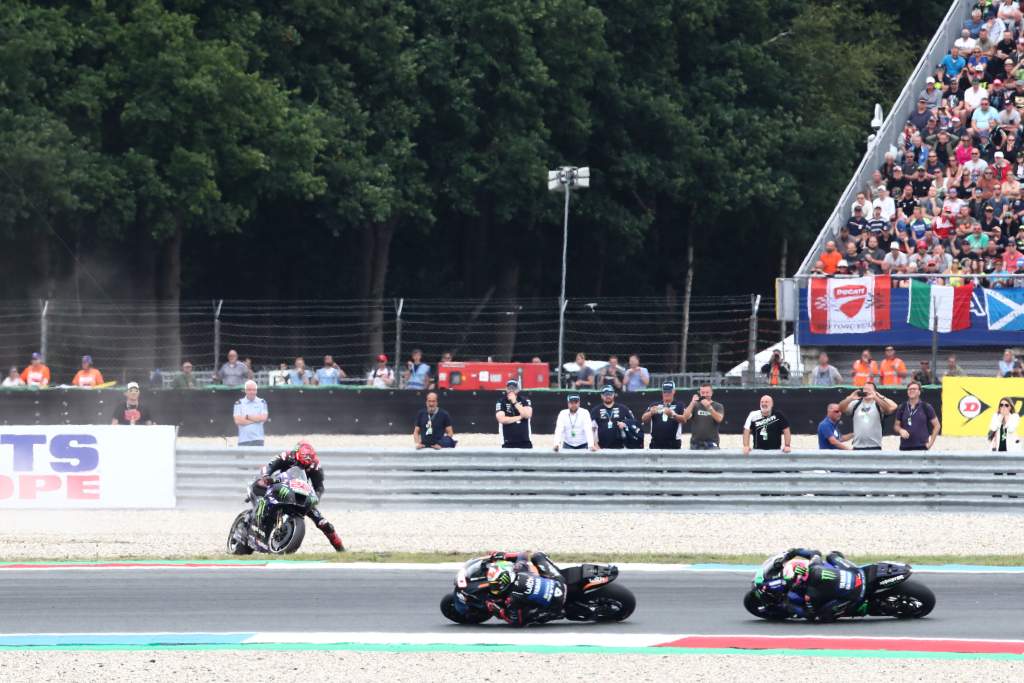 "I know the confidence of Fabio, and I also took a lot of time to analyse him on the videos – the races, the sessions, everything.
"I know how he's riding. His level of confidence is super high, but when you're in that moment it's not that easy, when you are that fast, to maintain this, to make no mistakes.
"Today, it's not that he was arrogant. But because he felt super, a lot faster than the rest, he made a bad judgment.
"I knew that this could happen. From this moment I said to myself – Fabio is almost perfect, he made no mistakes during the season. So if he's done one mistake, you have to take profit."