Honda MotoGP rider Pol Espargaro has dismissed the suggestion that he has already been told he will not be retained, but says he would have little trouble accepting the end of his Honda stint or his MotoGP career as a whole.
A MotoGP regular since 2014, the 30-year-old joined Honda last year and has largely struggled to live up to expectations set by his excellent stint at KTM – even though he is Honda's sole podium finisher this season so far.
The shadows of Fabio Quartararo and Joan Mir, two potentially disgruntled champions regarded as possible Honda targets, have loomed large over Espargaro's future throughout the year – with his contract expiring at the end of 2022.
And while both Quartararo and Mir seemed to be nudging towards renewals, Mir – alongside team-mate Alex Rins – has suddenly become a free agent with the news his employer Suzuki was looking to exit MotoGP.
A subsequent report in La Gazzetta dello Sport has even gone as far as suggesting that, with Mir on the market, Espargaro has been informed his services will not be required by Honda beyond his current deal.
But speaking ahead of the French Grand Prix at Le Mans, Espargaro issued a stern denial that appeared to be aimed at the report in question.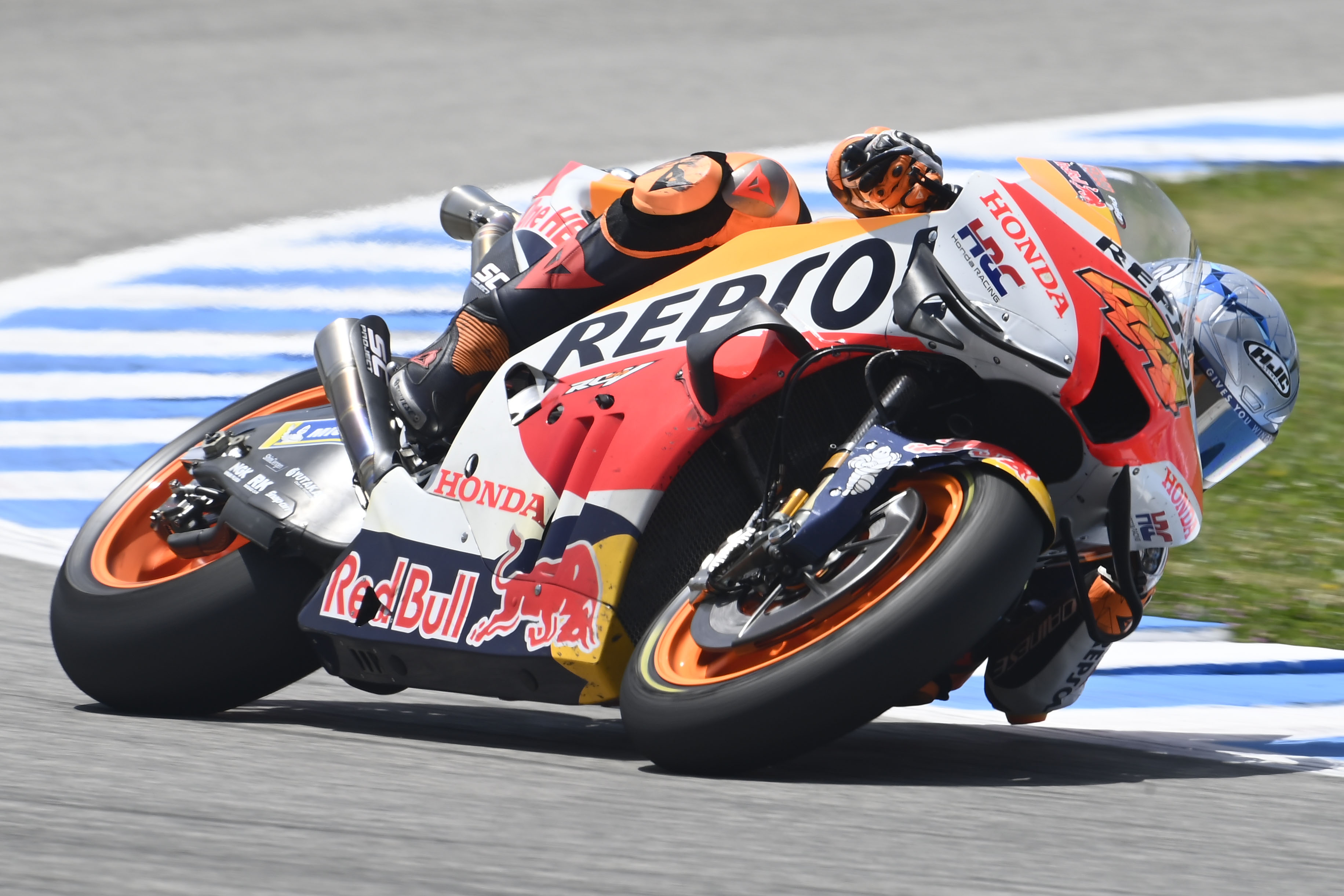 "There are two ways of calling this – rumours or fake news," he said. "We are in a world where we are more and more surrounded by fake news.
"It's started with an Italian journalist that Alberto [Puig, Honda team boss] told me something after the race. I swear on my daughters, this is not true, it's fake.
"But we are saying all the politics around the globe and everything, how the world is going with the fake news, it's difficult to control.
"At the end of the day, what I tell you is that, until it's official, I will not comment about rumours. Rumours are rumours, fake news are fake news. I'm going to be here till Valencia, and when there's going to be something official, then we're going to talk about it.
"But till that moment, both parts are OK, Honda and myself, and we will keep working this weekend as always and hopefully we can do a good race."
Espargaro refused to be drawn on any specifics, saying he had no deadline for having a 2023 decision in place, but he was also quite candid about the possibility of losing out in the rider market reshuffle.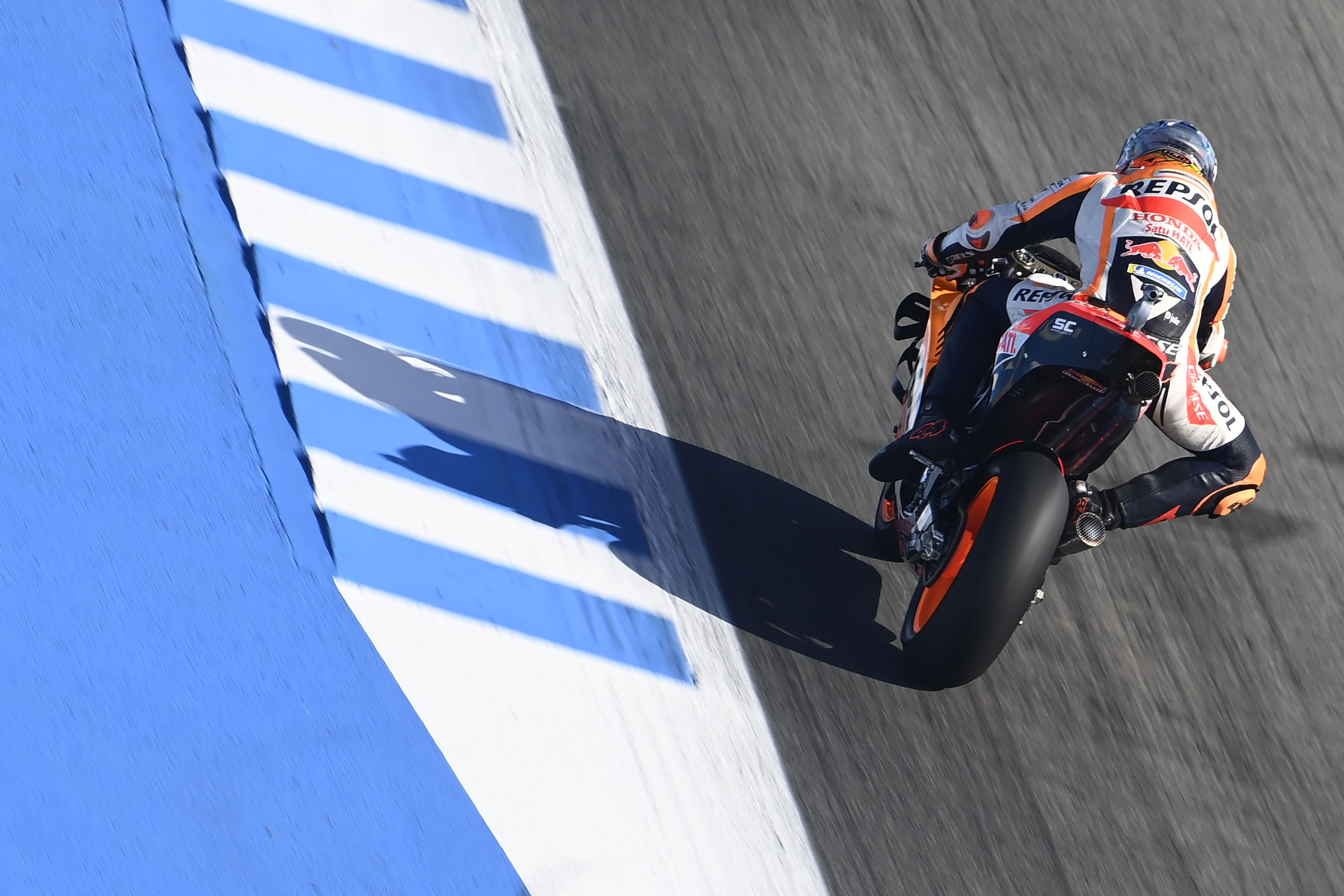 He said he was not more worried "than in the past", adding: "I'm a racer, a MotoGP racer, and I want to be here, racing in MotoGP.
"But at the end of the day I'm a racer. If I'm not going to be here, I'm going to be in another place. If not, I'm going to be, I don't know, team manager or whatever.
"I had an amazing career," he continued. "Whatever is going to come – hopefully it's going to be as a MotoGP rider again, but if not, I had an amazing career, I've been fighting with the best riders in the world for many, many years, I'm pleased with my career.
"But for sure I want to stay here. This is for sure. But I'm not worried. I would be worried at 21 years old, not now.
"I've been in this situation many many times before. When I was a satellite rider [at Tech3 Yamaha], I was changing or renewing the contract every year. So every year I was in the situation I'm now. And I survived. I think I will survive one more time."