Suzuki MotoGP riders Joan Mir and Alex Rins have shed some light on how their plans are progressing in their first press appearances since news emerged that Suzuki was intending to leave the series.
While Mir is likely to be the hotter property of the two, by virtue of being both younger and the 2020 world champion, the 24-year-old made clear his discomfort at discussing the situation – with both himself and Rins appearing aware that they will have an easier time finding new employment within MotoGP than their crew members and other Suzuki staffers.
Rins was willing and planning to remain with Suzuki before the news came out, while Mir's manager Paco Sanchez indicated to The Race that his client had been closing in on a renewal – even if Mir himself was not willing to discuss how far along his Suzuki negotiations had been.
"From Jerez we were officially on the market. We were in negotiations with Suzuki, before everything happened. Now, for sure, my manager will have more work than he expected," Mir told the written press at Le Mans, interspersing his sentences with muted chuckles.
"He's speaking with Honda, with different manufacturers, to try to fix my future. Yeah. Not easy.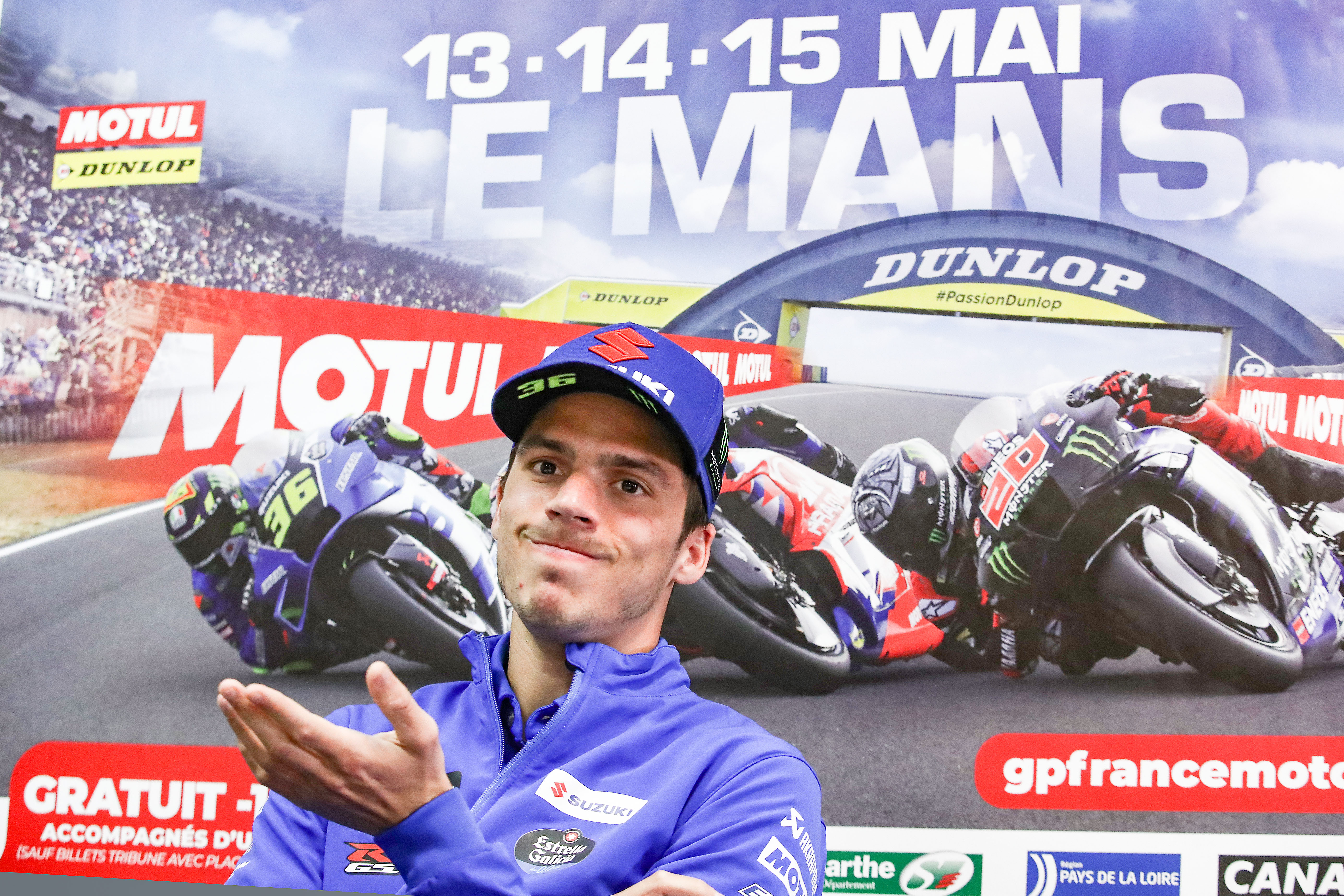 "If you ask every rider in the paddock, they will say they prefer to have the future fixed than not. I think it's the same for everyone. As soon as we will get something, it will be better for me, for everyone. "
In a different interview, Mir told MotoGP.com that he was "calm" about the situation as he trusted Sanchez to find a good solution, and that he expected to "soon have news about it".
Pressed about the prospect of joining Honda – and the scattering of rumours that he'd already agreed to race in Repsol colours – Mir said: "About Honda, nothing is signed. As I said, we are officially on the market.
"For sure my manager will speak with all of them. And we will evaluate at the end and we will take the best decision for my future."
It was clear, however, that Mir's coyness wasn't just to do with the normal practice of not disclosing too much about ongoing negotiations, but also because he very much did not relish the circumstances.
This was apparent in his answer to the question of whether he would prefer to bring his crew – including the likes of highly touted crew chief Frankie Carchedi – over with him to his next destination.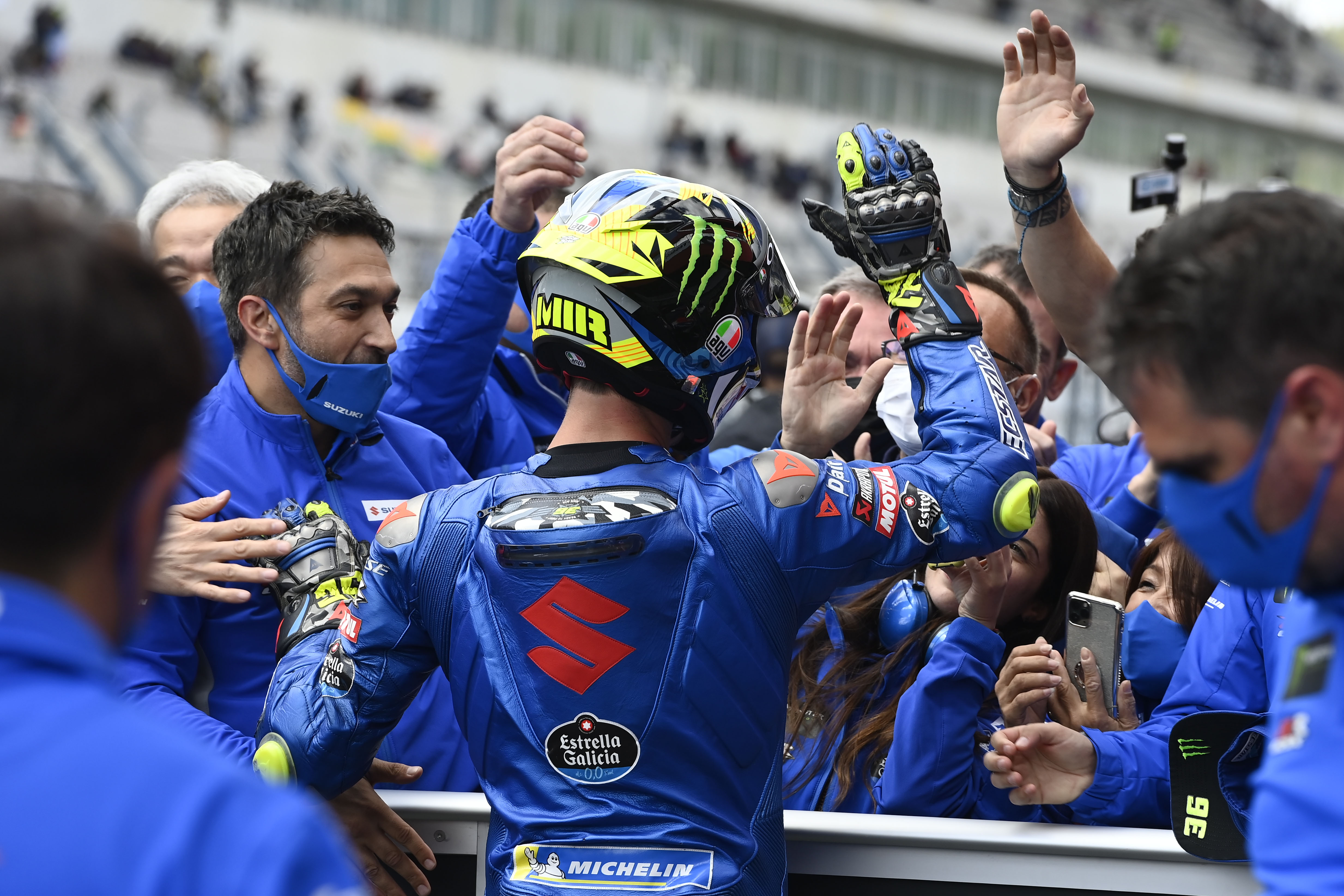 "This is a really good question," he acknowledged. "In the situation that we are living, for sure you say, 'Wow, if I can have my team, it's great'.
"But also we have to consider, we have to see where I will go, what will be the conditions of the people in the team that we will go to, if they want to leave, if they want to stay, if they've been working there for many years. There are many things.
"My team, we have scored really good results and we have a really good atmosphere inside, but sometimes there's things that you cannot control.
"And I'm sure that in case that we go to another manufacturer, they will have the reasons if they don't want to replace [staff]. We have to see. It's difficult.
"For me it's difficult to speak about this. Because more than next year, me, rumours of Honda, rumours of here, there, it's the respect that I have to my team.
"It's not easy to speak in front of all of you about this. I'm not comfortable in this situation."
Team-mate Rins, for his part, made it clear he believed "he can find something for next year" and was likewise more concerned about crew members than his own future.
But he also acknowledged he didn't yet have any offers lined up, saying that "I only have forks [rather than offers] on the table right now".
"Sincerely I don't know. In the moment I don't have nothing for next year," he told the written press.
"For this thing I have a manager that for sure he's going to be a bit busy compared to the last weeks."
He added: "The rider market has changed now because we are leaving, Joan and me, we are leaving Suzuki… well, they're leaving us.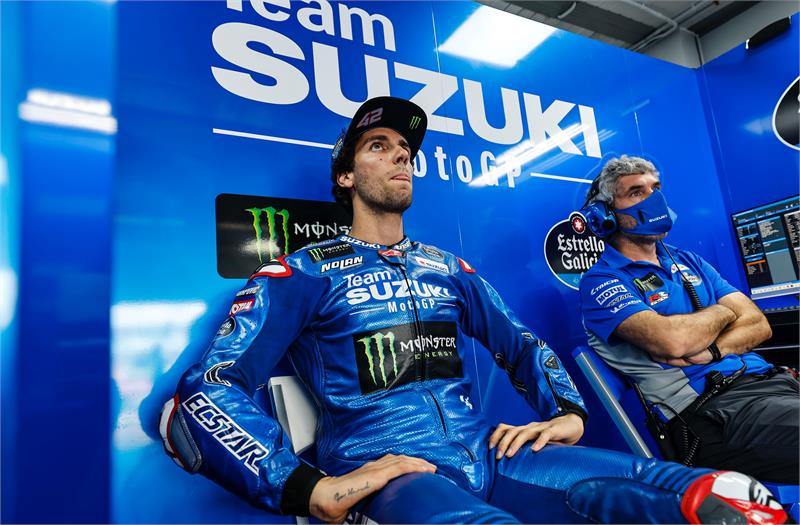 "So we need to go somewhere. And I don't want the bad things for the other riders, I don't want that one team puts away one rider to put me in – but… [it may have to be the case].
"It's super hard they [Suzuki] took the decision. As a rider I need to continue doing what I'm doing."
Rins would not be drawn on whether he would prefer to ride a V4 engine or an inline-four like the one in his current GSX-RR bike, saying "I'm not in a position to decide the bike right now".
He told MotoGP.com that he will look to stay "at the margin" of negotiations, leaving them to his management as "this year is still important for us".
"The pressure to find something is there but right now it's more important to focus on this season."