It's a relatively rare MotoGP weekend that the absolute and undeniable best rider in the race doesn't even feature on the podium – but that's exactly what happened at the Dutch TT on Sunday when contact between Aleix Espargaro and Fabio Quartararo left the Spaniard racing for his life through the pack as the reigning world champion looked on from the sidelines.
Leaving Pecco Bagnaia without any real rivals at the front, he only had to hold off rookie Marco Bezzecchi (who put up a brave effort of his own but was no match for his fellow Ducati rider).
It means that this week's rider ratings are perhaps the most different from any that we've ever compiled before.
Our MotoGP ranking system is simple: the riders who we believe performed the best in every race are at the top, and the ones who underperformed are at the bottom and scored appropriately.
It isn't just about the end result though, with pre-race expectation and form going into a race and a weekend heavily influencing their eventual score, not just the points they scored every Sunday afternoon.
Aleix Espargaro – 10
Started: 5th Finished: 4th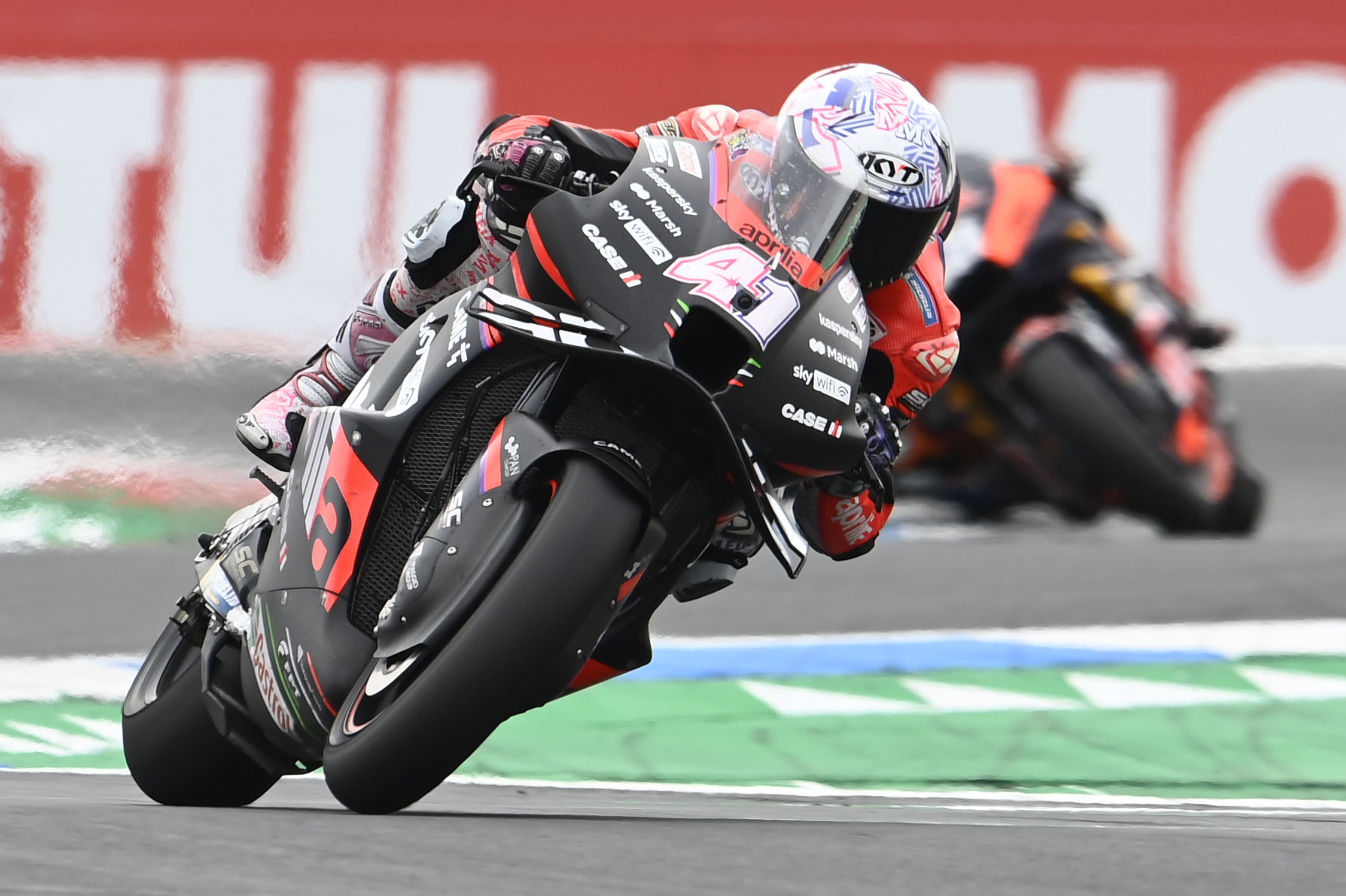 Given the pace that he demonstrated carving his way through the pack from outside the points to within touching distance of the podium, there was only one way that Aleix Espargaro was going to be stopped from winning at Assen – and it was by the way that Quartararo did, by knocking him deep into the gravel traps as he came off.
However, with fourth and an awful lot of championship points, it could well turn out to be a decisive day for the Aprilia rider.
Marco Bezzecchi – 9.5
Started: 4th Finished: 2nd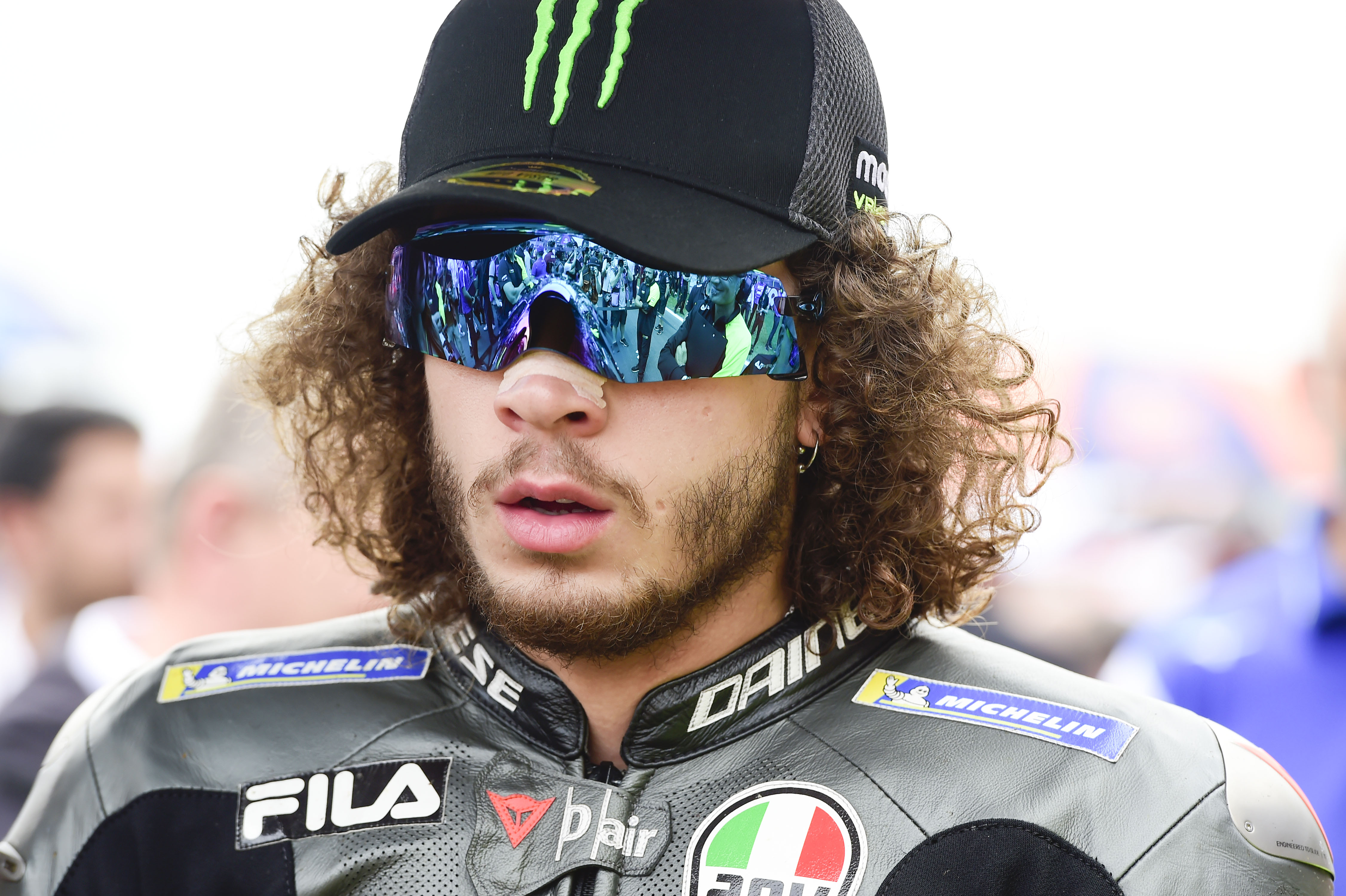 Marco Bezzecchi really had no right at all to be fighting for podiums on Sunday – yet that's exactly what he was able to do in a career highlight for the VR46 rider.
Only the start, not the end, for him, it was a smart and controlled race for the rookie, and based on past form this year he'll have learned lots from it.
Maverick Vinales – 9
Started: 11th Finished: 3rd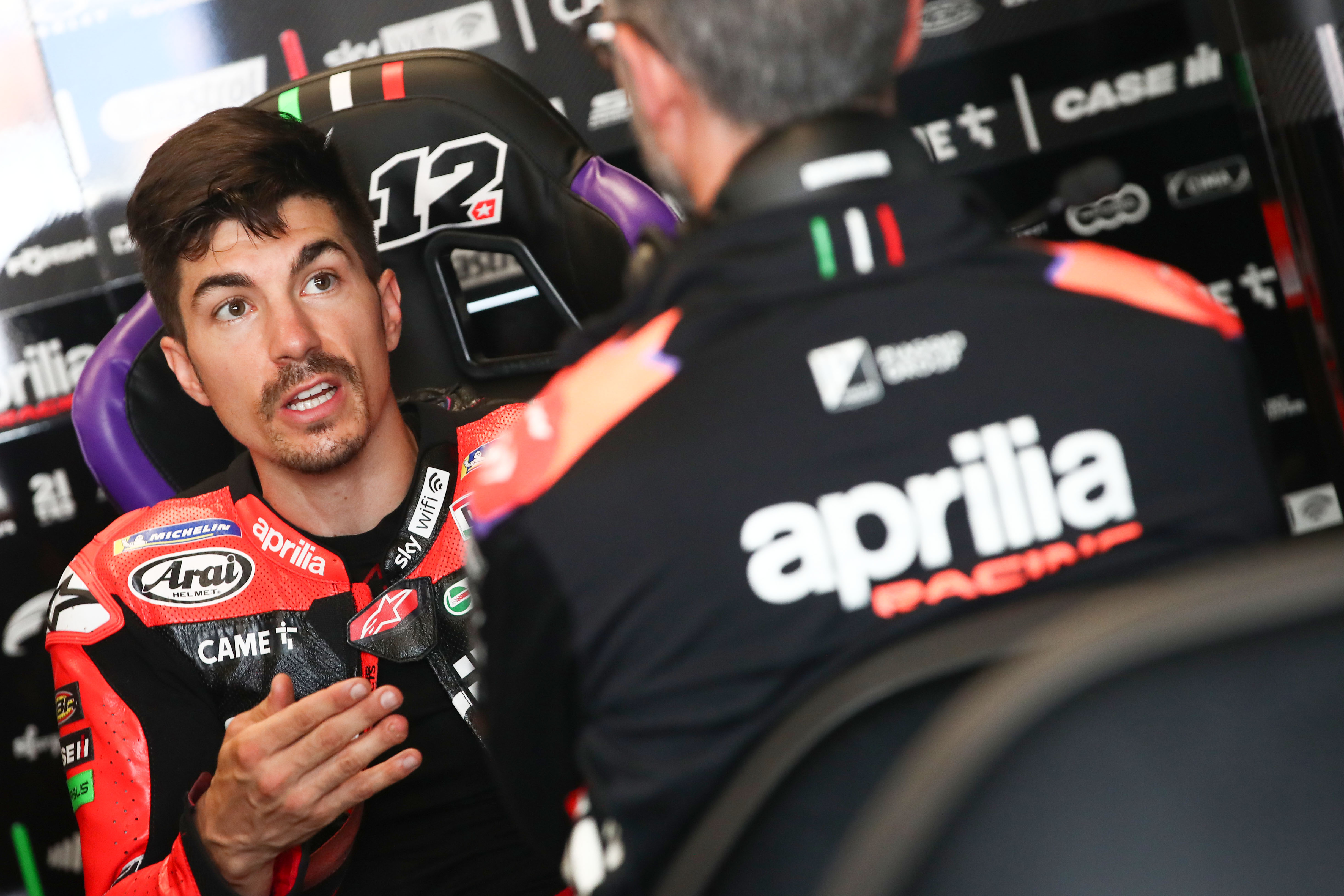 For a long time, Maverick Vinales has been making threats about his Aprilia potential but hadn't yet managed to deliver on any of his promise as he continued with his work of learning how to ride a V4 MotoGP bike.
But he's been edging closer and closer of late, and Sunday's debut podium for the Italian marque was both the culmination of a lot of hard work and the start of something even bigger.
Miguel Oliveira – 8
Started: 8th Finished: 9th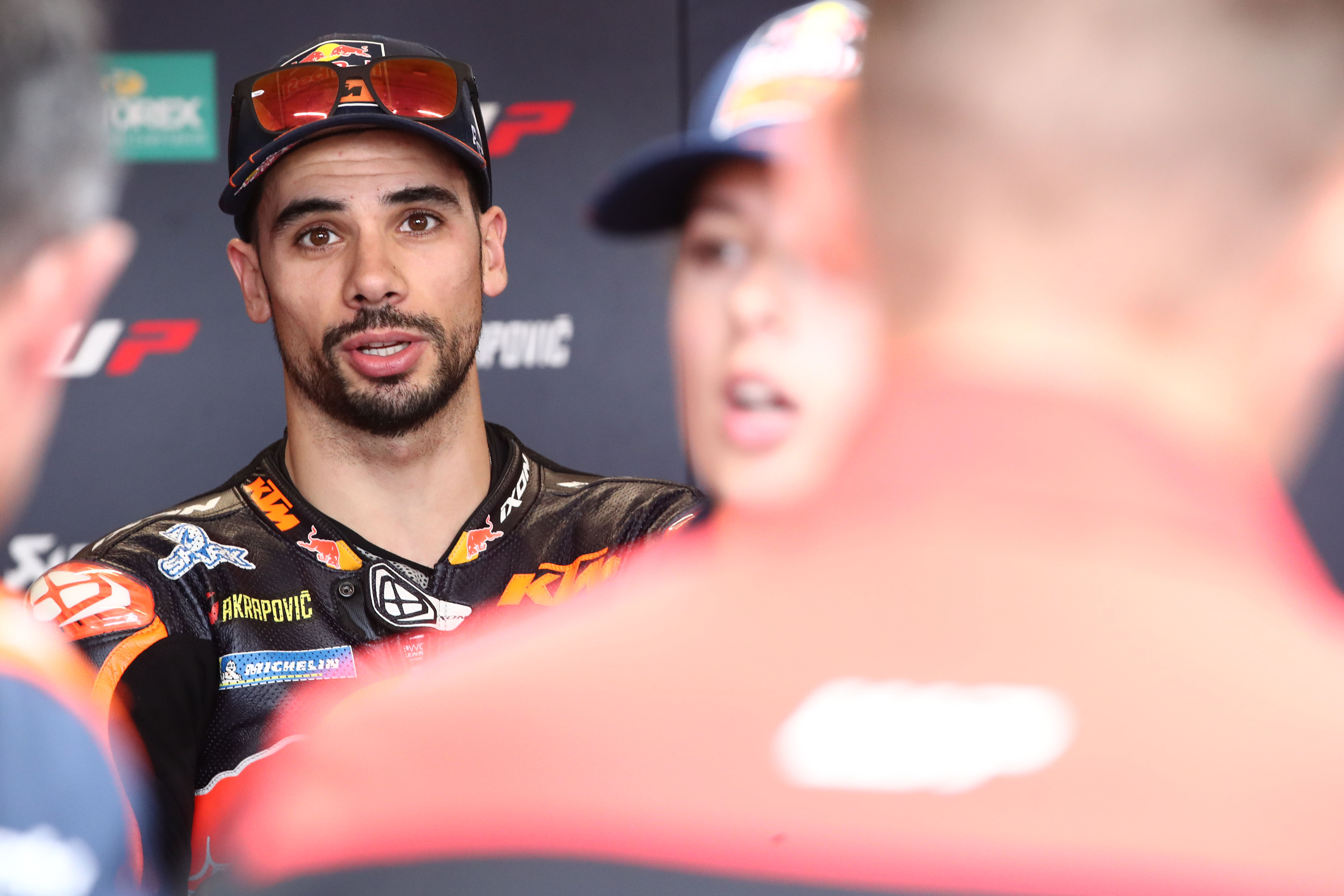 It might not have looked it, but Sunday's ride from Miguel Oliveira was one of the best of his season, given that contact with Joan Mir on the formation lap meant he did the whole thing with no wings at all on the right side of his bike.
It's not an ideal finishing position, but the physical race nicely reflected the resolve to fight he's still got going on after a tough year.
Pecco Bagnaia – 8
Started: 1st Finished: 1st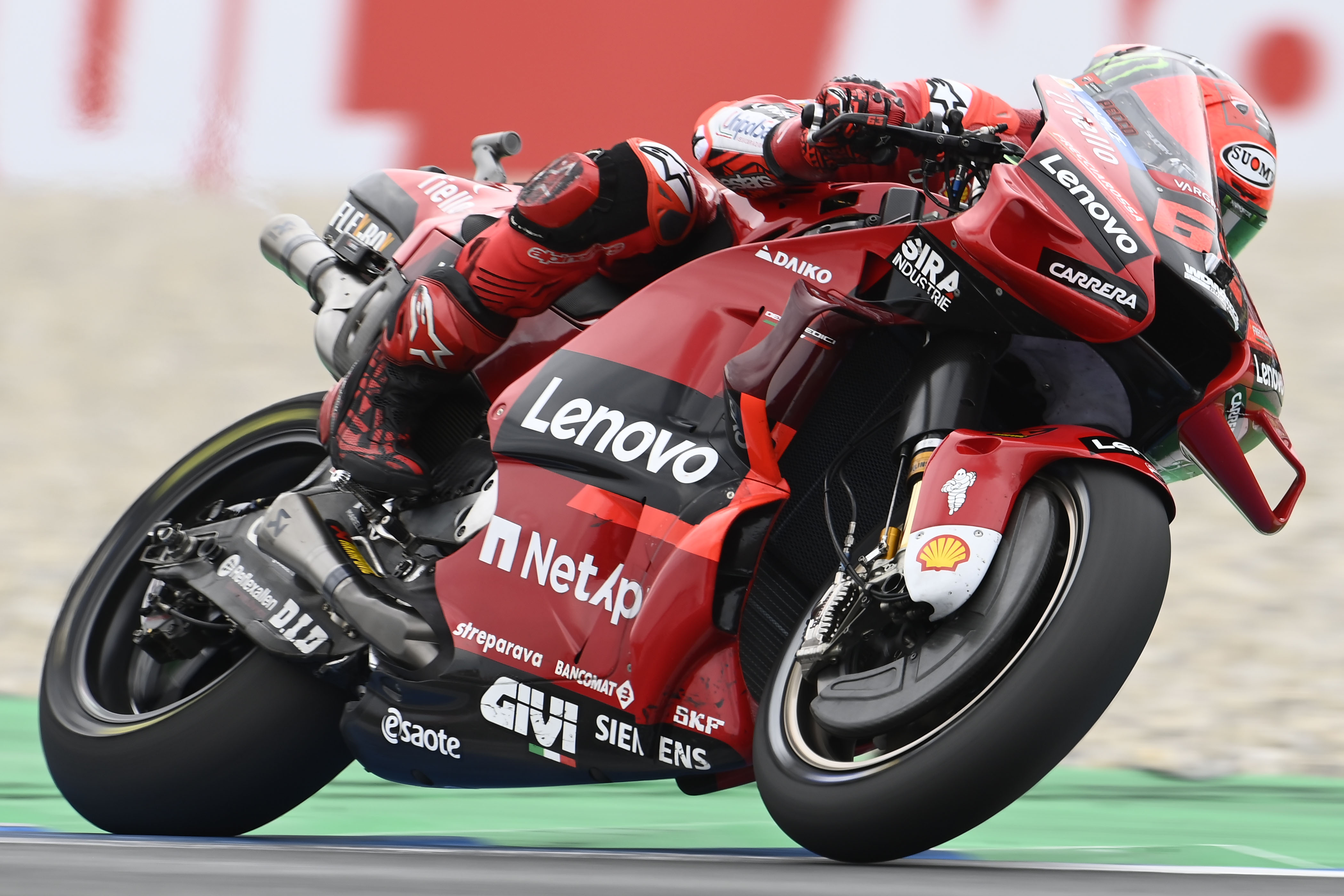 As far as MotoGP wins can ever come easy, Sunday's was a walk in the park for Pecco Bagnaia. Faster over one lap that anyone else but not having the same race pace, it's hard to imagine him finishing higher then third had Espargaro and Quartararo not come together.
Brad Binder – 7.5
Started: 10th Finished: 5th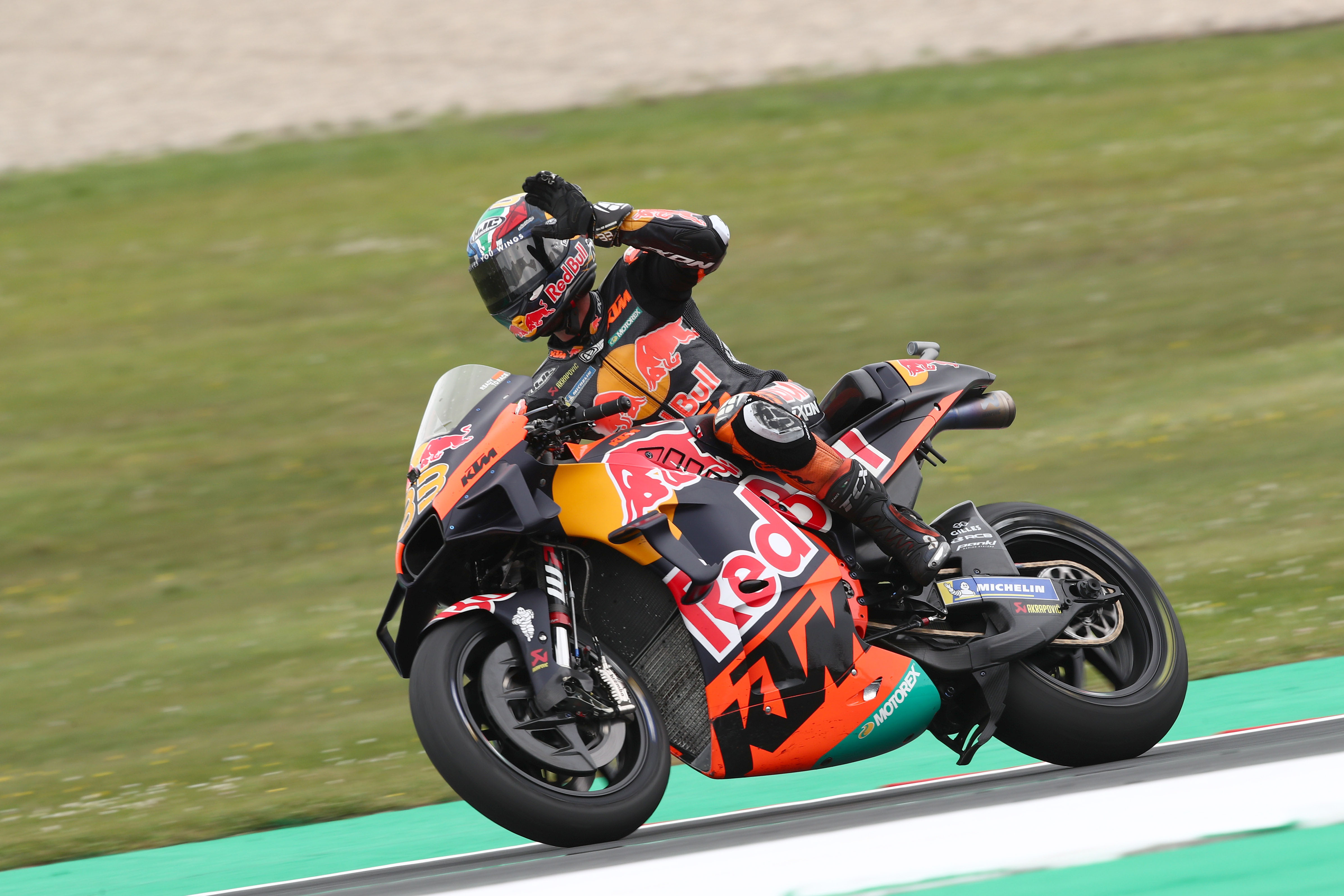 A typically Binder race with a good late charge through the field, it could have been one place better we're it not for the unstoppable force of Espargaro in the last corner – but at least the South African made sure he got the better of Jack Miller.
Jorge Martin – 7
Started: 3rd Finished: 7th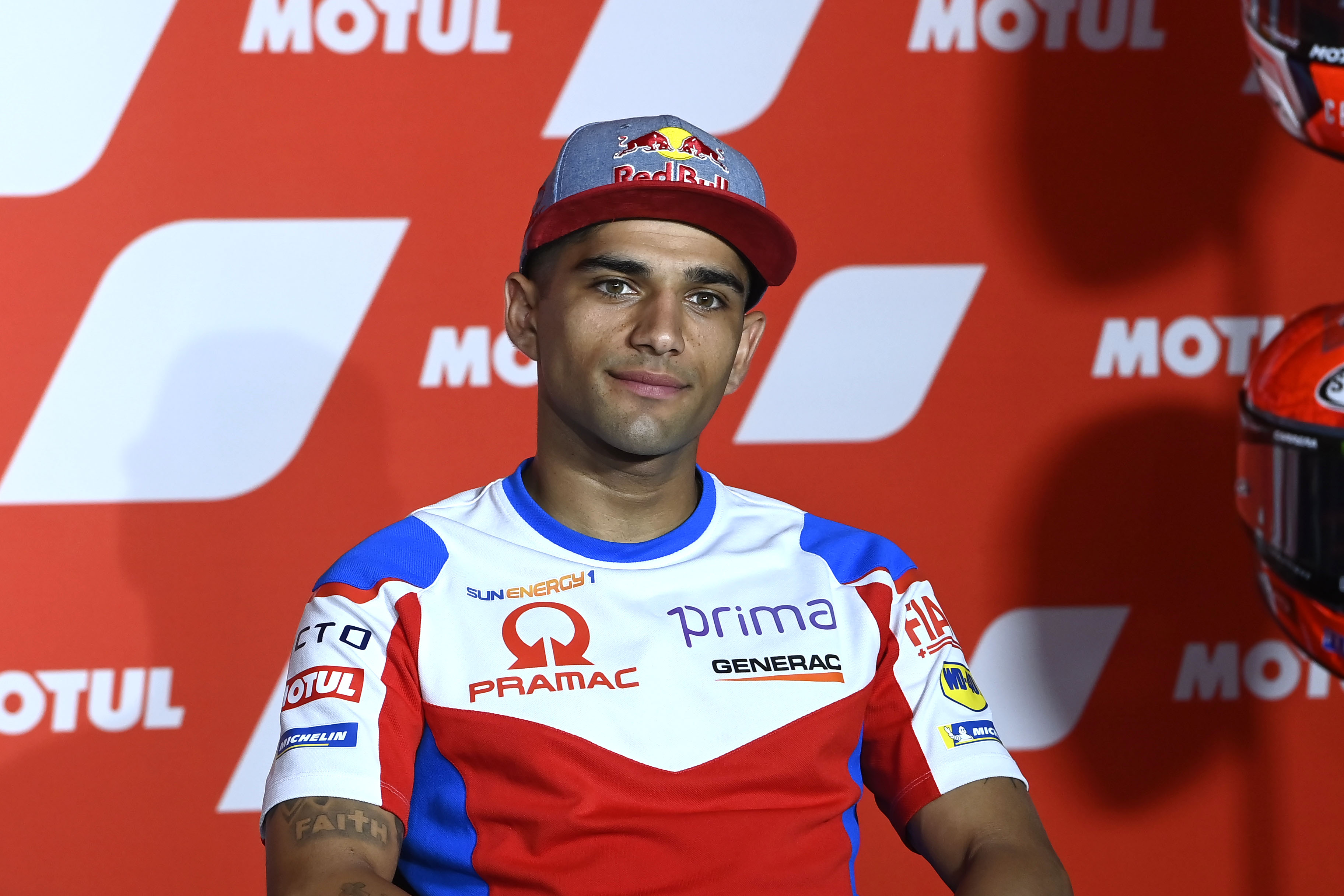 There was more to give for Jorge Martin at Assen – but with a rough time of late and an infection in the spot where he only recently had surgery, you can't exactly hold him too guilty for deciding to back off a little bit and take some safe points at the line.
It would have been easy to crash when the rain started to come, but instead he's going into the summer break having built up some much-needed momentum after a rocky start to the year.
Joan Mir – 7
Started: 14th Finished: 8th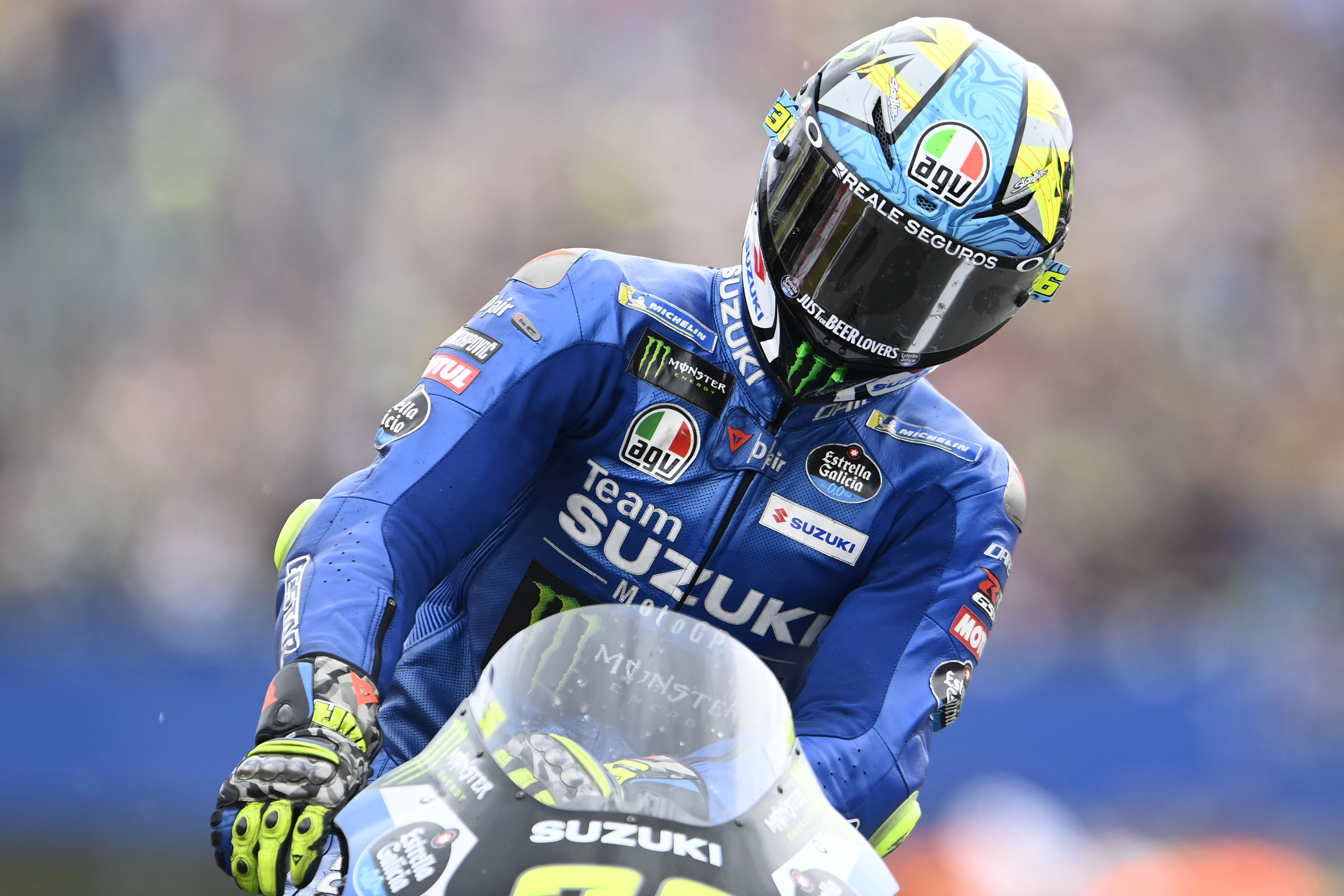 Not the best, not the worst. Like a few others, some momentum for Mir was much-needed, yet at a Suzuki-friendly circuit like Assen, more should have been possible.
Once again tripping himself up in securing a Q2 spot, though, he was left with a lot of work to do from far back on the grid and in the end he paid the price for that.
Taka Nakagami – 6.5
Started: 12th Finished: 12th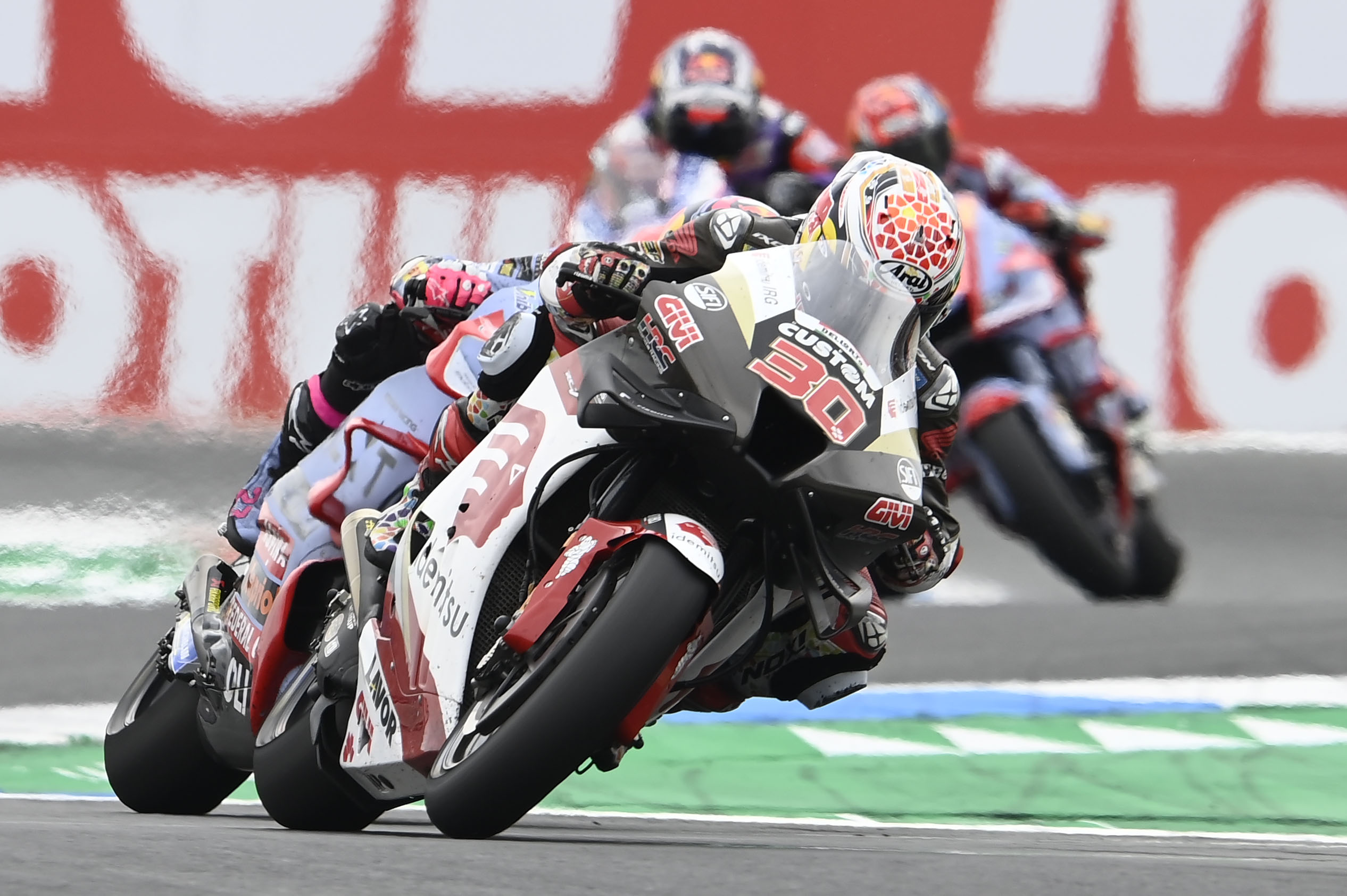 Nothing spectacular from Nakagami all weekend, but he made sure that he was able to return to his 2020 role of top Honda again, and considering he's still carrying the injured sustained in multiple crashes over recent weekends, that's not a terrible thing to be able to say.
Fabio Di Giannantonio – 6
Started: 15th Finished: 14th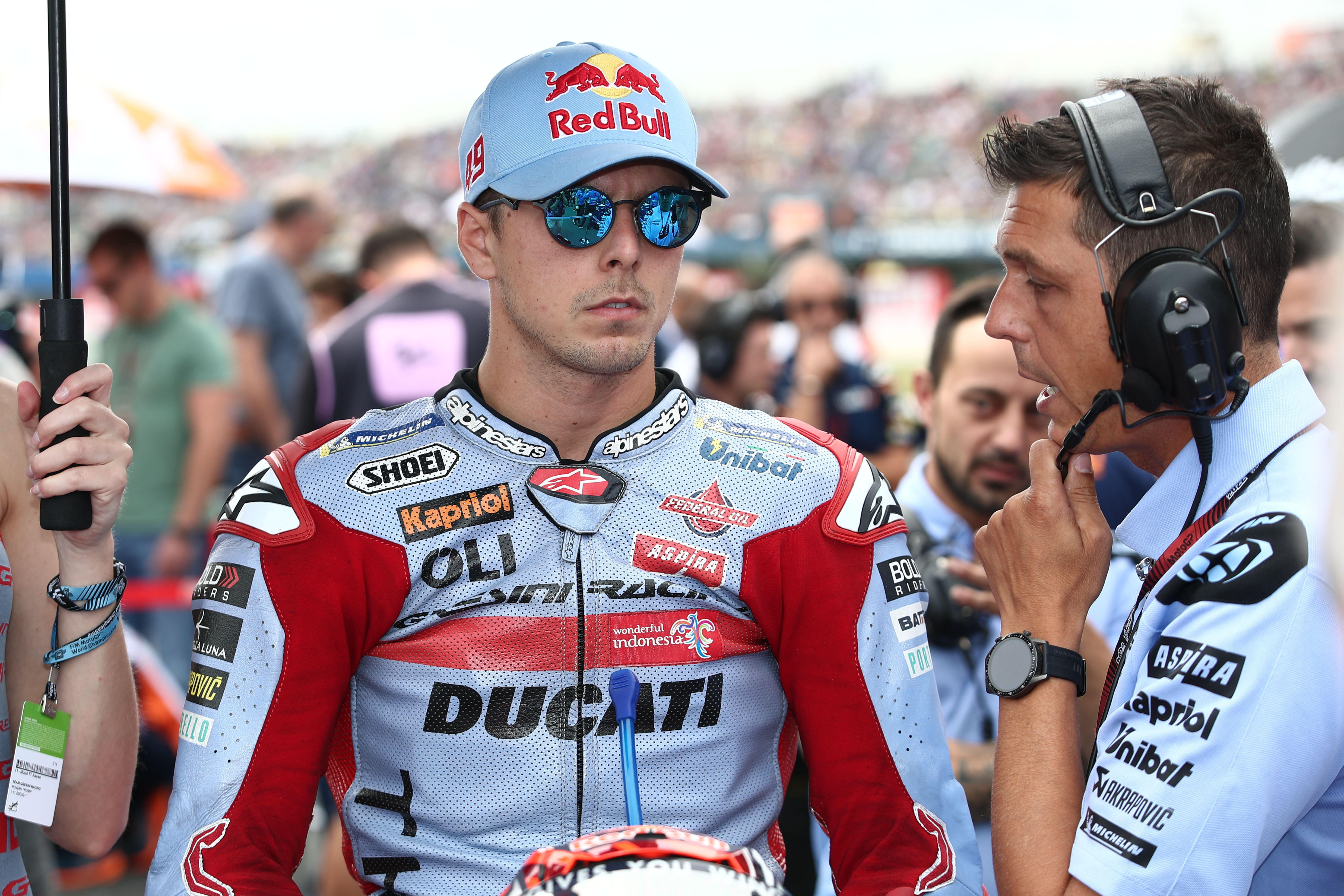 More points on the board for the rookie in tricky conditions means that there's nothing to moan about for Di Giannantonio on the weekend where he (deservedly) secured his future.
Jack Miller – 6
Started: 6th Finished: 6th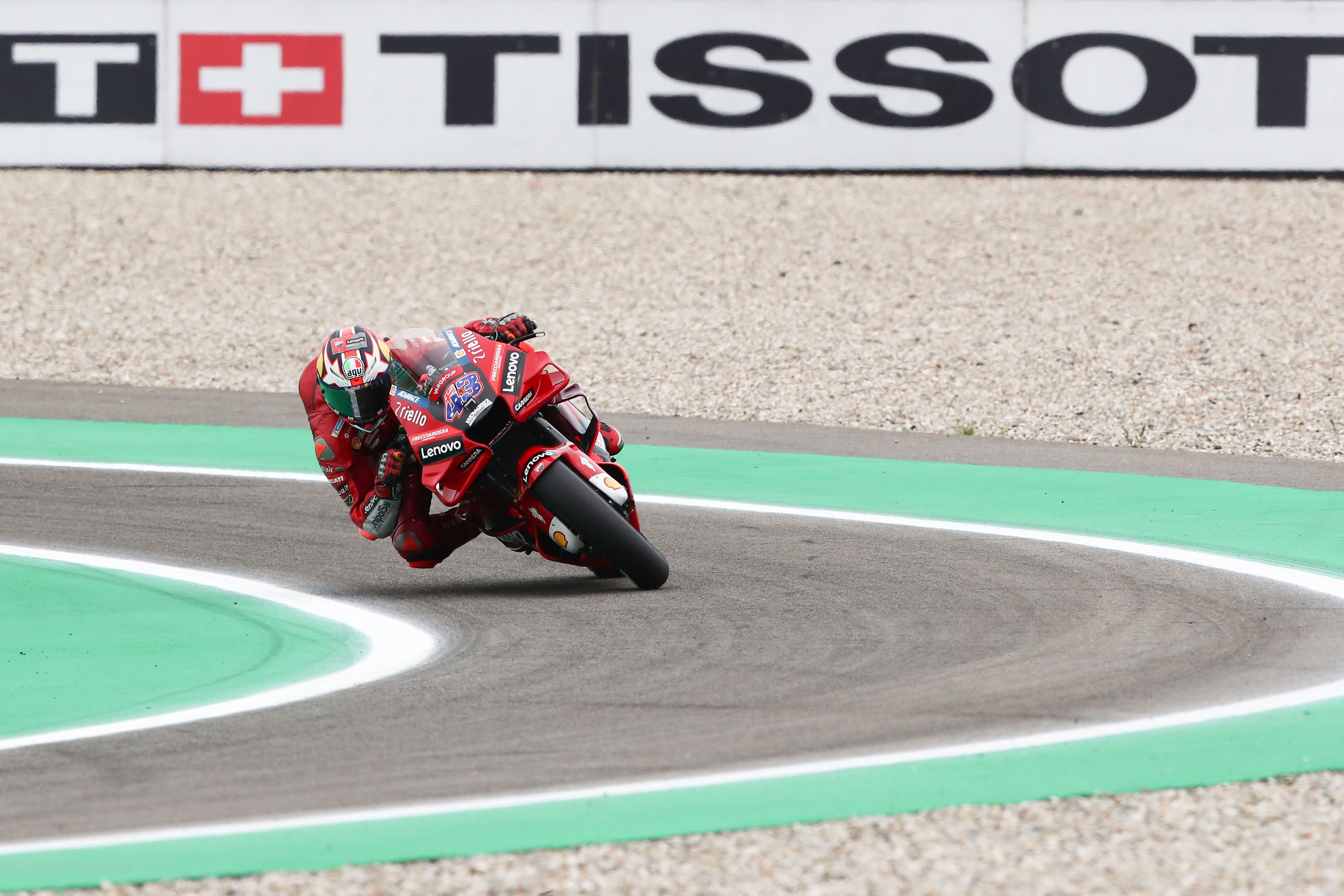 There was a podium on the cards for Miller on Sunday – and yet he stuffed it up in the most Miller way possible, attacking Vinales at the wrong time and in the wrong way. Running wide as a result and leaving himself exposed, Espargaro and Brad Binder did the rest for him – and turned a good race into a mediocre one very quickly.
Alex Rins – 6
Started: 9th Finished: 10th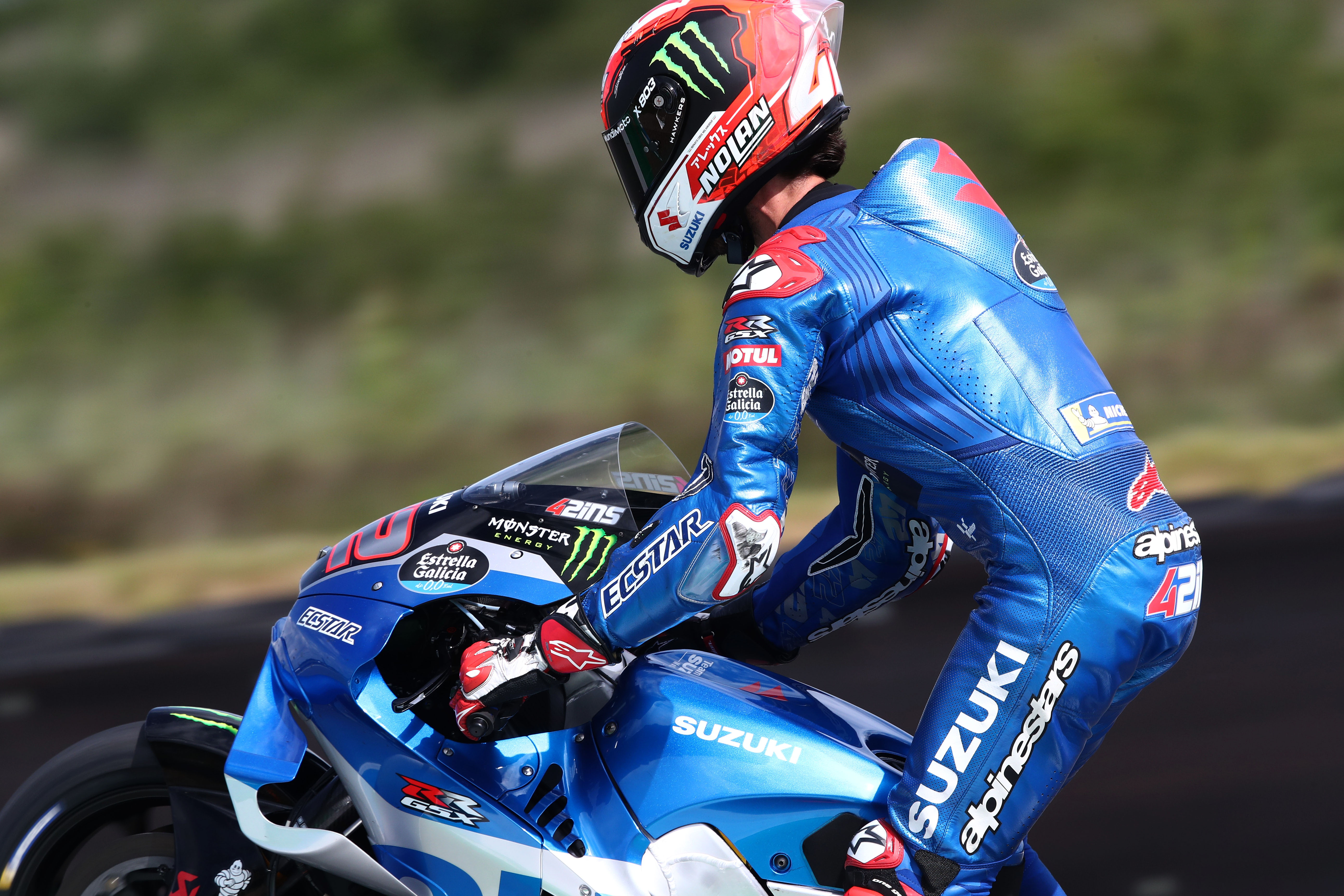 An OK race and a valuable chance to start scoring some points again after a rocky few weeks, Alex Rins' race was nonetheless not the real result he would have wanted at a Suzuki-friendly track like Assen. Like Mir: not bad, but should have been better.
Luca Marini – 5.5
Started: 13th Finished: 17th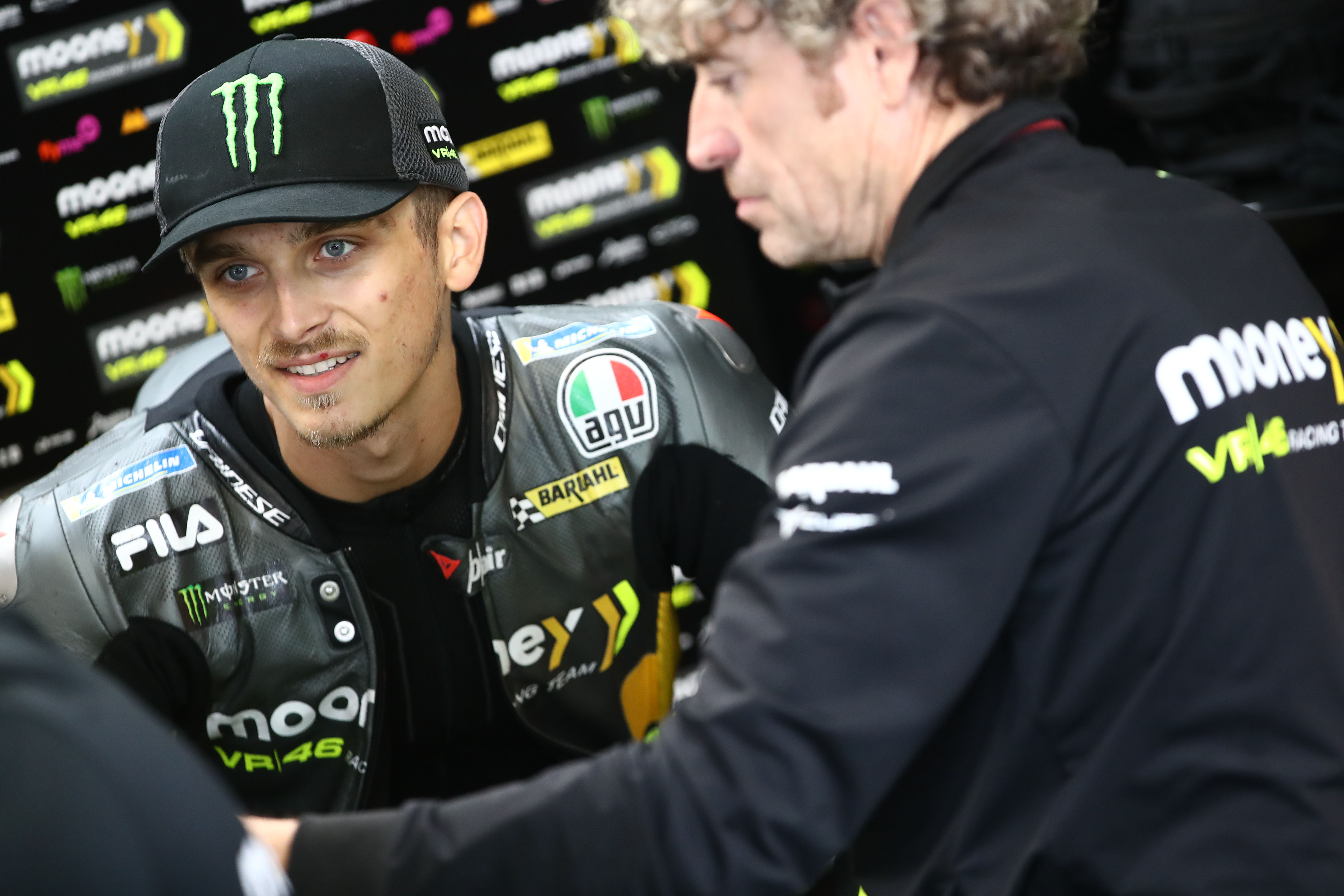 We never got to see what was possible for Marini, thanks to a collision on the starting line with Mir that took one of the wings off his bike and left him fighting against the machine all race long. Theoretically he should have been in the top 10 with ease – but we'll never know.
Stefan Bradl- 5
Started: 18th Finished: 18th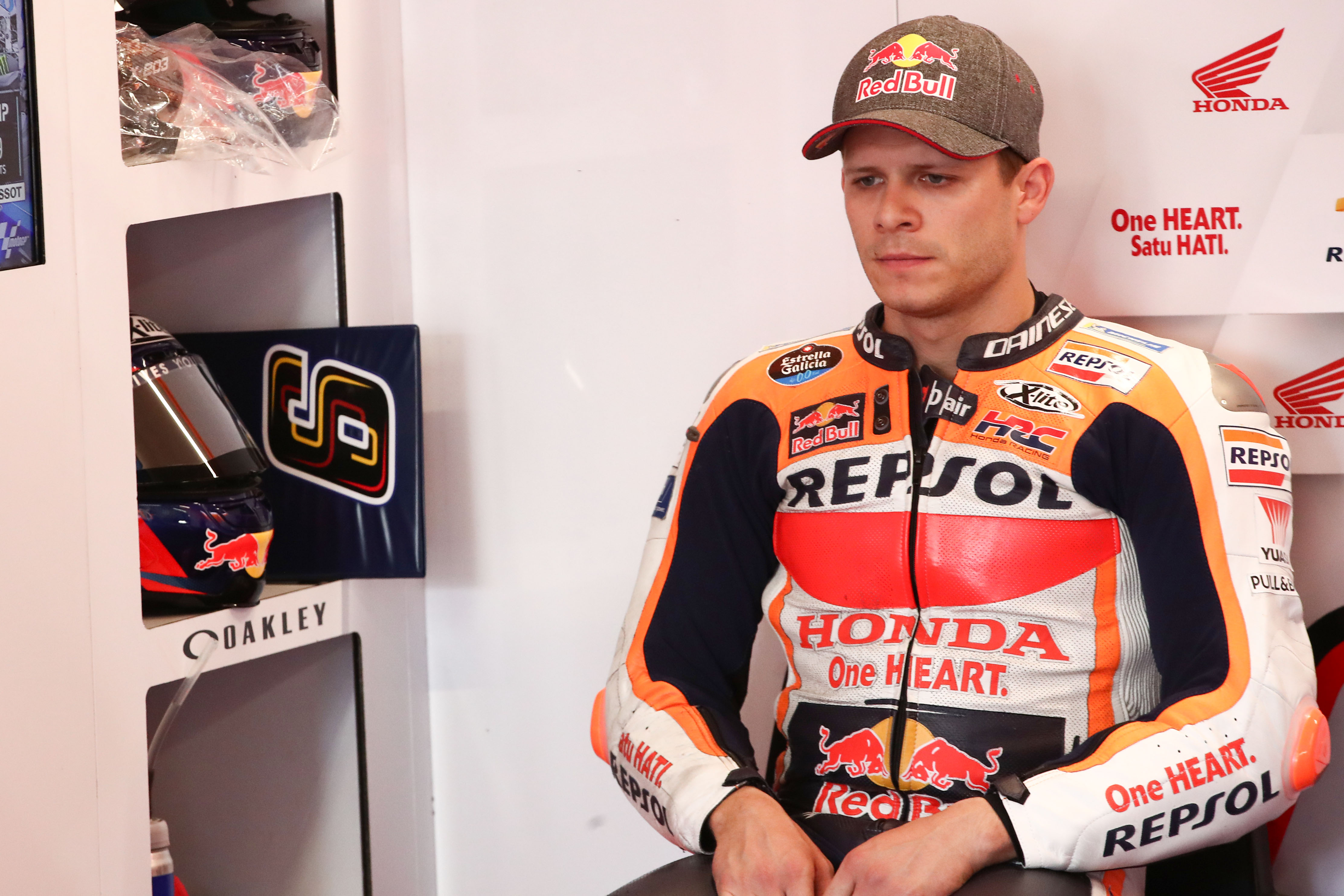 Started 18th, finished 18th, gathered a full race of data for Honda, didn't do anything dramatic. A pretty usual weekend for the German as he continues to fill in for Marc Marquez, even if it was disappointing for Repsol Honda considering he was the sole rider for the factory team.
Lorenzo Savadori – 5
Started: 22nd Finished: 20th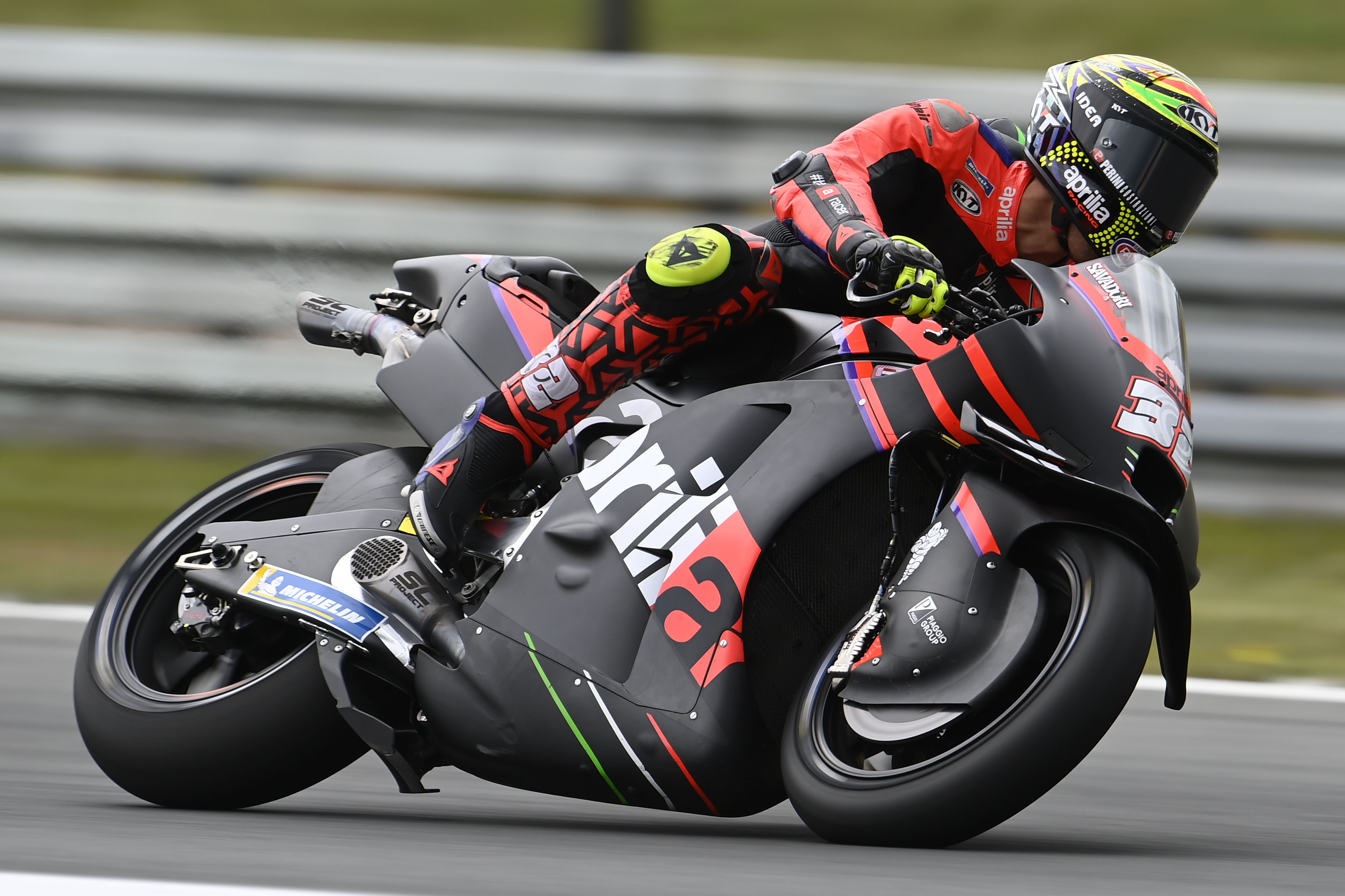 Standard issue weekend for the Aprilia test rider, who didn't do anything special at all but instead did what he was brought here to do: ride around at the back and gather loads of data. Clearly, given his team-mates were P3 and P4, it's a job that he's turning out to be pretty good at too.
Remy Gardner – 5
Started: 19th Finished: 19th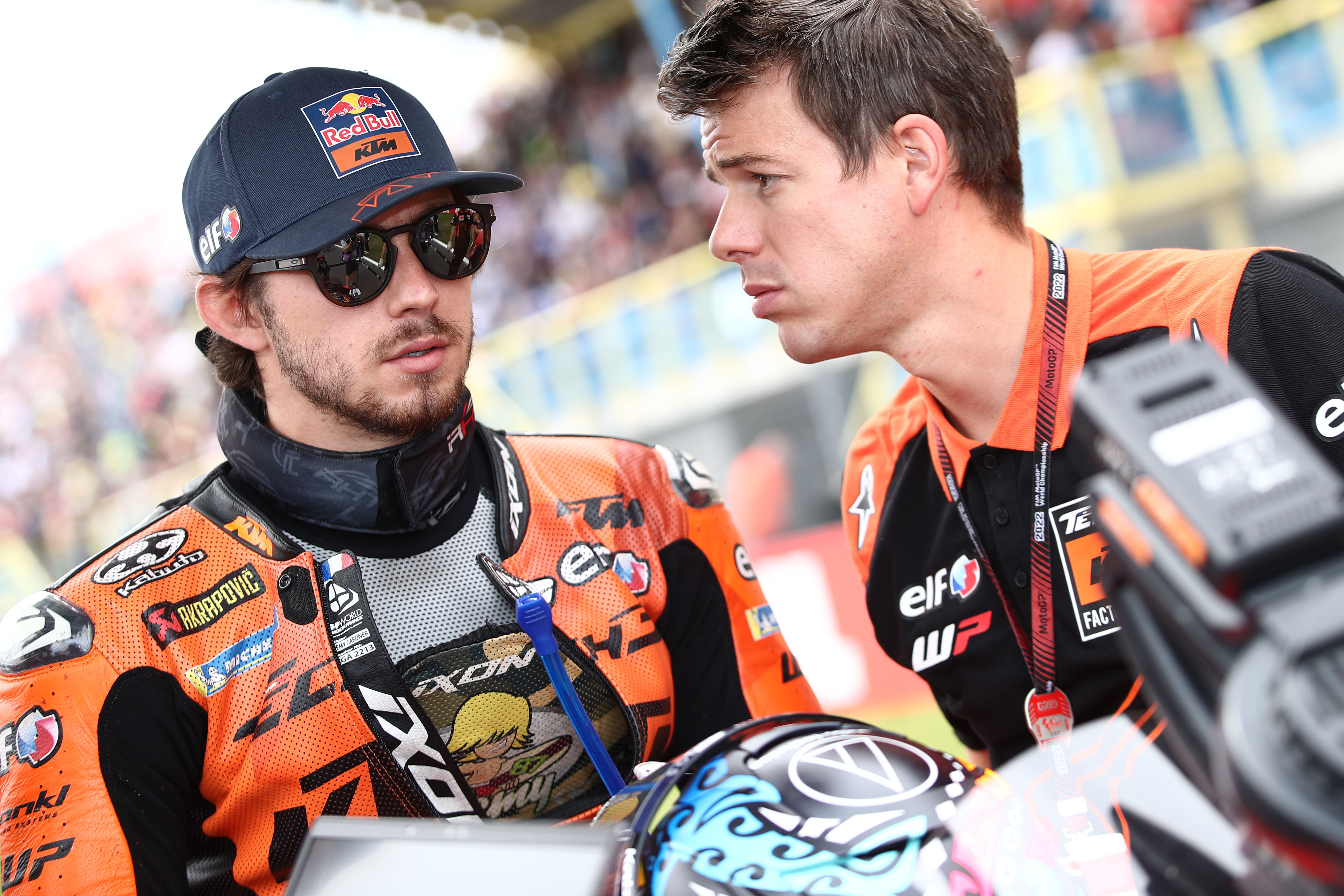 Nothing special from Remy Gardner, but he made it to the chequered flag and slogged his way through an immensely physical weekend at the Dutch track.
More experience, more data, and a decent enough way to make it to the halfway point in what has been a very hard season so far on a difficult to ride KTM.
Andrea Dovizioso – 4.5
Started: 17th Finished: 16th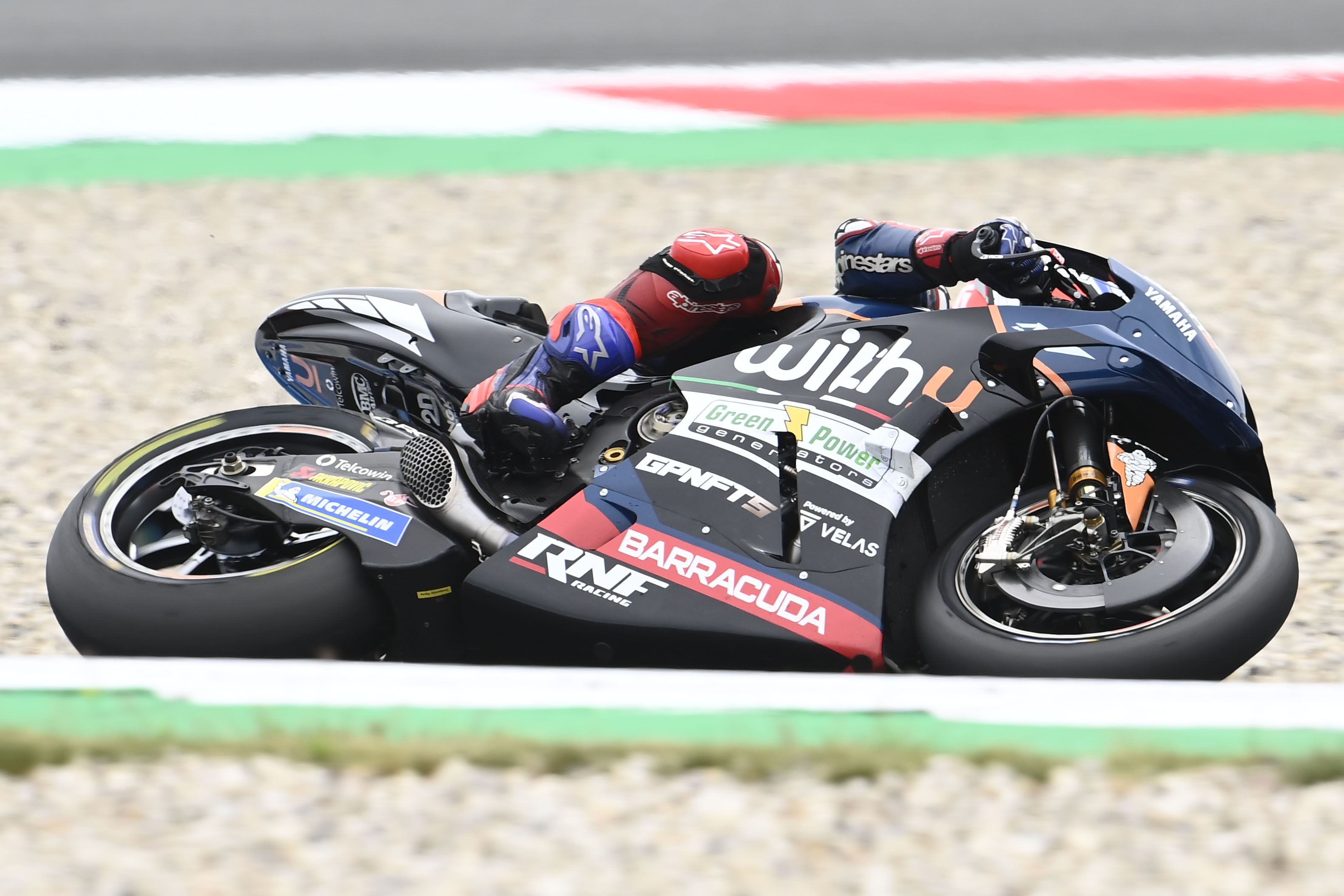 There's not much to say about Dovi's race. We've become quite accustomed to seeing him cruising around outside of the points, and really Assen was no different.
Perhaps the only real downside this weekend (more than usual, at least) was that the number of fallers really means he should have been closer to the points.
Alex Marquez – 4
Started: 21st Finished: 15th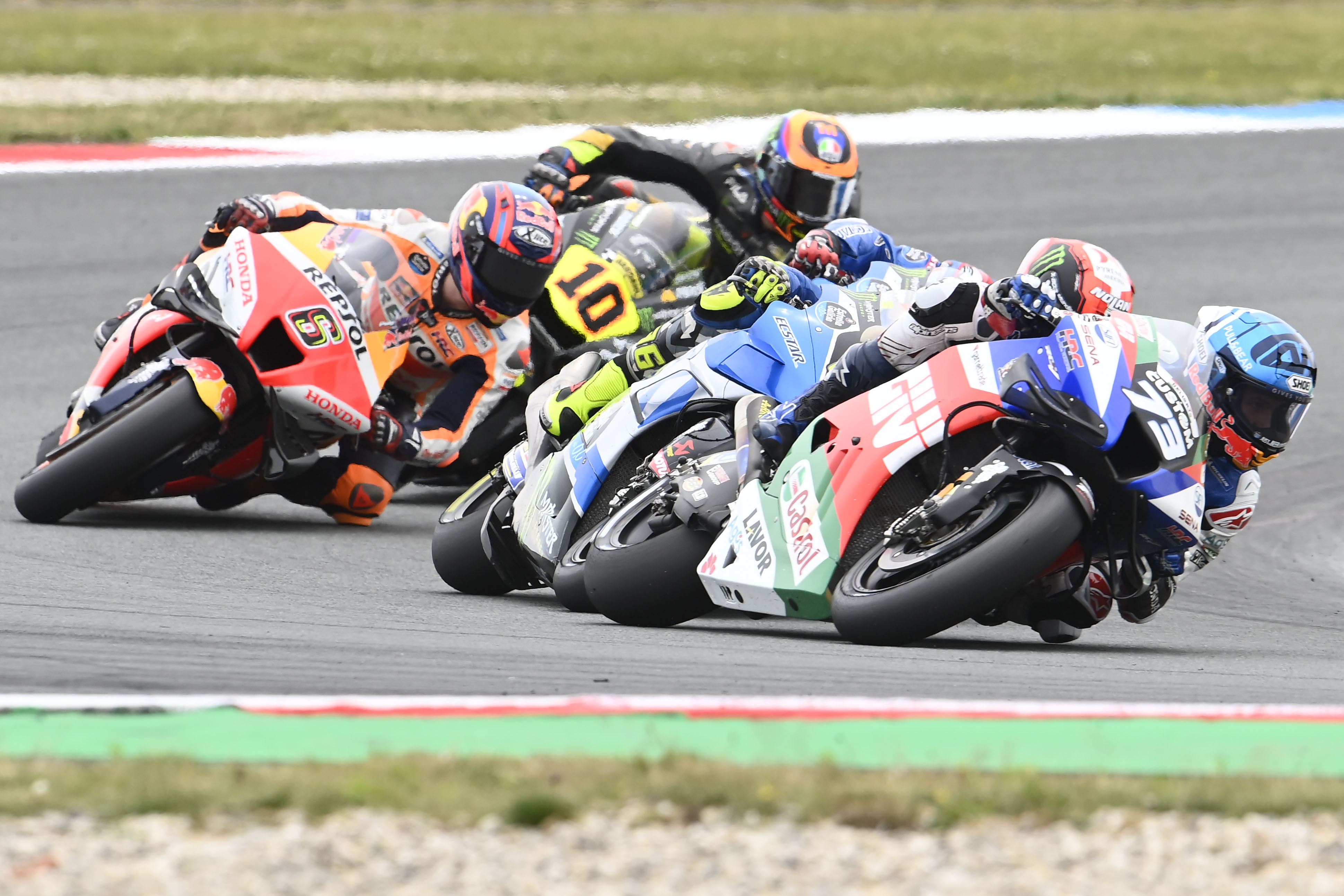 Some progress through the pack and a single point at the end – not a truly terrible weekend for Alex Marquez, but one that still saw him get beaten by an injured team-mate on the same machinery.
Darryn Binder – 4
Started: 24th Finished: DNF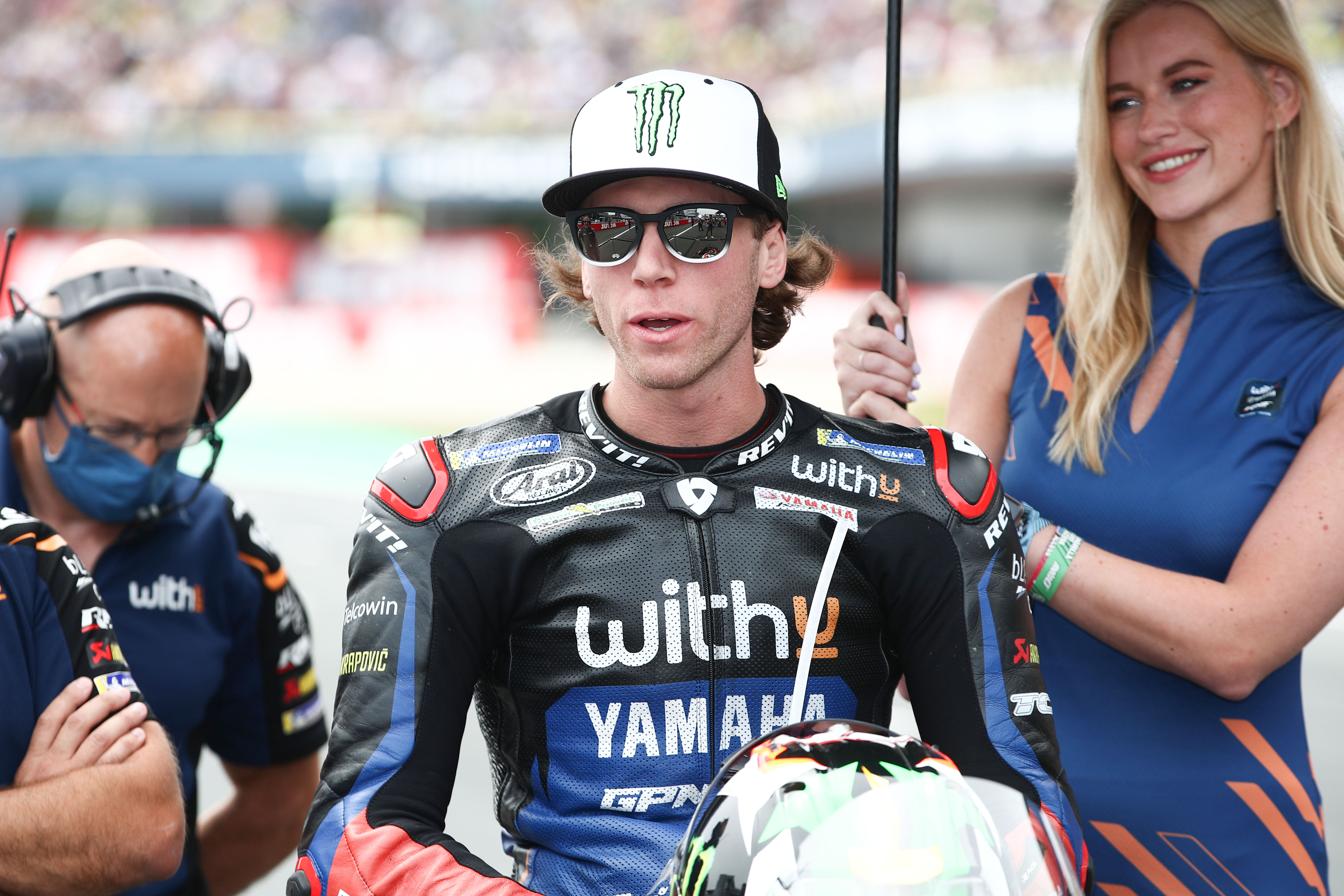 A rookie mistake from a rookie rider, Darry Binder didn't need to crash out on Sunday let alone to annihilate his M1 in the process. But, it's the sort of mistakes that can happen and coming after what he admitted was one of his hardest weekends of the year so far, it's understandable too.
Raul Fernandez – 4
Started: 23rd Finished: DNF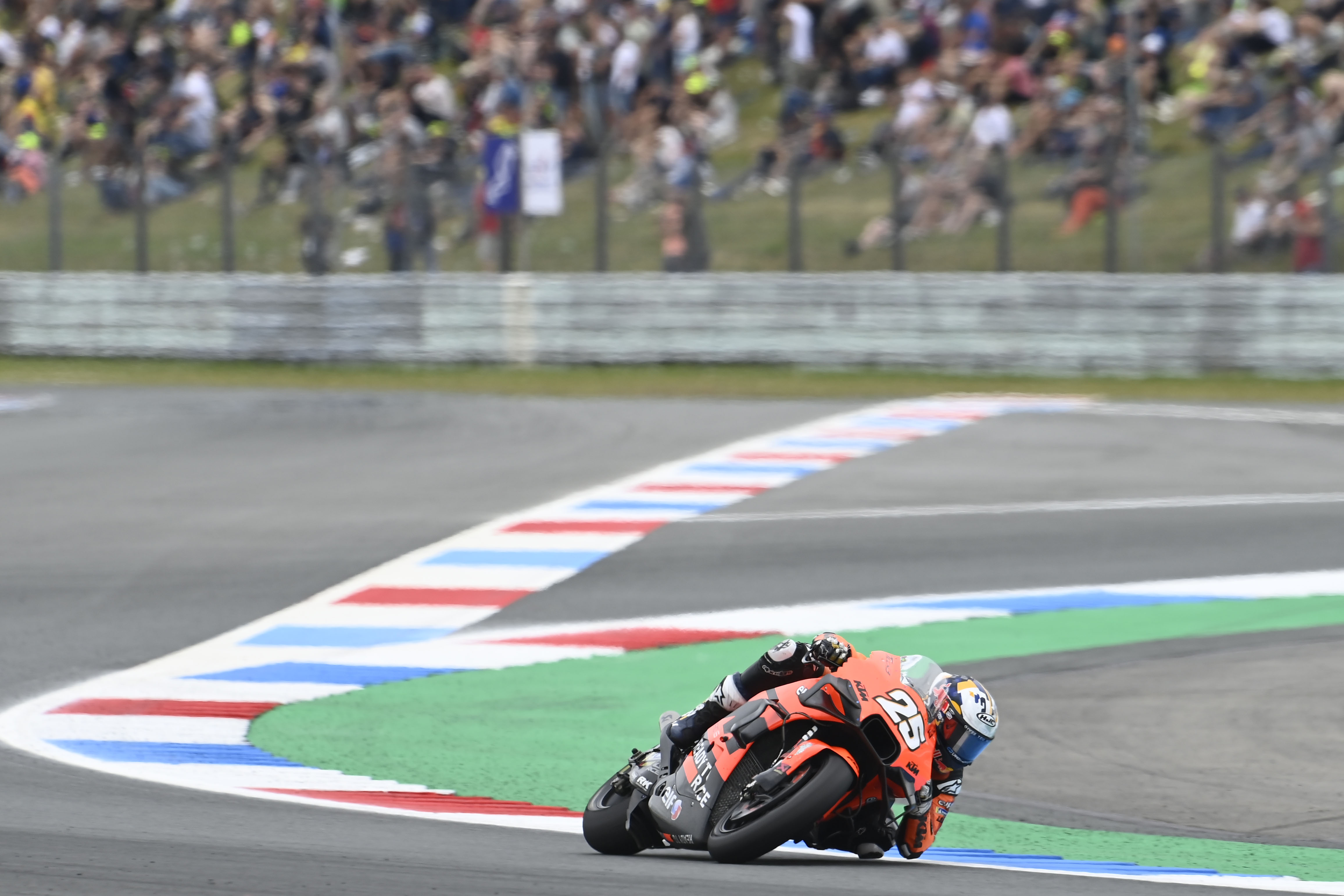 Complaining of arm pump caused by the wings after the race, it's the first time they we've heard that from Fernandez. Retiring to the pits, regardless of cause it reflects on his whole attitude towards the KTM project as he's negotiated an escape for the future.
Enea Bastianini – 3.5
Started: 16th Finished: 11th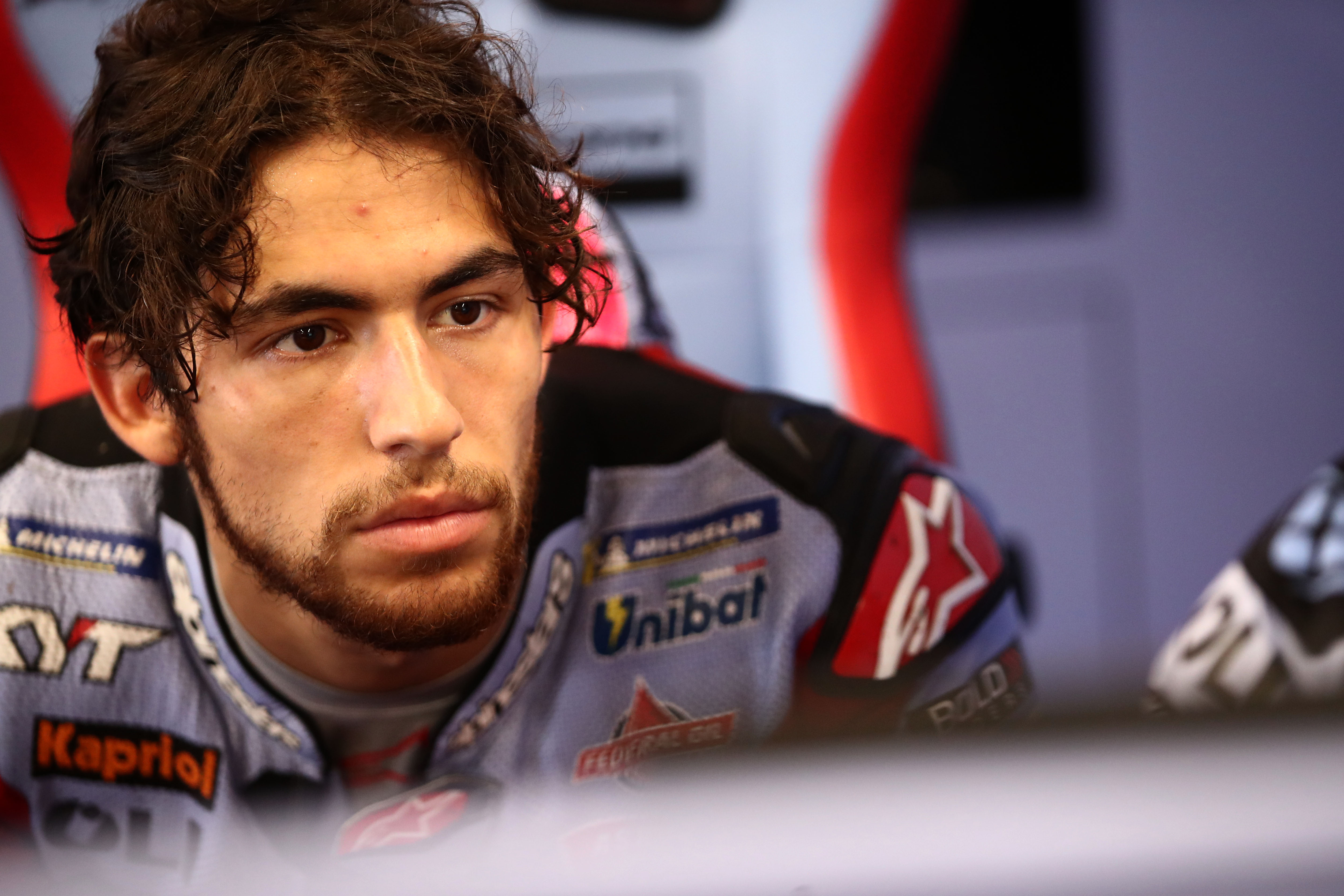 A poor race for the three-time 2022 victor. Never quite finding his form all weekend, that was confirmed when the lights went out and he was left to cruise around to an uncharacteristic result outside the top 10 – and with no real understanding of why.
Johann Zarco – 3
Started: 7th Finished: 13th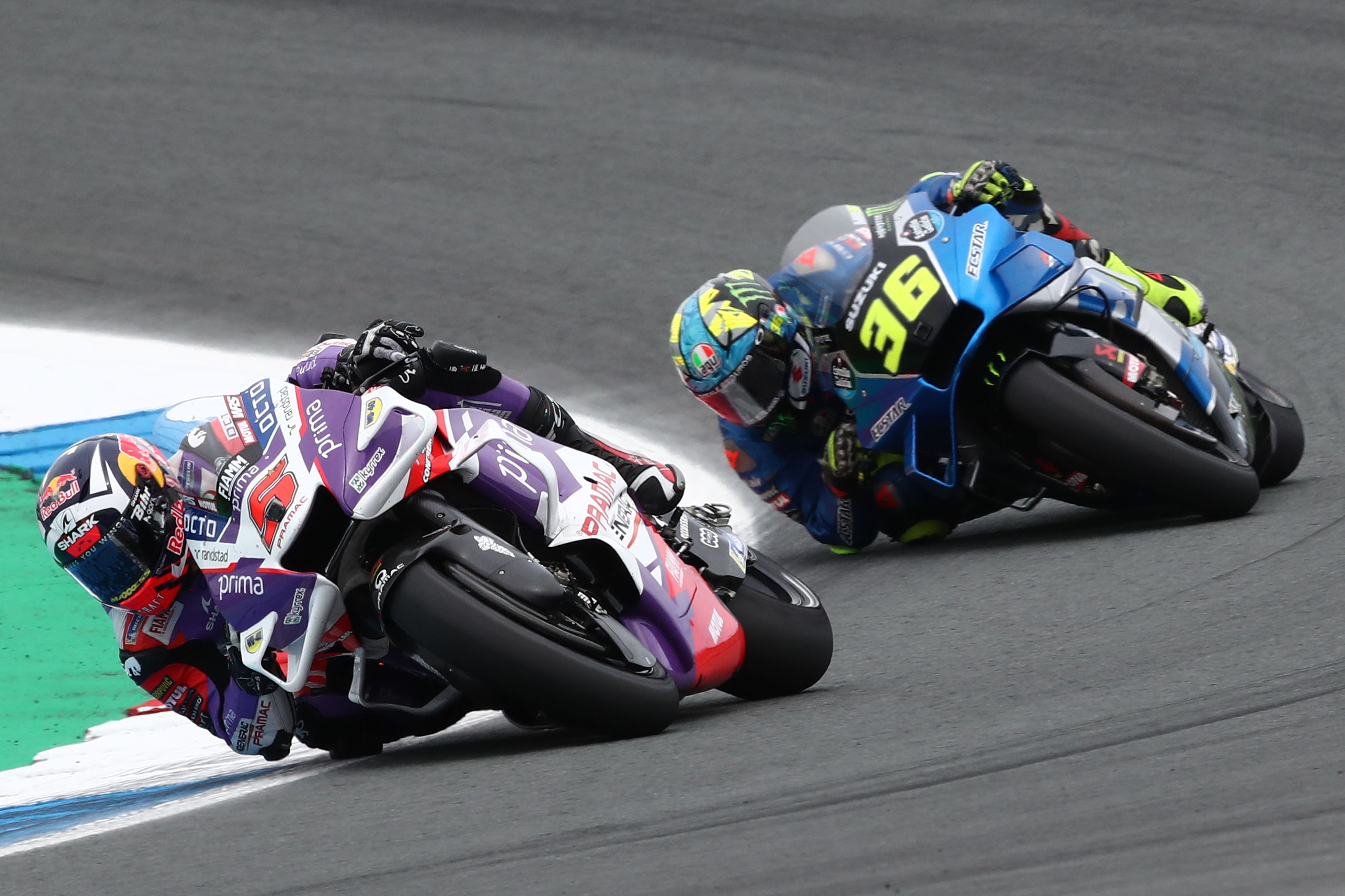 A disappointing race for Zarco given his streak of podium success of late. Never looking comfortable all weekend on the Pramac Ducati, you'd have thought that a lot of crashes would promote him into at least the top 10 – but the end result highlights why it's hard to ever see him as title contender material.
Fabio Quartararo – 2
Started: 2nd Finished: DNF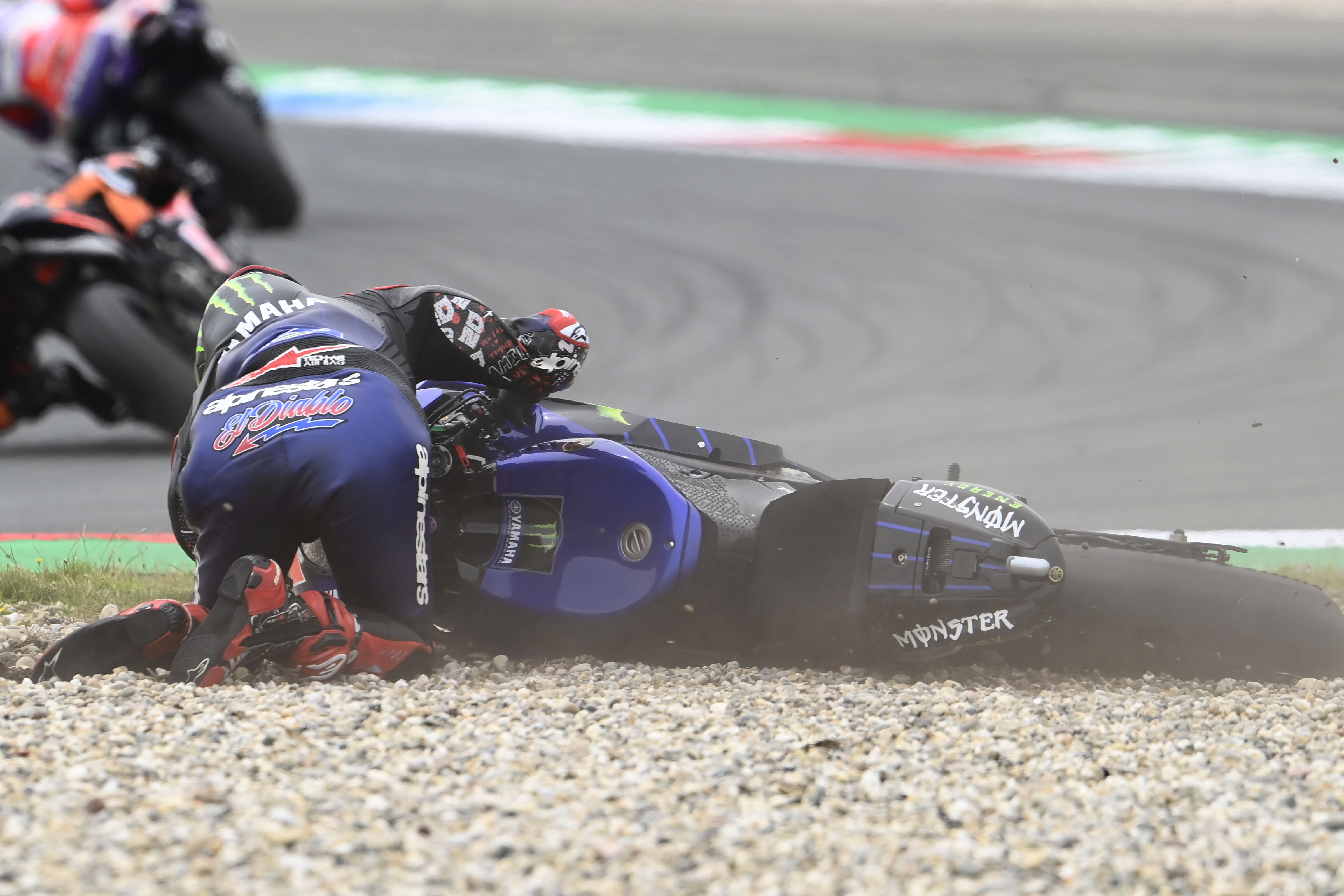 For the best part of a year and a half, the reigning world champion has been flawless – but that came to a crashing end on Sunday and took his main title rival with him. Restarting and crashing again? The stupid cherry on a dumb cake. The first time he's conceded significant points, he has to make sure it's also the last time.
Franco Morbidelli – 1
Started: 20th Finished: DNF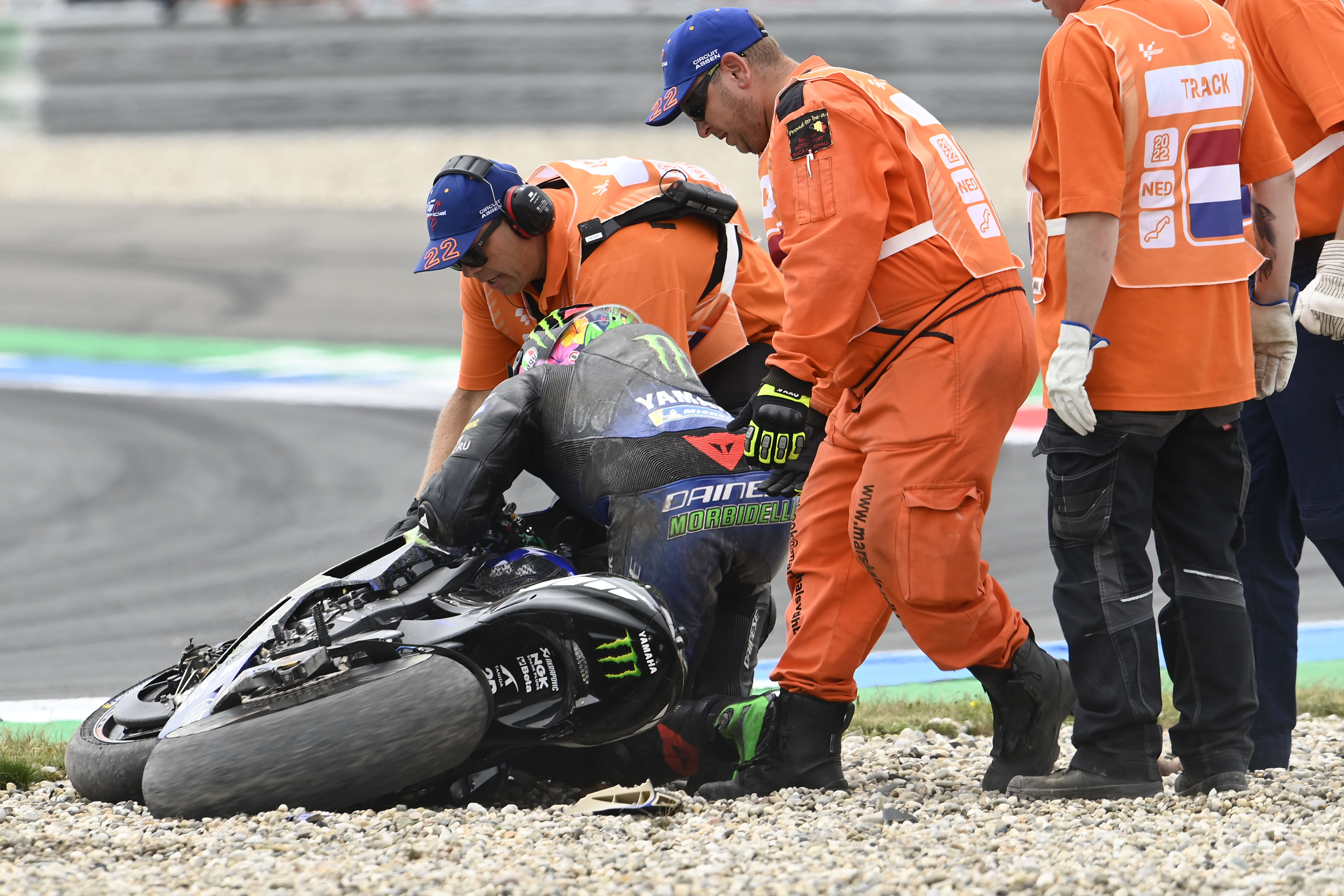 2022 has been hard for Franco Morbidelli for a multitude of factors, but Sunday at Assen was particularly bad for different reasons – all mainly, unfortunately, his own fault.
He was handed a long lap penalty for cruising in practice, and claimed he missed it when it was indicated to him – shades of Aleix Espargaro in Barcelona. He was slapped with a double lap penalty for that, he then doubled down on misery by crashing out of second-last, ahead only of his team-mate.