WithU Yamaha MotoGP rider Andrea Dovizioso says the 2021 MotoGP championship-winning manufacturer has backed itself into a corner similar to the one that Honda previously placed itself in with Marc Marquez, where only one rider – reigning champion and 2022 championship leader Fabio Quartararo – is now able to successfully ride its M1.
The three-time championship runner-up has had a torrid start to the season as a satellite Yamaha rider, scoring only eight points from the first seven races of the year and finishing more than half of them outside the points altogether – a long way from his previous status as a championship contender with Ducati.
And the reason for that, he believes, is simple: that just like Honda, who built a bike that solely suited the strengths of Marquez and punished its other riders, Yamaha has made a machine uniquely suited to Quartararo's riding style and the other Yamaha riders are suffering the consequences.
"Yamaha is in a very good situation because they won last year, they're first in the championship this year, but in my opinion, they're in a very similar situation to Marc and Honda in the past six years," explained Dovizioso after finishing the French Grand Prix in 16th. "In a different way, because the bike is completely different, but this is my opinion.
"I don't know if Yamaha decided to arrive in this situation, but I think Honda decided to go in this way because Marc [was dominant]. I don't have the experience of the past four years. But the situation is similar – just one rider is able to use the potential and make a huge gap compared to the other riders."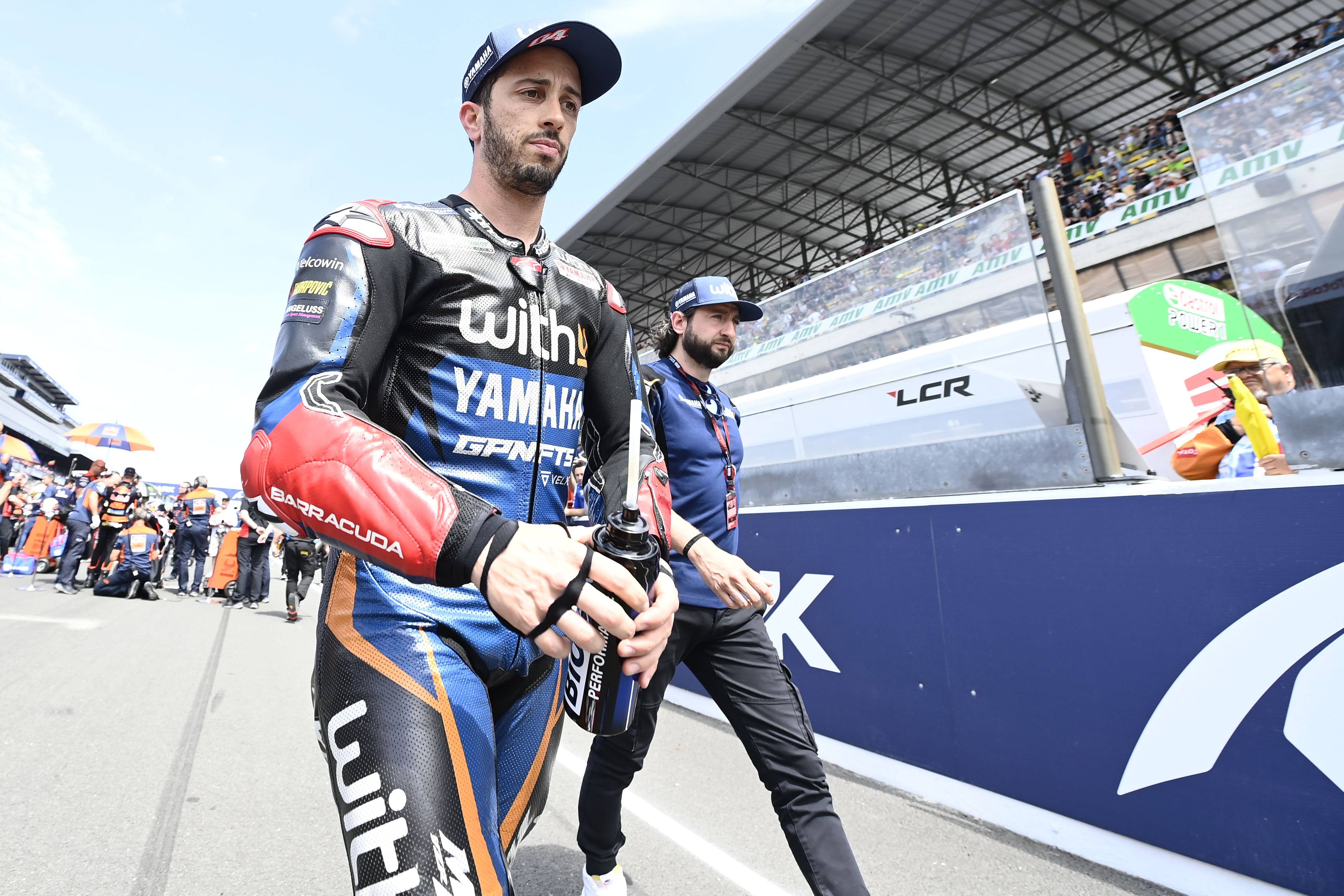 That's not meant to be a criticism of the machine, though. Undoubtedly very strong thanks both to an impressive 2021 campaign and a consistent if somewhat lacklustre beginning to 2022 so far, it's allowing Quartararo to head the title race.
And 15-time race winner Dovizioso (who sits only one place ahead of rookie team-mate Darryn Binder) says that Quartararo's success means that Yamaha is still doing something right.
"The bike is really good in some areas because Fabio has shown us that he can do incredible things," Dovi explained, "but it's the only way to be fast in my opinion with this bike. If you don't ride in that way and don't do a lot of metres and make a lot of speed in the middle of the corner you can't be fast.
"The bike, with the same speed as the other bikes, doesn't accelerate. If you don't make speed in the middle of the corners you can't be fast. He [Quartararo] is really dancing in every track, and it's the only way to be fast with this bike."
And, perhaps worryingly for the Italian with two-thirds of the season remaining, he doesn't see an easy way out of the problem they're currently in beyond finding a way to completely rewrite his whole riding style to become more like Quartararo.
"In every track and with every set-up we've tried, more or less the gap is the same," he admitted, something reflected in his race results this year.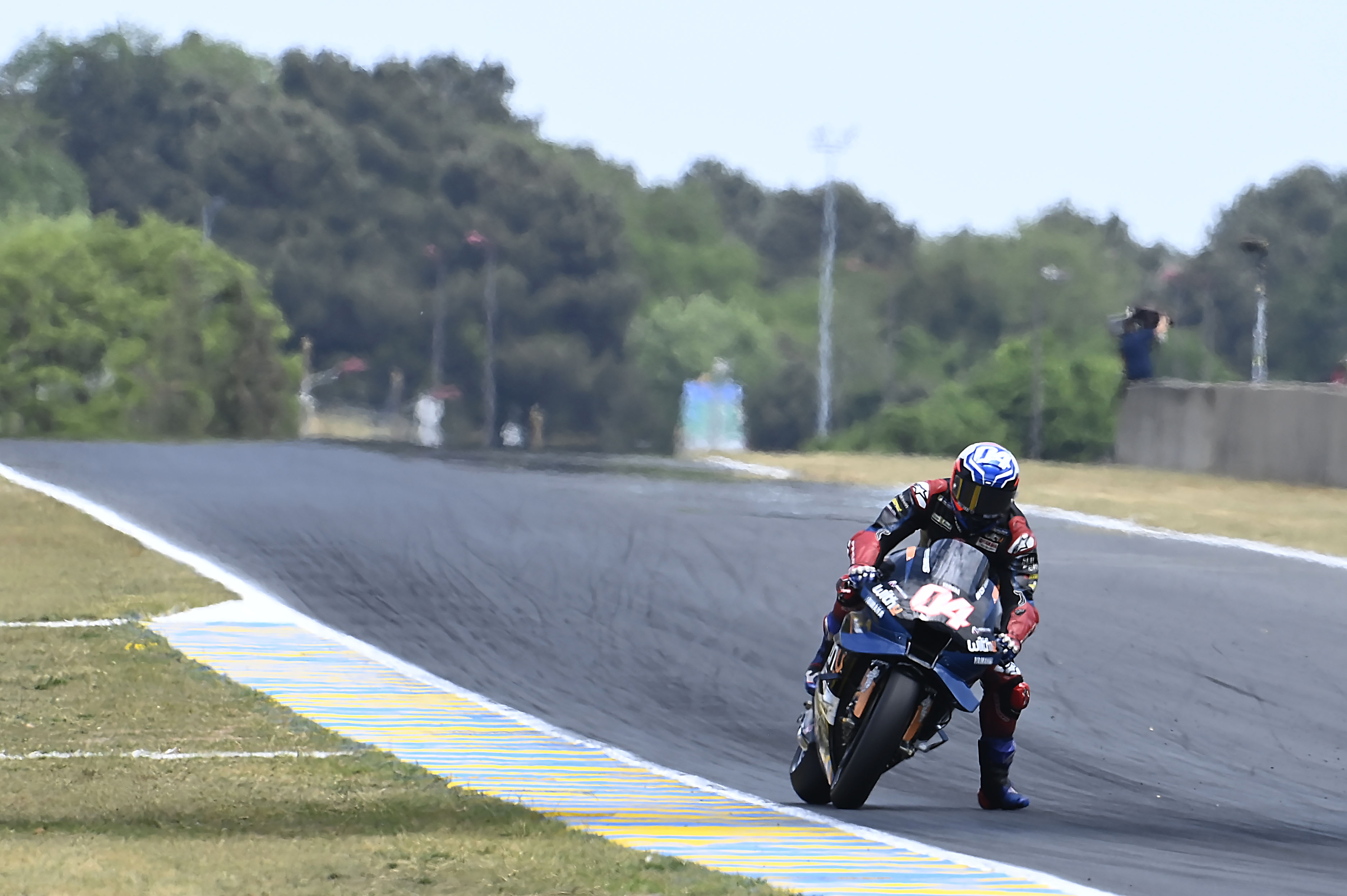 "This is just another confirmation that the way you have to ride is too different. We've tried to change a lot of things, which is all that we can do because we don't have different material, but you don't really affect it in a bad way or a good way.
"The only way is to change the microchip in your head, to ride the bike in a way, I don't have that in this moment. I'm trying to change it but I haven't found it yet, and that's the moment why in every track more or less the gap is very similar, pace-wise and on a best lap."