Promoting the two top Moto2 riders into your satellite MotoGP team seems like a no-brainer move for any factory, especially when those riders absolutely dominated the intermediate class and let none of their peers get even a sniff of title contention.
Yet while the plan for the 2022 Tech3 KTM roster was surely to pit two of the marque's hot properties against each other and see which one (if not both) to bet on for the future, the start of the campaign has instead created the possibility that both Remy Gardner and Raul Fernandez could simultaneously be on the way out of the KTM camp.
The latest hint to that effect has come in the days following a French GP in which both Tech3 riders hit the deck, their combined points tally after seven races stood at a measly three points.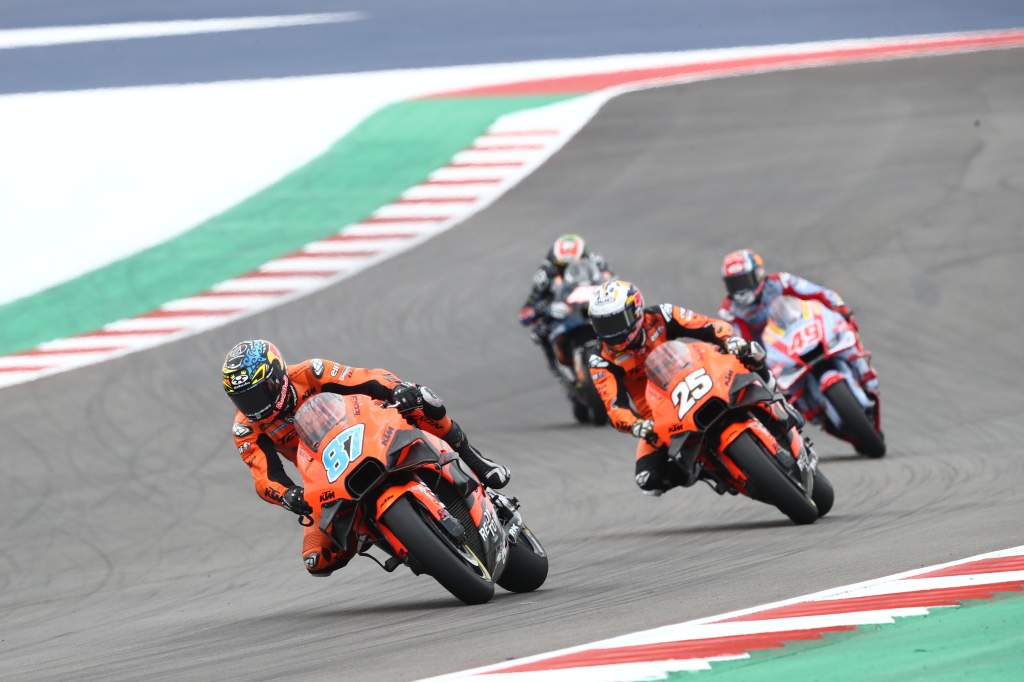 Speaking to German outlet Speedweek, KTM motorsport boss Pit Beirer didn't hold back in admonishing the public rhetoric of Gardner's manager Paco Sanchez – who you may also recognise as the manager of one Joan Mir, currently busy trying to sort out the 2020 champion's future amid Suzuki's sudden MotoGP exit decision.
"We like Remy very much and would like to continue with him," Beirer said. "But it would be better if his manager didn't constantly berate us in the media. Then we would find it easier to extend the contract."
The above was probably the most reserved snippet of the interview in which Beirer described rider managers as "the biggest plague that has befallen the paddock in recent years, except for corona[virus]" and said it was hard to hear criticism of KTM and Tech3 from "someone who probably does nothing all week but play around with his cellphone".
Though it's not clear what exact media appearances from Sanchez prompted Beirer's fury, it did come a few days after Sanchez had told Autosport that he would not accept for his client Mir "these s**t contracts that KTM, Ducati are offering their riders" – before highlighting Gardner's deal in particular as being not good.
The obvious implication here, first and foremost, is that Mir is almost certainly not coming to KTM (or Ducati, which caught a stray bullet of sorts here but doesn't really have room for the 2020 champ anyway). This is no huge surprise as his 2023 options seemed to be narrowed down to the Honda-Yamaha-Aprilia triumvirate very quickly after the Suzuki news.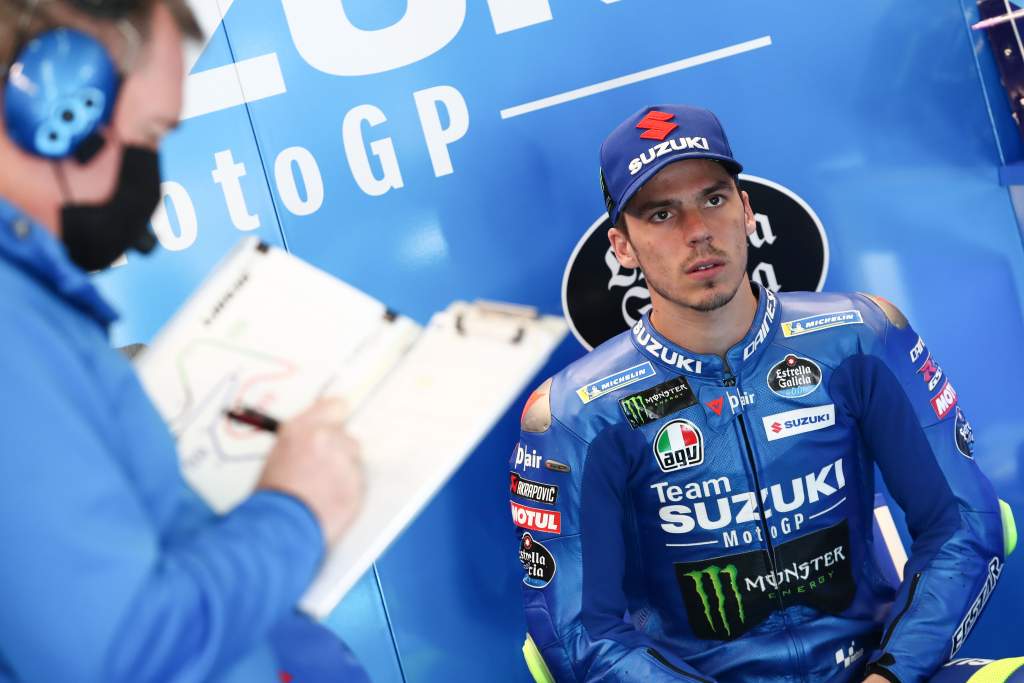 Yet perhaps more surprisingly, it may be a further hint of a wholesale change to the Tech3 roster – as while there's been no public indication from Gardner that he's unhappy with his contract, there have been plenty that he's unhappy with his bike.
The Australian is on a '1+1' deal, which presumably means KTM has a unilateral option to extend him for 2023 – an option it can exercise up to a certain date. Gardner believes he is doing enough to warrant that option being triggered – but he's made it clear after a deflating weekend at Le Mans that he genuinely wasn't sure that was his preference against the alternative of seeking a ride in Superbikes.
Whether that was the situational Le Mans frustration talking or not, Gardner has been quite downcast for a while. This was most colourfully expressed by his quip after qualifying on Saturday when told of a possibility of a weather-impacted race – "If a f**king tornado wants to rip up the track and we can go home early, that'd be good as well."
"Hurt my ankle, I've got more burns again," he said on Sunday after crashing out from the race in a "f**king big highside" after contact with fellow rookie Fabio Di Giannantonio.
"I'm in the f**king wars at the moment. I'm just not enjoying life.
"Every week is a new injury at the moment. Just sick of it honestly, just want to go home.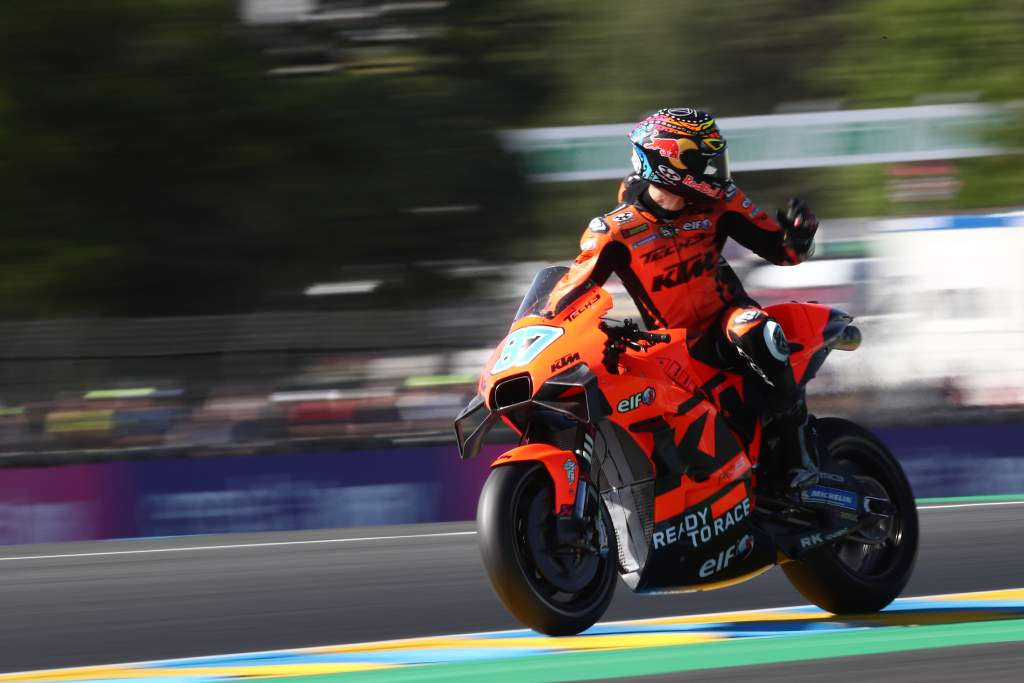 "A week at home will do me good. Try and forget about it all, and restart again next race. Even after Jerez [the previous race] it was tough. I had to come back motivated as it was a crap weekend and a crash in the [post-race] test where I nearly killed myself.
"[In Le Mans] I think we were doing, you know, not a great weekend, we were last, but we were closer than ever to the factory guys, and also the start to the race was really good, I felt good, I think that was a positive.
"At the end, I'm still arriving to the races and giving my 100 percent and still doing everything I can to be up there – but sure it's difficult times at the moment."
Fernandez has generally been less flat out that Gardner – and recalcitrant to touch upon his future, despite having been regarded as a potential KTM wantaway already last year – but has conceded that the RC16 as it is is not a great fit for his "softer natural style".
But what both have in common is that the season has been defined by not just the RC16's recent underperformance, but by injuries.
Fernandez bruised his head in a torrid testing shunt and subsequently missed two races due to a hand injury sustained in a Q1 crash in mixed track conditions. Gardner, meanwhile, had been nursing a rib fracture and a wrist fracture during the off-season – neither of those admittedly the fault of the RC16 – and has since had more than one painful crash leaving him with burns.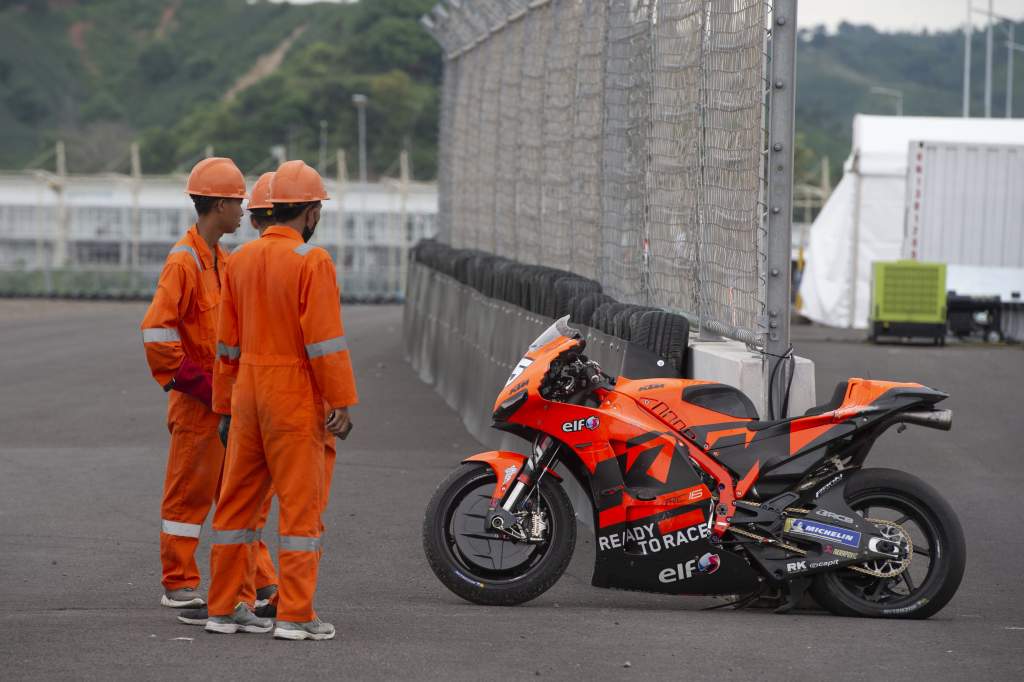 "I'm trying to find more than what's there," Gardner explained, pointing towards the current performance level of a KTM machine he's desperate to see upgraded.
"And every time I do that I end up on the ground. I think it's the same for the factory guys. I think it's pretty obvious what's going on. Hopefully we can get some updates sooner than later."
In Gardner's case, KTM could of course just exercise its 2023 option – but Beirer has made it clear this will not happen if he himself doesn't want to stay. Fernandez's exact contractual situation isn't public, but the same presumably applies to him – given KTM admitted earlier this season it needed to convince the Spaniard to stay put longer-term.
Does that mean KTM could face difficulties to fill up its four-bike roster for 2023, with only one rider – Brad Binder – currently under contract? Probably not.
For one, it seems the favourite to retain Miguel Oliveira, whose best alternative option was reportedly one that is now leaving MotoGP. For another, it's thought to be courting both Alex Rins and Jack Miller – and there are bound to be riders made available by the sudden availability of Rins and Mir even if KTM can't land the aforementioned two.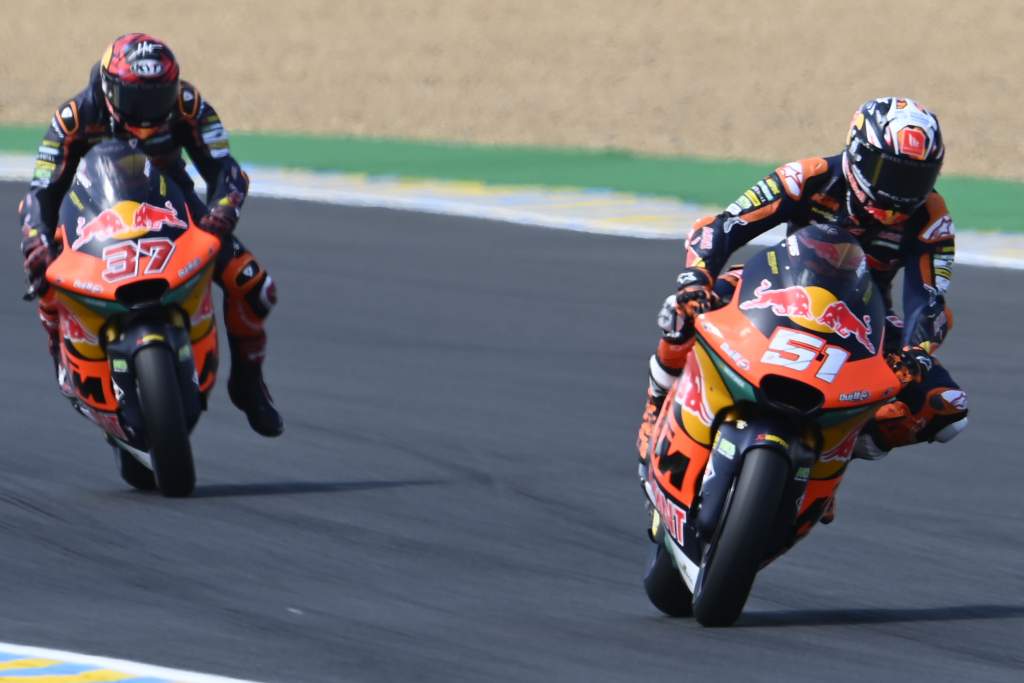 And finally, its talent pipeline is still in decent shape. Its two factory team riders in Moto2, Pedro Acosta and Augusto Fernandez, both had their paciest weekends of the season yet in Le Mans – with Acosta crashing out of the lead and Fernandez picking up the pieces, miles ahead of the rest. And in Moto3, KTM runs three hot-shot title contenders in Sergio Garcia and Izan Guevara (in the Gas Gas-badged Aspar team) and Jaume Masia (in factory colours).
Yet while losing one of Gardner and Fernandez is probably palatable, it would be quite something if both the reigning Moto2 champion and the best Moto2 rookie in ages flew the coop after just one premier-class season.