Andrea Dovizioso says he was left "angry" with Ducati MotoGP team-mate Danilo Petrucci after qualifying for the Aragon Grand Prix.
All six Ducatis contested the first qualifying segment and Petrucci, who is 10th in the standings to Dovizioso's third, followed his team-mate on both runs in Q1.
It proved pivotal as Petrucci used Dovizioso's tow to outpace him by a tenth and a half, meaning the latter was resigned to starting 13th as his team-mate and Pramac Ducati rider Jack Miller advanced to Q2 instead.
Dovizioso – who later said he had targeted being in the first two rows but will instead start on row five – was irate upon arriving to his pit garage and was seen throwing his gloves in a moment of anger.
Asked what prompted his anger, he explained: "I was disappointed because I don't think Danilo did the right thing.
"He didn't have the speed to be there, he followed me three times and he did the laptime behind me.
"I think with the relationship we have, and [given that] I'm the only Ducati rider being able to maybe fight for the championship, it wasn't a smart move.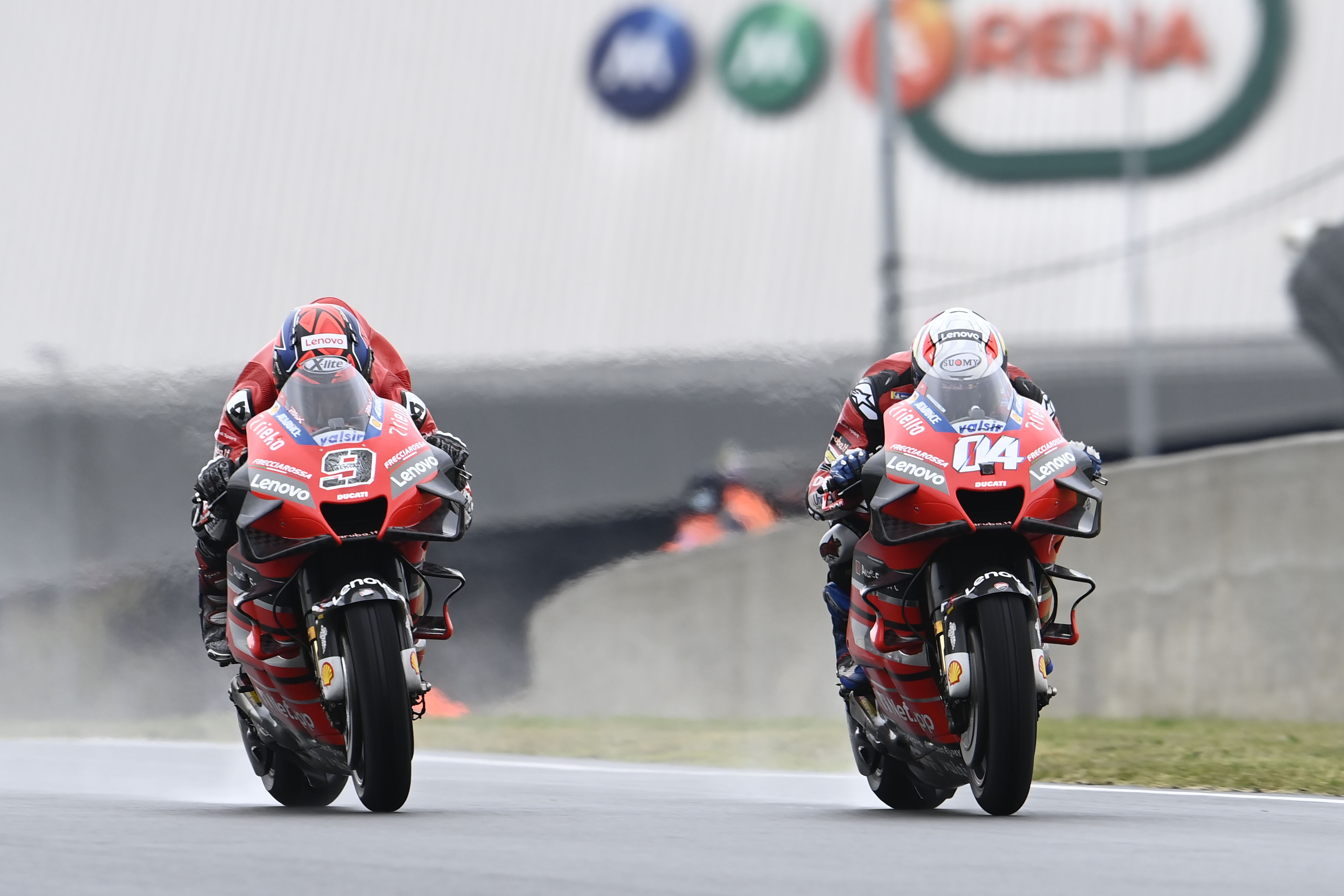 "[First run], okay, it's normal. But the second tyre it happened them same. And that's why I'm angry about that."
He also referred to his team-mate's approach as "stupid when you're thinking about the championship".
Dovizioso further alluded to the close relationship he's enjoyed with Petrucci in their time as Ducati team-mates, with Petrucci having admitted in the past that he received lots of advice and guidance from the more experienced Dovizioso.
"So if you gain a tenth because you follow me three times, this means you tried to be in Q2 with my speed," Dovizioso added. "And if I'm the only Ducati rider [in the title hunt] – and we have a good relationship because I did a lot of things [for him] – it wasn't a smart move."
Both Petrucci and Dovizioso made it clear that there was no pre-qualifying agreement between the pair.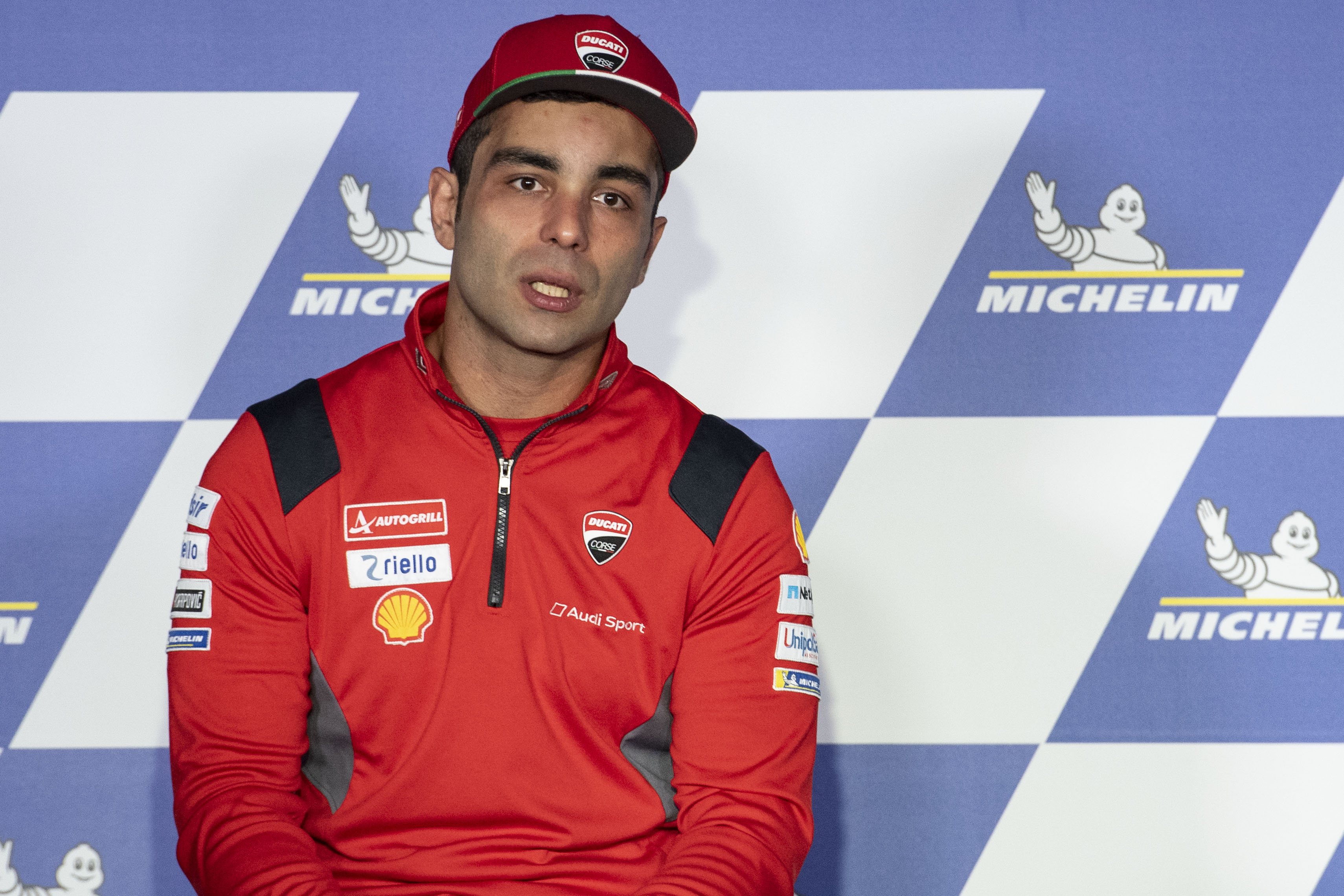 When asked about the situation by The Race, Petrucci said: "For sure I used Andrea like a target [to follow], but it's like in Barcelona, and since yesterday, that I lose five to eight kilometres [per hour] on the straight, this means a lot of time so I need a slipsream to not lose too much.
"I'm sorry for Andrea that he lost his access to Q2, but if not, I have to answer your question why I'm not into Q2.
"So, I haven't received any orders [from the team], I just received the order to do my best and nothing [else].
"I think we are free to race and it's a qualifying, and I used all my, let's say, weapons, to get into Q2.
"I'm so sorry that Andrea is out of Q2, but if not I'd have to answer the question 'why are you so slow?'.
"I'm racing for myself, I'm recovering from a bad first part of the season, I have to use all the chances I have."
When The Race put Petrucci's words to Dovizioso and asked whether he should've expected Ducati to intervene after the first run, Dovizioso said: "But I don't think in this case it was a Ducati move, it was more [a need] to use your brain when you ride, not just ride."
Ducati's top contenders see no need for team tactics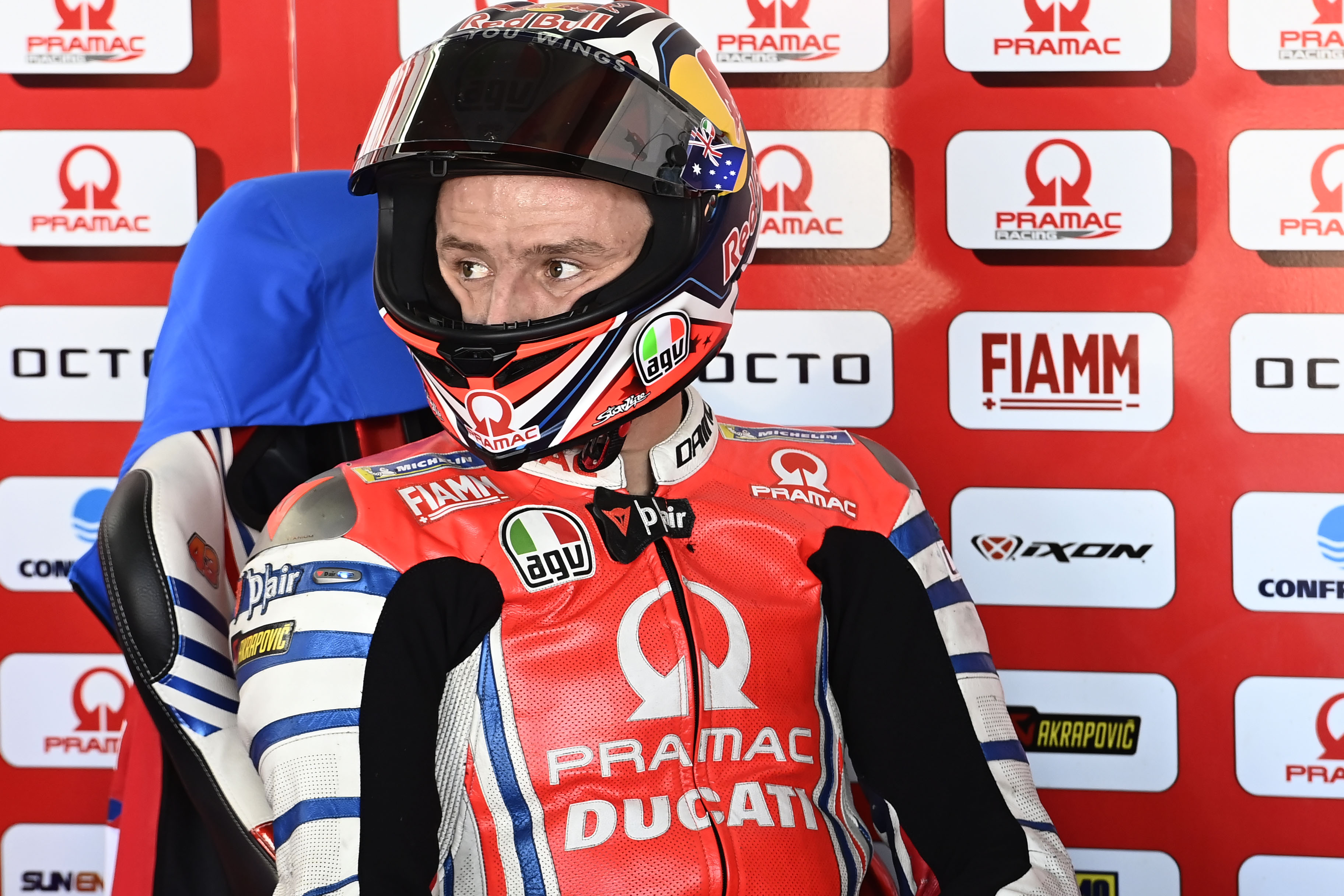 With all six Ducati riders contesting Q1, Petrucci's table-topping time meant either Dovizioso or Miller – the second-highest Ducati in the championship – was bound to miss out on the pole shoot-out.
Miller, for his part, saw no issue with the prospect of a fellow Ducati rider denying him a Q2 spot, stressing qualifying was "every man for themselves".
"I mean, it's Q1, you can't really help anybody do anything. If it wasn't us, then [KTM's Brad] Binder [would've progressed]," Miller said.
"You try and play games like that, you end up just shooting yourself in the foot I think, especially in qualifying."
Avintia Ducati rider Johann Zarco had expressed a potential willingness to assist fellow Ducati riders' title hopes after Friday, but was in no position to disrupt them anyway after struggling for confidence following his two practice crashes.
"Clearly Petrucci did a good laptime, and Petrucci is fighting for himself," he said, before joking: "Me, I was doing well the job, because finally all the day I stayed really on the back of the classification."
Dovizioso himself made it clear that he wasn't asking for team tactics, and alluded to his history with previous Ducati team-mate Jorge Lorenzo – who ignored an order to let him through at Sepang three years ago.
"Every rider can race in the way they want – I don't ask about that – also, when I could ask in the past with the rider of Ducati [that] everybody knows, the Spanish rider… so I'm not that kind of rider. But, it's just to be smart, like in the situation of today. It's not about strategy for the championship. I'm not that kind of rider and I'm not angry because I need from Ducati something like that in this moment – we need speed, not strategy.
"I don't want to say it's not good to think about [team tactics], but on the MotoGP it's unusual to see a strategy five races to the end."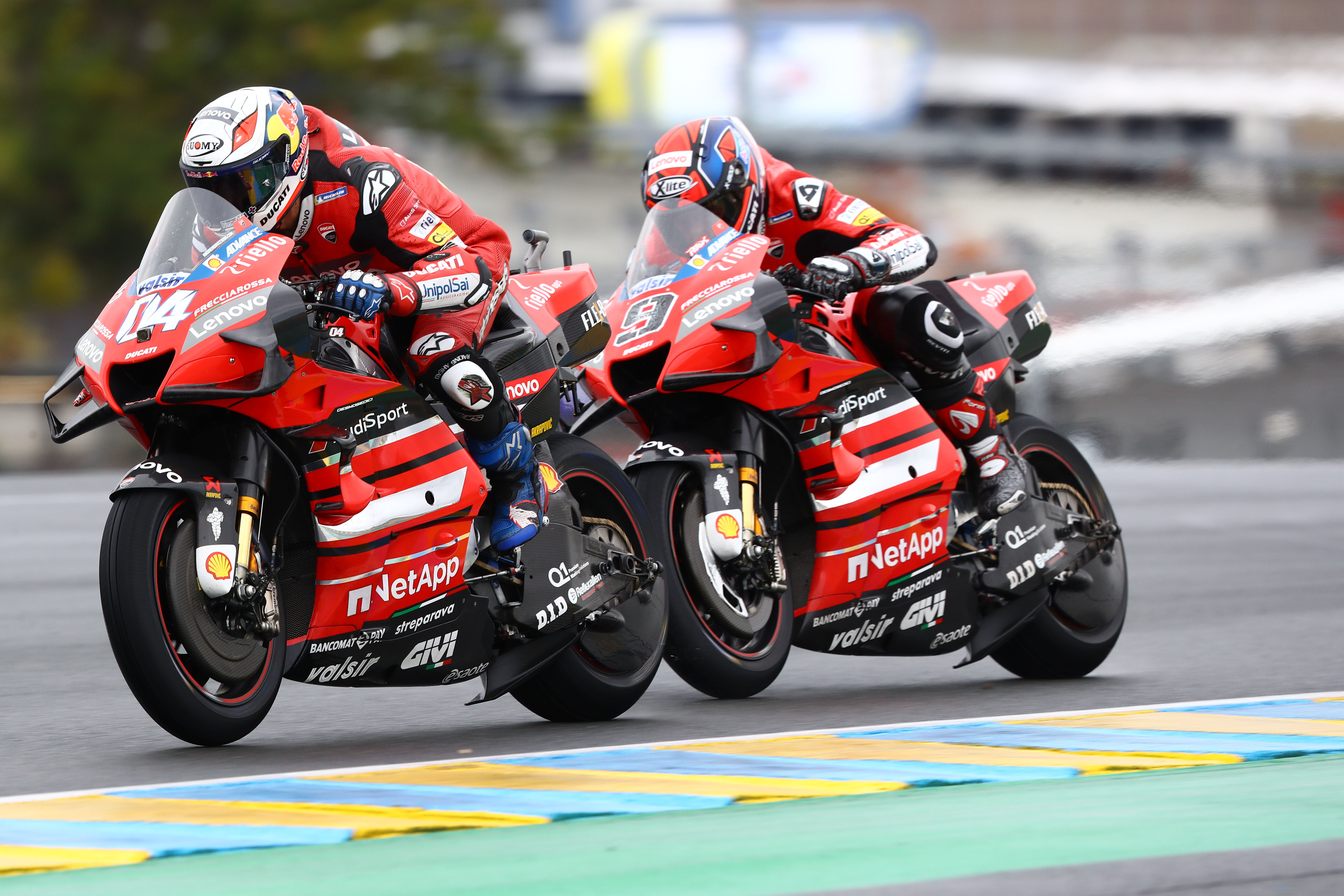 When quizzed by MotoGP.com's Simon Crafar immediately after Q1, Ducati team boss Davide Tardozzi made it clear he saw little wrong with what Petrucci had done.
"Come on, each rider is doing his best – Danilo is not there just to go slow, Danilo is there to do his best, and he did it," Tardozzi said.
Asked whether the situation pointed to a different dynamic within the team, especially now that both Dovizioso and Petrucci are leaving Ducati at the end of the year, Dovizioso said: "I didn't ask for any help from anybody. I just said, Danilo, with the relationship we have and with the help I gave him in these two years, it was smart for him to do a different move. Only that.
"It's not about future, Ducati… I think he's quite a smart person, if I compare him to a lot of riders. But [it] didn't happen today."