Gresini MotoGP rider Enea Bastianini has sensationally claimed Francesco Bagnaia is pushing to keep Jack Miller as his factory Ducati team-mate because Miller doesn't threaten Bagnaia's position as Ducati "leader".
Bastianini, who bagged his third win of his sophomore season at Le Mans, is Ducati's leading contender in the 2022 title race as it stands, trailing championship leader Fabio Quartararo by just eight points – with over 30 in hand over the rest of the Ducati contingent.
The race for the 2023 Ducati ride alongside Bagnaia – who is already contracted through 2024 – was anticipated to be a shoot-out between incumbent Jack Miller and 2021 rookie standout Jorge Martin, but Bastianini currently has more points than the pair combined.
Asked following his Le Mans win by The Race what it meant for his future, Bastianini said: "I'm happy to stay in Ducati, because I am riding this bike very well, and I think it's the best option for me now.
"But I don't know at the moment my future, where it is. I think we can understand better this one during the other races.
"I'm happy because Ducati have offered me a good package, and I think we can win also in a satellite, independent team."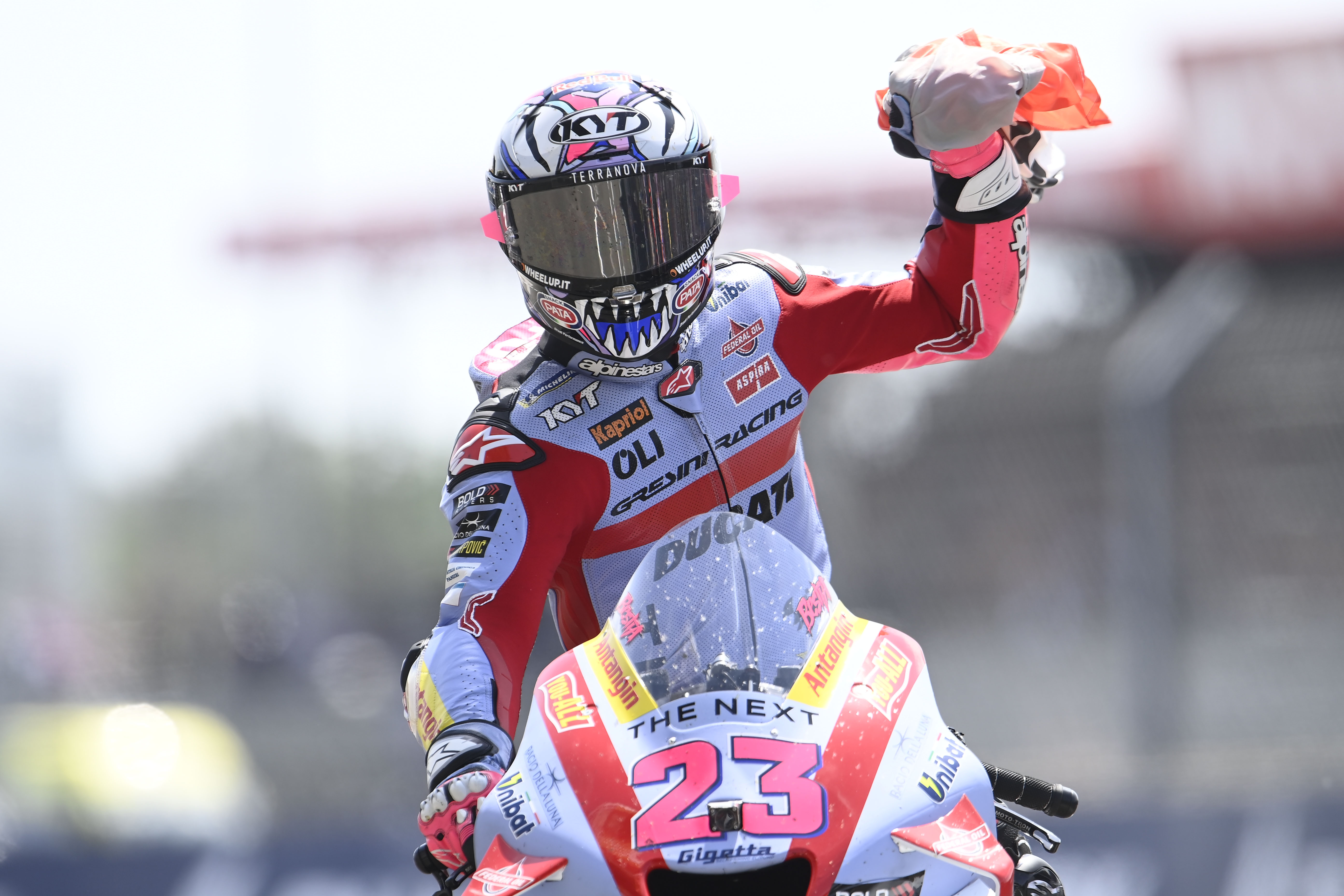 Bastianini's words heavily intimated that Ducati's offer was not of a place in the factory team – and he then followed that up with a remarkable claim about the current situation surrounding the Borgo Panigale marque's 2023 works line-up.
"I'm not the Ducati boss but I think my situation is better in respect to the other Ducati riders.
"Pecco yesterday said 'I prefer to stay with Jack' and I think his decision, I don't know if Ducati want to listen to him. But also in case of staying at Gresini or the other one [Pramac], with the factory package, I can be fast.
"I think my bike is really close in respect to the official. And Gigi [Dall'Igna, Ducati tech chief] and also the other Ducati people have put me in the best situation. And he's happy if I win. And this is the most important."
Asked why he thought Bagnaia favoured Miller as his team-mate, Bastianini said: "I think he prefers Miller because he [Bagnaia] is the leader of Ducati, and he knows the potential of me and also I think of Martin. Can be a problem for him."
Speaking prior in the press conference, Miller seemed to intimate that Bastianini was an obvious fit for the Ducati factory team.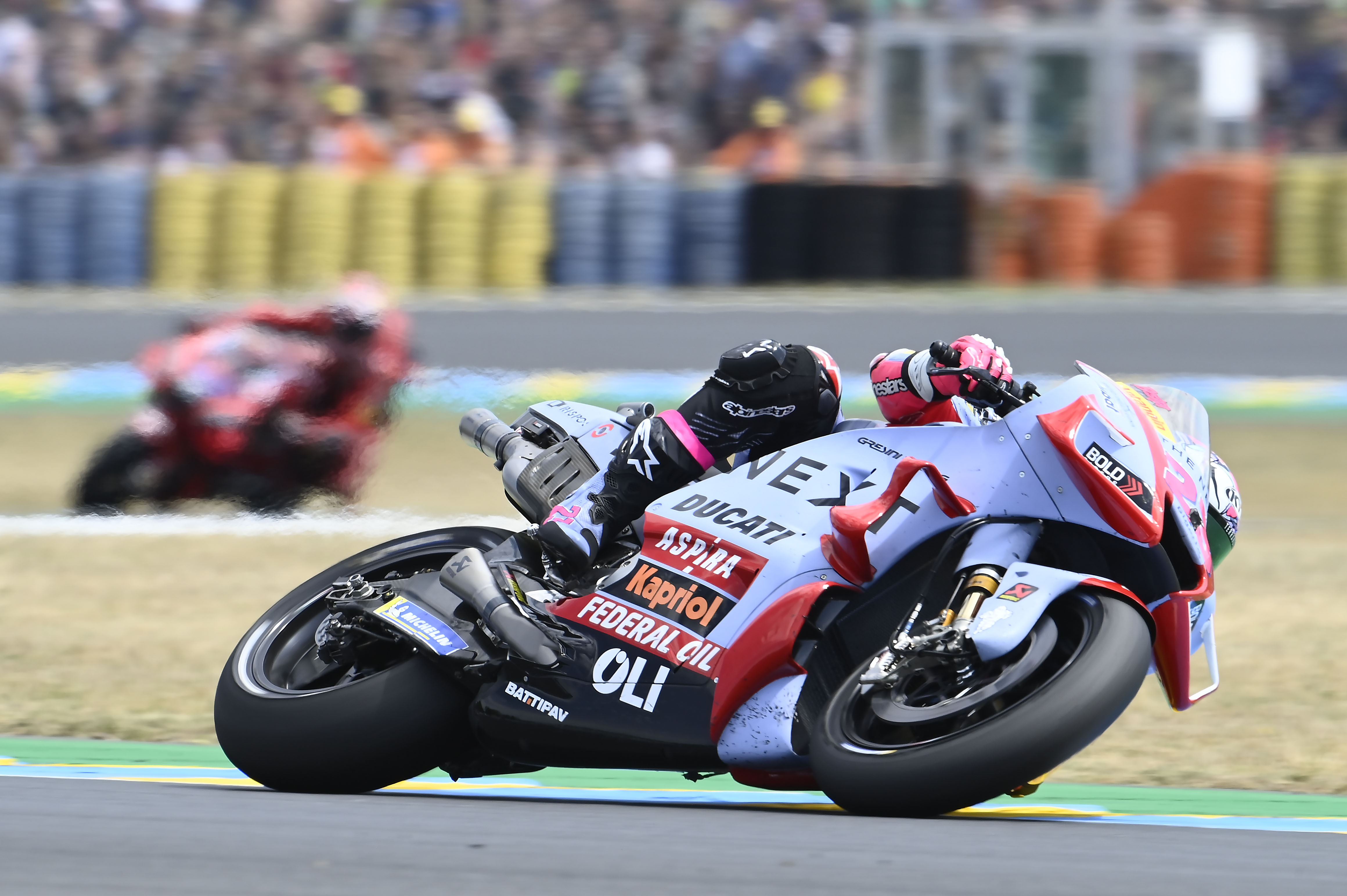 "I don't know what you want me to say, I said it all. Put two and two together. He's won three races this year, he's doing a fantastic job, he's Italian, makes sense."
Bagnaia was asked about the assertion that he favoured Miller as his team-mate, and – having had a harmonious relationship with the Aussie first at Pramac and then in the works squad – admitted this was the case, but not because he considered Miller easier to beat.
"Jack is my team-mate from 2019," he said. "I know him very well. It's normal that if you had to choose a mate to share your box with, it's the man you have more conversations, more time with. So for sure yesterday I said that Jack was one of my first choices because he's a friend, he's a good team-mate, I like to work with him.
"But it's something that the team has to choose. If will be Enea, if will be Martin, for me will be the same story. I always had a good relationship with my team-mate, so would be another one.
"And Enea I think is deserving of the place – maybe not the last [previous] two races but till Austin he was so competitive and today he won the race."
For his part, Martin – who recorded his fifth non-score in seventh races – explained that he had a relapse of a "big problem" in the race as his hand went numb and he could no longer brake as he wanted to before crashing.
Asked by The Race whether his current form left him worried about 2023, he said: "Yeah, for sure we can see Enea and also the [other] Ducatis are in good shape. I think comparing to them during the weekend I was in the same level, just in the race I had this issue. But for sure we have to start making the results."
Prodded on whether he'd be open to staying at Pramac, he said: "For the moment I just want to stay with Ducati. My target is the same. But for the moment the only target is to return to my level."