Aprilia will retain the services of both Aleix Espargaro and Maverick Vinales for the next two MotoGP seasons, announcing the news in an exceptional press conference ahead of the marque's home Italian Grand Prix this weekend in Mugello.
The decision comes despite both riders suggesting in the past weeks that negotiations have been somewhat tougher than expected as both looked for alternative options for the future.
Espargaro in particular has been forthright in his desire for more from Aprilia financially, but that seems to have been settled with the news that he's remaining with the Noale factory not just for one year – as some speculated might happen – but for two.
And, with the deal finally signed, it means that the Spaniard, who has finished on the podium three times in the past three races, can now focus on the biggest job at hand: fighting for an underdog 2022 MotoGP title.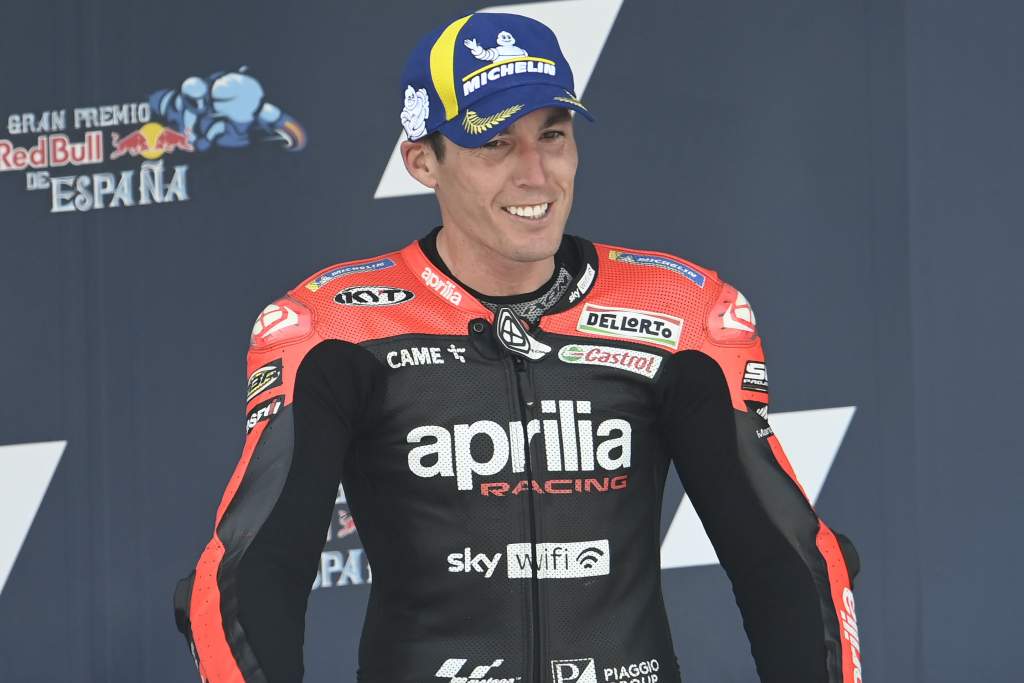 "I'm very happy, finally that this has arrived," he said. "I think that we've done a good job during the last six years, and at the end of 2024 it'll be a long time in this garage, which makes me feel good on a human side.
"I'm happy to be the part that shines brightest in this project, but it's all about the team. Now I can stay calm, because we have a very big opportunity ahead of us that I can concentrate on. I've proved, especially in the past two months, that the negotiations didn't affect me, but it's not that easy,. It's normal that sometimes they tame time, but I know they believe in me."
And while things haven't yet been as smooth on the other side of the garage for Vinales, he too is delighted to be able to remain with the team as he continues to adapt his riding style after six years on inline-four engined Yamahas.
Still adamant that he continues to make big steps forward every weekend, even if they're not always reflected in his results, he believes that the two-year deal means he's now got time to both perfect his adaption and to return to the winning form he had sometimes enjoyed with his previous employer.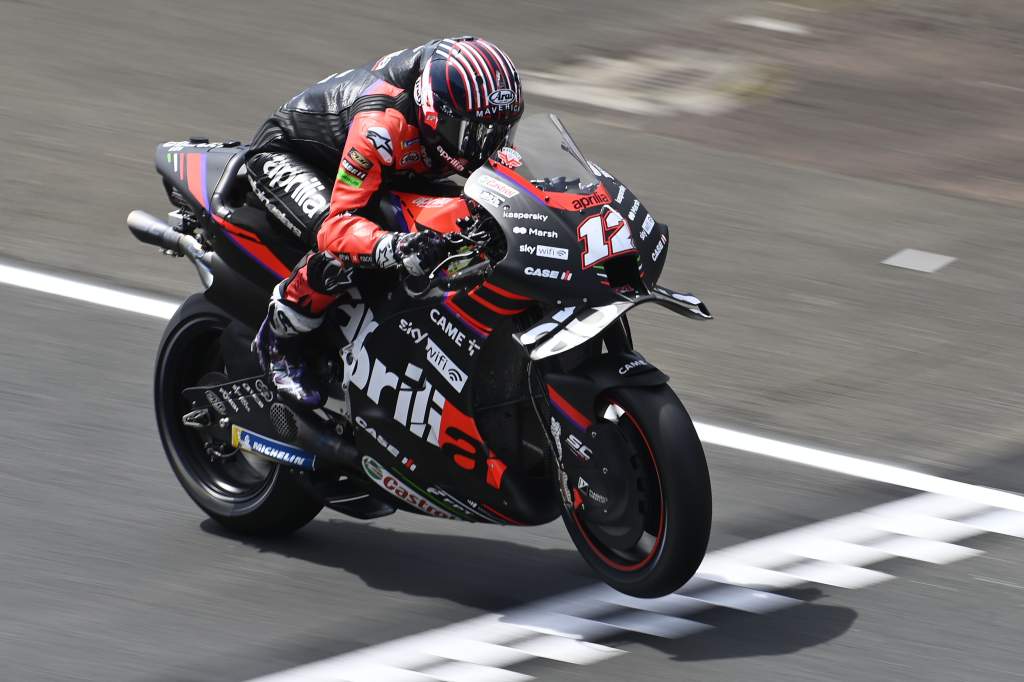 "We are very happy to continue with the progress, with the work, and it's a boost to my career to be inside such a strong team as Aprilia," he enthused. "We're working towards an objective, towards the podiums and the victories that Aprilia deserves, but we are getting closer.
"It's never easy but as soon as I entered the Aprilia garage I felt good, like it was the place to continue to develop my riding style. When I received the news, it made me very proud, and I look forward to continuing my future with them."