MotoGP title contender Aleix Espargaro says his podium at Aragon was crucial for getting his title charge back on track in the context of lower than expected recent results and a start to the weekend that included two crashes.
The Aprilia rider's third-place finish ended a six-race spell without a podium, a timely result ahead of MotoGP's most stressful period – with four overseas races coming thick and fast in the next weeks before the season concludes at Valencia in less than two months' time.
Speaking to The Race after finishing third behind Enea Bastianini and fellow title contender Pecco Bagnaia on Sunday at Aragon – and, crucially, taking 16 points off title leader Fabio Quartararo following the Yamaha rider's second non-finish of the season – Espargaro admitted that he needed the success of standing on the podium.
Espargaro was both successful and consistent in the opening stages of the season with a maiden premier-class win in Argentina triggering a series of five podiums in six races, but that streak ended with his unforced error in front of a home crowd at Barcelona when he celebrated a lap too early – dropping from second to fifth and throwing away nine crucial points in the process.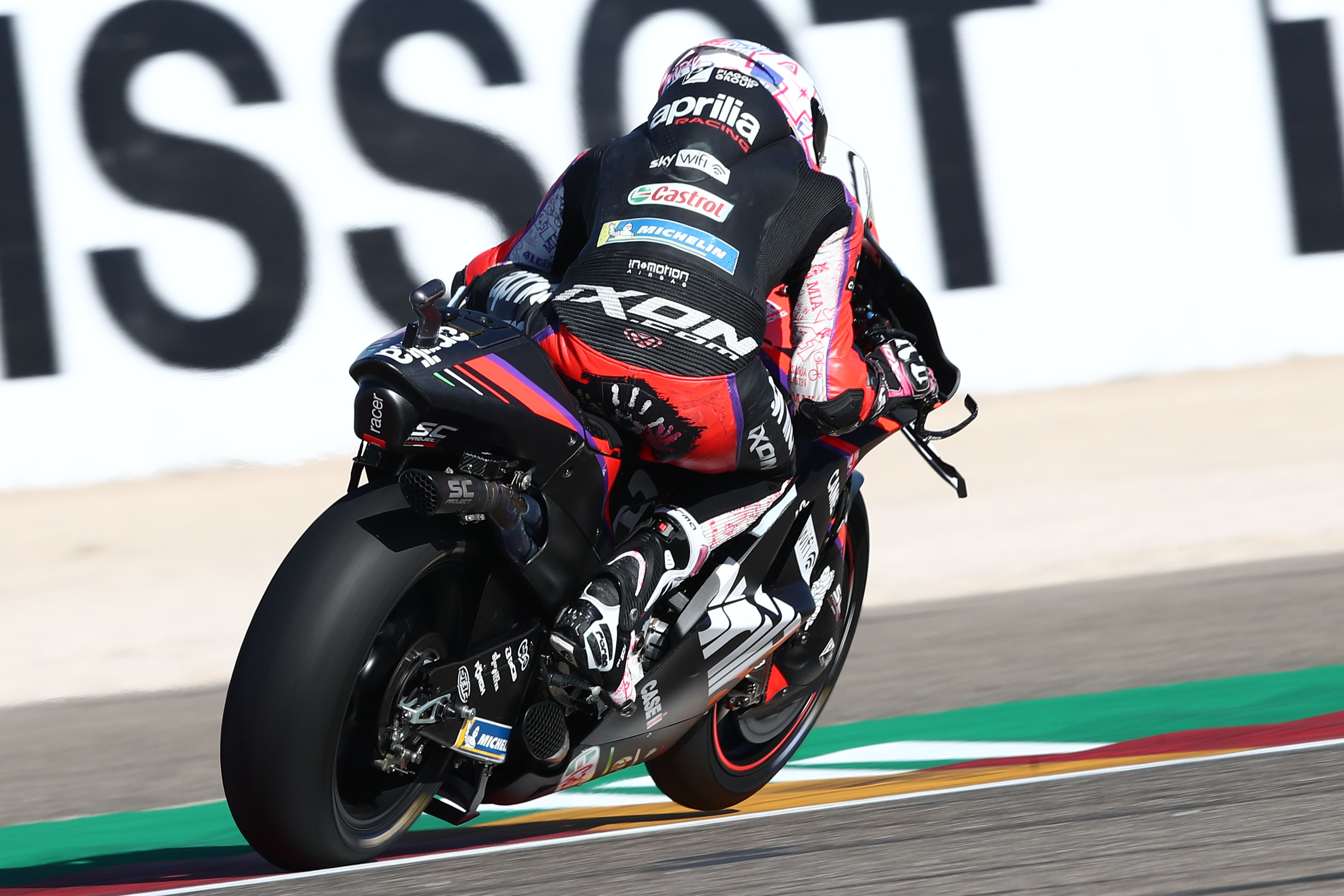 But now very much back on form despite a tougher than expected weekend at Aragon, Espargaro told The Race that once he saw that Quartararo was out of the running he knew he had no alternative but to attack.
"It means a lot; a lot," he said, when asked how significant third place was for his title aspirations.
"I've always believed, I've always had faith, but obviously you never expect Fabio to have a mistake like this. He's always strong and at the same time he always uses his head a lot, but all the same it can happen.
"When I saw Quartararo crashed, all the more I had to push. I risked more, because I knew that when he crashed, to finish fifth or sixth had no meaning. I went all for it, and Brad Binder was mega, unbelievably fast, but in the last part of the race I had something else. I'm very happy about it."
That risk was perhaps something Espargaro didn't expect to need at Aragon, a circuit only two hours from his home in Andorra and where he's always enjoyed success in the past. Team boss Massimo Rivola went as far as to identify the track as one of the team's best chances of success before its highly competitive season even kicked off.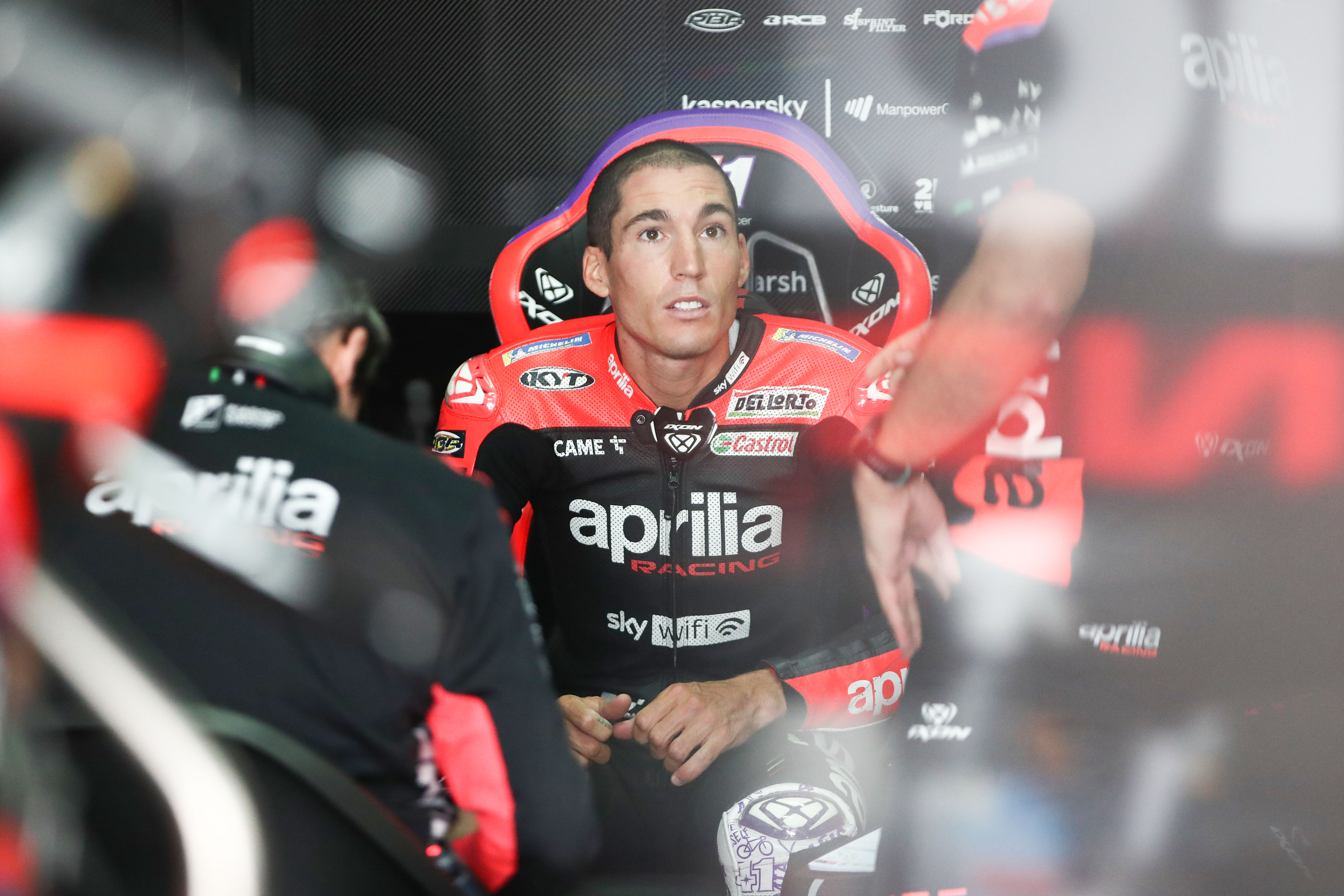 But having started his weekend with a heavy crash, and still nursing a series of injuries from recent tumbles at Silverstone and in testing at Misano only a few days before heading to Aragon, Espargaro admitted he was on the back going into Sunday's race.
"I needed a podium, also for my confidence," he said, "because I had really high expectations in Aragon but I crashed on Friday and I destroyed completely the frame and the swinging arm of the second bike.
"I always go to sleep at night early, but on Friday I was still in the garage at 11pm with my mechanics because I felt bad.
"On Saturday morning I was very slow, I was not able to put the bike in the top 10. So I said to myself, 'It's going to be a difficult weekend'.
"So I'm extremely proud and happy with my weekend because I did a very good qualifying, and even in warm up I was struggling, not feeling good. It's not easy after two crashes, not good for the confidence, so a podium is fantastic."
But with his ledger now back in the black and Quartararo's crash cutting his deficit to only 17 points, Espargaro heads into the final five races of the 2022 season considerably more upbeat about his chances on the Aprilia RS-GP.
"I think we will perform in all the tracks," he insisted. "The Aprilia is good, and we still have two new engines to use.
"I have some doubts about Thailand, because there are big long straights and I think it's going to be better for the Ducati. Plus, Fabio is very strong there – I remember a very good race between him and Marquez there in the past, and it's maybe the one where I have some doubts.
"But it can rain at both races, in Thailand and in Japan. In Malaysia, I'm very fast, Valencia will be a mix of emotions and pressure – but what is coming is great. I hope [the championship goes to Valencia], I will try."