Since making his return from injury mid-way through the 2021 MotoGP season and subsequently graduating from satellite to factory machinery, 2020 championship runner-up Franco Morbidelli has looked like a shadow of his old self.
A three-time race-winner in that breakthrough 2020 season on Petronas SRT's older-spec Yamaha, he has never even coming close to returning to the front of a MotoGP race for the factory team.
And that form was brought into even starker focus at last weekend's Aragon Grand Prix by the racing return of Yamaha test rider Cal Crutchlow, with Andrea Dovizioso's replacement managing to completely outshine Morbidelli despite not having raced in the past year.
Admittedly one of many riders caught out by the first lap crash that cost him a lot of time as it split the pack, Morbidelli's chances of success at a track where he'd won in 2020 were severely limited from the start.
But with a disastrous qualifying having already placing him far down the grid in 20th, Morbidelli bears more responsibility for his plight than some of those delayed by the crash.
"The two accidents that I got in the way of didn't help, but starting 20th that can happen," Morbidelli explained after finishing the race only 17th.
"Apart from that my pace wasn't good – it was good enough to recover some positions, but it wasn't good enough. We strive for much more than this.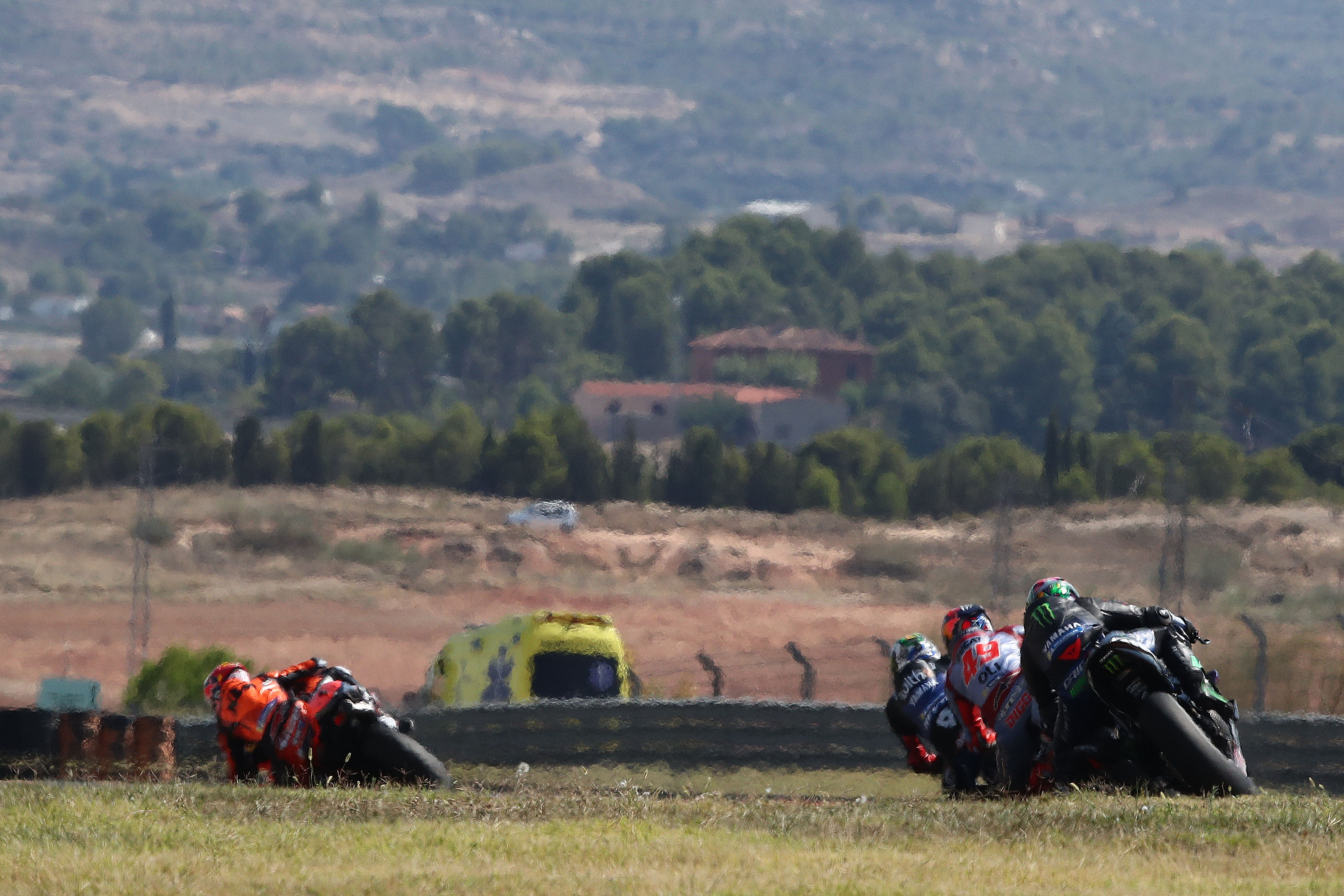 "We tried something for the race that might have allowed me to be a bit more fast in the fast corners, but I didn't feel anything and I couldn't improve in them.
"I just tried to extract the maximum from what I had and to bring the bike home, because it's been two races in a row that I didn't finish.
"We'll keep working and keep digging, and we really have to put our noses into the PC to understand well what I need to be fast in fast corners. That's it, and we'll try again in Japan."
It wasn't the first time that Yamaha's issues in fast corners have been where Morbidelli's losing all his time.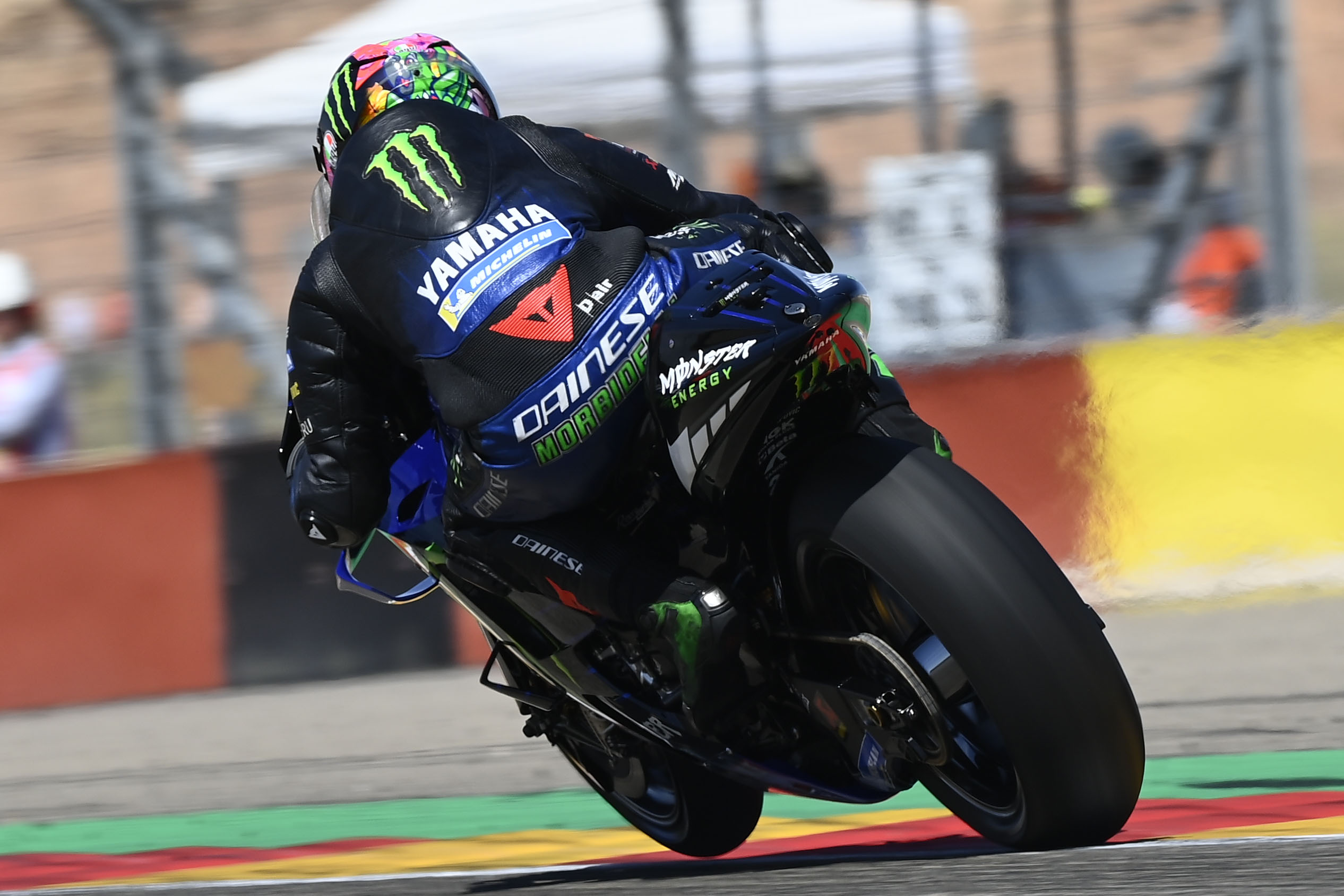 And that feels like a bizarre situation for both a Yamaha MotoGP rider (given the bike's reputation) and for Morbidelli himself, whose previous trademark style on the bike was butter smooth and flowing, something that has been notably absent since his return from that injury.
The opening sector at Aragon was where the other Yamahas were able to make up so much time, and it's no surprise to hear that he attributed all his woes to struggling in that part of the track.
"The feeling in fast corners was the principal issue this weekend," he repeated.
"In sector one, I was losing a hell of a lot of time compared to everyone, and I couldn't really get some speed there, I couldn't really improve there.
"Everywhere else was pretty decent, even good. Sector three was also even good – but in the fast sections and in the flowing corners I don't have the right speed."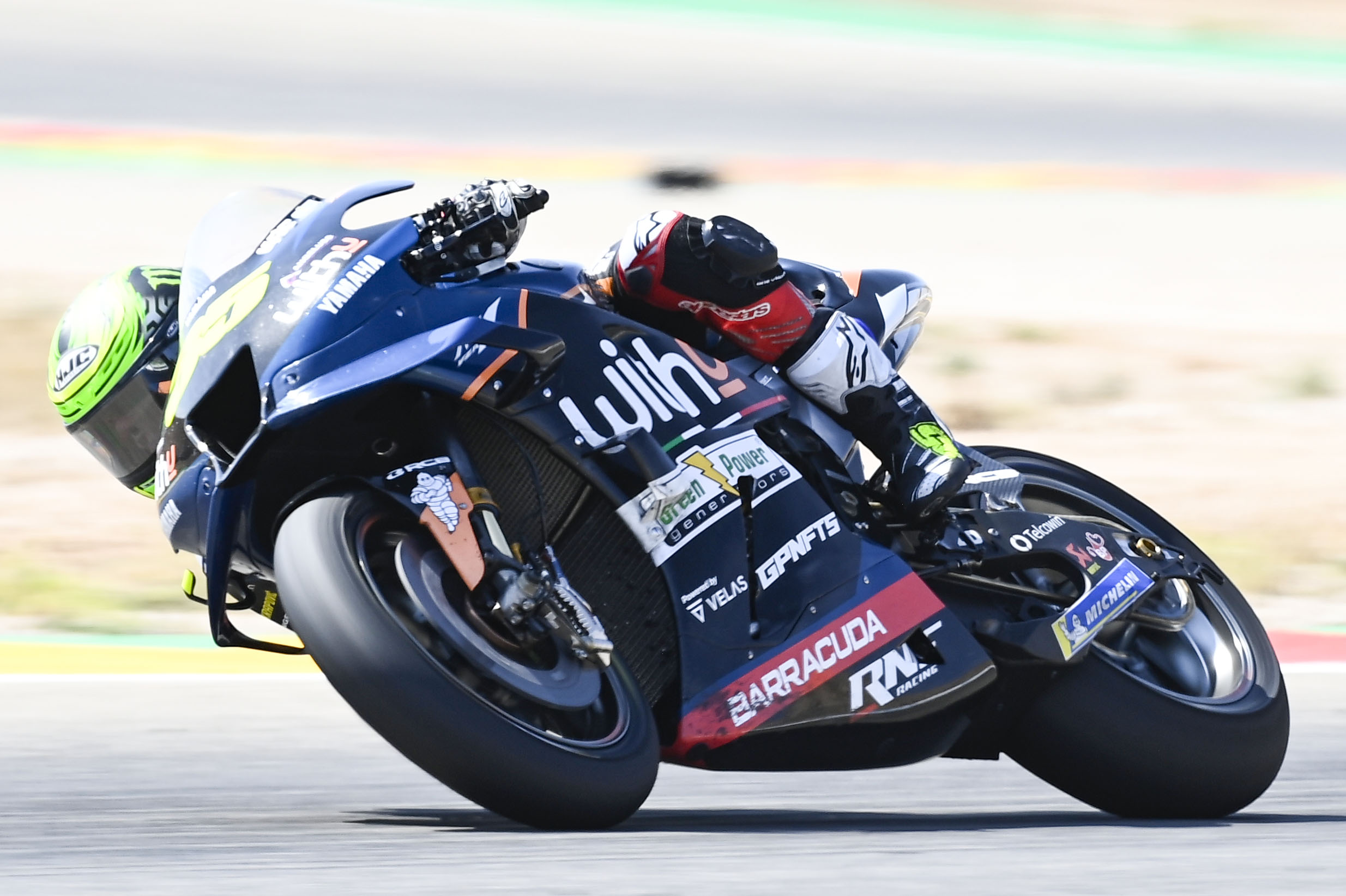 That bitterly contrasted with an impressive performance by the returning Cal Crutchlow, who took over at RNF Yamaha for the remaining six races of 2022 as Dovizioso retired from the sport.
Crutchlow was left delighted with a surprisingly strong result. His 14th place made him top Yamaha after championship-leading works rider Fabio Quartararo's crash.
"In the past, I would have looked at 14th and thought 'I'm not even going to bother turning up for that'," Crutchlow joked.
"But overall we have to be quite happy because I didn't do a bad race and I haven't raced in a year.
"I was 20 seconds off [the winner], but I lost five of them in the first lap. I was I think 12s faster than when I raced here last year, and I had four races under my belt by then."
The problems Morbidelli is having are especially costly in MotoGP's current situation.
Crutchlow is adamant that corner speed is right now the only way to go fast in the championship – an opinion backed up by long-time straightline benchmark Ducati admitting recently that the majority of its 2023 development is focused not on gaining more power but on making the bike go round quick corners faster.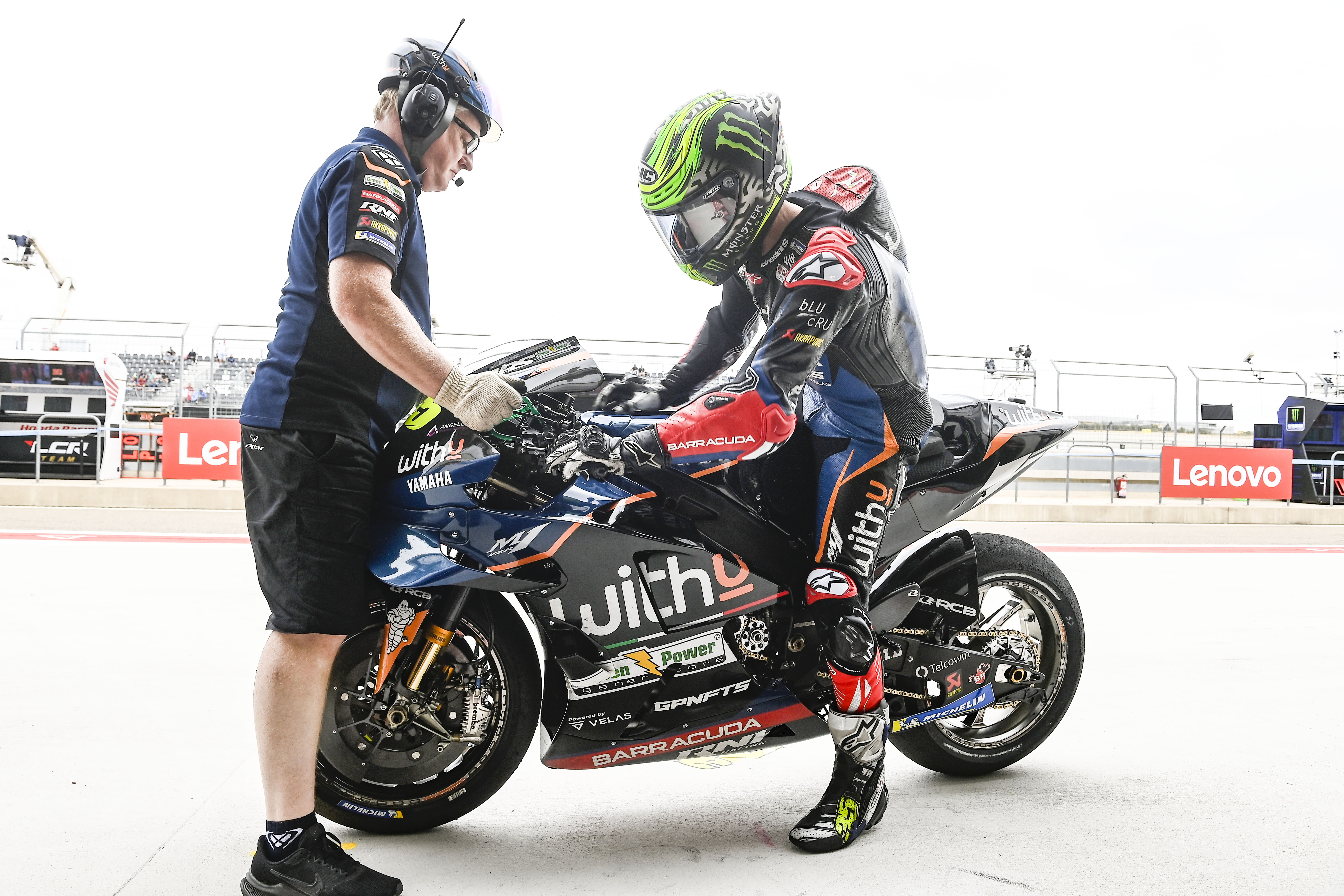 And with that – and especially the direction of Michelin's front tyre development – Crutchlow says you need to change how you ride to fit the bikes, something that Quartararo and others have been able to do successfully.
"The only way now to get the potential out of the bikes and the tyres, mainly the tyres, is to release the brake and carry the corner speed, when you look at where they're doing it now and the way they're going," Crutchlow explained.
"Look at [Enea] Bastianini on the last lap in Misano – it actually looks like he has no load at all on the front tyre at all in the middle of the corner.
"I look at that on a screen and don't understand how he's still on the bike. Jorge Martin was one of the first ones who seemed able to do it, to release the brakes and carry this massive corner speed.
"And that's what Fabio does with the Yamaha. Martin, Bagnaia, they do it with the Ducati. It's always evolving and changing."