Some Formula 2/GP2 seasons launch multiple future big names into Formula 1. Some are dominated by a single standout talent. Some are remembered more for their star rookies than champions who never progressed.
How is the class of 2023 in F1's main feeder series likely to go down?
With the F2 grid completed this week by former Red Bull junior Jehan Daruvala joining the MP team that ran last year's champion Felipe Drugovich, we asked writers from The Race and sister site WTF1 to give their takes on the potential F1 pedigree of the 2023 F2 pack.
---
2023 F2 grid
MP Motorsport: Dennis Hauger, Jehan Daruvala
Carlin: Enzo Fittipaldi, Zane Maloney
ART Grand Prix: Theo Pourchaire, Victor Martins
Prema Racing: Frederik Vesti, Oliver Bearman
Hitech Grand Prix: Jak Crawford, Isack Hadjar
DAMS: Ayumu Iwasa, Arthur Leclerc
Virtuosi Racing: Jack Doohan, Amaury Cordeel
PHM Charouz: Roy Nissany, Brad Benavides
Trident: Roman Stanek, Clement Novalak
Van Amersfoort Racing: Richard Verschoor, Juan Manuel Correa
Campos Racing: Kush Maini, Ralph Boschung
---
Strongest grid for a while, despite the veterans
Scott Mitchell-Malm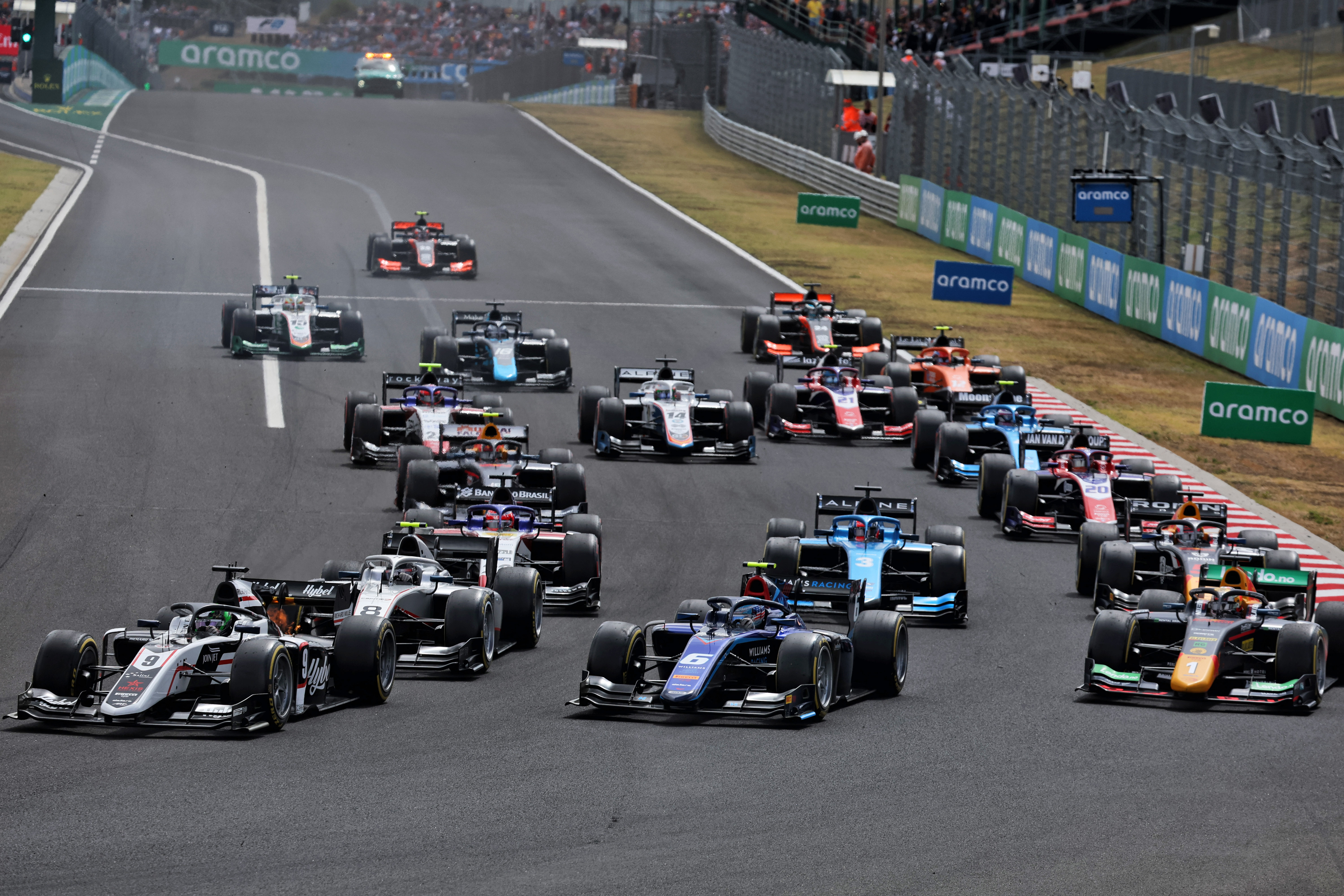 This is a stronger grid than in the last couple of seasons. The top junior categories tend to go through cycles of stronger and weaker line-ups, almost like waves, and this feels closer to the peak of one.
While it is a shame to see some drivers hanging on for fifth or sixth seasons – which I think just totally defeats the purpose of a pyramid-like this, as it's not meant to be a place for someone to kick around this long – there is a good mix that gives this a bit of depth as well as peak quality.
There are experienced drivers with F1 links – Theo Pourchaire, Jack Doohan, Frederik Vesti and Dennis Haugher spring to mind – who have legitimate F1 ambitions because they are younger and aren't in their fourth or fifth F2 season.
But there are also some very good rookies thanks to a strong crop of F3 drivers stepping up – Oliver Bearman and Isack Hadjar stand out but F3 champion Victor Martins is another, and new Red Bull junior Zane Maloney is a very interesting wildcard.
Pourchaire stands out in a great field
Charley Williams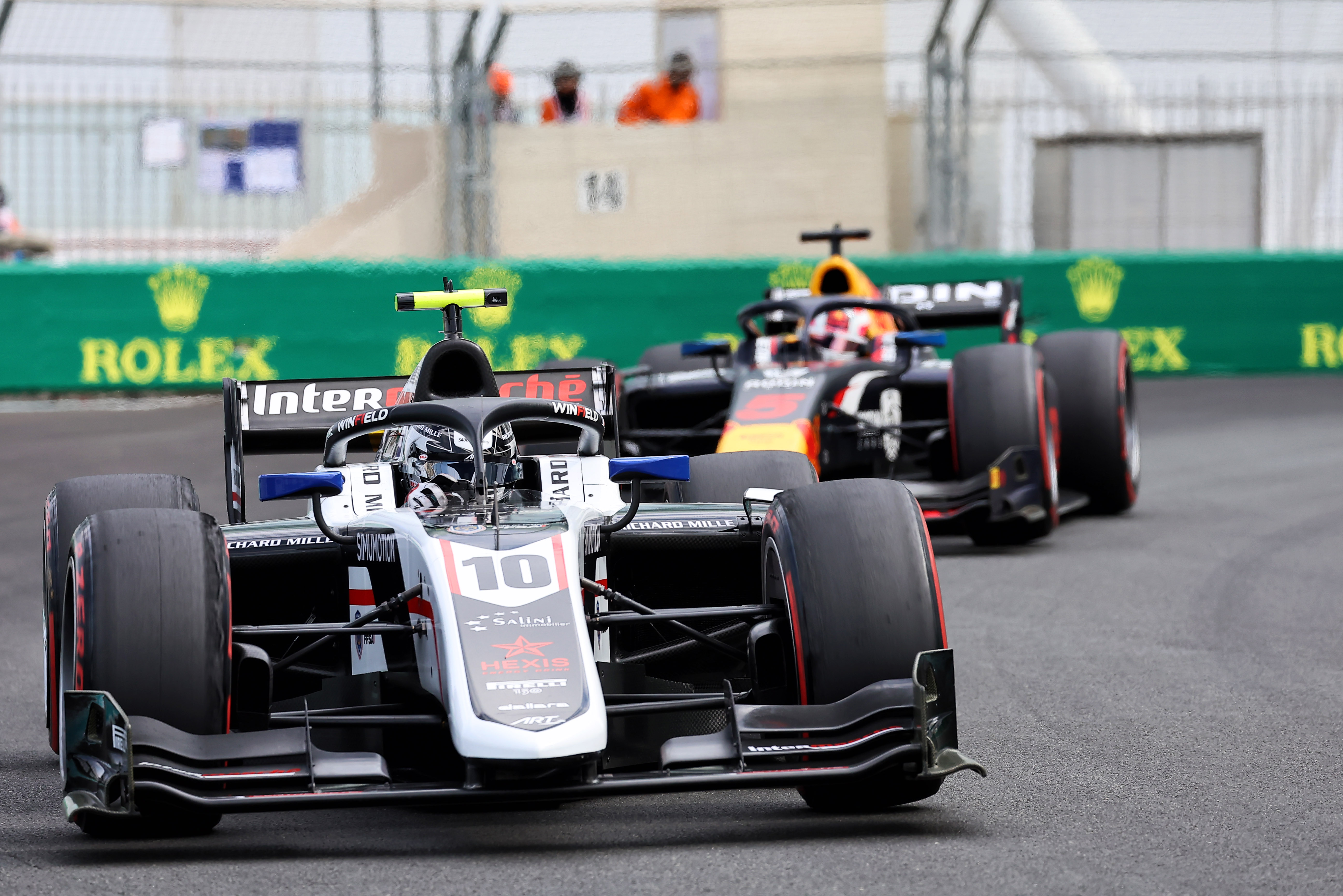 I'm going to start by saying that I think this is one of the best F2 grids we've had in the last couple of years. I'm sitting here staring at the line-up and trying to pick out names that I think won't be able to fight for podiums, wins, and of course, the title. And, honestly, there are very few.
I have very high hopes for Pourchaire. The progress he's made from finishing fifth as a rookie and second in 2022 suggests that a proper title charge is imminent in his third year in the series. His talent might make him a favourite for the championship, but the pressure is on him to perform and earn an F1 seat with backer Sauber in 2024.
However, I wouldn't count some of the 2023 rookies out. Bearman, Martins, Maloney and Hadjar are drivers we, and Pourchaire, should keep an eye on.
There's no F1 great here
Valentin Khorounzhiy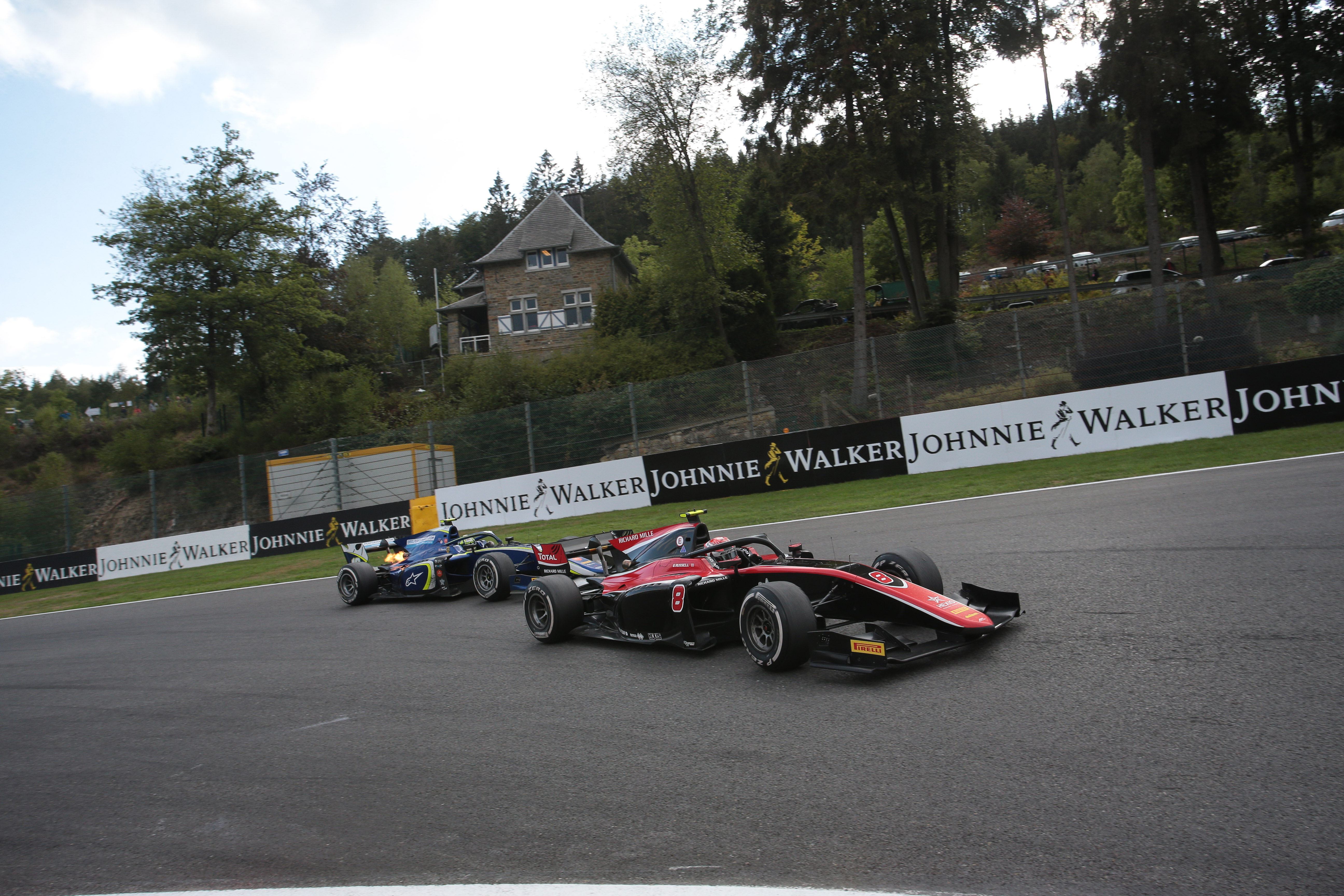 F2 is still waiting for its next 'chosen one', and that wait will probably continue in 2023. Nobody here quite looks like a Charles Leclerc, George Russell or Lando Norris (a lot of people seem to forget how damn good Norris's junior career actually was).
The one candidate here for anything approaching that status is Bearman (pictured below) – a 2023 F2 title gets him into the Oscar Piastri tier and probably immediately puts him onto the F1 grid.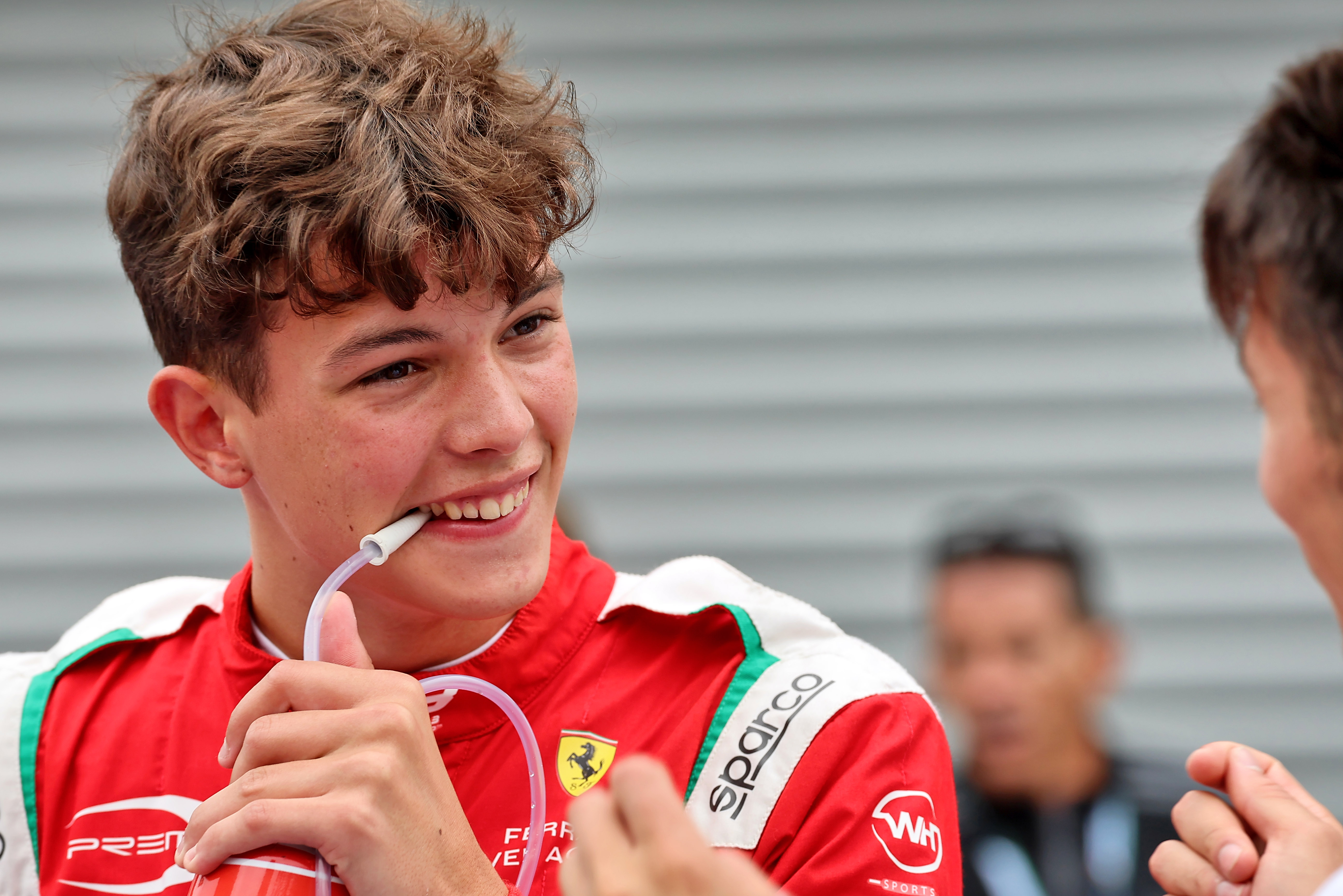 For most of the others, it'd take outrageously good seasons to create the strong likelihood of a grand prix promotion. You'd have to imagine, for instance, that someone like Pourchaire would have to, in American sports parlance, absolutely 'dog-walk' the rest of the competition by triple-digit points to make his F1 dream come true.
But you also have to fancy the chances of someone like Doohan – he's a driver who looks more at ease in higher-powered machinery. And you'd imagine benefactor Alpine, after its 2022 embarrassment, would like nothing more than to justify funding a place for Doohan on the grid in 2024, with the longer-term aspiration of having him lap Piastri's McLaren 50 times over.
And if Red Bull decides to either call time on the Yuki Tsunoda project or abandon the Nyck de Vries experiment after one year, Ayumu Iwasa is probably the clear pick to move up there, though rookies Hadjar and Maloney will also fancy their chances.
It's a fun, good grid overall. Maybe a little too uniformly good in terms of the individual drivers' benefit.
A limbo season
Dre Harrison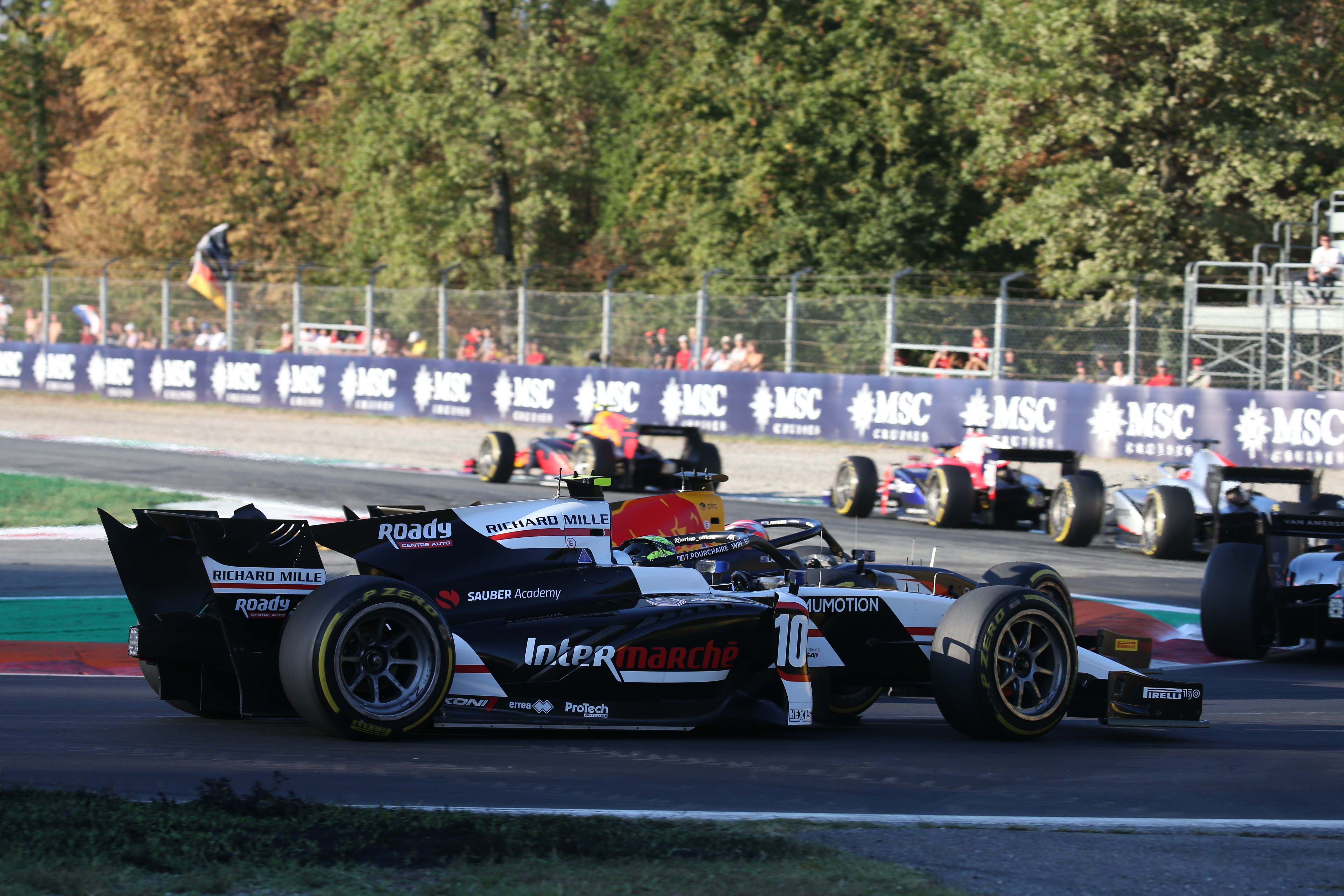 This feels like a roster in limbo. Pourchaire is the obvious standout name, and could have already had a year in F1 by now but circumstances haven't been kind to the young Frenchman with Zhou Guanyu jumping him in the queue at Alfa Romeo, and then Drugovich stealing the headlines. I think Pourchaire's rightly the favourite heading into the season, with Doohan and Iwasa close behind.
I fear there isn't an A+ grade (Russell, Norris level) prospect – the one-and-done superstar that'll capture the eyes of many – in this current field, and it feels like that might be the level you have to be at to make headlines with the talent level in F1 being so high.
But I'm also curious to see how some of the more under-the-radar names such as Hadjar, Bearman and Maloney get on. I think they could be the ones more likely to capitalise on the state of F1's driver market in one or two years' time.
This is going to be a vintage year
Josh Suttill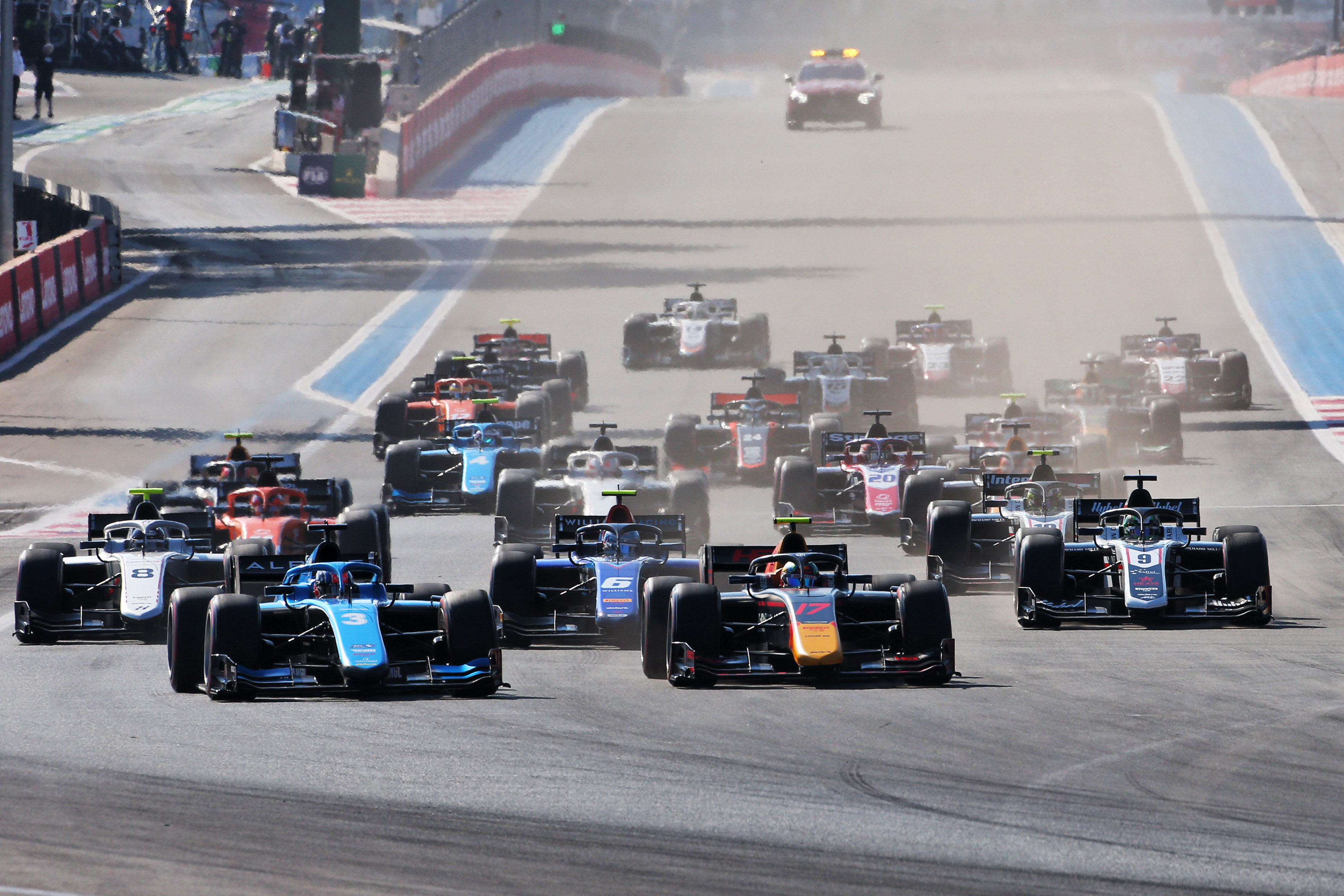 This has all the makings of a vintage year of Formula 2 with some highly-rated rookies and returning drivers who actually have a chance of graduating to F1 – as opposed to the experienced drivers in previous seasons who are simply auditioning for a professional (and still very prestigious) Formula E, IndyCar or sportscar drive.
I'd pay special attention to F1-team-backed rookies Bearman (Ferrari) and Hadjar (Red Bull), who showed plenty of F1 potential in F3 last year.
Hadjar is one of six Red Bull drivers in the field and Hadjar, 2021 FIA F3 champion Dennis Hauger (now with the MP Motorsport team that took Drugovich to the title) and Iwasa in particular could be one standout F2 season away from taking Tsunoda's AlphaTauri seat.
It might not be too late for 2022 F2 runner-up Pourchaire to convince Sauber that he needs to be a part of the team's transition towards Audi if he can dominate in his third year with ART.
Throw in Alpine juniors Doohan, who almost made it onto the 2023 F1 grid, and Pourchaire's new team-mate Martins (last year's F3 champion), as well as Mercedes' highest-placed junior Vesti, and you have yourself a solid group of drivers who can demand promotion if they perform an exemplary year – and I'm fully expecting at least a couple of them to do so.