After an unusual rookie class that boasted a NASCAR legend, an Australian Supercars champion and an ex-Formula 1 driver, IndyCar's returning to a more traditional young driver grouping next season – and it's an exciting one.
'Rookie of the year' has always been a strong tradition in US sports in general and IndyCar is no different, so we've outlined the drivers set to be going for the prize and decided who is most likely to take the crown.
The drivers listed below are ordered first on IndyCar starts, then on championship finishing position in Indy Lights last year.
Callum Ilott
Age 23
Team Juncos Hollinger Racing
Career highlight 2020 F2 runner-up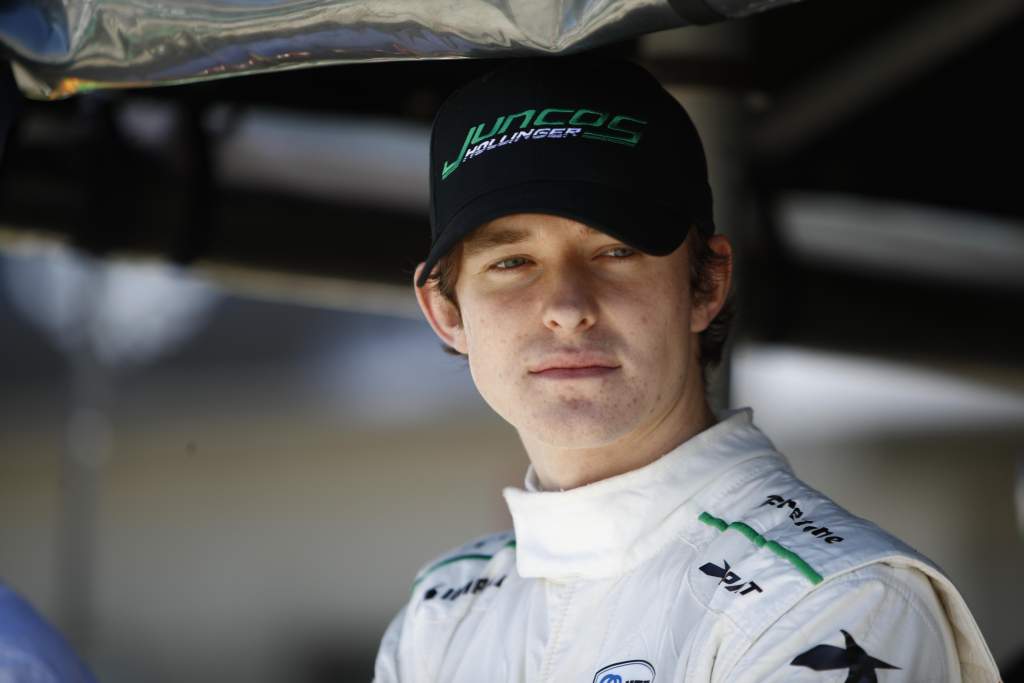 The Brit needs no introduction to most motorsport fans as a Ferrari Formula 1 junior, Alfa Romeo F1 test and development ace and runner-up in the 2020 Formula 2 championship.
He contested the last three IndyCar races of the year in 2021 with new team Juncos Hollinger, which he'll drive for next year. He's still a rookie as IndyCar rules dictate anyone who has done no more than four races is eligible.
His talent is beyond question and plain for all to see, and now the work he has done developing F1 cars in the past 18 months has really allowed him to hone his feedback style as well, and that really impressed his new team. He knows what he wants from the car and how to deliver.
The only question mark here is that a month ago the team only had one full-time member of staff so this is a building exercise that may hinder performance at least in the first half of the year.
Christian Lundgaard
Age 20
Team Rahal Letterman Lanigan Racing
Career highlight 2nd in Formula Renault Eurocup 2018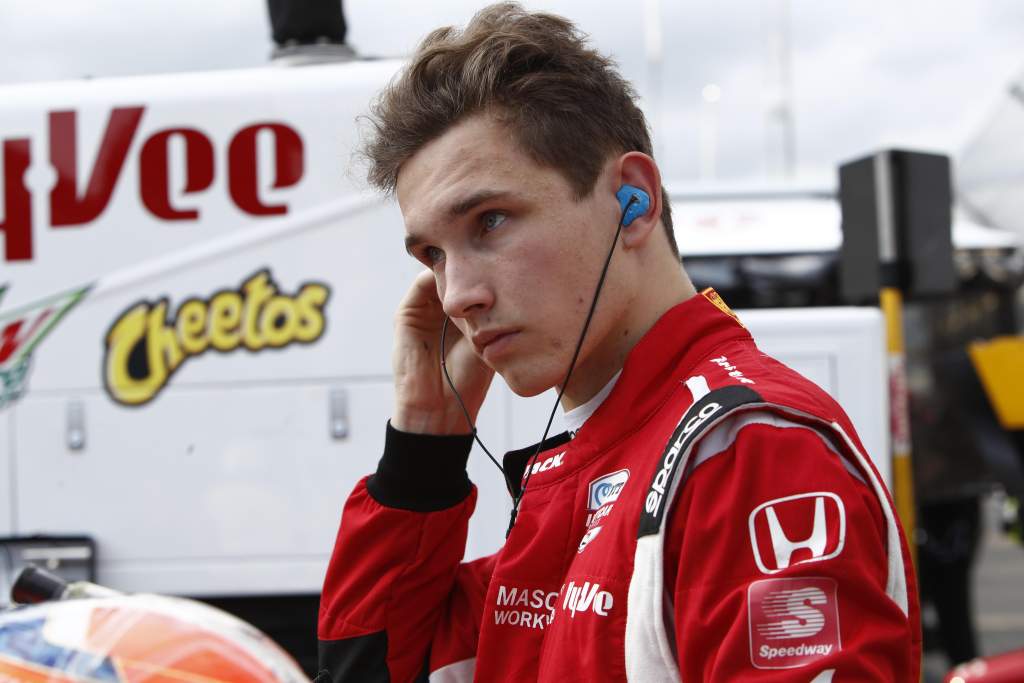 The Indianapolis road course has proven to be a track well suited to drivers formed in Europe. In 2021 it was no different as Lundgaard shocked many by qualifying fourth on his first appearance with no sim-time and only a test at Barber under his belt.
The Alpine junior was on a path that looked to be heading for F1 before a disappointing 2020 F2 season in the reigning champion ART team meant his momentum stalled.
He's turned that strong debut into a plumb 2022 IndyCar seat at the team he appeared for this year, Rahal Letterman Lanigan, so is a very real contender for this award given how competitive his machinery will be.
Like Ilott, he'll have to take on ovals for the first time, though.
Kyle Kirkwood
Age 23
Team AJ Foyt Enterprises
Career highlight Won all three Road to Indy titles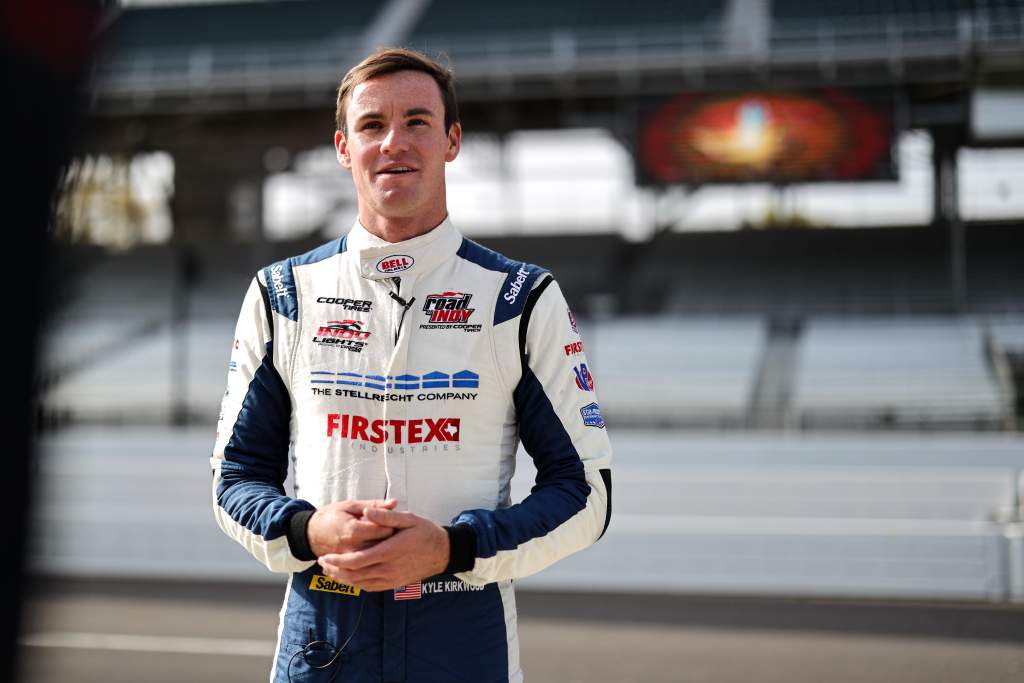 His CV is enough to make your mouth water. Surely one of the best junior single-seater careers ever – certainly in the US.
Claiming every Road to Indy title at his first attempt and taking five championships and 76 race wins in total, he's a winning machine.
But now he joins the ailing AJ Foyt team which couldn't be a successful contender under Sebastien Bourdais and engineer Justin Taylor last year. It has two podiums in eight years and last won a race a further year previous, in 2013.
Sure, Kirkwood may help to inspire this team with some youthful exuberance, but I'm pessimistic about how much can be achieved in one year here. There's no doubt this is a stepping stone move for Kirkwood but I hope it doesn't stall his progress.
Taylor and Bourdais will surely have laid some strong foundations, but it will be Kirkwood tasked with facilitating the next step.
David Malukas
Age 20
Team Dale Coyne Racing
Career highlight 2nd in Indy Lights 2021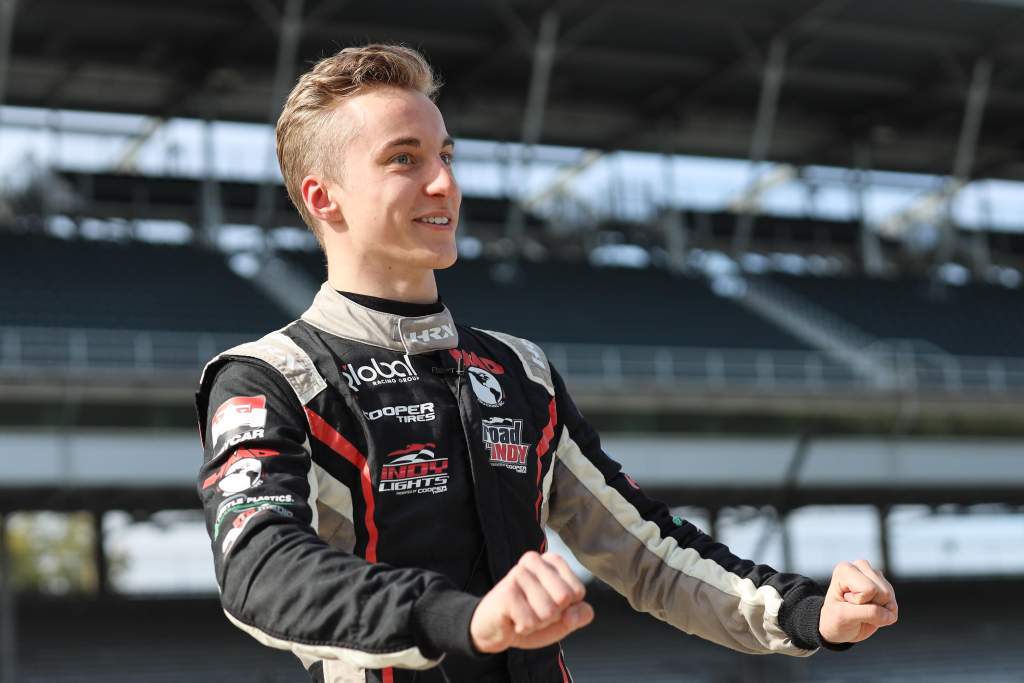 Malukas was one of the surprises of the season for many in 2021, making Kirkwood's life extremely difficult in Lights this year – which raised Malukas's stock massively.
Unlike Kirkwood's Foyt deal, Malukas comes into a Coyne team that has plenty of momentum, and the addition of Takuma Sato as his team-mate will prove to be a fantastic source of advice for the young rookie.
There will always be those people who point to Malukas having resources and having an Indy Lights team built around him, but he saw off a strong team-mate in Linus Lundqvist last year and looks to be a real prospect.
We've still got so much to learn about how good he really is, but all the ingredients are there. There will be nowhere to hide in IndyCar but he has the potential.
Devlin DeFrancesco
Age 21
Team Andretti Autosport
Career highlight 2nd in Indy Pro 2000, 2020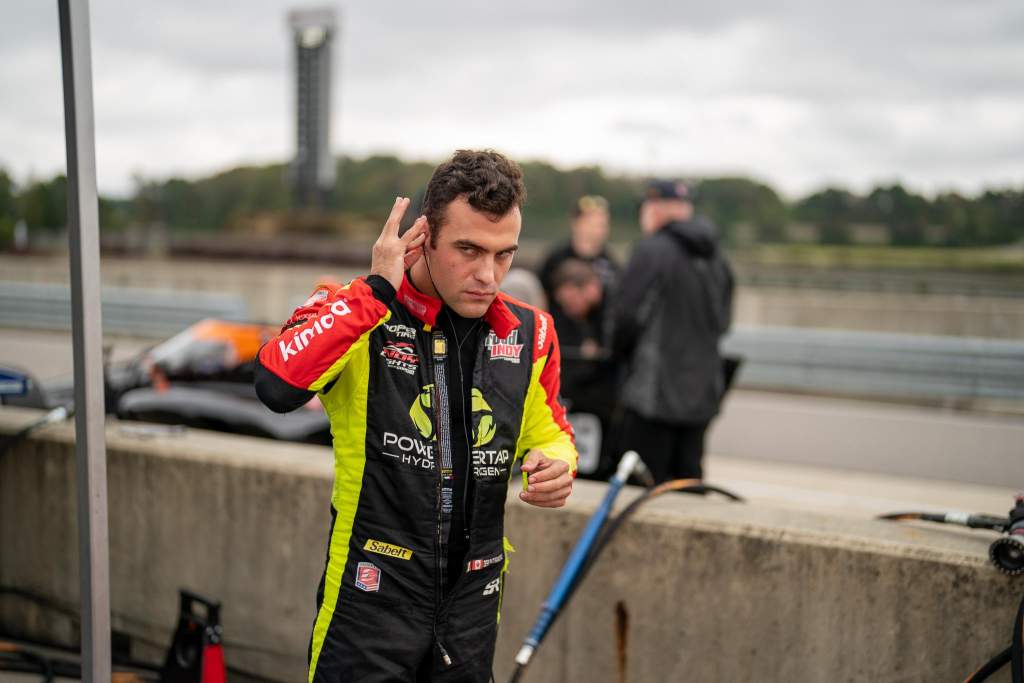 There will always be people who point to Kirkwood missing the Andretti seat as unfair given that's where DeFrancesco – sixth in the Indy Lights championship – has ended up.
However, this has been part of a longer-term deal and he comes in as a more experienced rookie than most after time in Europe and in sportscars as well. He's impressed the team with his testing performances and even outshone Kirkwood in one of those two tests, according to team boss Michael Andretti.
Not all drivers have ace junior careers and that in turn doesn't mean they can't make it on the big stage.
One thing is for sure though – there's nowhere to hide for DeFrancesco as team-mate to Colton Herta, Romain Grosjean and Alexander Rossi.
---
The Race's rookie of the year prediction
1 Lundgaard
2 Malukas
3 DeFrancesco
4 Ilott
5 Kirkwood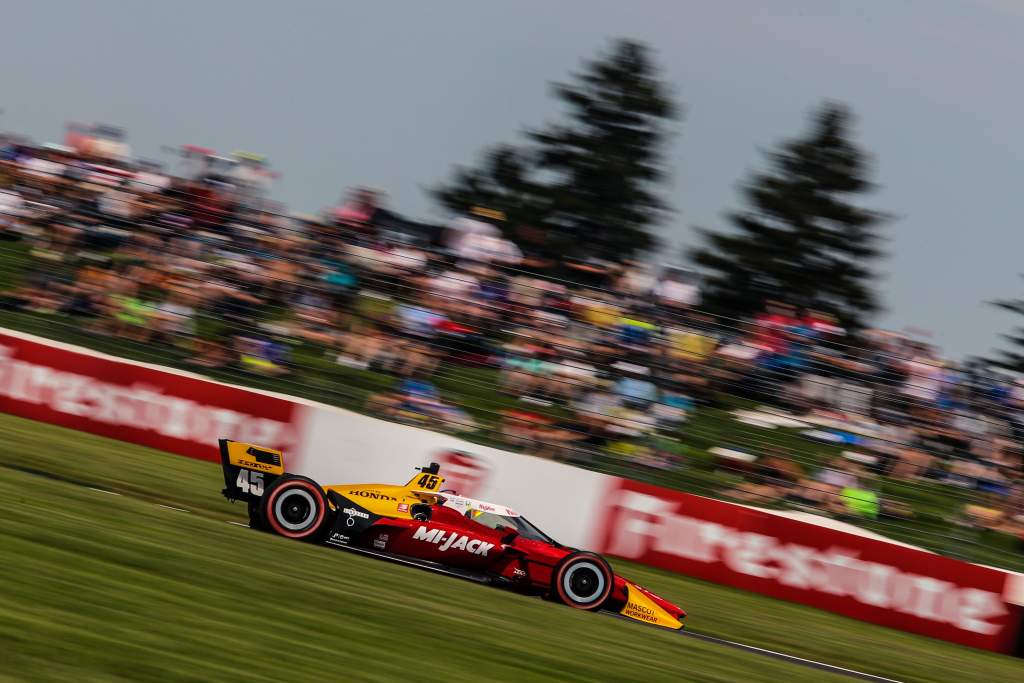 Ultimately, while you might think DeFrancesco has the best seat, last year Rahal had a better average finish per car than Andretti. That's not to say that Andretti won't improve, but given Lundgaard's stellar Indianapolis debut this season it's hard to think he won't be at least on the fringes of the top 10 most weeks.
He'll learn the ovals quickly and help to elevate this team, which expands to three cars next year, and fundamentally he's right there with Ilott and Kirkwood as one of the best drivers on the list.
I've gone with Malukas next although picking numbers 2-5 was much more tricky than number 1.
Although Grosjean was much more experienced, and he's taken his engineer to Andretti with him, Coyne is a team known for developing young talent both in the drivers' seat and the engineering department.
It's used to high levels of turnover and Sato will be a great shoulder for Malukas to lean on. There was some good progress made in the 18 car in the second part of the season and if Malukas can deliver, there's an opportunity for a top 15 season here.
DeFrancesco isn't nailed on for a strong season because he's at Andretti – ask James Hinchcliffe and Ryan Hunter-Reay. This is a programme with a longer-term goal, and with a lot of focus on the Herta/Grosjean/Rossi relationship DeFrancesco will likely be left to develop at his own pace.
Ilott slots in fourth. Although the three races at the end of 2021 don't point to him beating a Foyt car over a season, and still with so much uncertainty over the personnel to be hired at Juncos, I think this project is building towards something.
It might be that Ilott's talent can't overcome the inexperience of the crew, but I'm going for the positive outlook.
Kirkwood's got the short straw here. I rate him so highly but simply cannot reconcile the fact that a driver like Bourdais – known for his ability to come into backmarker teams and give them big results – struggled so much at Foyt.
With all Bourdais' experience, perhaps he laid the groundwork, but Kirkwood's engineer is not yet set and there's some question marks here too.
I hope for Kirkwood and Foyt's sake that I'm wrong.