We've only had one IndyCar race in 2023 – it feels like half of the season has gone as there has been a month's gap between St Petersburg and Fort Worth – but after a pause, the season resumes this weekend with the Texas oval race.
The first oval race of the year always feels a bit special and reminds us of one of the joys of IndyCar racing: that it competes on road, street and of course oval races.
It's perhaps too soon to start thinking about the championship, but the gap between the first two races is a chance for people to establish or reestablish momentum and put to bed any lingering doubts – particularly after a brutal season opener that involved two airborne crashes and the leaders taking each other out in the closing stages.
The Race has picked out some of the teams, drivers and manufacturers that will be hoping for a big Texas weekend to get things back on track.
---
Andretti and Meyer Shank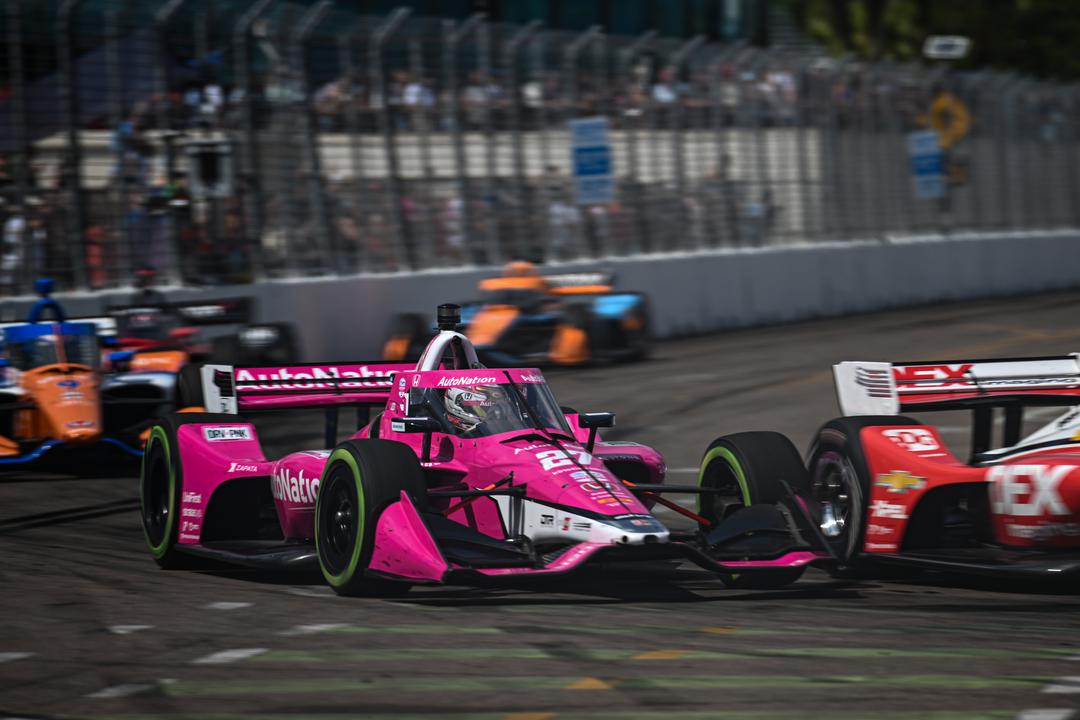 All four Andretti Autosport entries were involved in crashes in St Petersburg, while the two Meyer Shank Racing-run machines were wiped out in the first-lap crash.
For Andretti, the worry is less about St Pete and form – because it was on pole with Romain Grosjean, and Colton Herta and Kyle Kirkwood also had strong weekends until they ended prematurely. In fact, only Kirkwood's turmoil was self-inflicted, hitting Conor Daly and vaulting Jack Harvey's car.
The bigger reason it needs a strong weekend is that Texas has become somewhat of a bogey venue.
It's still bagged top-five finishes with Herta – the only one of Andretti's current roster to have raced at Texas more than once – and Zach Veach (remember him!) since 2020, but it rarely seems to go a race without one of its cars being subject to calamity like Alexander Rossi being taken out in a startline crash in 2021 or the same driver having a mechanical failure last year.
There's no doubting it has had some good pace at Texas, so it's time to put a tricky period to bed.
Texas could be where Andretti re-establishes its Texas form and its title challenge at the front of the IndyCar grid. It's basically been missing for over three seasons now and that's no good for the series as a whole.
Meyer Shank is reeling from having a double lap-one retirement on one of its strongest types of track – a street circuit, of which there aren't that many in IndyCar.
There is one after Texas, at Long Beach, so carrying momentum through would be strong.
While for Simon Pagenaud, every race and season where he isn't fighting for a win or championship is a waste, Texas is a nice opportunity for Helio Castroneves to cement his claim for a full-time return next year.
Everyone knows he is great at the Indy 500 and wants a fifth win, but Shank has pulling power and can pay its drivers – so if Castroneves delivers another 18th in the points this year, Shank's eyes may start to wander.
Ovals are a good chance for Castroneves to boost his points-scoring tally. He was cruelly wiped out at Texas last year.
Most of the rookies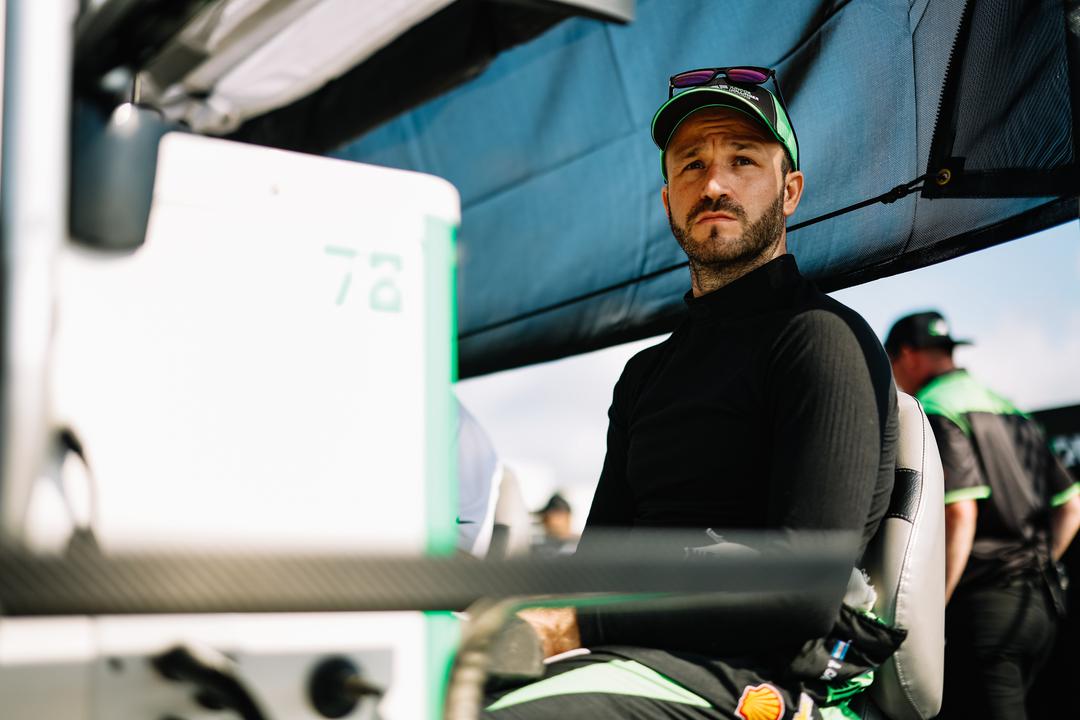 Agustin Canapino was the outlier in the St Petersburg opener because, having overcome such hurdles as learning English in three months and racing a single-seater in action for the first time in an elite series, he also achieved one thing none of his newcomer rivals could: he finished the race on the lead lap.
That means Canapino heads into Texas with 18 valuable points, which eases the pressure for him to settle into a totally new form of racing for the first time.
In fairness, partly because of the sheer number of incidents in the race, Sting Ray Robb wasn't far behind although he was a few laps down after being caught up in the first-lap incident at Turn 3 which took out the other rookie who will be racing at Texas, Benjamin Pedersen.
For Robb, he has strong backing and a good junior resume on his side, but another crash or questionable result is the kind of thing that can build adverse momentum. Especially when you have an ace team-mate in David Malukas, who may have a worse junior career on his CV than Robb but by gosh, is he proving he deserves his seat among IndyCar's most exciting up-and-coming drivers.
Pedersen's team-mate Santino Ferrucci was also caught up in that wreck so he doesn't have the pressure of a team-mate further ahead in the points like Robb.
Pedersen just needs an incident-free weekend.
Foyt has had its issues with shunts in the first part of the season; it happened with Sebastian Bourdais in 2021 at Texas and again with Kyle Kirkwood last year.
While Pedersen has helped bring some extra funding to the team it is still low on sponsors and can't afford any drop in momentum in terms of results or personnel morale.
Both Robb and Pedersen need to finish all of the laps at Texas if it's in their control. That would be their definition of meeting the objective of having a 'big weekend' in Texas, in this writer's eyes.
Chevrolet and Honda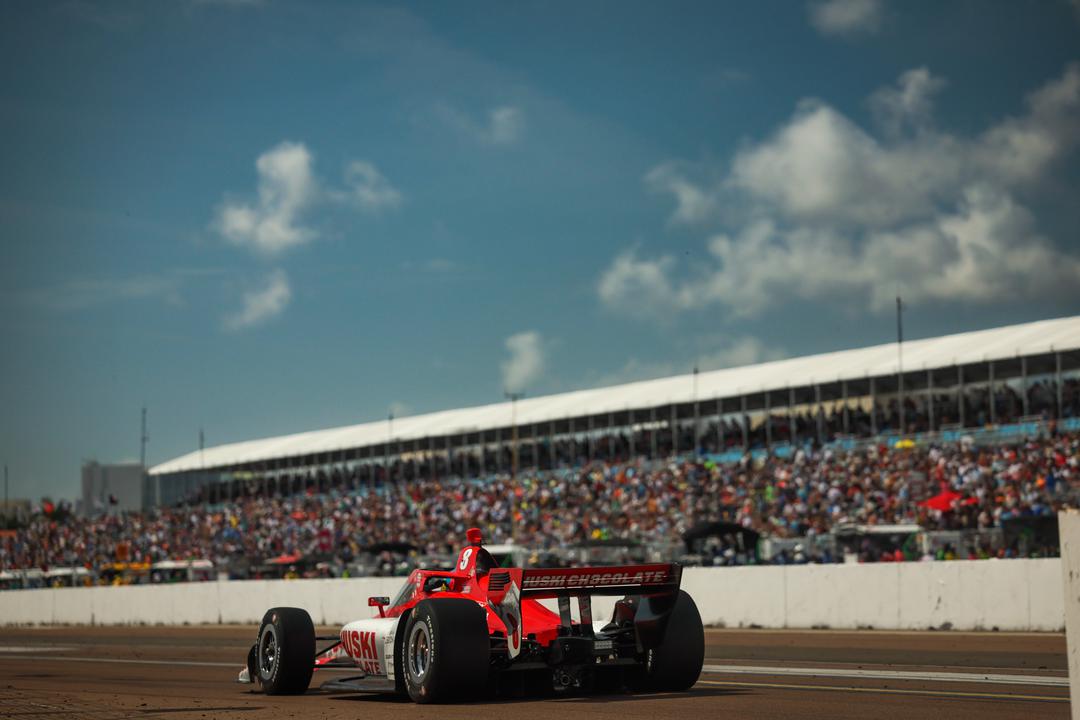 Texas could be a big race for Honda.
In St Pete, it showed it has improved but also it wasn't that bad at St Pete in 2022 either. So perhaps this race is a better chance to judge how the manufacturer battle with Chevrolet is shaping up.
Last year two Penske-Chevrolet drivers went for the win and the other was in the top five, so perhaps that speaks about Penske as much as anything. But Arrow McLaren also showed good pace as usual in Texas before issues.
But Honda's flagship team Ganassi has always been strong in recent years, and Marcus Ericsson rounded out the podium last season. Even going back to his first race with Ganassi in 2020, only a stuck fuel hose at a late pitstop robbed him of what could have been a big result.
Last year, Honda still had the package to edge the Indy 500 so Penske's dominance at Texas wasn't a sign of things to come at the Brickyard. So you can be cautioned in terms of looking too much into this.
It's just a good chance to see if there's been any further, obvious gains for the manufacturers.
Josef Newgarden and Scott McLaughlin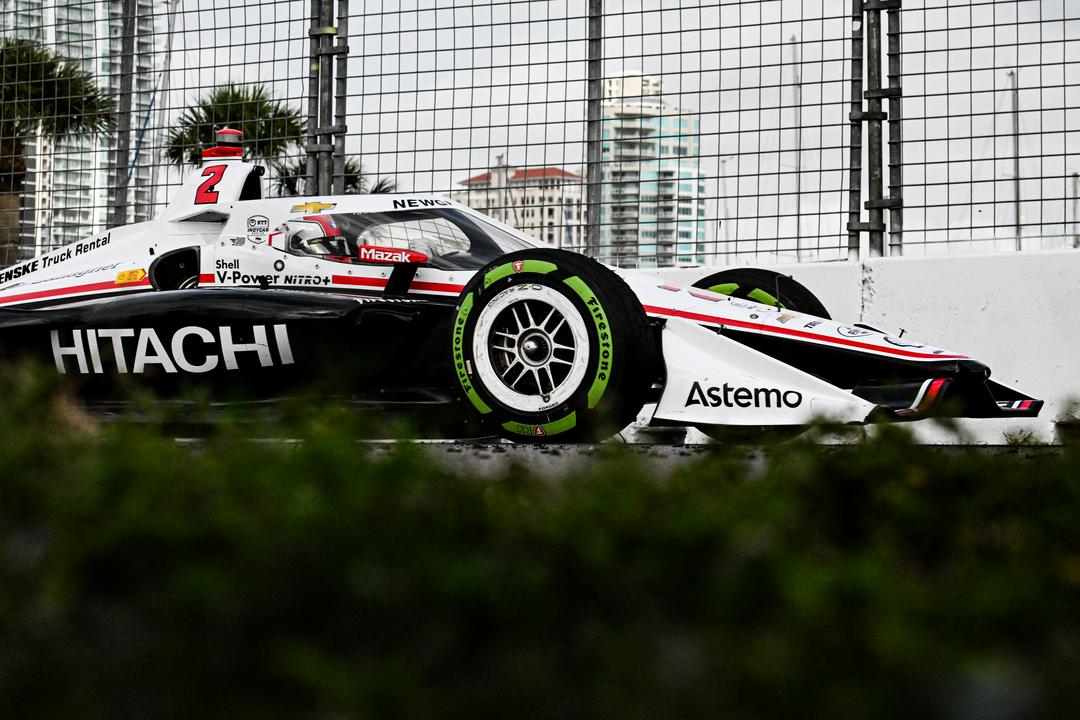 They sit 18th and 11th in the points respectively after the opener. That's as good a reason as any to have a big race.
McLaughlin certainly looked to be back on winning form – just as he was in 2022 – in St Pete though, and Newgarden was ninth before a fire in his car caused chaos.
It's not time to worry about either's title bids yet, but two bad races to start the season easily becomes three, and five. Newgarden especially has to be careful there after five wins in 2022 but no title owing to inconsistency.
And for McLaughlin, 11th certainly isn't bad, but Texas gives us the first chance to see if he has learned from his mid-season spell last year where he admitted he was trying too hard and making errors that led to a spate of results that undid any hopes of a maiden title.
The pair fought for the victory last year with Newgarden executing a last lap, last corner overtake to win.
Jack Harvey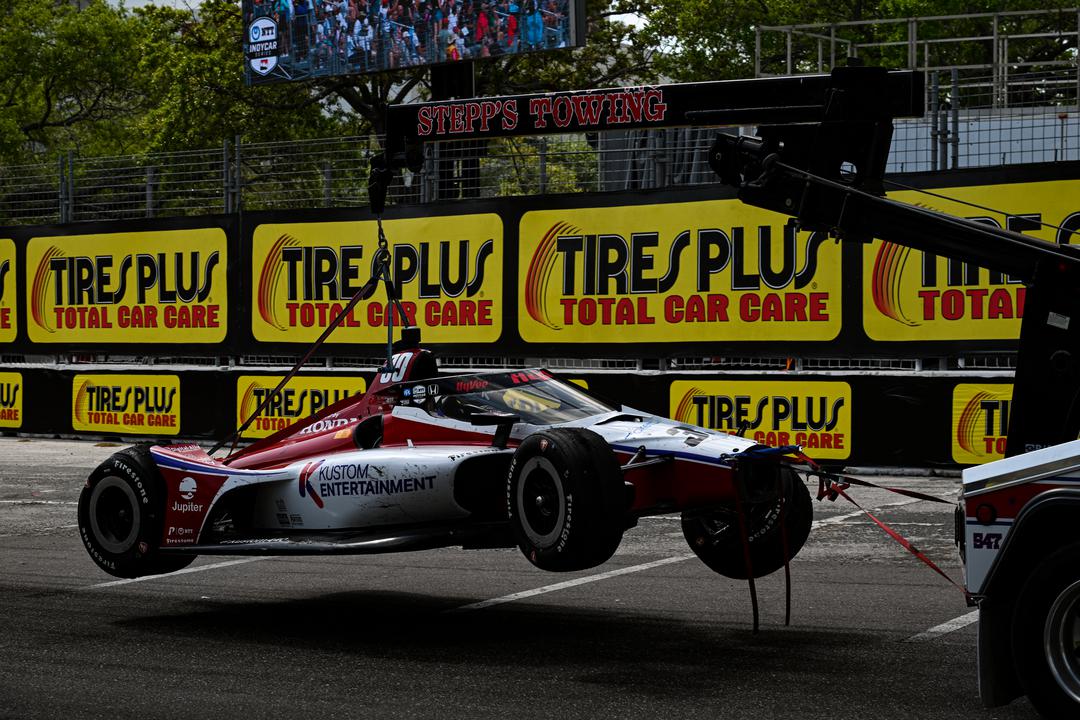 The Rahal Letterman Lanigan driver looked improved on 2022 in the St Pete opener weekend until qualifying, where a sticking throttle reportedly hindered progress, and then he was caught up in Rinus VeeKay's crash in the race.
Harvey is under pressure in 2023 due to a disappointing previous season, but he was easily the strongest Rahal car in the sessions where he wasn't undone.
Texas would be a good place to banish those demons. For a minute it looked like hand injuries could rule Harvey out of the Fort Worth race, just a year on from a qualifying crash that meant he had to miss the 2022 event.
Luckily, he's been cleared to compete and reset his season knowing that as far as St Pete goes, the result on paper compared to his team-mates doesn't represent an enormous pace deficit, which he could have been accused of at times last season.
Felix Rosenqvist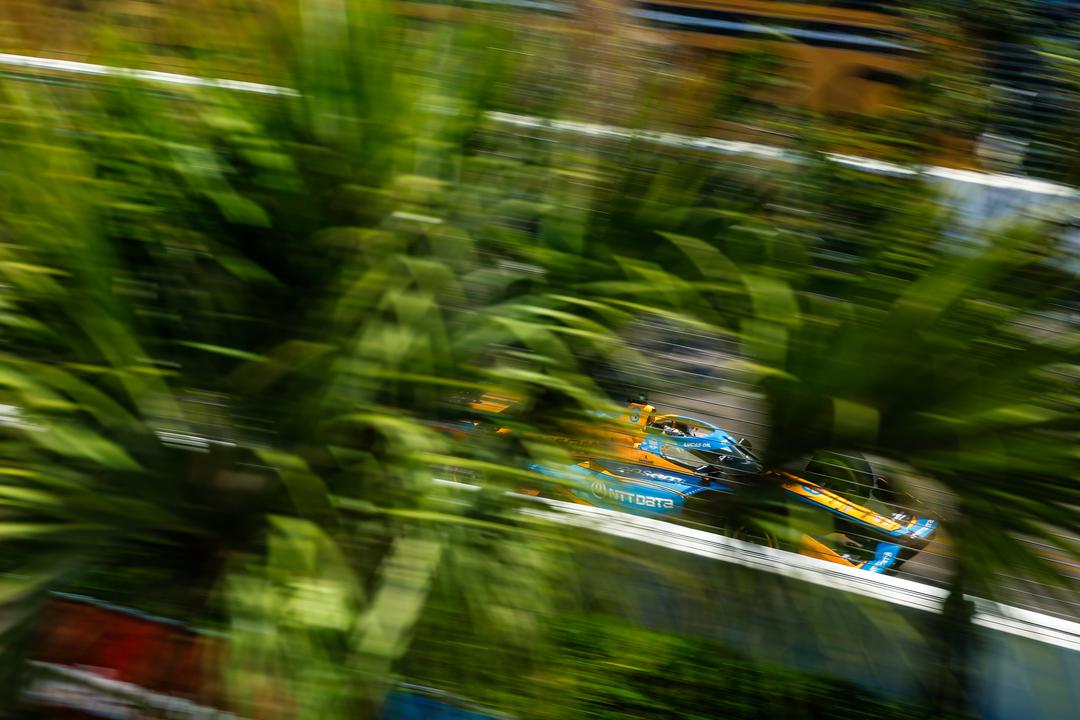 A first-lap crash in St Pete after qualifying seventh means Rosenqvist is out of position in the points compared to his team-mates.
Rosenqvist also has other reasons to want to do well at Texas. He crashed fighting for the win in 2020, spun in the pits in the second race in 2021, and had tyres issues in 2022 to name a few.
Many in the paddock believe Alex Palou will join McLaren from Ganassi for 2024, and Rosenqvist is in a contract year, so anything he can do to stack points and stick with Pato O'Ward and Alexander Rossi is a good deal for him.