When Formula 1 – regularly referred to as the pinnacle of racing engineering – introduces its fully sustainable fuel in 2026, IndyCar will already have been using its own for three seasons by then.
Since Penske Entertainment took control of IndyCar and the Indianapolis Motor Speedway in 2020 it has been focused on making the series and venue more sustainable. Company president Mark Miles said earlier this month: "Our ambition is nothing less than to be the most sustainable, environmentally-friendly motorsports series. I guess I'm supposed to say, 'in North America', but we probably have broader ambitions than that."
At St Petersburg earlier this month, Shell's new 100% renewable fuel made its debut.
The biggest compliment the teams and drivers could pay Shell is that they didn't really notice any performance difference. However, instead of being dug out of the ground, depleting fossil fuels in short supply, the new fuel is made with waste from sugarcane harvested in Brazil.
According to Shell, it also "enables at least 60% greenhouse gas emissions reduction compared to fossil-based gasoline".
The other major benefit is that this is a waste product. If the fuel was made from sugarcane itself then the fuel would be in competition with the food chain. If food producers pay more for sugarcane than Shell can, it loses.
In the real-world scenario, the sugarcane waste is a byproduct going nowhere (except 240mph at Indy, that is).
It's a triumph of engineering that – bearing in mind F1 started its sustainable fuel journey in 2022 and won't have a finished product until four years later – happened in just over a year of development. It's a staggering achievement to think that no fossil fuels have gone into the burning of an IndyCar engine in 2023.
No whiny noise of an all-electric motor. Just ingenuity and good old-fashioned determination.
"It's a step to decarbonise motorsports, right?" Bassem Kheireddin, a Michael Schumacher fan who studied tribology – the science of friction, wear and lubrication – and worked on Ferrari's F1 programme for Shell before moving to the US where he is the technology manager for motorsports in North America, tells The Race.
"We're not saying it's everything; there are multiple initiatives with the IndyCar Series, to help decarbonise the series and some of the venues like Indianapolis Motor Speedway.
"So, the fuel consists of a significant mix of second-generation ethanol and that is derived from sugarcane waste. So what was previously considered as a waste stream of the sugarcane process is now used to produce ethanol, which I think is a pretty cool story.
"And then the other bit, there's another renewable component that comes also from waste to make up this 100% renewable race-fuel formulation.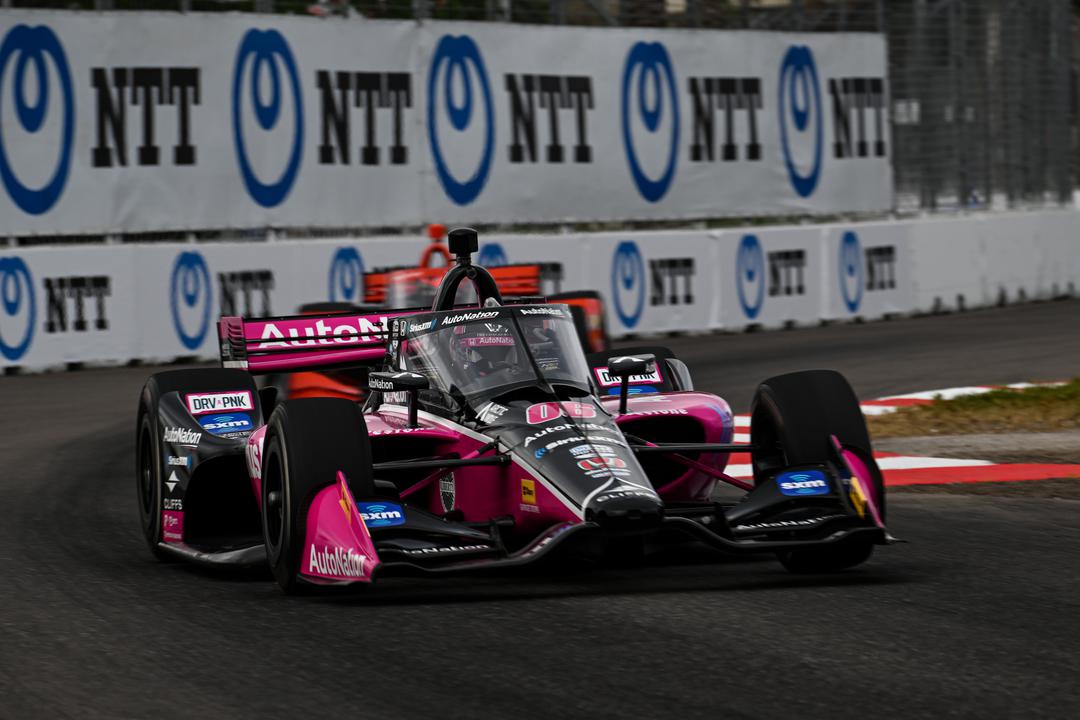 "And that will enable at least 60% reductions in the lifecycle greenhouse gas emissions, which means it's over the entire lifecycle of the fuel.
"So that's a great technology story because for Shell, motorsports has always been in our DNA. So innovation is in our DNA and we use motorsports to continue to push the boundaries that will eventually help our products that are on the road, today and hopefully into the future.
"The reception has been great. As I said, the feedback has been great from the drivers, and we will continue to amplify this message going forward and throughout the season."
The reception part is where The Race might slightly disagree with Kheireddin because, like many of these great advancements in technology, not enough people are talking about them.
Whether it's Shell's IndyCar fuel, how far the hybrid F1 engines have helped push your road car's technology, how Williams inspired more efficient fridges in supermarkets or safer travel cots for transporting babies, it always seems like these stories barely get the 15 minutes of fame (and more) they merit.
More must be done by everyone in motorsport to highlight these stories. As car manufacturers seem to flip-flop in interest in motorsport these days and don't subscribe to the 'race on Sunday, sell on Monday' mantra anymore, displaying the technology that motorsport develops can be the bridge between big car manufacturers and the consumers instead.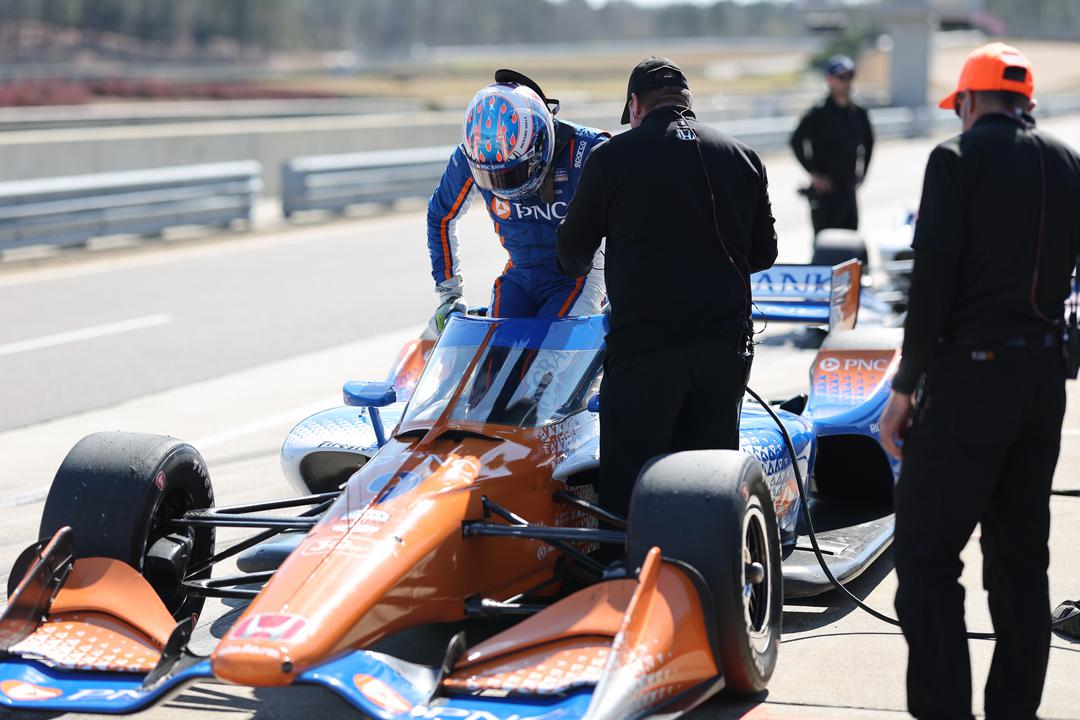 If these breakthroughs were highlighted better, it could also help change the misconception of motorsport from gas-guzzling, driving-in-circles nightmare to a vital and crucial proving ground for future technology that could help solve the burning issues we face in a post-fossil fuel world.
F1's fuel will come in much later and former managing director Ross Brawn has discussed wanting to develop a fuel that can also be placed in road cars, too. It's possible that, coming later down the line, F1's fuel is going to be more technologically advanced than the stuff used in IndyCar. Time will tell on that one.
One of motorsport's biggest benefits is that it allows companies to experiment in small numbers. One of the downsides to that is that it's then tough to scale to billions of cars worldwide.
Shell isn't planning to put its IndyCar fuel in road cars but still wants to see some of the technology trickle down.
"The fuel formulation for a race car is different than those for consumer vehicles," adds Kheireddin.
"Shell does not have any immediate plans to make 100% renewable fuel available to consumers here in the US. But we are expanding the availability of some of our, what we call low-carbon fuels to consumers across the US.
"What I can tell you is the lessons and learning that we take from the track, we do transfer them to our formulation on the road into the future.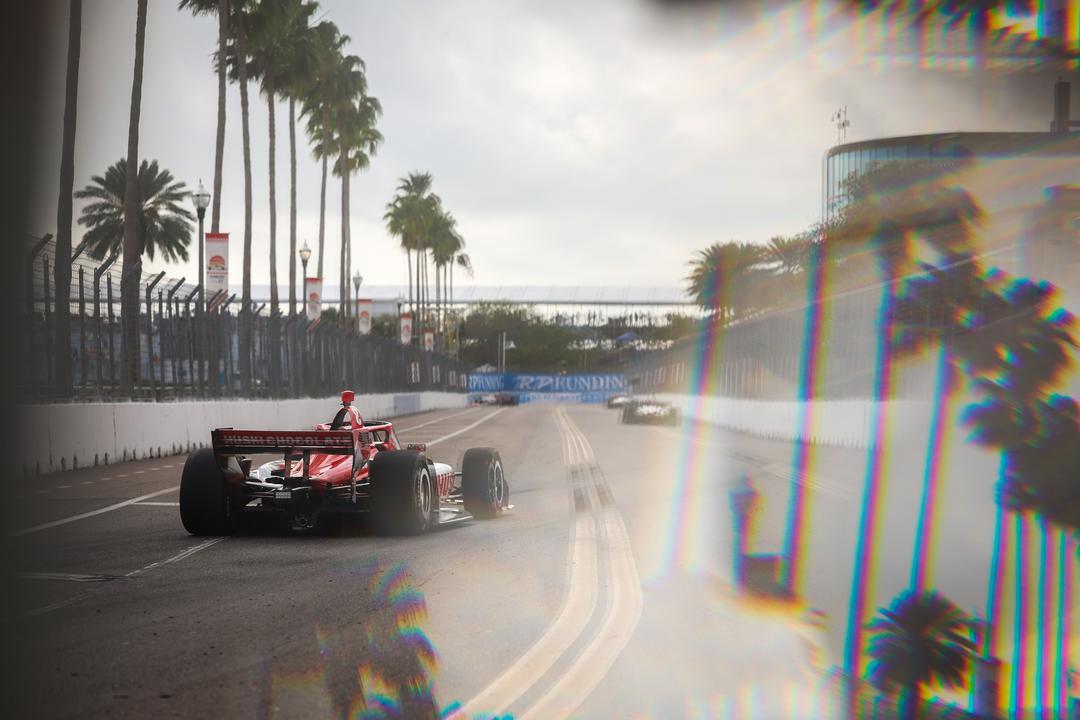 "Now the exact composition may not be the same, but the technology could be the same, right? And that's the key difference.
"Now the balance of that formulation may be different because it has to reflect the design of that particular engine.
"You've always got to remember that motorsports is a proving ground for how we can push the boundaries to transfer those learnings to our road-going products."
Although the fuel is due to stay the same next year too, it will also be another step in the learning curve to see how it interacts with a hybrid unit attached.
But for now we can only go off what we have, and the biggest compliment paid so far might be "if you hadn't have told me the fuel had changed, I wouldn't have known".
That verdict came from Chip Ganassi Racing's team manager Taylor Kiel, who just so happened to be the winning strategist on the #8 car for Marcus Ericsson, too.
While cautions in the St Petersburg race meant we didn't get to see any long stints that might have revealed more detail about the new fuel, Kiel was impressed.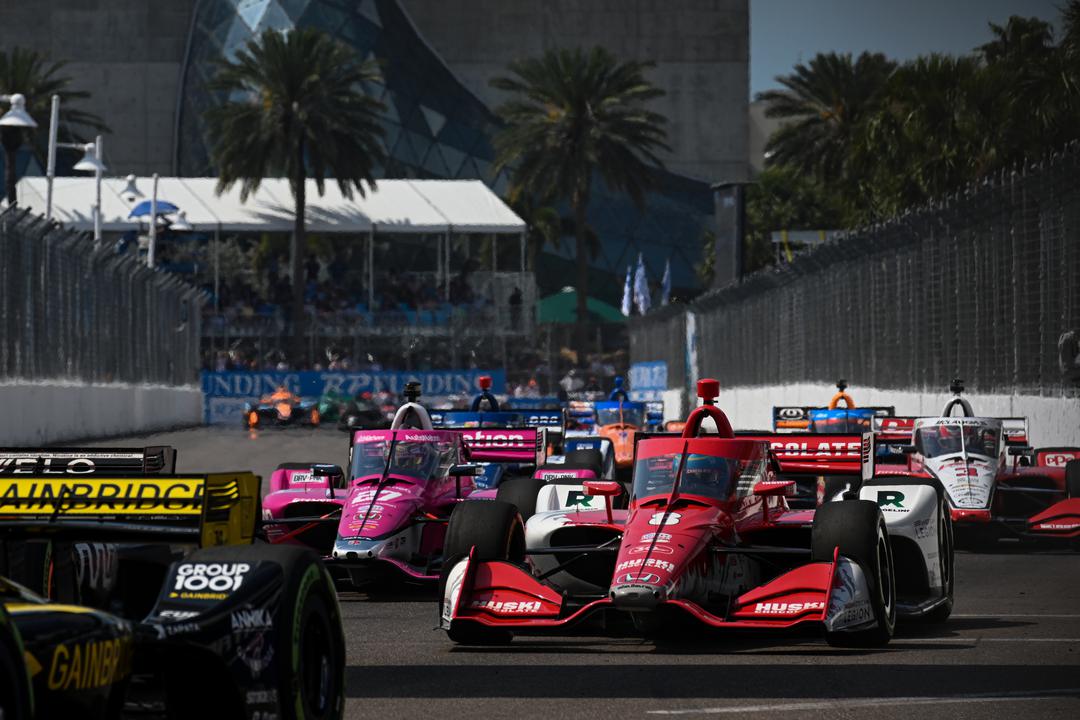 "IndyCar has taken a fantastic step towards a handful of sustainability initiatives but this one in particular being on the lead foot with what we're doing with this renewable fuel source," the ex-Arrow McLaren team boss said.
"We had a meeting prior to on-track action at St Pete with Shell and IndyCar, Jay Frye and that group. Understanding a bit of behind-the-scenes that went into all that, it's incredible.
"I know they'll be sharing a lot of that story as we go, what goes into it and how it becomes 100% renewable source for us.
"But I'm really proud to be a part of it. I think IndyCar as a whole has done a fantastic job of keeping the IndyCar teams accosted and making sure it doesn't affect the racing product.
"I think that as we've seen, as we move into the future with these sustainability journeys in trying to do our part to be better, it's been a fine line with impacting the racing product and compromising what we're doing on track but ultimately the folks at Shell and IndyCar did a fantastic job making sure that it wasn't affected.
"I didn't see anything; if you hadn't have told me the fuel had changed, I wouldn't have known. That's a fantastic byproduct of all the work that's gone in there."
Kiel might be right that there's plenty more to come on the publicity side of things for the new fuel.
It would have been nice for there to be much more effort placed into the advertisement of its usage on its first event, but perhaps a low-key start under less of a microscope while building towards plenty of publicity at the Indy 500 is the strategy here – and it could be the right one.
What is clear is that this is just the latest innovation motorsport as a whole can take ownership of. And the more ways we find to get excited about these developments, the safer racing's future could be.