Mercedes Formula E team-mates Nyck de Vries and Stoffel Vandoorne were joined by Jack Aitken to get a taste of IndyCar at Sebring on Monday, where all three drove the car for the first time.
To attract two drivers with F1 starts and the other being the reigning Formula E champion is a coup for IndyCar's reputation that it's able to attract this quality of driver.
Aitken looks the best hope for 2022 race-time as he hasn't ruled out a full or part-time programme with Ed Carpenter next year.
Vandoorne and de Vries are signed up in Formula E through next year although will become two of the hottest free agents on the motorsport market after Mercedes pulls out of the series following the conclusion of the 2022 season.
With so much at stake, The Race has spoken to all three drivers and series insiders to bring you the latest from the test.
It was "coming a mile off" – Vandoorne impresses McLaren
🔥What a BEAST!! Awesome experience testing @IndyCar yesterday! Thanks @ArrowMcLarenSP , that was a lot of fun 🤩 pic.twitter.com/l4zH6bXBqD

— Stoffel Vandoorne (@svandoorne) December 7, 2021
Vandoorne visited the Laguna Seca race in September discussing IndyCar with multiple teams, and perhaps it was no surprise that it was Zak Brown that provided his first real home in the series.
McLaren is evaluating drivers for a third full-time entry in 2023, and after testing Nico Hulkenberg earlier in the off-season, now it was Vandoorne's turn.
He was reportedly third fastest of the four cars at the test, but Arrow McLaren SP president Taylor Kiel told The Race that "we're not worried about times at all" adding the Sebring is particularly conditions-dependant and that all teams are running different programmes.
On being impressed by Vandoorne, Kiel added he "could have seen it coming from a mile away" because of the preparation Vandoorne put in.
"Everything leading up to the track test was fantastic and Stoffel was the consummate professional and did everything we asked him to do," Kiel told The Race.
"He came to our workshop about a month ago and we talked about the physical rigors of the IndyCar driving and he went back and got to work and like, barely broke a sweat at Sebring, and I mean that sincerely.
"He did a great job preparing himself mentally, physically, everything. So yeah, really happy with the day but it was the culmination of a greater program and he did a great job."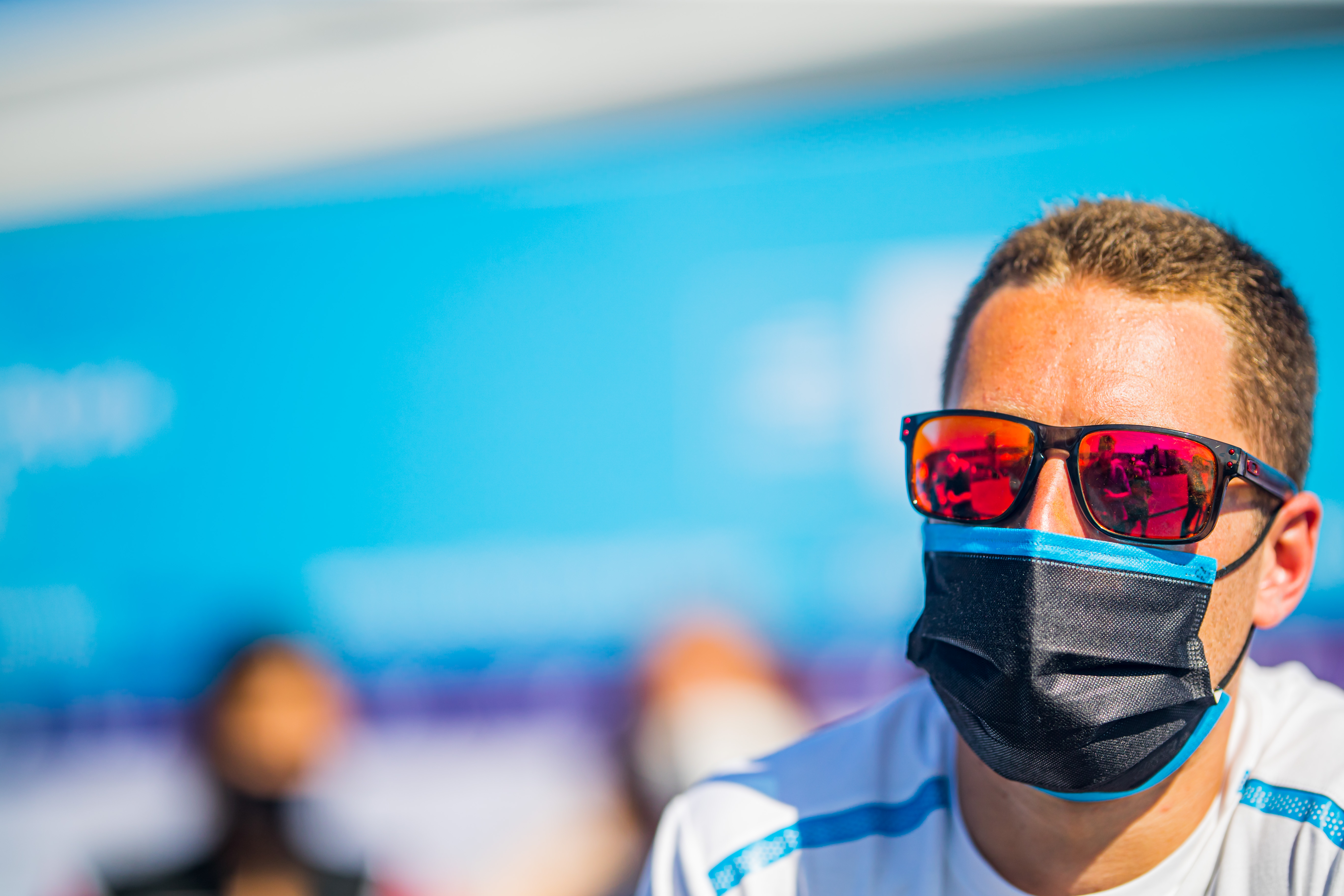 So what about Vandoorne? Is he any closer to deciding on his future after getting behind the wheel for the first time, having made some very positive comments about considering the series in the future?
"It's still a bit early to say about the future," he told The Race's Formule E correspondent Sam Smith.
"I've just come out of this test now, and I wanted to see what IndyCar was about and I liked it a lot.
"It's a powerful car, it's got good downforce, you're battling the car around a track and it feels like a very pure racing car to drive.
"We're about to start the Formula E season in January. To be fair that's where kind of my main focus goes for the season ahead, the final season with Mercedes.
"We want to finish that one on a high, I think we've got a very competitive car there.
"But after that, everything is wide open. There's a lot of possibilities."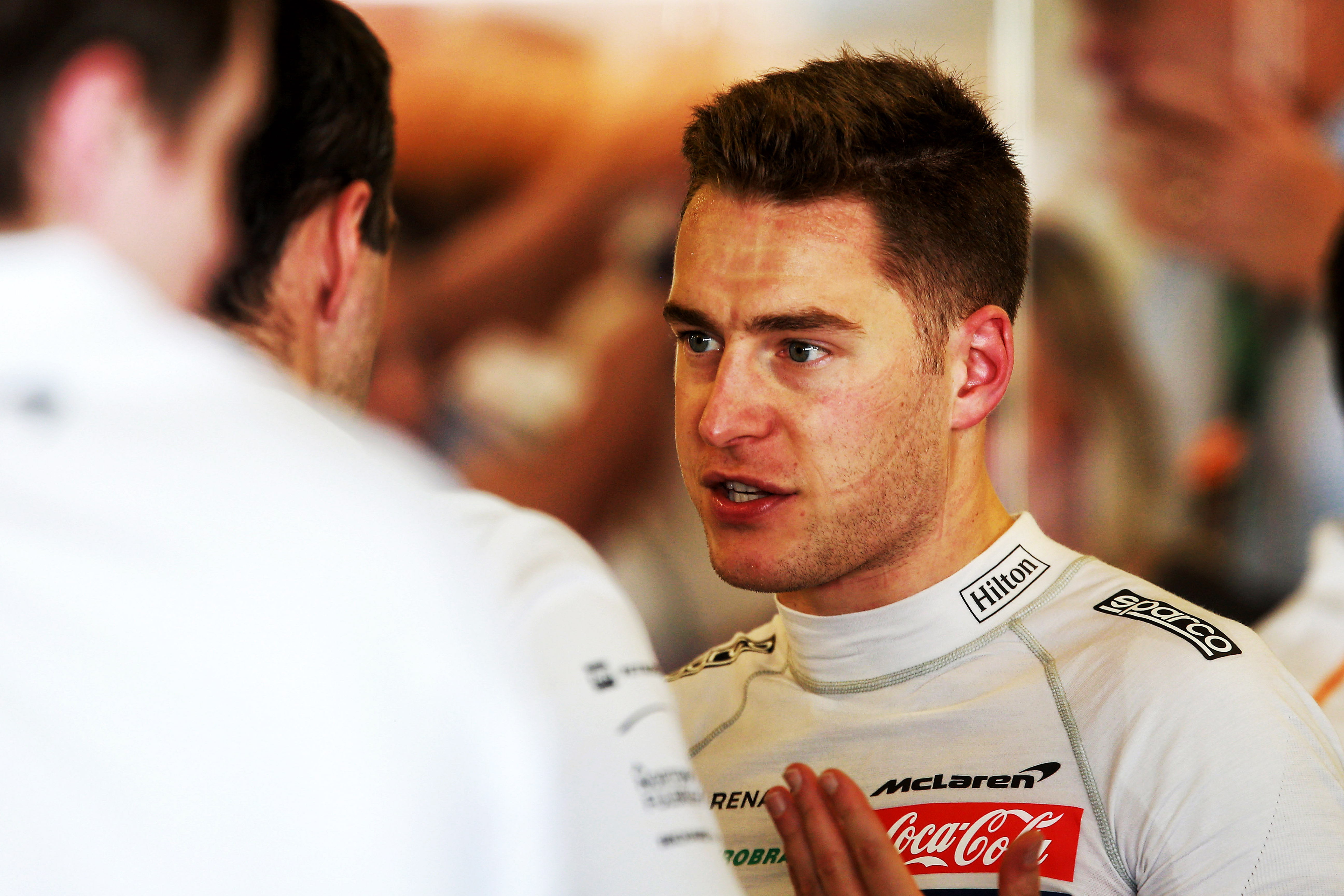 Vandoorne had a relatively unceremonious exit from McLaren having had to come up against a battling Fernando Alonso for a team-mate in F1, but was quick to credit the team and said it was a "complete different experience" than before.
"It was great. I mean, obviously, I had my past relationship with McLaren," Vandoorne added.
"That's also how the test came about when I met up with Zak in Laguna Seca, when I went to watch the race.
"We just had a chat there and he saw that I was very excited about IndyCar and he gave me the opportunity to do the test.
"So it was great to be back, although very different circumstances I would say than when I was last with McLaren.
"We can't change the past, we can only look to the future, and this was a completely different experience, I would say."
We're no closer to an answer on if de Vries would come Stateside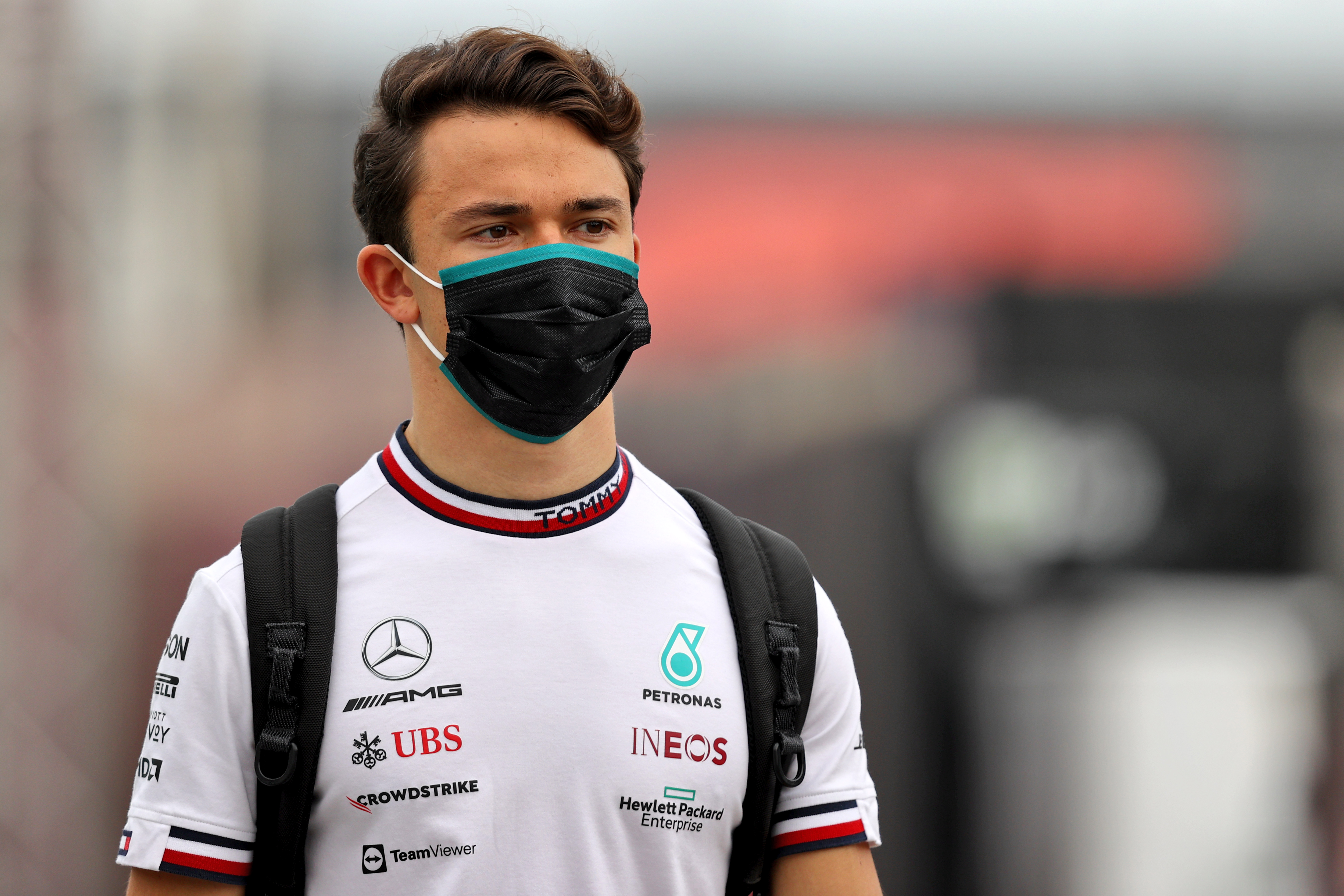 Of the three new-to-IndyCar drivers getting behind the wheel on Monday, de Vries probably felt like the least committal to a future in the States as he wanted to sample the different atmosphere and style of racing in the US first, which he finally got to do on Monday.
Like Vandoorne, de Vries will also be an extremely high priority for all Formula E and endurance racing teams when they both leave Mercedes.
Due to his age and what he's achieved already in sportscars and as the reigning Formula E champion, he might be rightly declared an outsider to make the jump to IndyCar with some very attractive options in Formula E and sportscars likely.
However, de Vries did reportedly set the fastest time of the day with the Meyer Shank Racing team, who are the reigning Indianapolis 500 winners with Helio Castroneves, even if he was late to get in the car because Simon Pagenaud was supposed to drive the car initially, although he wasn't allowed on the day.
This meant de Vries completed just over 60 laps, half of what Vandoorne is believed to have managed.
On his future, de Vries said: "All I can think about is our last season together with Mercedes in Formula E because we are all very motivated to finish that on a high and to defend the championships.
"But at this time of the year, it's also a time that allows you to try those different things. I think that was kind of the main purpose to explore the different culture, the different environment, the different car and yeah, the whole different approach to the racing.
"I can't really say that I have any kind of preferences, I think it's all about the circumstances, the opportunities, and weighing up everything against each other in order to make a career decision.
Solid day of action at Sebring and getting to know @nyckdevries. What a driver and what a day we had 👏🏻 pic.twitter.com/h8WZ7UfV2X

— Meyer Shank Racing (@MeyerShankRac) December 7, 2021
"You just don't know what the future brings, but that's why I'm so happy that I got the opportunity in order to be able to make a fair kind of assessment when the time is there to think about the future after my season in Formula E with Mercedes."
He added his thanks to the Meyer Shank team for giving him the chance and said the car was like "a little bit faster, bigger Formula 2 [car] with different tyres".
Aitken "even more keen" for race seat
Can confirm: Indycar is fast. And yes, my back is fine – thanks for asking 😉 pic.twitter.com/d2axOkOJo1

— Jack Aitken – 한세용 (@JaitkenRacer) December 7, 2021
Jack Aitken took the wheel for Ed Carpenter Racing and spoke to The Race while awaiting his flight from the US to Abu Dhabi where he will conclude the F1 season by driving Williams' F1 car in FP1 on Friday.
The Brit did over 110 laps with the team which is searching for a driver to race the road courses next season as Ed Carpenter himself drives the #20 car on the ovals. Conor Daly has driven for the last two years but the loss of a team sponsor has opened the doors to alternative approaches.
Aitken said the car was "a lot of fun to drive" and like a "classic single-seater, beefed up" after setting the fourth fastest time of the day, and it's clear from his tone of voice alone he enjoyed the day.
"I'd say I'm probably even more keen to give it another go," Aitken told The Race.
"I'd love to drive the car more and on some different tracks.
"Obviously speaking with Ed [Carpenter] about next season, if there's potentially some races I can jump in for.
"I spoke to him again yesterday and I think we both want to, would like to try and make something happen.
"They seem fairly happy with my performance and were impressed with the way we were working and the feedback.
"So yeah, I think I could bring something positive to the team. But you'll have to wait and see if we do manage to get something put together."
Aitken is still in the process of recovering from a broken vertebrae in a GT crash earlier this year but said "it's a little bit tender but that's pretty normal for me at this stage" and that he didn't have any discomfort despite the challenging nature of the cars."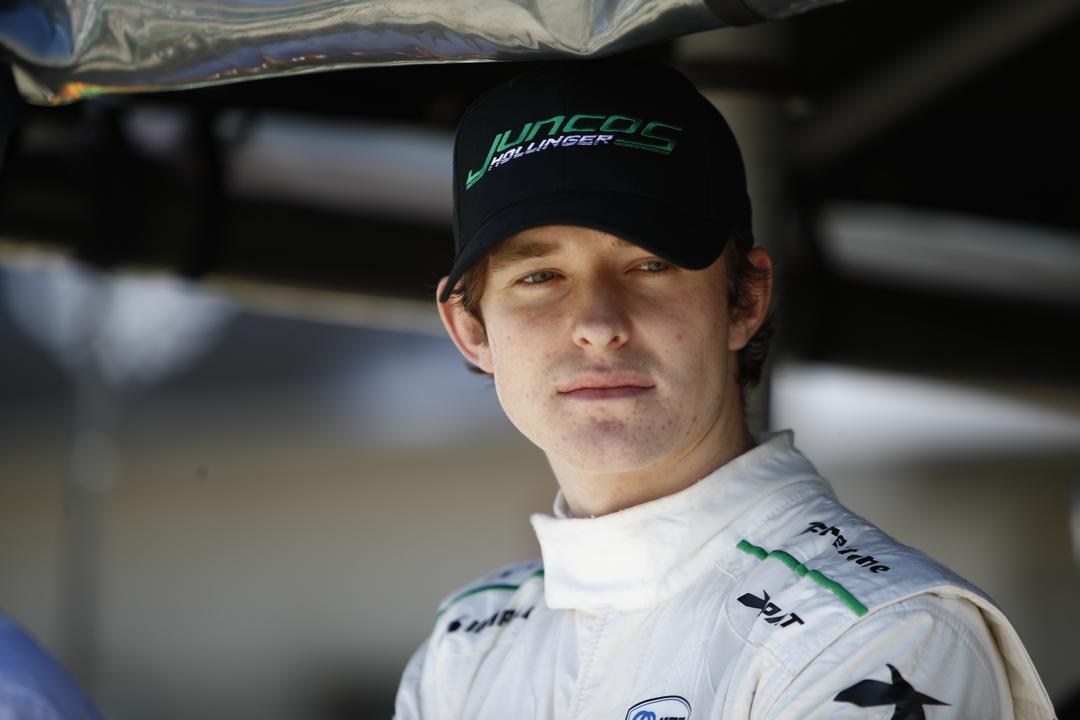 Callum Ilott drove the fourth car of the test. Ilott has already raced three times in IndyCar with Juncos Hollinger Racing, the team he will drive for in the 2022 IndyCar season.
The Ferrari test and development driver and Alfa Romeo reserve was a welcome sight for ex-F2 rivals de Vries and Aitken, but had his own serious work to do in the day as the team expands it's staff through the off-season.
Ilott was reportedly second quickest behind de Vries.