Williams Formula 1 reserve Jack Aitken will realise a long-held ambition of driving an IndyCar on Monday, and it could be the first step of a very shrewd move by Ed Carpenter Racing.
The #20 car Aitken will test has been shared with eponymous team owner Carpenter – he does the ovals – since 2014 where six drivers in eight years have joined him on the journey.
However, while he's testing the car that's technically only available for part of the season, Aitken hasn't ruled out a bigger commitment to 2022.
"I'm very open to and I would love to do some racing over here," says Aitken, speaking to The Race from his temporary base in North Indianapolis.
"It's just a case of making it work with calendars and getting the right fit, but I think Ed's quite keen to see how I go and how I gel with the team and that'll be the first step.
"I think it's all still on the table in terms of whether it be a full schedule or part time.
"We haven't committed to anything else just yet.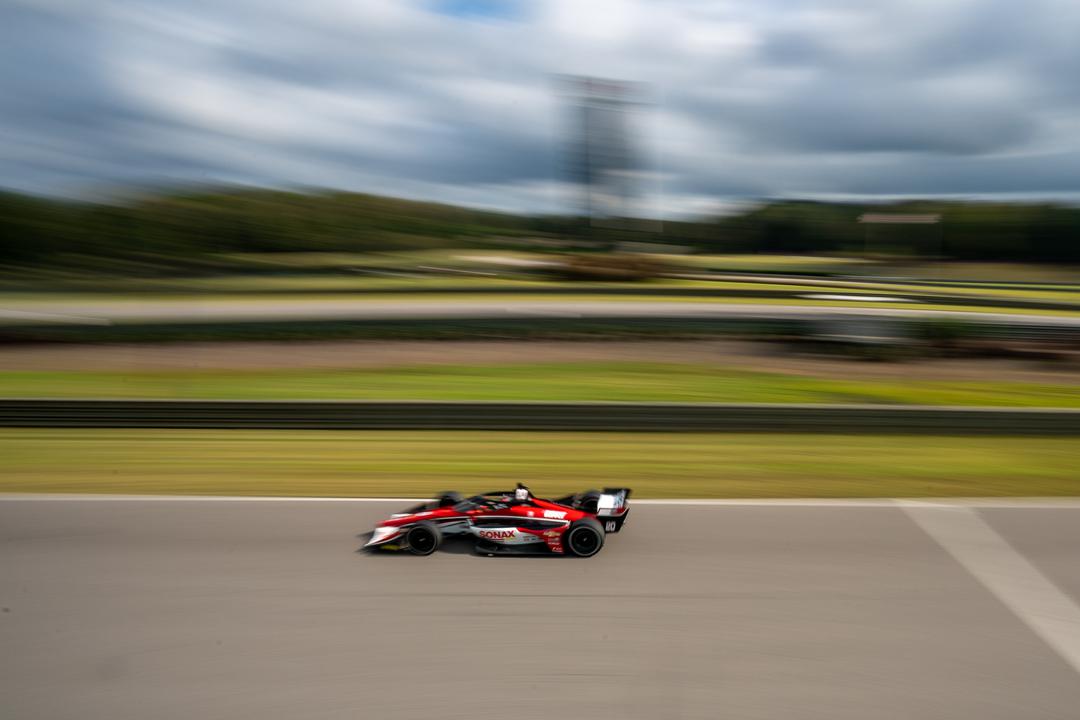 "So, my calendar is is still open in that sense. So if the right deal came together for a full programme, it's something we would seriously consider.
"Likewise, the part-time schedule does offer more flexibility, so we're still looking at everything."
Aitken will test alongside the already-signed Callum Ilott (Juncos Racing) and Mercedes Formula E duo Stoffel Vandoorne (Arrow McLaren SP) and Nyck de Vries (Meyer Shank Racing).
Having raced in F2 and for Lamborghini's factory GT programme this year alongside Williams F1 duties, Aitken knows what a busy schedule looks like, so he won't be phased by whatever happens with this opportunity.
Unfortunately for Carpenter, the US Air Force sponsorship that has provided the platform for Conor Daly's ride-share in the #20 has come to an end, meaning there are plenty of moving parts both for Aitken and Carpenter to make this work.
There are also a plethora of other contenders for the seat, with 2012 IndyCar champion Ryan Hunter-Reay looking for a new venture after losing his Andretti drive. The 40-year-0ld American has already tested ECR's #20 machine earlier this year.
But luckily for Aitken's chances, he knows the ECR team reasonably well after holding preliminary talks with IndyCar teams in previous years. He and Carpenter have remained in touch since.
If they can come to terms on a mutual agreement, Carpenter might just have signed the perfect piece to the team's puzzle.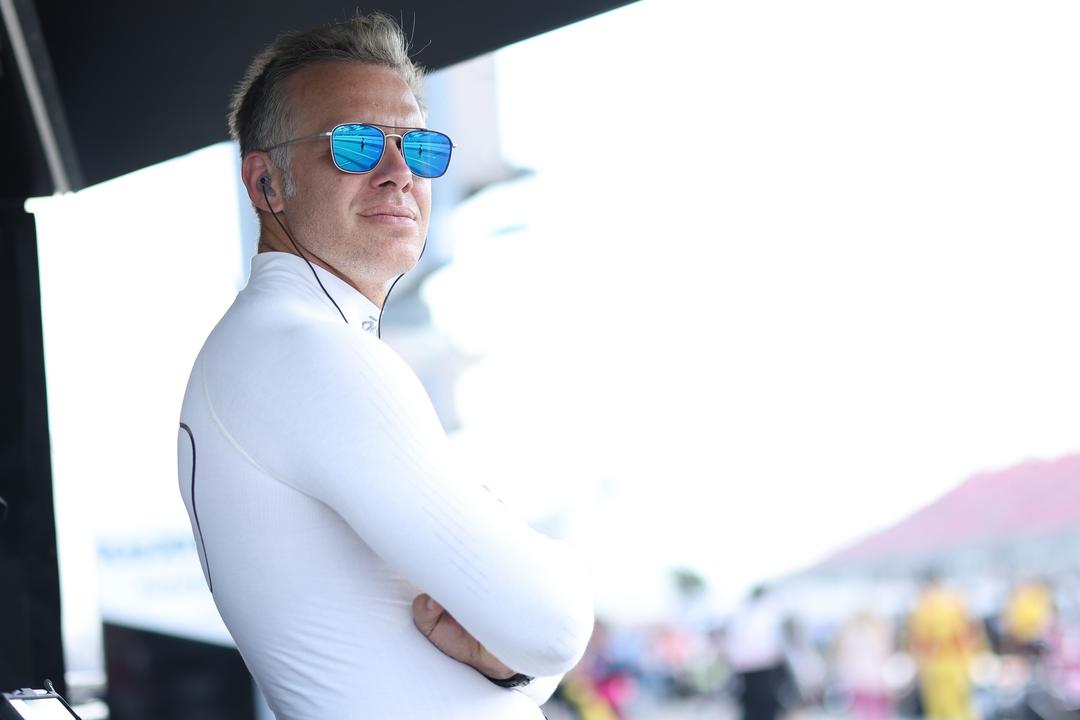 It's a given Ed Carpenter Racing is a threat on any oval, especially in the Indianapolis 500 where Daly led the most laps this year and the crowd went ballistic when he took the lead.
However, his and the Carpenter team's road course pace has been much more inconsistent over the last two seasons since the introduction of the aeroscreen required adaptation and further development.
Rinus VeeKay won a race for the team on the Indianapolis road course last year and came second at Detroit, but other than that he scored only four top 10s in an injury-stricken campaign. Daly's best result was 11th on a road course.
Aitken himself has only finished in the top 10 in the points once in his three proper seasons in F2 but has constantly been kept around and valued by the teams at the top level of the sport.
While at Renault as a junior Aitken was lauded for his impact in the sim where he undertook duties for the F1 team, and he's continued that through his recent tenure at Williams.
Like his fellow countryman Ilott who will race for Juncos next year and has been a development driver for Ferrari, Aitken has developed and honed feedback skills that should help him to be a brilliant asset for this team as it tries to make the most of the 'free' parts in the IndyCar rulebook, like the all-important damper and ride control devices.
Asked about the team's inconsistency but with the acknowledgement that drivers have made a big difference to smaller teams in IndyCar this season, Aitken said: "I think the team is definitely capable of putting a really good car on the road.
"I think, as well, the driver has a very big input into getting the development of the car in the right direction, because [the size of the team] is not to the same scale as Formula 1, for example.
"So you're one of a smaller number of people, which automatically makes it more important that you're doing your job well.
"But I've met all the guys in the team now, who are going to run me on Monday, been spending a bit of time at the workshop, and it's a very professional programme."
Talking about the development role, he added: "In Formula 2 I think you're actually quite limited in what you can do, and here, it is largely a spec chassis, but there are some small areas where you can make quite a big difference.
"I think that is one of my strengths.
"I've spent a lot of time on the sim at Williams, you do get to refine your feedback.
"So again, I'm interested to see how it goes.
"We're going to be trying some changes on Monday because they've got a programme that they want to get through as well. I'll get a taste for it."
Come Monday, driving style shouldn't be a problem for Aitken either. The current IndyCars require a certain level of aggression and a reliance on dealing with mid-corner oversteer which can be difficult for some drivers.
He says he is "pretty comfortable" with the aggression required and actually had to "dial back" that style during his F3 and F2 days as it didn't work with the Pirelli tyres there. So it might be more natural than people think and the only challenge will be remembering how to execute in that vein.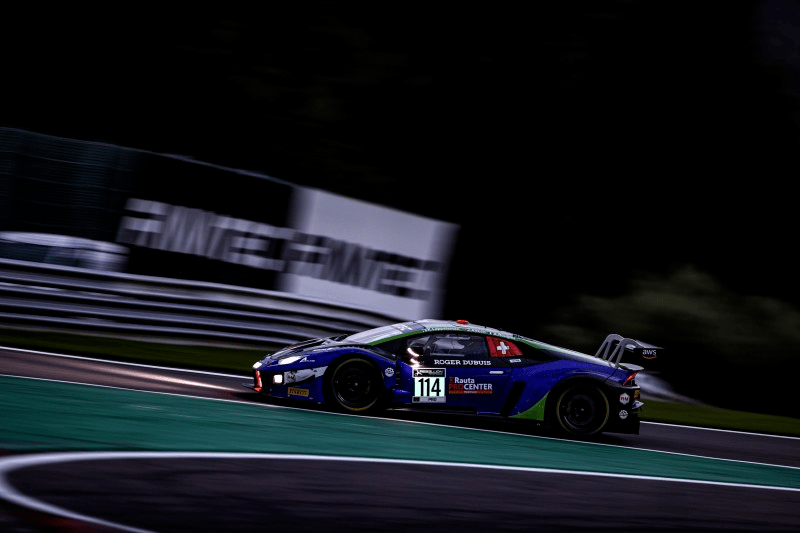 Earlier in the year Aitken suffered an enormous crash at the Spa 24 Hours where he sustained multiple injuries including a broken collarbone and a broken vertebra.
He was back in a GT car 10 weeks later and while his 'rehabilitation' – if you can call it that, because he's fit to drive – continues, the IndyCar will be his toughest test yet as to where he is at post-crash, before he drives for Williams in FP1 at Abu Dhabi where he made his series debut last year.
However, Aitken doesn't appear concerned by the challenge of the physicality of the IndyCar beast.
"I'm keen to see how I go after my recovery," he said.
"This is the first time that I'll be driving a car without power steering since then.
"But we're gonna have a whole track to ourselves for the day, just a few other cars there, a few sets of tyres to go through and a bit of testing on their programme as well.
"I'm sure that the car's going to be a lot of fun, and it's nice to try something new again."
One area Aitken will immediately endear himself to fans Stateside is his attitude to ovals.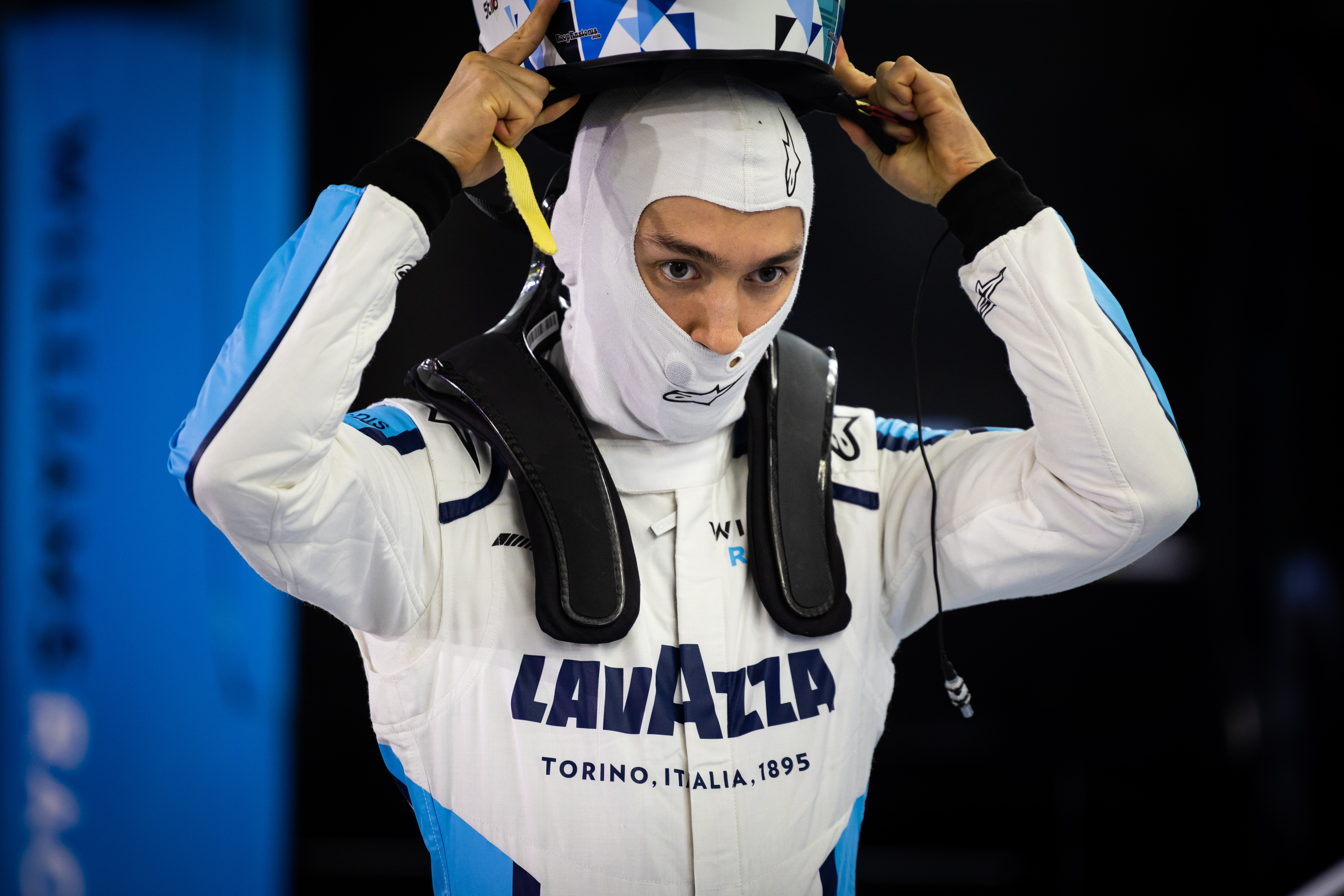 Some drivers coming from Europe have been tentative, to say the least, to give this style of racing a go but Aitken's bullish about the chance.
He did race in Pro Mazda and its winter series earlier in his junior career but never got to sample only turning left.
"I'd love to try it," Aitken adds.
"It looks like it creates some spectacular racing and I'm open to it. I know some people are not so up for that side of the racing over here.
"I definitely want to try it, just to get a feel for it myself.
"Personally, I don't see it as any worse than a lot of the other stuff that we're doing. So I'm open to it."
Aitken may not be an F2 champion or have had the best junior single-seater career of all the drivers out there, but his perhaps underrated development abilities twice impressed F1 teams enough to keep him in the fold, and will again prove a massive benefit should he move Stateside.
Especially if he joins a team lacking a bit of consistency in its road course performance, Aitken might be the perfect fit to help solve it.