It's no secret that Arrow McLaren SP is looking at expanding to three full-time IndyCar entries in 2023.
What isn't yet certain is who will drive that extra car.
Ex-McLaren Formula 1 man Stoffel Vandoorne became the latest driver to test for the team earlier this week at Sebring, and could well be the favourite.
Nico Hulkenberg and Kevin Magnussen have also been in the car this year, for a test and as a stand-in driver respectively.
But there's still plenty of uncertainty over Vandoorne and the other drivers on the table too, at this stage.
The Race has evaluated the options for one of the hottest drives on the IndyCar grid, so hot in fact that it's one of the series' biggest storylines over a year before its third car will kick off its first full-time campaign.
Option 1: Sign Vandoorne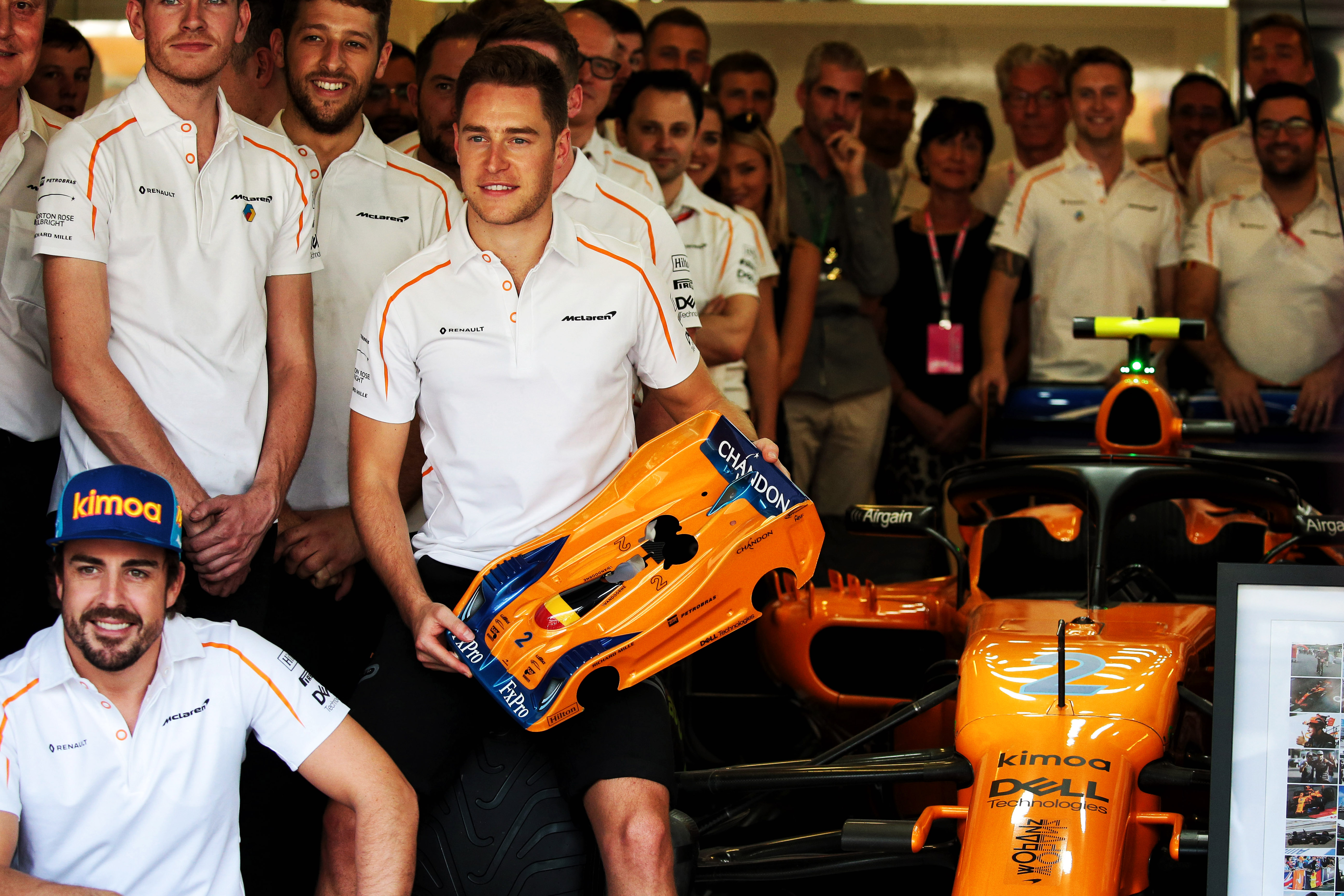 There didn't appear to be any bad blood aimed towards McLaren on Vandoorne's side, when he previously was let go by the F1 team after two full fruitless years as Fernando Alonso's team-mate.
Team president Taylor Kiel spoke of being able to see a mile off that Vandoorne was going to be impressive by how he spoke to the engineers, performed on the simulator and how he changed his training regime after consulting with the team over the physicality of the car. He didn't even break a sweat after 130+ laps at Sebring.
The Race asked Kiel if Vandoorne has gone up or down in the team's estimations after the test.
🔥What a BEAST!! Awesome experience testing @IndyCar yesterday! Thanks @ArrowMcLarenSP , that was a lot of fun 🤩 pic.twitter.com/l4zH6bXBqD

— Stoffel Vandoorne (@svandoorne) December 7, 2021
"Well, I'd say he's certainly in the conversation," he said.
"When you look at what we've done so far this off-season, we've been very clear about our ambitions to be a three-car team in 2023.
"We'd certainly like to do what we can to get that programme up and running.
"Stoffel has expressed a lot of interest in doing IndyCar, he thinks the sport's on the right path. And he enjoyed his experience at Sebring, and he enjoyed his experience with us.
"So read into that what you may, but I would say he's certainly in the conversation and for us to be able to evaluate other drivers would take some coming together with us and IndyCar, but we'll see what the future holds there.
"Very happy with Stoffel's performance and we'll see."
Perhaps the biggest mark against a potential move for Vandoorne is the competition Arrow McLaren SP would face for him.
Vandoorne already has extensive sportscar experience at a time when there's an influx of big spending manufacturers heading for the Le Mans 24 Hours and World Endurance Championship.
That's not to mention the sheer number of teams that will be looking to sign him when Mercedes pulls out of Formula E at the end of the 2022 campaign, leaving Vandoorne a free agent in the championship he's raced in for three seasons.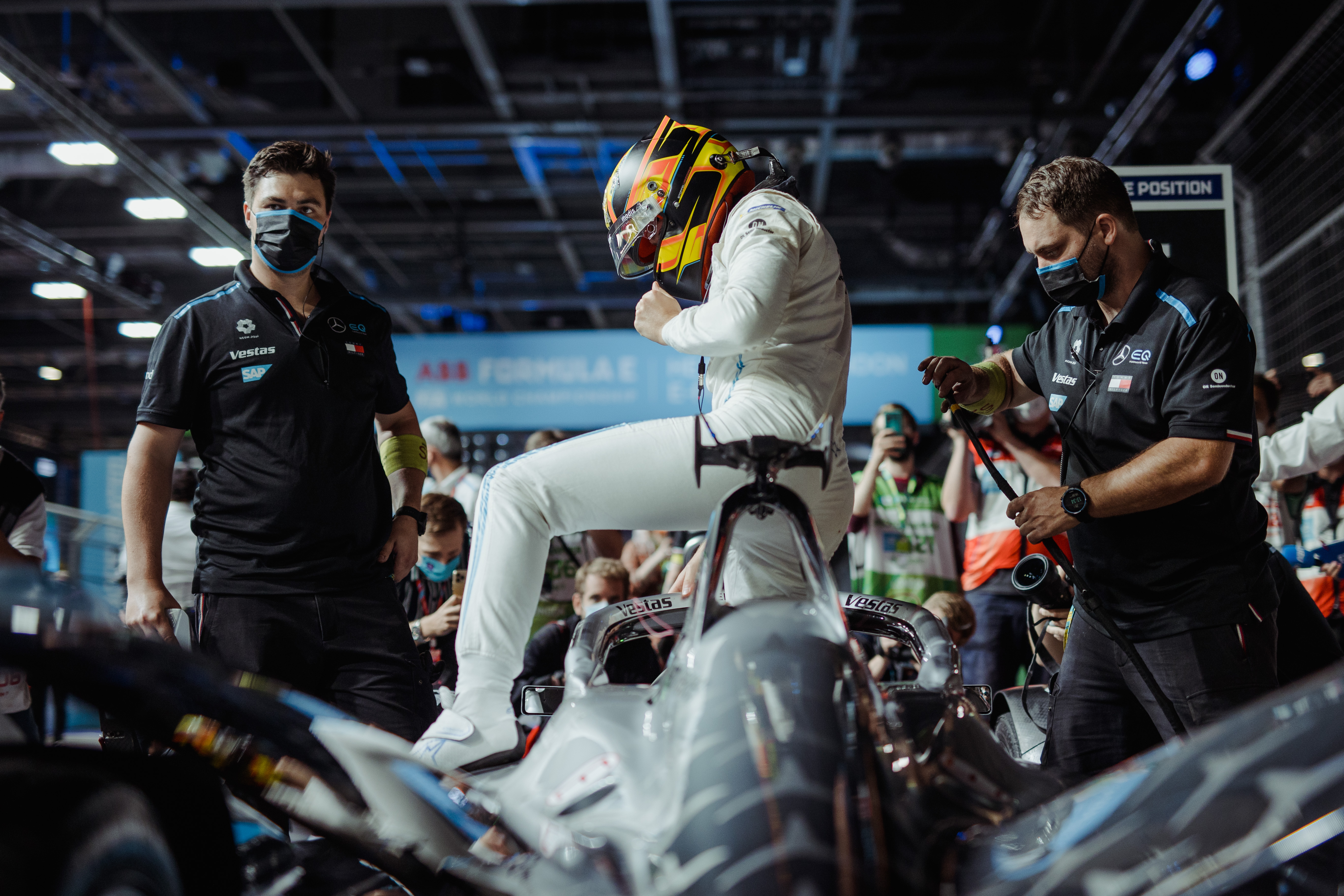 Asked whether he was worried McLaren might be beaten to Vandoorne's signature, Kiel added: "Well, he's a fantastic driver and he's been on a lot of people's shortlist for a long time.
"He's in the position that he's in now because of the quality of driver that he is, the person that he is, so I've got no doubt that he's going to have a tremendous amount of flexibility with whatever he looks to do in the future.
"But for me, this test was an opportunity for us definitely to understand what he brings to the table but for him to understand if this is what he wants to do, and there's never a one way decision.
"I don't just slam a contract on the table and say 'you got five minutes and if you don't sign it, get out of my office'.
"They've got to want to be part of your team as well. And so, we'll have conversations with whoever we want to, but ultimately, the decisions are two-way.
"If Stoffel wants to be in IndyCar then I hope that he'll consider us if that's the decision that we go. But otherwise I think he's worked very hard in his career to put himself in a position to be sought after and he deserves it."
And hello, @svandoorne.👋 pic.twitter.com/862RDh8e8k

— Arrow McLaren SP (@ArrowMcLarenSP) December 6, 2021
Vandoorne has at least spoken positively about IMSA which has parity of equipment with the WEC from 2023, so perhaps a combined IndyCar and sportscar deal – the likes of which many current IndyCar drivers have – could be arranged.
There's plenty to be decided here before there are answers.
Option 2: Go after another past driver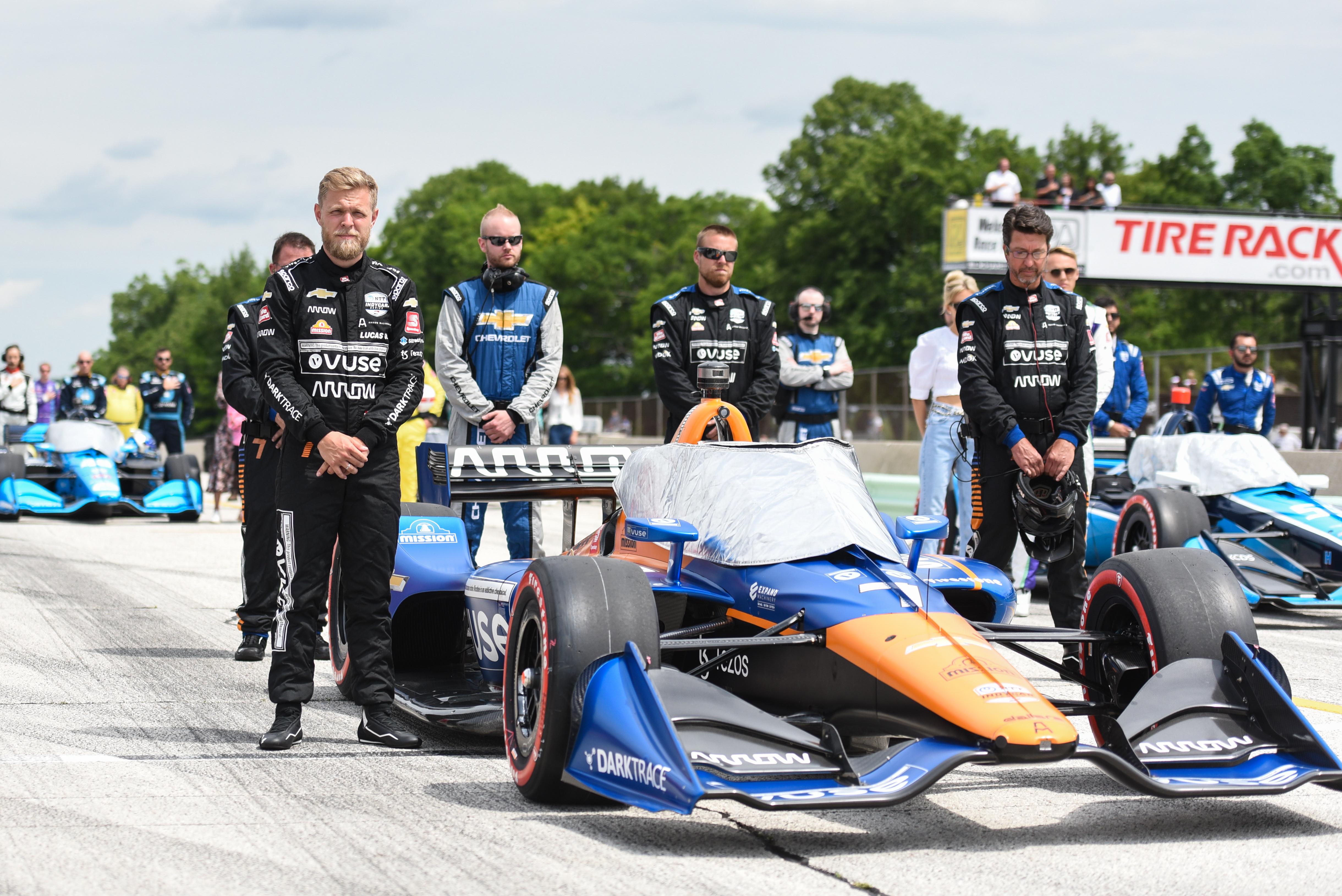 There are not many options here for Arrow McLaren SP. Perhaps the highest profile is Magnussen who raced at Road America this year in place of the injured Felix Rosenqvist.
The team was extremely impressed with Magnussen's performance given he had under a week's notice before getting in the car and no testing before practice began.
However, the length of his Peugeot sportscar contract – which starts in 2022 – is unknown, and with AMSP wanting to get its third car up and running in the second half of next year, it may be logistically different to give Magnussen the reins.
While he's clearly a talented driver, he didn't impress so much in IMSA that he's instantly become a must-sign driver to teams in the US either. Whether that's an accurate or fair take is up for debate.
Oliver Askew was unceremoniously fired from Arrow McLaren SP in 2019 during his rookie year, which involved racing with an undiagnosed concussion.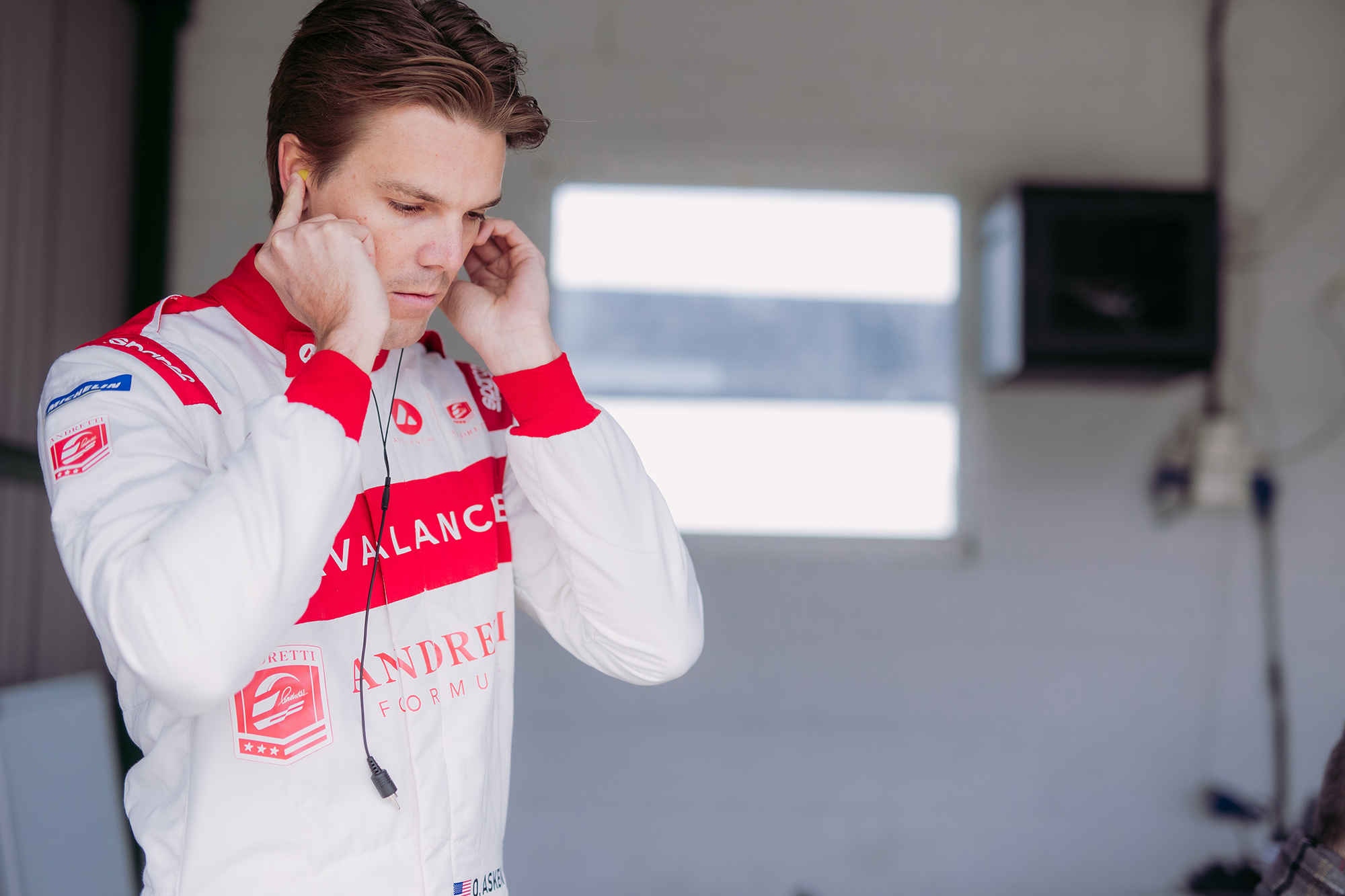 While he also raced in place of Rosenqvist – at Detroit – that was more of a drive for closure for Askew than a hint of a long-term reunion and he now has a seat at Andretti in Formula E.
It almost certainly wouldn't happen, but with Rosenqvist's struggles having perhaps put Askew's rookie year in a different light and with his concussion recovery long since complete, perhaps Askew rejoining AMSP isn't totally inconceivable.
One driver who looks even more unlikely is Nico Hulkenberg, who ruled himself out of contention after their test together.
"I don't think IndyCar is on top of his list at the moment," added Kiel of Hulkenberg.
Juan Pablo Montoya and Fernando Alonso are the other drivers who have raced for the team since McLaren came onboard in 2020, both driving the third car at the Indianapolis 500. Neither seem like realistic options for 2023.
Montoya's been out of full-time IndyCar competition since the end of 2017 and Alonso has been lukewarm on driving other races than the Indy 500 previously, even if he would theoretically be available in 2023 if he doesn't sign another deal to stay in F1.
Option 3: Grab from a rival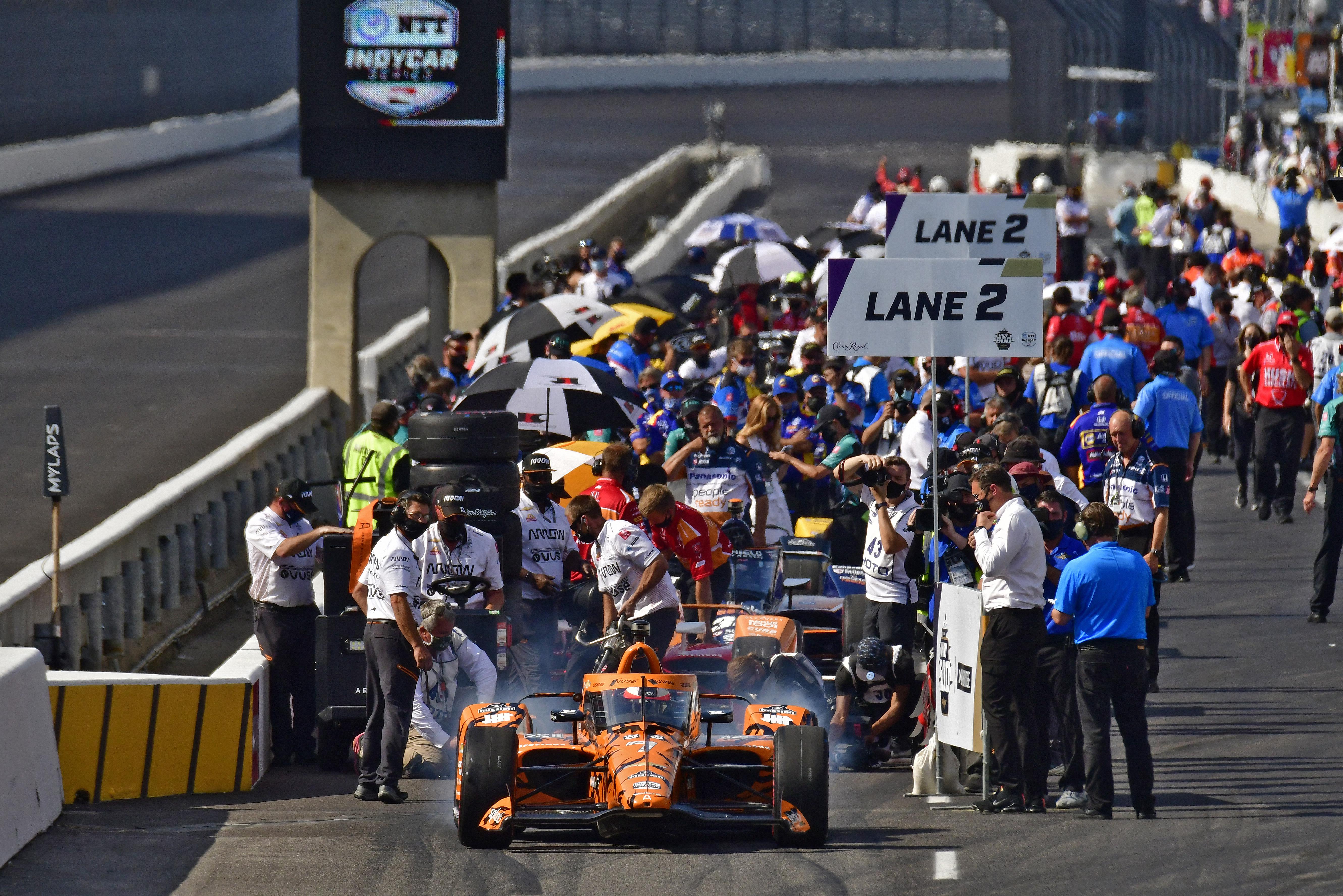 Here's the fun, silly season bit you've waited for.
As the Arrow McLaren SP team has used its two test days allocated to trying drivers new to IndyCar on-track, it's pretty much exhausted its options unless IndyCar is really kind and finds a way to work with AMSP to make it happen for another driver to get in the car.
Otherwise it would be using its own test days, of which there will only be three or four in 2022.
So if Vandoorne or its previous drivers are out of the question, it could go down a route it's done before – with Rosenqvist – and sign someone from another team.
Back in August Zak Brown said the team wants to "run three cars that can win races and compete for the championship", which makes running a rookie less likely in 2023.
Rumours were rife the team offered Indy Lights champion Kyle Kirkwood a part-time deal for 2022 but Kirkwood went to AJ Foyt in a full-time drive. However, Kirkwood cleverly signed a one-year deal so would be available if AMSP is convinced Kirkwood is its star for the future.
The risk of taking someone without testing is that you may risk signing someone who takes time to get up to speed, like what happened with Rosenqvist where he found AMSP's car so difficult to extract the maximum from in his maiden year in 2021.
However, if it's willing to take the risk, AMSP could go into the market for an experienced IndyCar driver able to take the squad's gravitas to the next level. Rosenqvist might be experienced in other categories but he has only three full seasons in IndyCar and Pato O'Ward has two.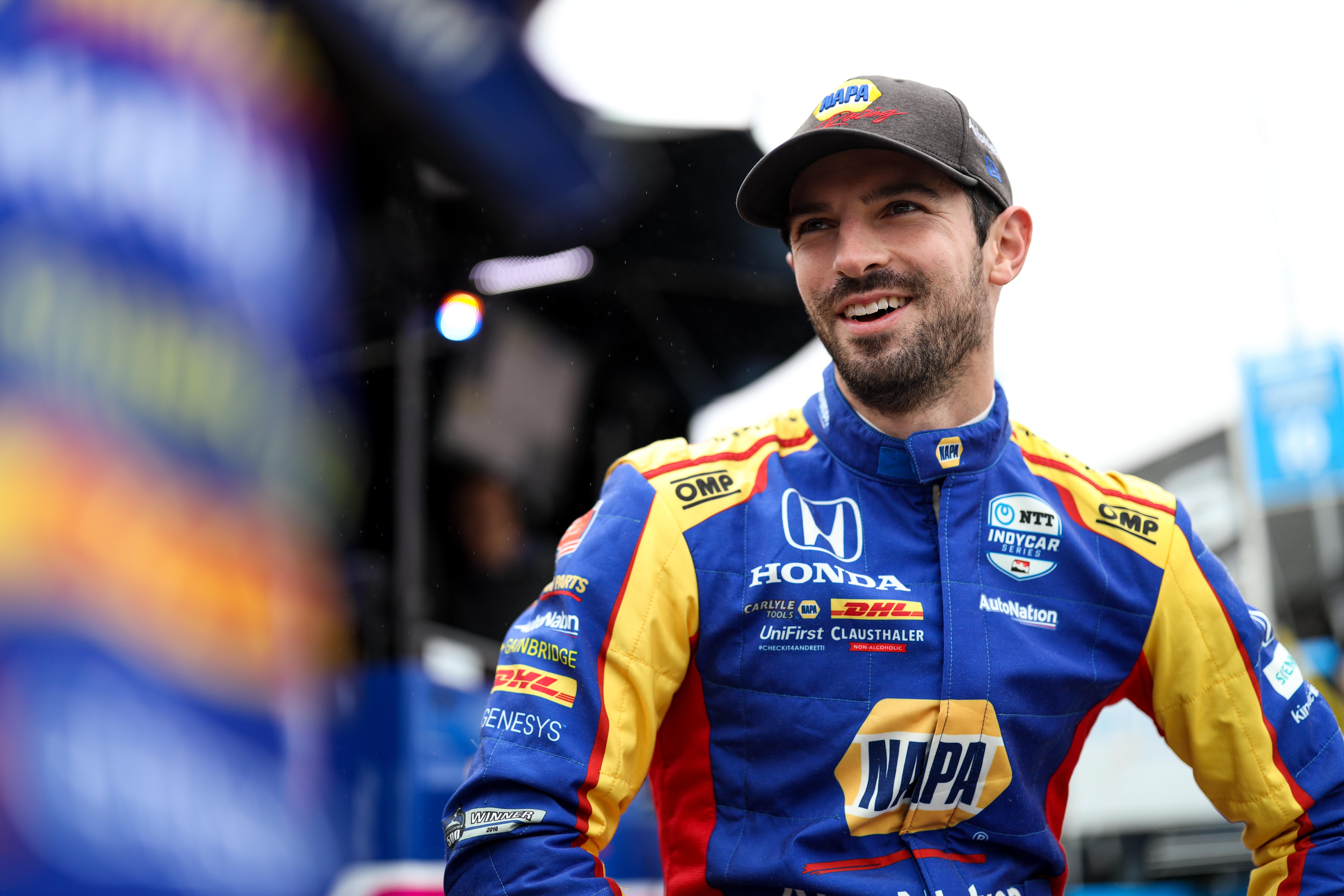 So, the team could go for someone like Alexander Rossi in 2023. He and Andretti reportedly haven't discussed a deal for '23 yet and he'll certainly be top of the free agent market.
He may have not won for two years, but his form before that points to an elite talent who was fought over by Andretti and Penske before he renewed with Andretti for 2020.
Sure, he'd be a risk, but if it came off Arrow McLaren SP would have one of the series' strongest driver line-ups and would have taken arguably the second best American driver (after Josef Newgarden) off the market and out of everybody else's hands.
It's a bit too early to speculate on who will be available fully in 2023 – Rossi might come out of the gates and go on a run with Andretti leading to a new deal alongside Colton Herta and Romain Grosjean at his current team. It's too early to say, he's just one option and a big name who will likely be a target for most teams on the grid. There will be others, too.
However, Arrow McLaren SP wants this car up and running soon, so that in turn is going to accelerate the silly season rumours and driver market contract discussions teams are having, purely because a top team is blatantly and openly on the market for a top driver.
The next few months here are going to be extremely fun.