The Indianapolis 500 is an event that encourages and almost regularly produces spectacular and unbelievable storylines.
The biggest one without a doubt in this year's event so far is AJ Foyt Racing. The man with his name on the door has won four 500s, is regularly discussed at least in North America as one of the best drivers of all time and will almost certainly be the last driver to win the Indy 500 as a driver with his own engine in the car.
He was a marvel and a menace behind the wheel and probably would still be competing today at 88 years old if you let him.
His team – mostly overseen by his son Larry, now – has struggled in IndyCar for years, until a shake-up in team personnel has delivered its best start at the 500 at least since Robby Gordon in 2001!
Over the last 10 years, its average start across all drivers is 23.7, so to put a rookie in Benjamin Pedersen in 11th and Santino Ferrucci – who had never qualified higher than 15th at the 500 – in fourth is a spectacular result. It's easily its best qualifying since 2018.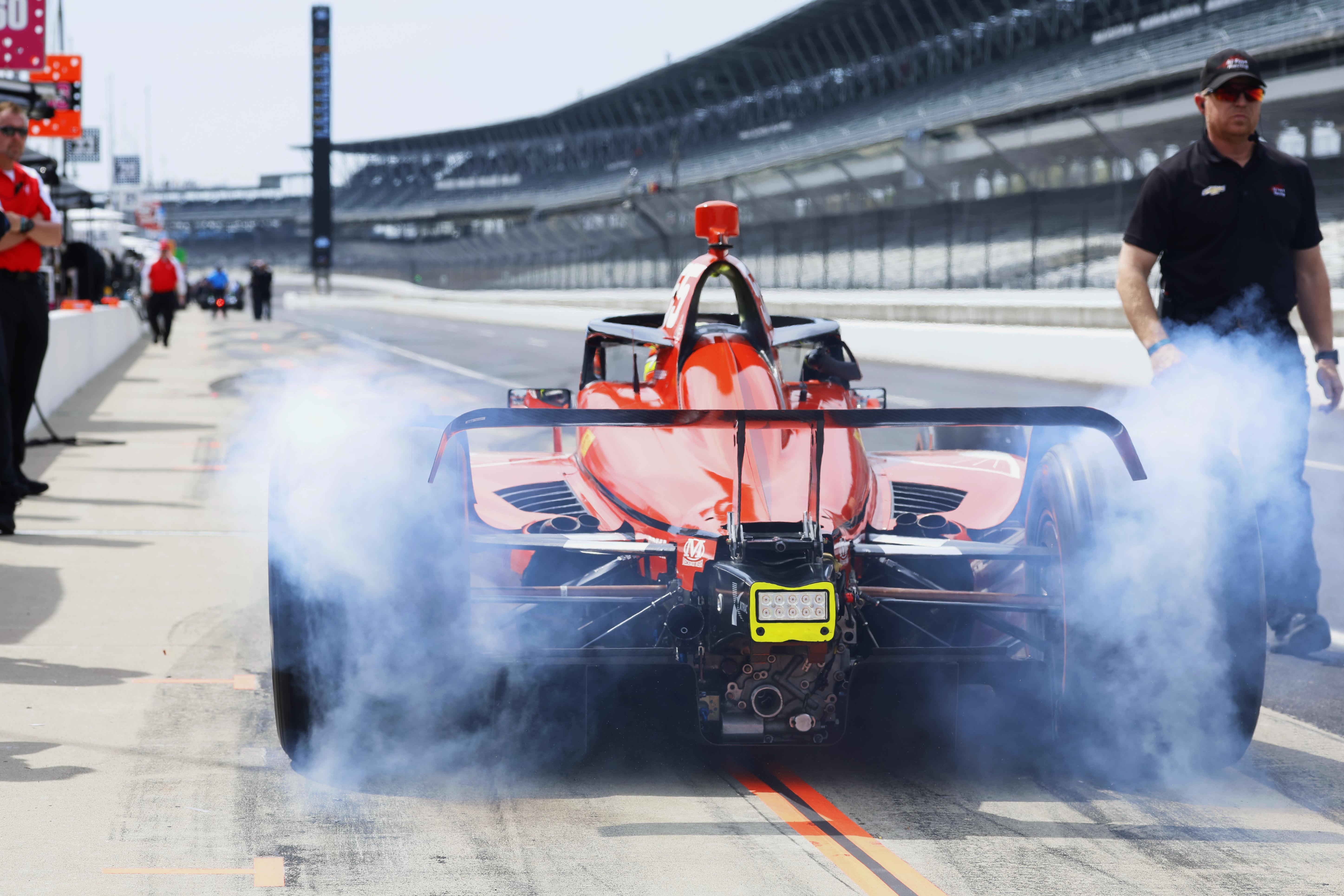 When you consider there are 16 cars across Andretti, Arrow McLaren, Ganassi and Penske, before you even consider one of the event's best qualifying teams in recent years with Ed Carpenter Racing, getting in the top 20 is a feat alone and what Foyt has achieved probably won't be appreciated until years to come.
Especially as resource-wise it's way behind the series' heavy hitters.
The team hired six new mechanics this year, needed a new team manager in Scott Brooks after Scott Harner left for Andretti, and a new shop manager for Indianapolis in Chris Sheffer, and lost experienced engineer Mike Colliver to Abel Motorsports, another one of the pleasant surprises of this year's qualifying.
However where most people are paying attention is the team's new technical director, Michael Cannon who helped Scott Dixon to the 2020 IndyCar title.
Cannon's been a race engineer for 40 years and has worked with some of the best drivers in the series' history. It's been assumed by many, but Cannon confirmed to The Race in an exclusive interview that his focus coming in was almost totally dedicated to perfecting its cars for Indy as prescribed by team owner Larry Foyt.
"When Larry first approached me about doing this thing, he said I want to put you in a situation where you just, no matter what you say, that's what we'll do, I'll give you everything you need," Cannon says.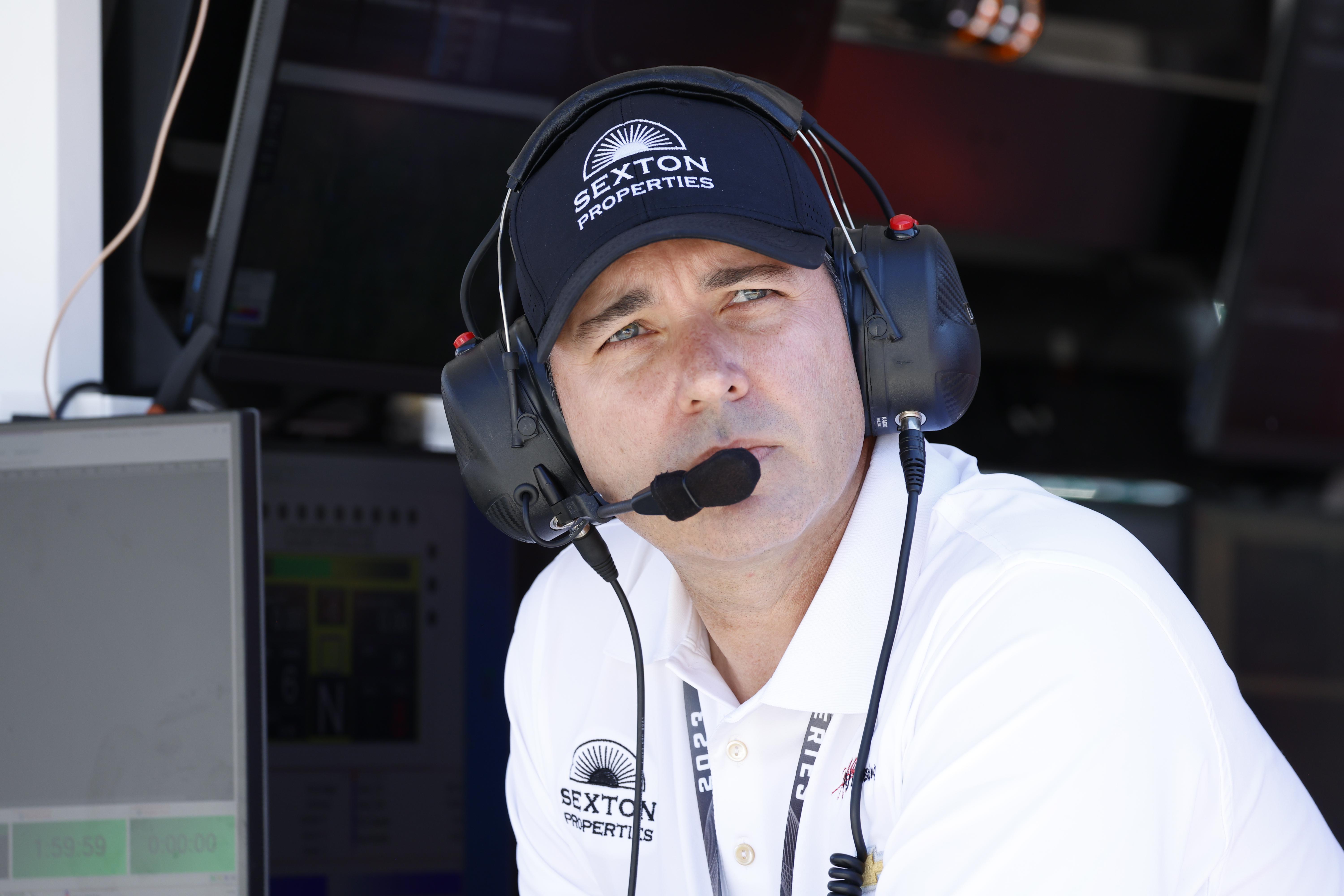 "To my delight, when I got here, I discovered it was a shop full of very bright people which made my life easier.
"It was very much like when I went to Ganassi. A very, very well-oiled organisation and I was able to add a little there. They had some successful years. I've come here to do the same thing. It's a team effort, everybody believing in what you're doing.
"When Larry and I agreed to do this, I had finished up with the people at Ganassi at the end of last year but I wasn't allowed to start until January 3, and when I came in Larry and I agreed, all I would do is focus on the Indy 500, keep a bit of a wider eye on the other stuff.
"So that's what I've done with the help of everybody here, and so this is everything coming together sort of at once.
"We've been up against it. I think on Saturday morning before qualifying we were still getting one or two parts missing to get our qualifying car ready.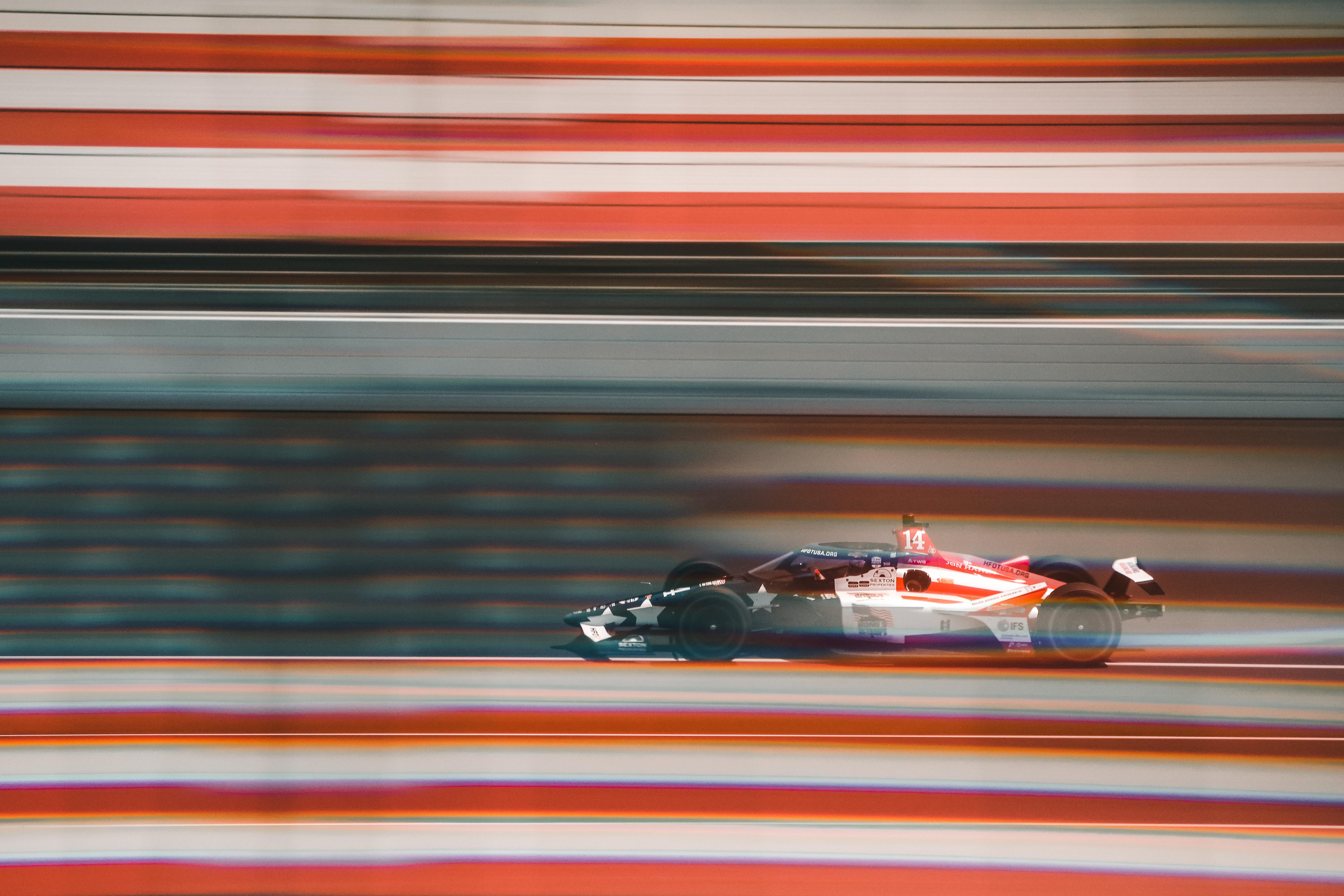 "That's how close we cut it. It's not easy to do in 16 weeks, let me tell you."
What's amazing is even though everything has come together so quickly, and with parts arriving late, the team still out qualified the might of Team Penske and despite its hasty preparation, it was still competitive in one of the tightest fields in this race's history.
Foyt even used its road course cars in the pre-event open test in April where Ferrucci told The Race there was an issue with the set-up that rendered a lot of its data useless and left him wondering how competitive the team would be.
He needn't have worried! Especially as even before qualifying Ferrucci repeatedly said he's happier with his race car and thinks it's better than the qualifying variant.
You only have to look at 2020 winners Rahal Letterman Lanigan not qualifying one of its cars to realise how quickly things can change at the Speedway if you get things wrong, or in Foyt's case, very, very right this year.
One thing Cannon did know coming in is that he was excited to work with Ferrucci, who he engineered at Dale Coyne in 2019 and is still frustrated they didn't win a race that year.
The Race asked how highly Cannon rated Ferrucci.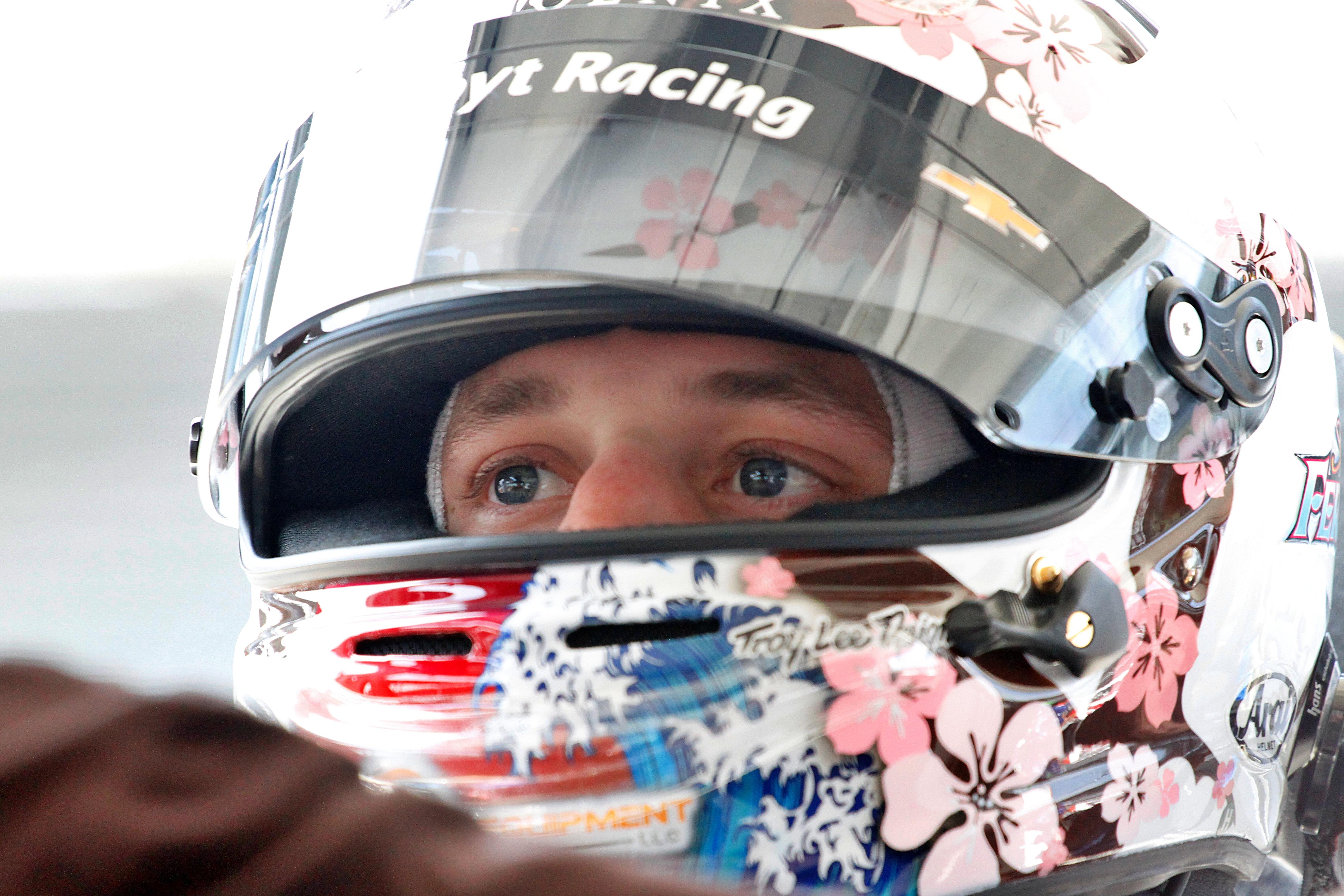 "That's one of the reasons I was interested in doing this with Larry and AJ, that they have chosen a guy who I think has remarkable skill," he says.
"We should have won Gateway in 2019 in Santino's rookie year. His record at Indy speaks for itself. I knew the driver wasn't going to be a question mark in the equation, that's for sure. No doubting his bravery."
Ferrucci will be known to many European readers for his antics in the 2018 F2 season where he received a ban for crashing into his team-mate.
It's clear that Ferrucci has matured since those days. He was almost immediately more at home when he switched to IndyCar for 2019 and in particular his bravery and skill on ovals has endeared him to the fans here.
He still isn't afraid to speak his mind, but he's a different person from his dark days in Europe. Even if it didn't end up using him, the fact that the image-conscious Team Penske was willing to call him up in case Josef Newgarden missed a race through injury last year is a good marker of the esteem he is held in here.
And his record at the Indy 500 is spectacular, better than any other driver in terms of his run of four consecutive top 10s at the Speedway.
After losing his Coyne seat for 2021 Ferrucci switched to NASCAR and became mostly an injury stand-in for the next two seasons.
Even despite his lack of race starts given how many years he's been in the series, he feels like he's mature enough now that he can lead this team, and said he was happy stamping his mark and shaping this team around him in the build-up to the event.
Foyt's lacking a driver with more experience – it's always had that at Indy in recent years – but Ferrucci's taking the lead driver role as a plus. "It feels like my team", he said. "I've got to hand pick and choose a lot of things and directions we get to go with Cannon".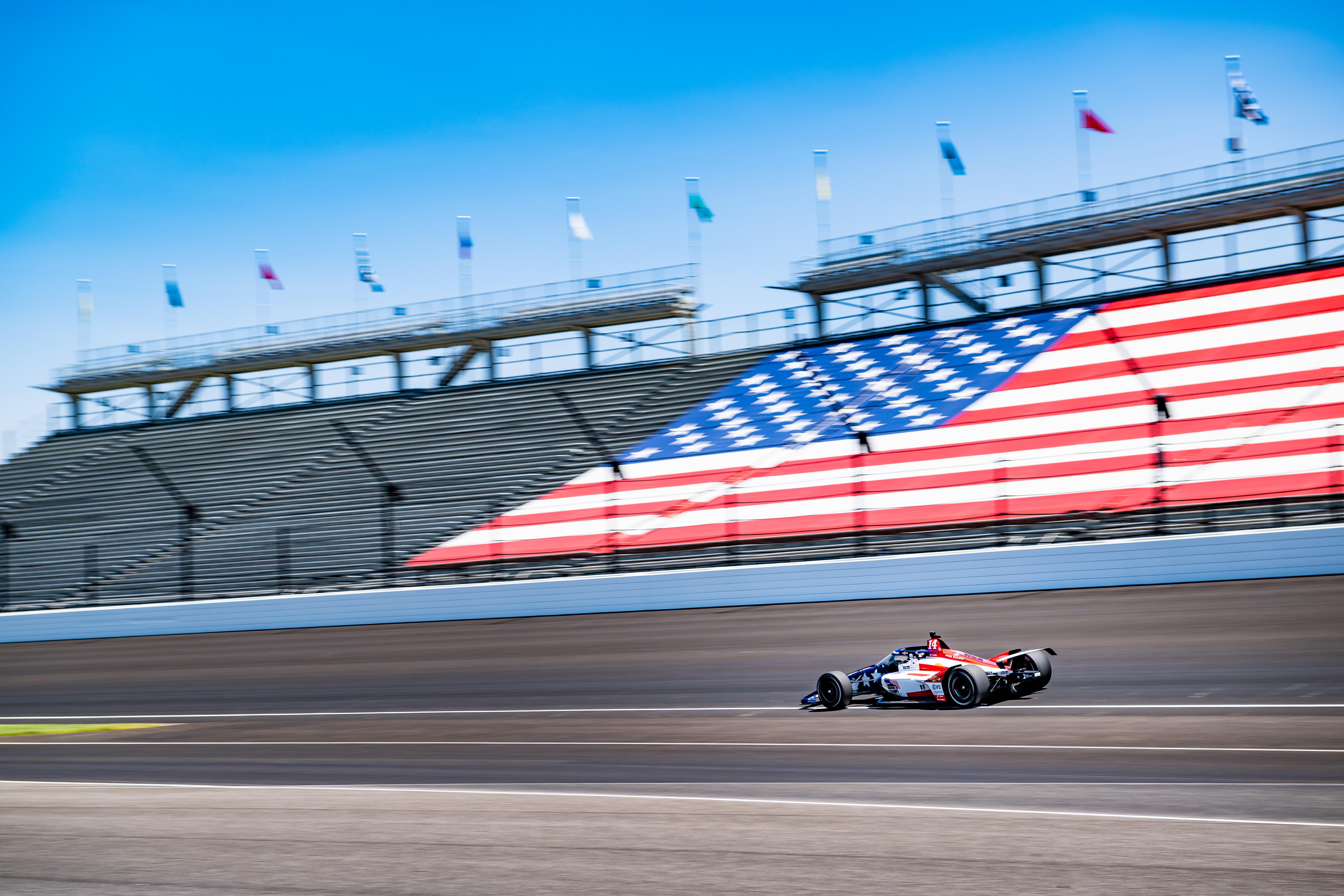 Rookie Benjamin Pedersen – who we discussed in an earlier feature this week – has delivered too even if his IndyCar maiden season has been tough so far. Qualifying as the top rookie proves the driver is almost as capable as the car.
Now attention turns to the race where there's no shortage of motivation to improve the average finish of 19.59 over the past 10 years, with its last top five coming in 2000! Pedersen was days old when that happened.
AJ Foyt is always someone who inspires his staff to work hard and try to deliver for him.
"It's funny because, I think people know the public AJ, but the private AJ, the first thing you notice when you meet this guy is just the sparkle in his eyes," says Cannon.
"This guy could have been the President of the United States, he could have been an astronaut, he could have done anything he wanted to.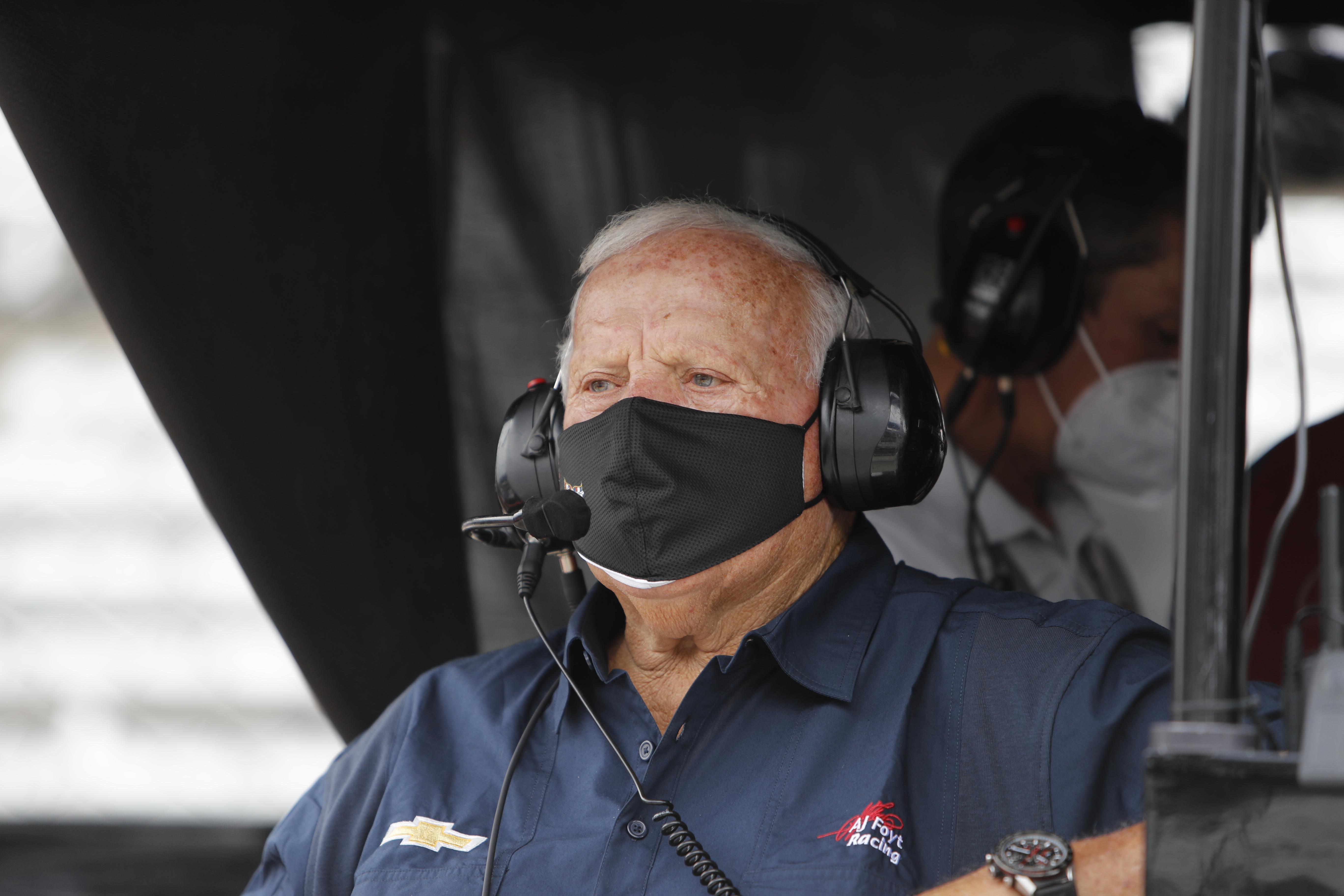 "He's just got one of those charismatic personalities. It's super neat to see him, exciting to be around the man and give him a glimmer of hope for this Sunday."
There's extra motivation because the team has suffered an unacceptable amount of loss and grief already in 2023. That includes the loss of AJ's wife, Lucy. They'd been married since 1955.
Foyt being at the track at the Indy GP and 500 was almost certainly a difficult decision to make, but his team has truly done him proud.
"I know for a fact in the garage on Sunday and on Monday he was really, really happy to see the car and to see the progress, to see I think something he hasn't seen out of this team in a long time as far as build quality and all of the work that's gone into it and all of the development that's gone towards this car," says Ferrucci.
"He's super excited, so I think to have a day like today to back that up is huge.
"It's a huge confidence boost for the whole organization, for the sponsors, for everybody, and to be honest with you, I think to maintain it, it's difficult. It's the most difficult race of the year. It's very stressful, ever changing."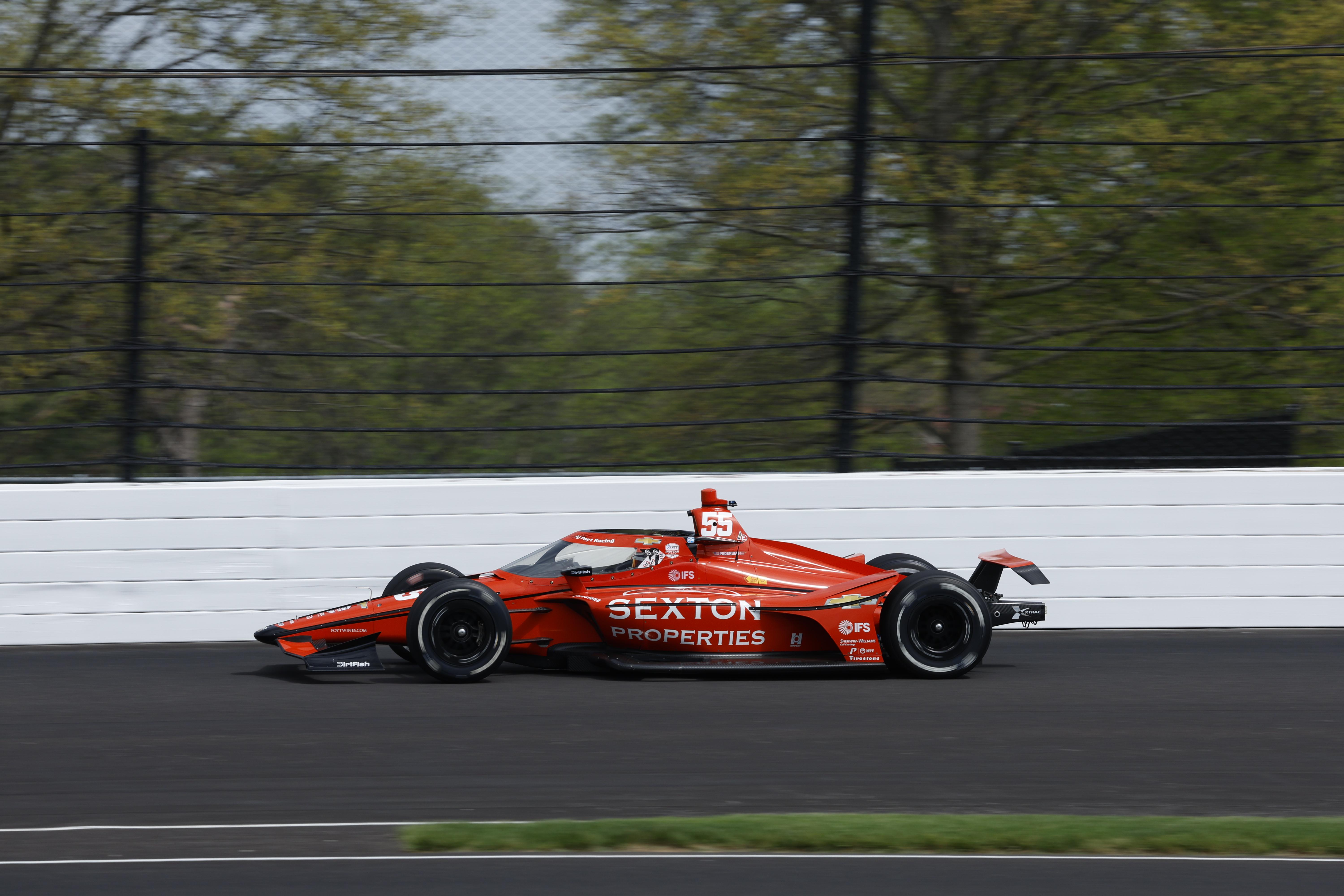 AJ Foyt has certainly been one of the biggest stories of the Indy 500 so far.
How it's achieved its breakthrough with 16 weeks of a new technical director, a host of new staff (like there is most years at the team) and with two new drivers, it's hard to comprehend how it has achieved this.
We've spent years criticising this team for its performances. It deserves a hat-tip for how it has come out firing in 2023's 500.
If Cannon can help inspire this much of a breakthrough working on a single event, what he can do with the team's form on the rest of the calendar is an exciting prospect.
But for now, all focus is on delivering AJ Foyt a win he can be proud of.