Much has been made of the 16 inches across 10 miles that decided the pole position for the 2023 Indianapolis 500. But with four different teams in the top four, it may have been easy to ignore the bigger war behind this micro-battle.
Bar Lotus's very brief and uncompetitive cameo, modern IndyCar has been an engine battle head to head between Chevrolet and Honda, and Indy 500 success is highly prized by both. Recently, though, it's only Honda that's been celebrating.
Alex Palou and Ganassi's pole this year is Honda's fourth in a row at the 500. What it means to Honda Performance Development president, and ex-Ferrari Formula 1 engine chief, David Salters – who The Race reckons is a fully converted IndyCar fan now – is clear from his beaming expression when he talks about the achievement.
"It's pretty spectacular," Salters tells The Race.
"It's the expression of pure speed. Racing is an engineering-driven sport and if you can get pole it's the purest expression of how your team is performing and your engineering, so it's very satisfying.
"But never mind that! Just to watch someone race a car and do an average of 235mph, is breathtaking. How does a human being do that?
"People need to come and see it. On TV…we have great commentators and they do a superb job, but if you can, you have to come and see it."
The spectacle was even more exciting this year because it actually looked like Chevy would break Honda's run with some big lap times mostly set by Arrow McLaren drivers.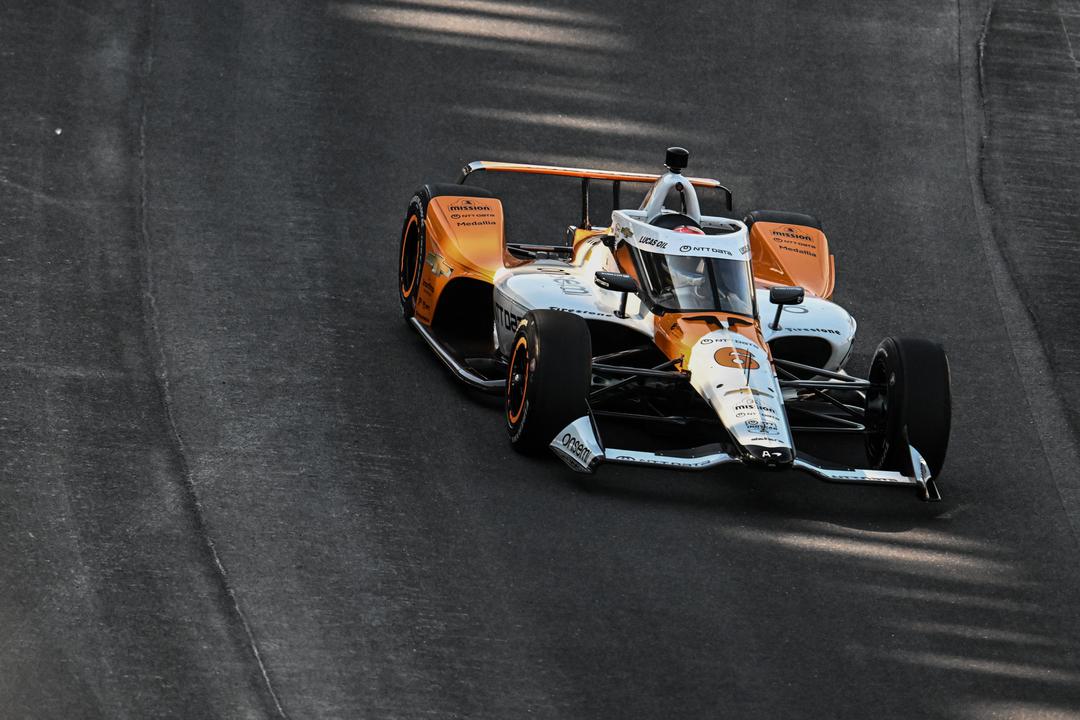 Even in the Fast 12 session mere hours before the pole shootout, Felix Rosenqvist was fastest and it sent alarm bells ringing at the Honda camp.
It's very clear that Chevrolet brought a better package this year. Its programme manager Rob Buckner is never a person to shy away from accountability, and even though his firm didn't win the pole, he was happy with the step forward taken – and he's usually not happy unless his marque is winning everything.
"I'm really, really proud of the engine package that we brought," he tells The Race.
"Everything we struggled with last year, we made measurable improvements on. It's easy sometimes to put effort into something but not necessarily make the product better.
"That group did a really good job of focusing on where we need to be and executed it perfectly.
"A little heartbreaking not to get it, it was [a difference of] 16 inches over 10 miles which is pretty crazy to think, two totally different engine packages, two teams, two drivers and it comes down to that amount.
It's not surprising to hear Buckner add "all focus now is on next weekend" as the Indy 500 is the biggest race of the year.
But there may be another reason he was rapidly thinking about it.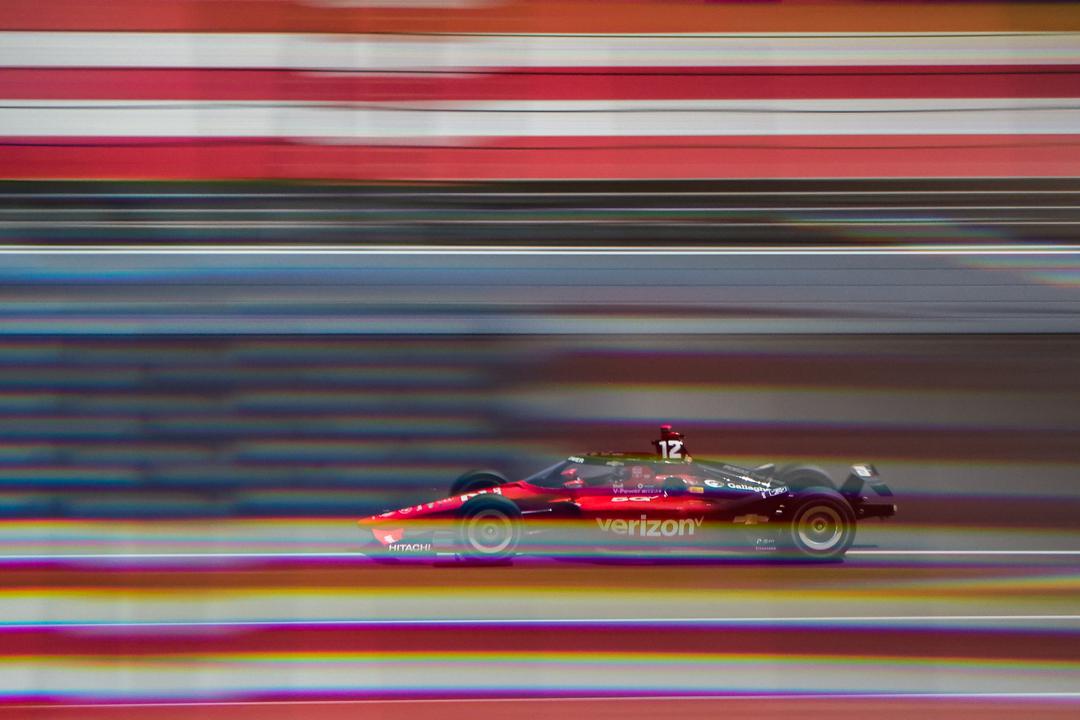 "I think Chevy has a bit of an advantage on the power, I feel like we have good horsepower, and I think we're in good shape," Chevy-powered Penske driver Will Power said after Monday's practice.
I remember when Will was praising Chevy's drivability upgrades ahead of 2022 and thinking 'is that just Power issuing a nod to his team's partner?'. But no, it was the key change that arguably, among other things of course, helped him to win last year's IndyCar title.
"We have teams and drivers who think their race cars are plenty capable, which is great for [race day]," added Buckner.
There's no doubt from the Chevrolet teams in the paddock that in qualifying and in race running, they feel they have made a big step forward. How that manifests will play a big part in who wins Sunday's race.
One big plus Chevrolet has in its favour is that it has been reliable, with only Rinus VeeKay's header issues in qualifying being a cause for concern.
An incredibly rapid change of parts for VeeKay allowed him to get out and qualify second, with Buckner adding: "We really threw a wrench in the middle of a hectic day and I was worried that we'd ruined their qualifying day.
"So for them to recover to the middle of the front row is really impressive."
While that was a bit of a one-off for Chevrolet, Honda has not been so lucky. It's had two separate issues with parts supply problems. Running constantly over 240mph is going to expose issues with compromised parts very, very quickly.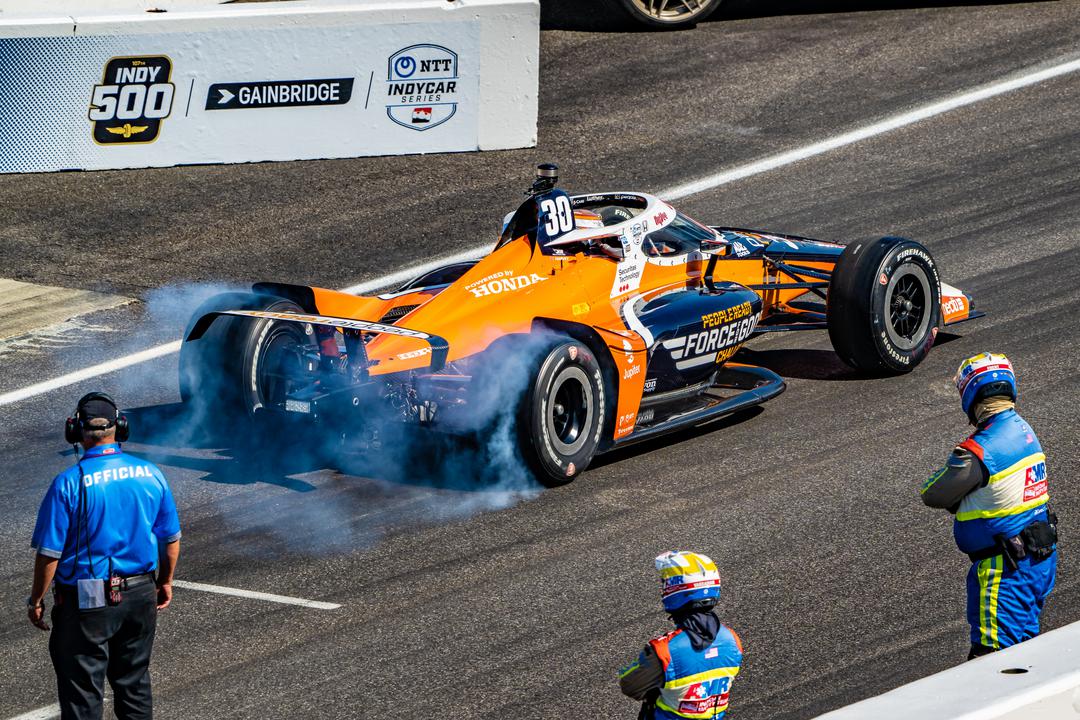 Honda reckons it has got on top of the issue, and whether the teams affected will get penalties later in the season depends on if those engines can be fixed and re-added to the four-engine pool for the year.
Polesitter Palou and his team-mate Scott Dixon, who will surely both be in the championship hunt by the end of the year were two drivers affected, with the last qualifier Jack Harvey also suffering but with a different issue to the Ganassi pair.
It felt like Dixon and Palou's failures were played down but worryingly Salters confirmed both of those engines were blown.
"It comes up every so often, the engines are pushed as hard as we can push them and if you have any quality things, it exposes them," adds Salters.
"Race engines, sometimes they're going to go wrong. It's racing. Look at the number of cars and engines we supply. It really is a challenge.
"That's one of the differences with F1 here. In F1 you've got two cars, those engines have to run a long time, but you've got a few cars, here you've got 15-17 cars.
"You expose more things with quality sadly. There's a whole science behind that to try and keep track of it internally."
With Chevrolet looking improved and Honda saying its supply issue is sorted, the focus returns to the race. A key element these days is Carb Day practice on Friday, named as it used to be the day car owners would tweak their carburettors for the race even though this hasn't been the case since the 1960s after fuel injection took over.
Now it's the ECU and mapping that gets tweaked on Carb Day – Mapping Day doesn't have the same ring, does it? – where the engine manufacturers have to decide on what maps they will offer the drivers for the race, trying a broad church policy of coming up with a package that suits all the drivers.
It's the last chance for Honda to work on the set-up aiming to give it a fourth-straight win, while Chevrolet want to finally add another winner to the list after Penske's Simon Pagenaud (pictured below) in 2019.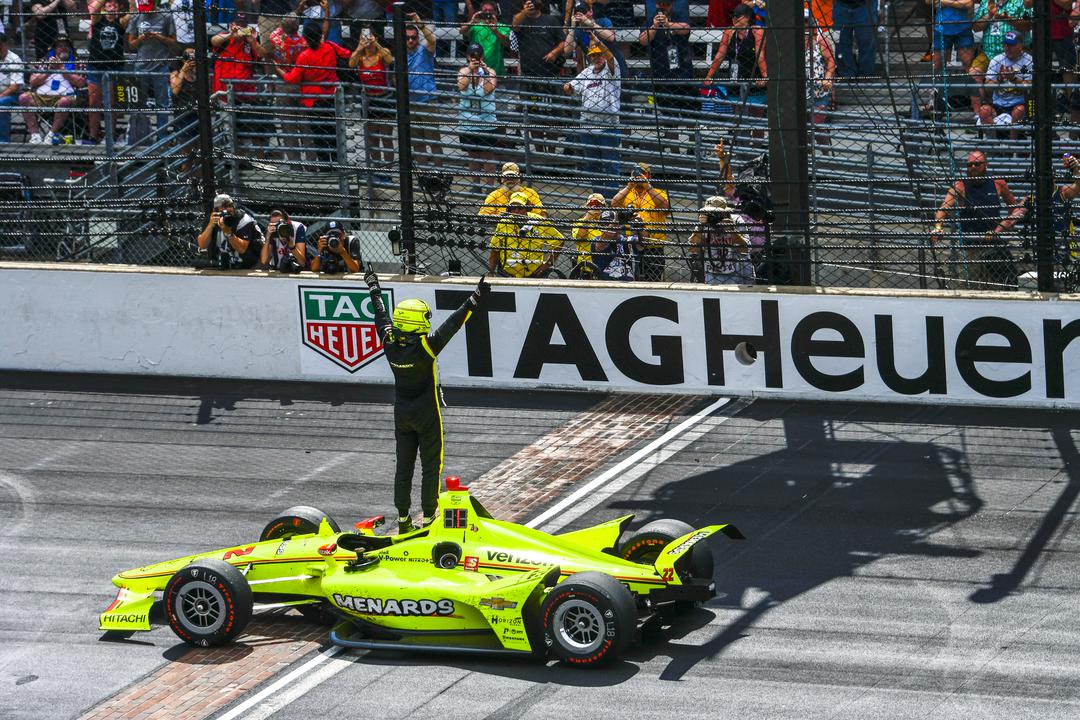 Pagenaud's since moved on to Meyer Shank and to Honda, just one of the many big driver moves between the manufacturers in recent years.
The Month of May is always a time when discussions about the future are had, but the manufacturers have become more crucial than ever with this.
Without a third manufacturer, Honda and Chevy have been forced to supply an ever-increasing grid. Both supply 17 entries at the 500 and then Chevy has 12 and Honda has 15 in the regular season.
Therefore expanding your team or welcoming new ones is as mainly about whether a manufacturer can support it logistically or not.
On the Chevrolet side, Arrow McLaren is always the first team mentioned. It has discussed the potential for expanding in 2024 to four full-time cars, and it has hit the ground running brilliantly despite hiring over 40 staff for this year after adding Alexander Rossi – a long-time Honda driver.
The good news is for McLaren fans is that Buckner reckons his supply could rise, if there's enough prior warning.
"Twelve is a really good number for us," says Buckner.
"The programme was always structured around being at eight with three OEMs or 12 with two.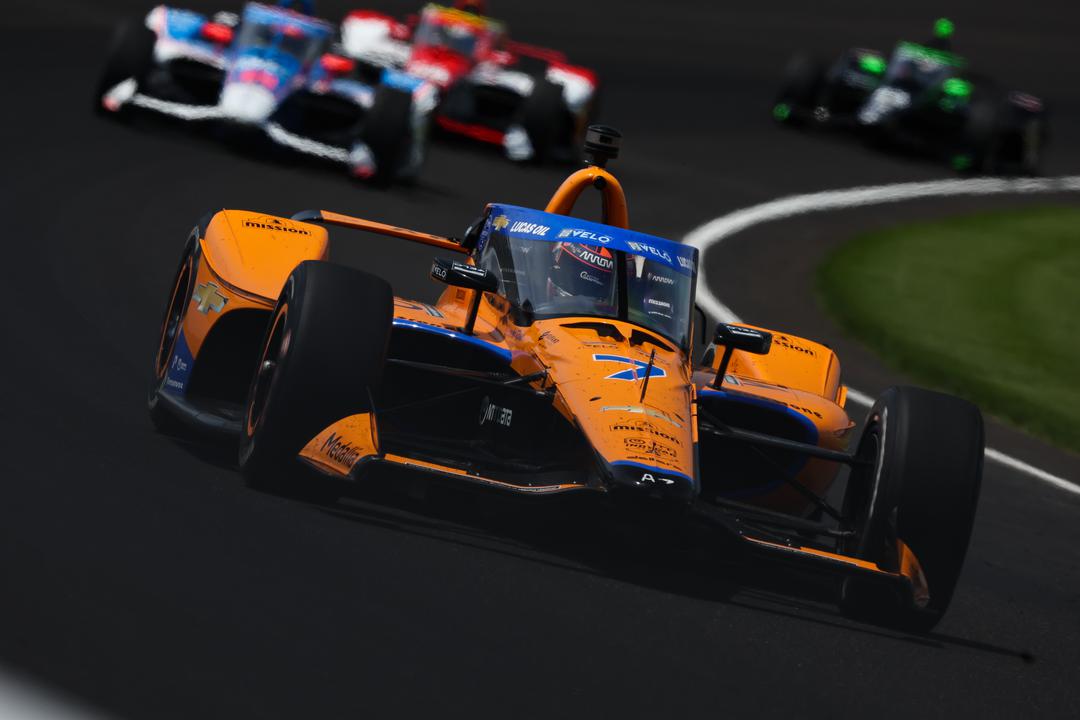 "But as the paddock's grown, we don't want to be the reason people can't come into the sport. If a team has funding and drivers capable of doing it then we want to enable them to be a part of the series.
"If we have advanced notification then we can go higher in terms of car count and support that.
"I think the highest we've been is 13 and that was for half a season and that was for half a year.
"So 14, like if we had a new two-car team come to us, that would be a bit of a stretch, but with enough notice, I think we could do it."
He adds: "We can't accept our quality going down in any way.
"Whether that's parts or people we have trackside.
"I'm really proud of our group. We go from running 12 cars in Alabama and then here run 17. Knock on wood they've executed that flawlessly.
"We have some pretty good bench strength across the whole programme. It really just comes down to notice so that we can have the parts and the people to support it appropriately."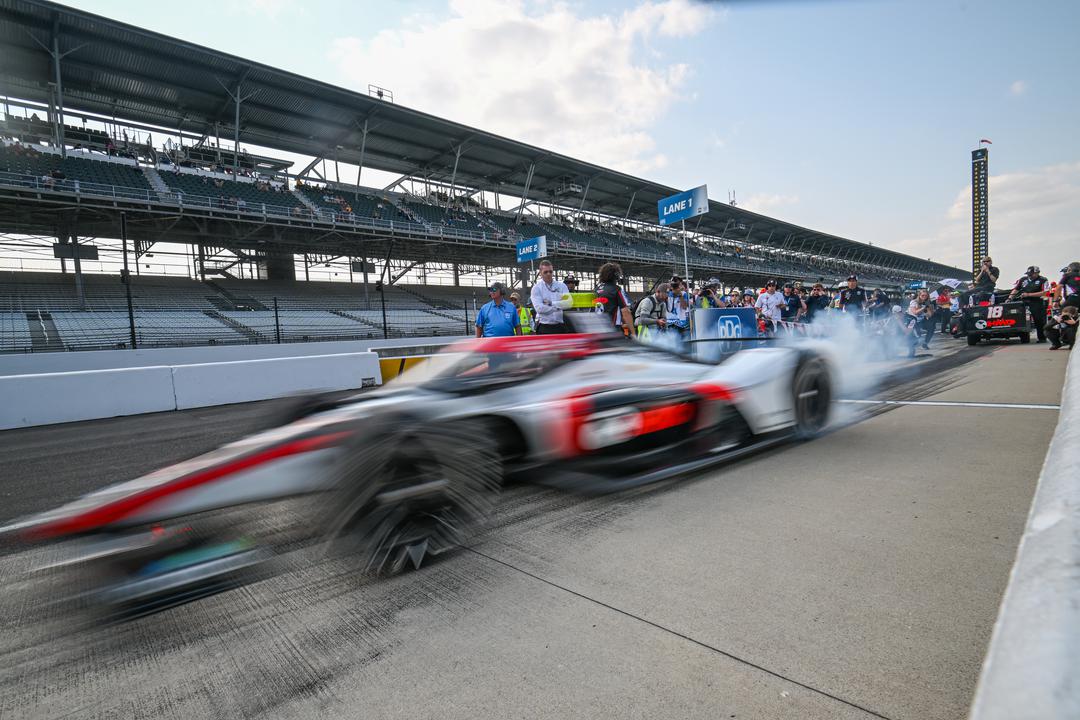 Over at Honda, there are three more full-time entries on its side, so it's safe to say it is less open to the idea of more entries. Salters also raises the point that the new hybrid package is likely to come with issues that could put a strain on resources.
"To be straightforward, we cannot afford with all of our investments to do more. It's a loss leader," Salters says when asked if he expects to be at the same number of entries next year.
It's not unreasonable to expect there's going to be a small amount of failures and parts issues with the new engine formula for next year even if the base 2.2-litre unit is staying the same.
At least on the Chevrolet side, that's not going to be a big enough factor to stop another entry coming in.
That's good news for IndyCar, if it can fit extra cars at some of its more compact venues like Laguna Seca for example.
But that's a problem for another day.
Right now we can marvel in the two engine manufacturers playing their part in driving the competition to record-breaking performances on track.