There are not many people who can understand what crashing at well over 200mph, requiring surgery and looking at four walls of a hospital room with an uncertain future like Stefan Wilson is now.
One of those who can is Romain Grosjean. His Bahrain Formula 1 crash in 2020 almost cost him his life.
The Race asked about the tough decision he made to race on ovals following that crash – he skipped the Indy 500 and Texas in 2021 as a rookie but has done every oval since Gateway in August that year – and if also seeing crashes like Wilson has changed how he processes the risks.
"I do, I am much more scared for the driver now," Grosjean replied.
"I always ask, are they out of the car?
"Motorsport is dangerous, ovals, the speed is there and the impact is pretty big, touch wood most of the time it's OK, I think Stefan got a bit unlucky with the way it hit the wall and his body, him being so tall in the car, that didn't help.
"I went to see him this morning, he was in a good mood, we were joking, I hope we can see him on Sunday walking on the grid. I know it's going to be hard not being in the race, but hopefully he's back next year."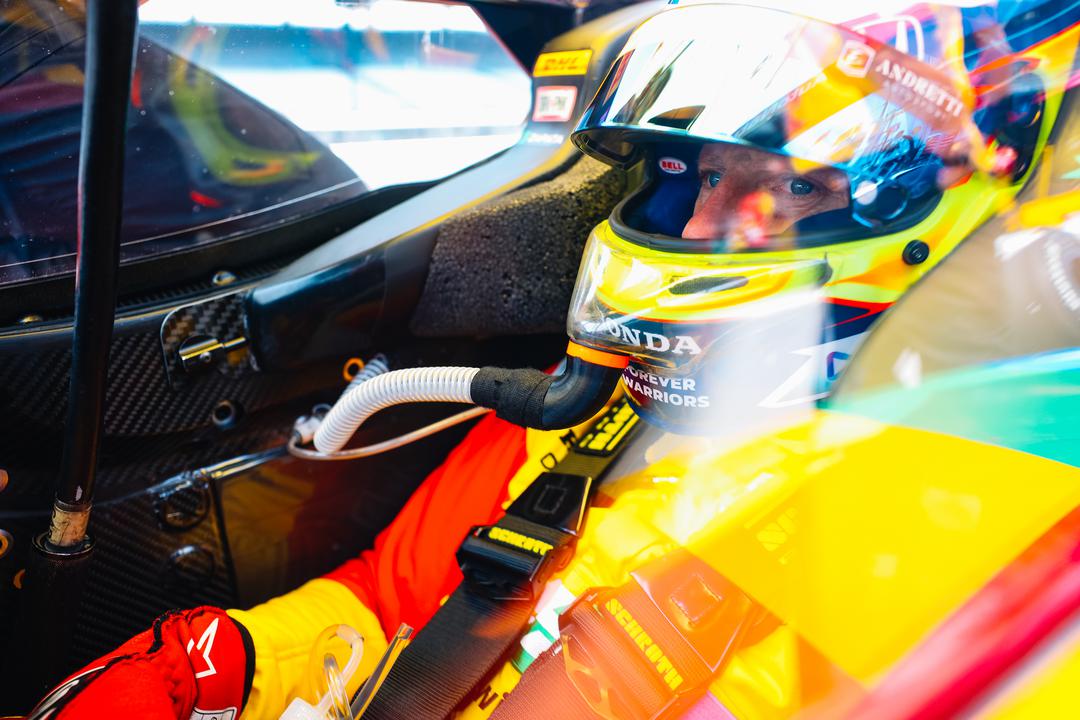 Asked why he'd visited Wilson, he added: "Because when I was at the hospital a few guys came, not many but a few, and that meant a lot to me.
"I went last night and he was still in surgery, so I went back this morning. Just cool to have someone coming to you because that room is the worst place to be in."
Grosjean will start the race from 19th place amid a pack of Andretti cars that struggled in qualifying but mostly have faith they can move forwards in the race.
"I still think there are stronger cars than we are out there," said Grosjean, who recently told The Race that if you'd have told him last year he'd have a chance of winning the 500 he'd say "f*** no".
But a breakthrough last year in removing understeer from the car was equalled on the ovals at Texas where Grosjean ran up front all day until he was caught out in dirty air and crashed going for fourth.
With that crash and being taken out by Scott McLaughlin at St Petersburg, Grosjean would almost certainly be in the top three or leading the championship right now, with Indy 500 polesitter Alex Palou instead leading the way.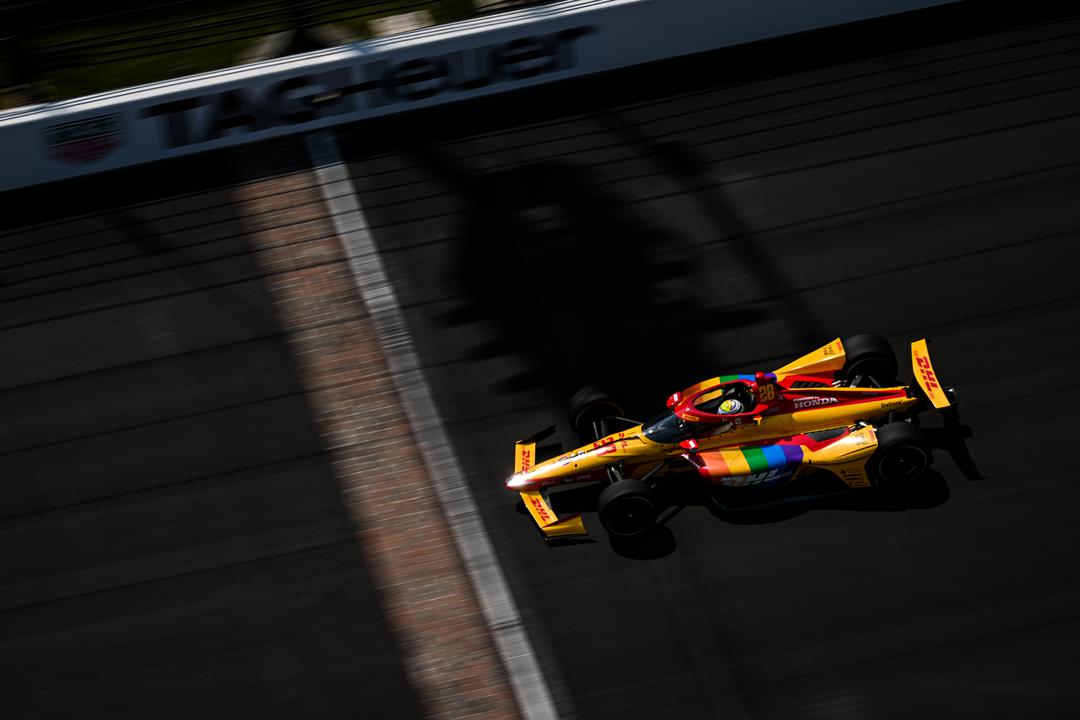 Grosjean would also probably have scored his first IndyCar win at St Pete.
Usually the championship takes a back seat for May as almost the entire field focuses on winning the Brickyard classic. It's not just the drivers, the teams and engine manufacturers want to win the Indy 500 more than the championship.
Grosjean might well be the only outlier.
"Maybe if I win the championship my focus will be more on the 500!" he said.
"But yeah, right now my focus is more on the championship than the 500.
"I know for a lot of the guys here it's very different, they grew up with this race which I fully understand and on Sunday again it's going to come and be amazing.
"It's probably the race I want to win the most. But right now, championship is where I want to be."
Grosjean is definitely in the European/F1 mindset where the championship is the ultimate goal, whereas in North America the likes of the Super Bowl and Stanley Cup encourage a single-event mentality.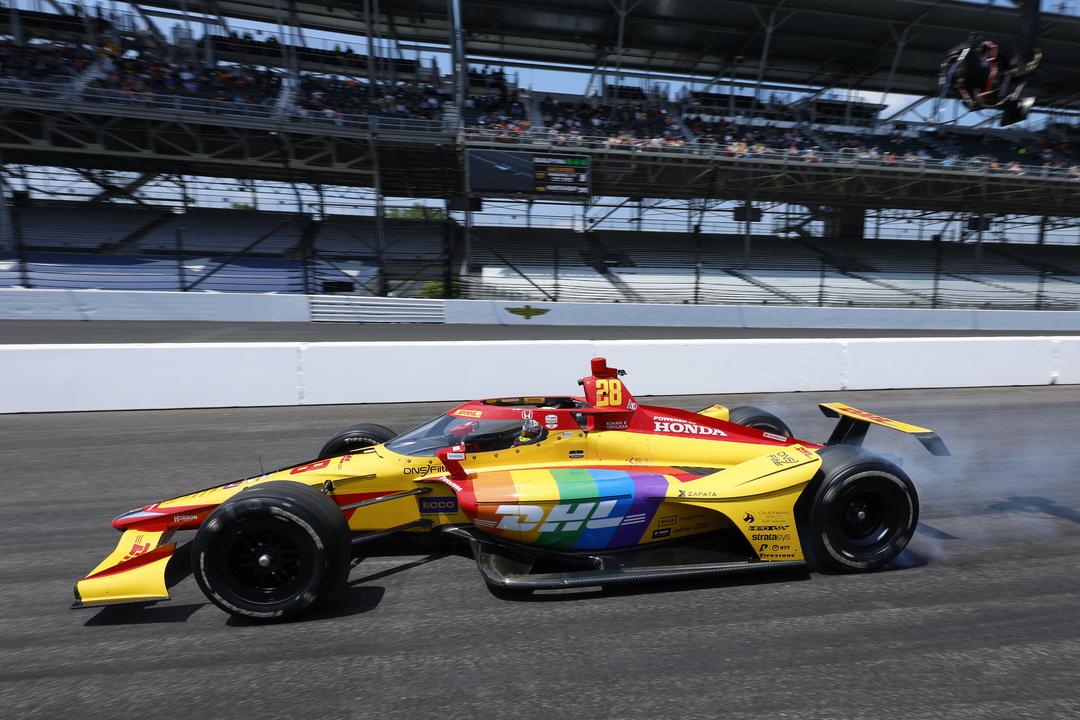 That's certainly the case in IndyCar where the 500 is favoured.
Based on where he starts and his car performance so far this month it would be a tough ask for Grosjean. But unlike the rest of the field, he may leave the event with a better mental state as others wonder why they didn't win and have to accept they'll have to wait 12 months for another go, after a whole month of desperate work exhausting every avenue for the event.
Grosjean probably already has his mindset at least a little bit elsewhere and probably is already considering Detroit.
That's the race after the 500, and a street course, the likes of which Grosjean has scored a second place this year, should have won St Pete and qualified first and third this year.